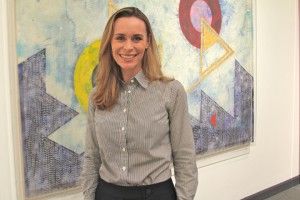 Editors note: due to a procedural error, this story was written on March 26, 2015 but not published until recently. We apologize for any confusion.
Photo by Maria Prada
Pepperdine received a $21,997 grant Tuesday to fund a new first-year seminar course. Assistant Professor of Art History Kristen Chiem submitted the grant proposal and will be teaching the class.
This art history course will be added to the academic catalog for the next three years.
Chiem shared her excitement and her vision for the course.
"I'm thrilled that Pepperdine was awarded this grant. As a first-year seminar, I believe it will foster a community of learning that will impact positively the general humanities curriculum here at Seaver College. This new seminar will explore a plurality of approaches to the question, 'What is the significance of art to humanity?'" she said.
Chiem said the course will include museum visits to explore "the origins and afterlives of artistic production throughout world history" with the goal of trying to understand the significance of art to humanity.
The foundation for the grant, the National Endowment for the Humanities, is awarding $1.4 million to fund California museums, university-based scholars and libraries. Other recipients include LACMA, UCLA, UC Irvine, UC Santa Barbara and Chapman University.
__________

Follow the Graphic on Twitter: @PeppGraphic