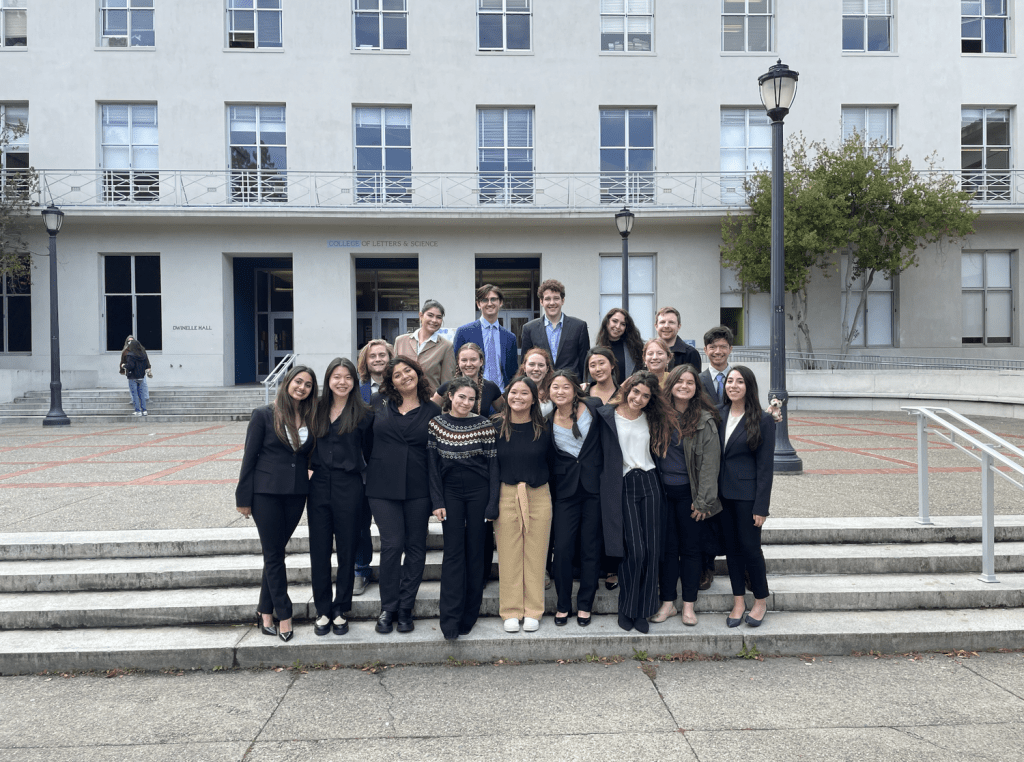 Pepperdine Mock Trial members pose for a picture after a competition at UC Berkley on Nov. 6. The team argued a case about a plane crash and who should be held liable, Sagona said. Photo courtesy of Katie Donovan
Pepperdine Mock Trial allows students to get first-hand courtroom and legal experience while being part of a community, said Alexandra Sagona, Seaver College graduate ('17) and Mock Trial coach.
The Mock Trial team consists of over 40 students who participate in competitions against other universities, such as UC Berkley and Claremont McKenna College. Students on the team are responsible for researching previous cases and presenting their arguments. Practicing attorneys, Sagona and Michael Reid, coach the team. Additionally, the team presents their cases to circuit court judges, Sagona said.
"It's a great avenue for people who want to go into law to build their college resume," Sagona said. "It is also pretty much the only hands-on experience that you'll ever have before going into law school. So that's awesome and invaluable."
Students argue previous court cases while enhancing their speaking and analytical skills, Sagona said.
"Students learn how to prep for these trials, which includes learning the rules of evidence, directing cross-examination, learning public speaking strategies and also witness development," Sagona said.
Sagona said all these skills are important for students of any major, however, they are even more vital for those interested in pursuing law school and legal professions.
"They are a great resource to learn more about law school, the legal profession and professional life after school in general," said senior Katie Donovan, Mock Trial co-captain.
Coaches guide students when breaking apart the cases, said first-year Delaney Dickey, Mock Trial member and student attorney. Dickey said the coaches are invested in teaching the legal profession and also assisting students' personal and academic growth.
"At first, cases can be daunting," Dickey said. "There are a lot of words, but if you take your time by reading the characters and witnesses it helps you to learn the story, and our coaches are there to help with any questions."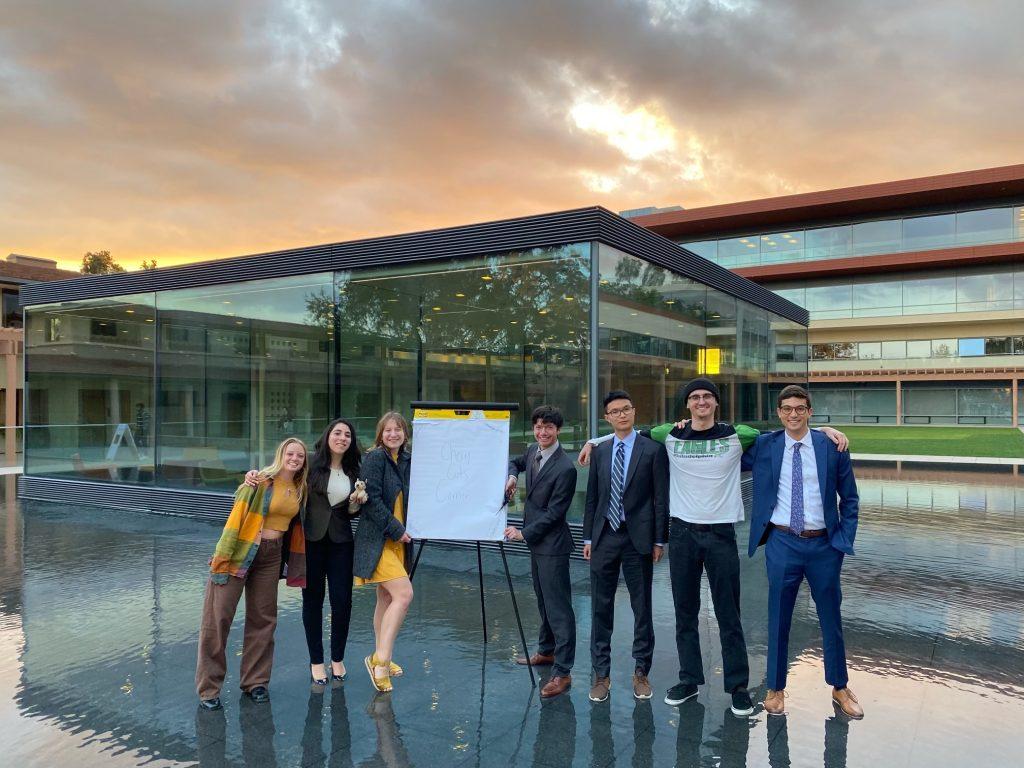 Not all students in the club are pre-law, Sagona said. Students of all majors can join Mock Trial, as no prior experience is required.
"If you're looking for community and you love to compete and work toward a goal then Mock Trial is the place to be," Donovan said.
For example, junior Zach Jones, Mock Trial member, student attorney and technical director of NewsWaves 32, said he joined the club for the camaraderie and competitive aspect.
"It's competitive, it's fun and working with real cases is really interesting," Jones said. "My favorite case was one we did last year called 'The Chug,' which was about arson and burning down a bar."
To succeed in Mock Trial, students have to learn to work together to act out the cases seamlessly, Dickey said.
"You really grow through the team by learning about yourself as well as learning to combine your own strengths with others," Dickey said.
The Mock Trial team consists of two roles, attorney and witnesses, Jones said. Attorneys perform opening and closing arguments and cross-examine witnesses from both Pepperdine and opposing schools. Witnesses train to be a character within the case and prepare to answer the attorneys' questions.
For the team to be successful, members have to understand each other's parts and the team spirit is extremely vital, Jones said.
"The chemistry is equally as important as the content, if not more," Jones said.
People may have the image that Mock Trial is purely academic, Donovan said. Yet, some roles are much more acting-heavy, like witnesses. Students in these roles are able to make the characters their own and have fun with their lines.
"Witness roles have a lot of creative freedom, and members can be silly and goofy playing these outlandish characters," Donovan said.
Jones said the team also incorporates props into their cases, such as their "Lawyer Support Dog," a stuffed animal that travels with the team to all their competitions.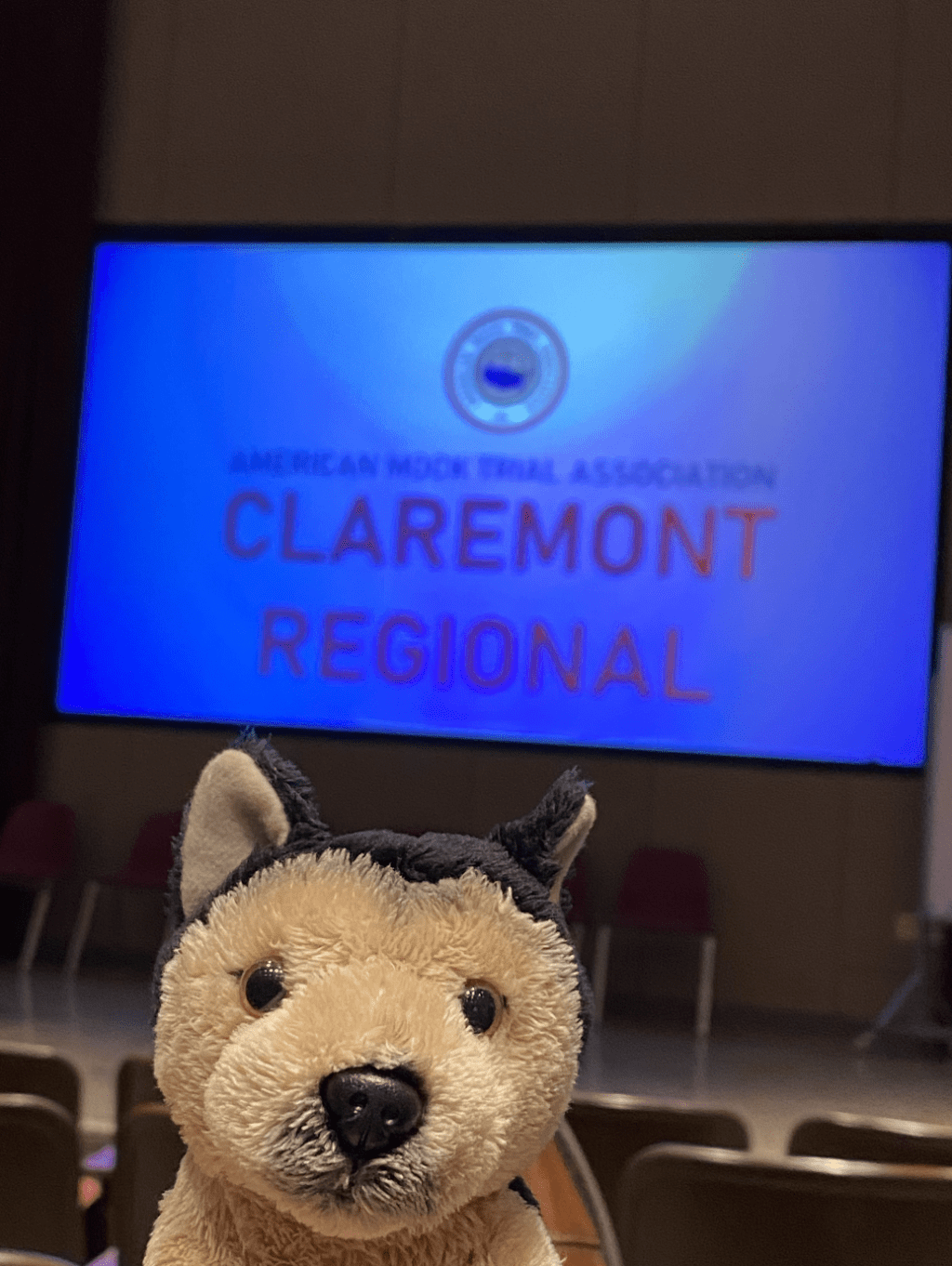 "People from other schools know him and come up to see him," Jones said. "Last year, he came up onto the witness stand with one of our members as she gave her statement and everybody loved it."
Donovan said the team had an unprecedented year, gaining almost 40 new members after New Student Orientation. They hope to continue growing next year to fill spots left open by those going abroad.
Competitions have finished for the spring semester and the team is beginning to prep for the fall, Donovan said. She said anyone who is interested in joining the team can email her at katie.donovan@pepperdine.edu.
Mock Trial is a highly rewarding experience, Dickey said. She said the team goes beyond an extracurricular and provides a community that is not always easy to find as a first-year student.
"In some extracurriculars, people there may be only invested in you personally when you are there and participating," Dickey said. "But Mock Trial goes beyond that, everyone is there for each other both in the courtroom and outside."
___________________
Follow the Graphic on Twitter: @PeppGraphic
Email Milena D'Andrea: milena.dandrea@pepperdine.edu