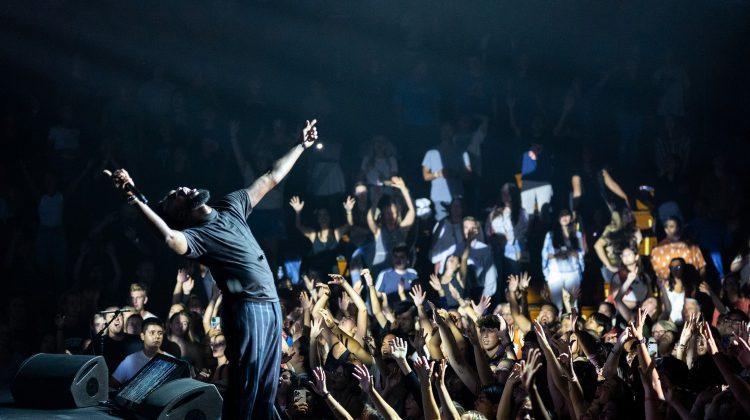 Dante Bowe praises while leading the crowd in hit song 'Jireh.' Bowe, Aaron Moses and Maverick City Music closed the night in worship by performing many of their most popular songs. Photo by Brandon Rubsamen
The Pepperdine community joined together in Firestone Fieldhouse on Saturday, Sept. 10, for a night filled with worship and a message from Christine Caine, author, international speaker and mother of Pepperdine sophomore Catie Caine.
United Voice Worship , along with singers Dante Bowe and Aaron Moses — both prominent in the world of worship music, filled the Fieldhouse with praise. Bowe recently won a GRAMMY for "Best Contemporary Christian Music Album" for the album "Old Church Basement".
Bowe has led the Worship Summit three times — the first being at President Jim Gash's inauguration in 2019.
Bowe said he enjoys coming to Pepperdine and leading the community in worship.
"I mean, I just love it here," Bowe said. "This is my third time, and it's always fresh and new. There's really no pressure; it's just always an amazing time of worship and words."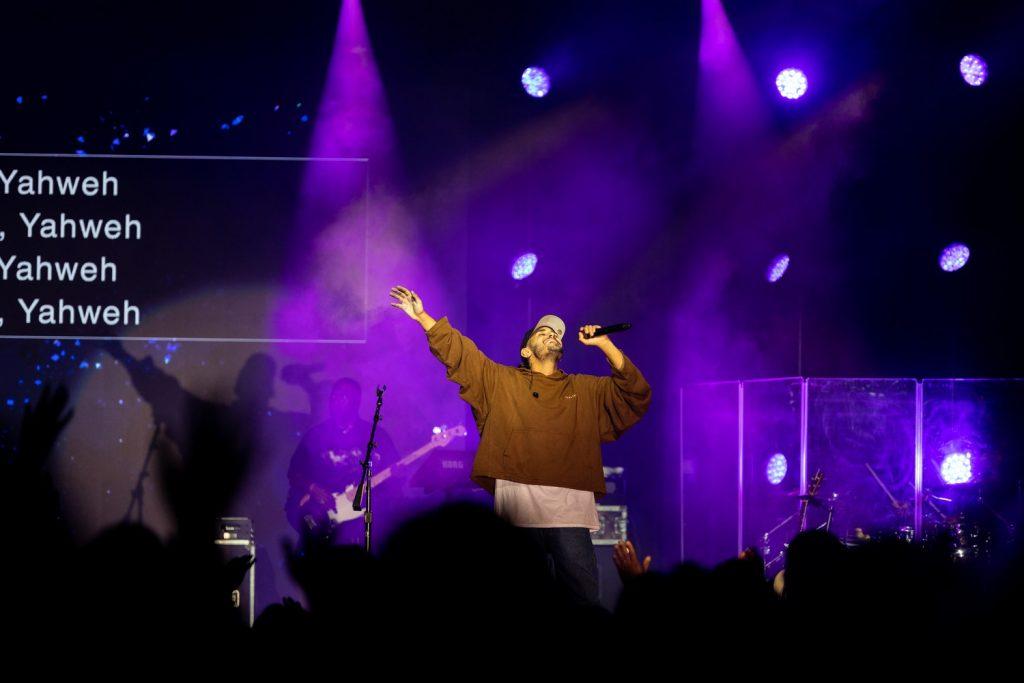 Before leading the crowd in worship, Moses said he was excited to see students' love for worshipping Jesus within the Pepperdine community.
"I think just to see the hunger that people have at a university here in the middle of Malibu, in the corner of the United States, just people who are hungry for Jesus, I'm excited to join in," Moses said.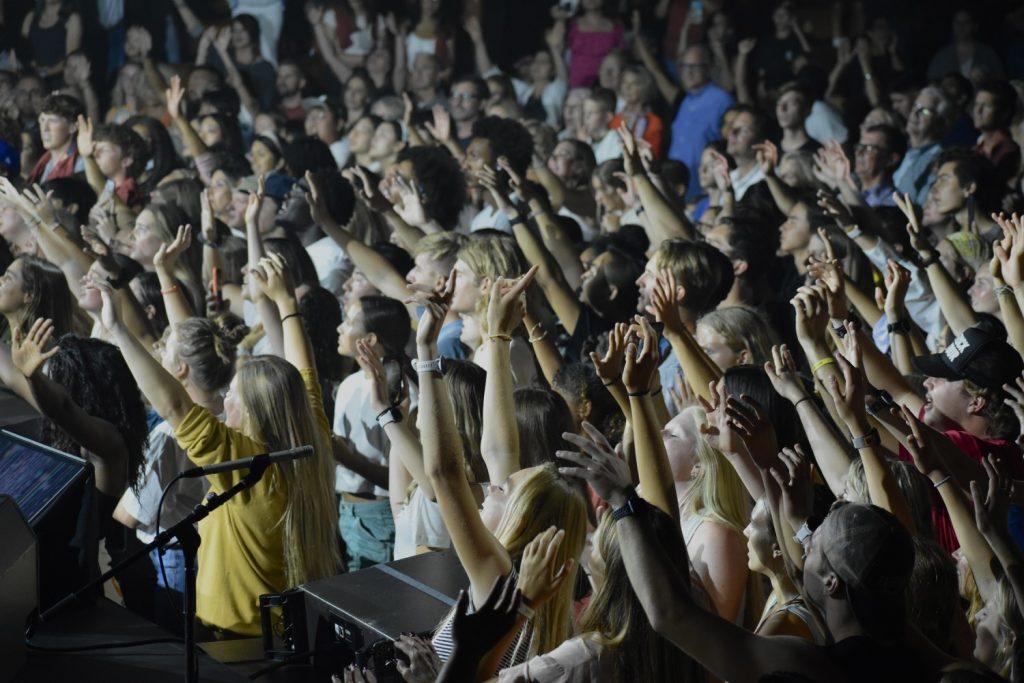 A pair of attendees at the worship summit, Lorraine Listokin from Pennsylvania and her friend from Nashville, said they were road-tripping to Yosemite National Park and attended the Worship Summit as they passed through Southern California.
"We have a friend who goes to school here," Listokin said. "It's actually quite beautiful that we're here tonight."
Singer Josh Kasinger , with United Voice Worship, opened the night. The group consists of nine members who represent eight cities and nine churches, that strive to celebrate diversity while worshiping God as a united voice, according to their website.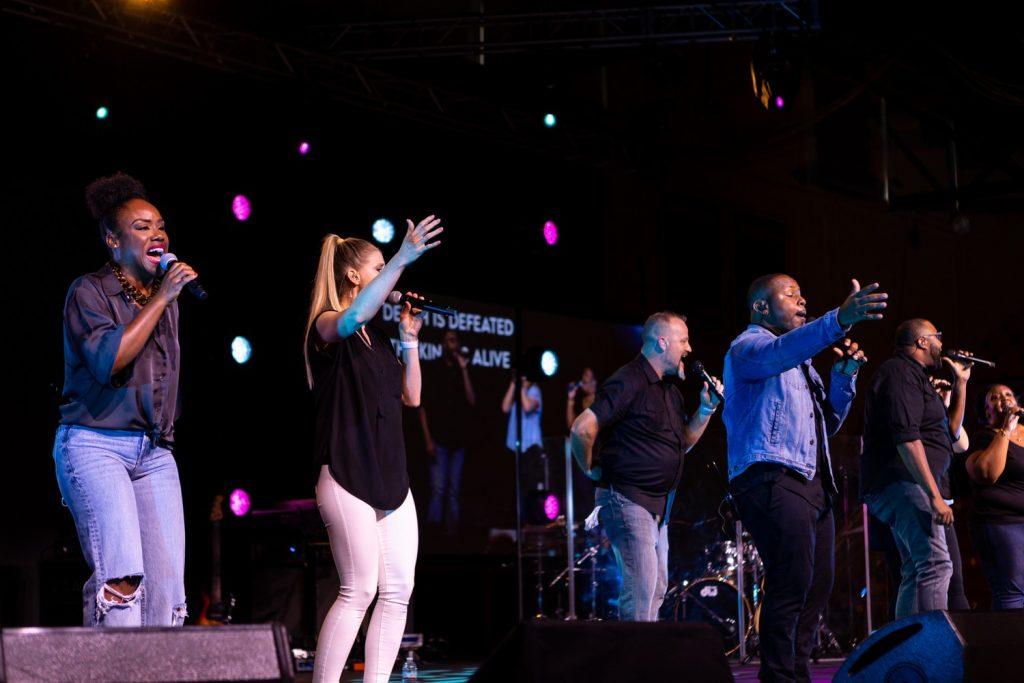 Following United Voice Worship, Bowe and Moses took the stage with the Maverick City Music to lead the crowd in worship.
Bowe said he believes Pepperdine is set apart from other institutions because of the leaders' desire for the student body to know Christ.
"Leaders that desire their students to know Jesus in an intimate way and worship in the spirit of truth — that's what's unique is not a lot of leaders, especially in schools, no matter Christian or not," Bowe said.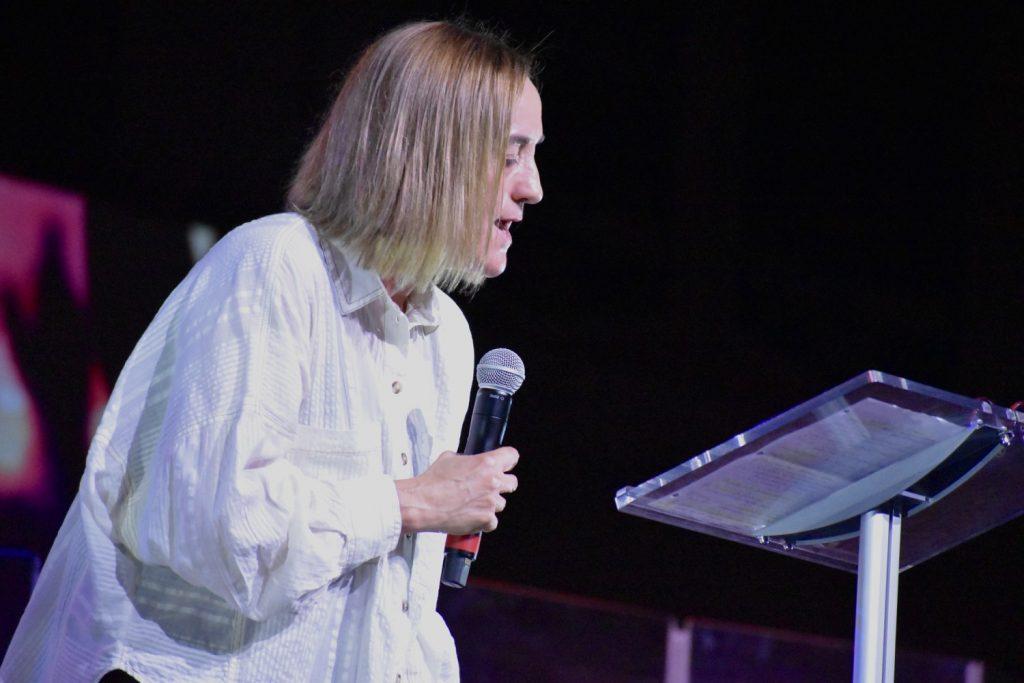 Christine Caine spoke about Hebrews 2 and the idea of staying anchored in Christ. Caine's daughter is a Pepperdine sophomore who is studying abroad in London. Instead of helping her move in, Caine said she chose to be at the Worship Summit.
"It was a big choice to come because my daughter is in London and her father is with her settling her in, and so I had wanted to be there," Caine said. "But I really felt that the Lord is going to do something very profound tonight."
Junior Marie McGrath said she enjoyed Caine's analogy about having a secure and unwavering anchor in Christ.
"I really liked her [Caine's] anecdote about being anchored and making sure your anchor is secure," McGrath said. "I feel like a lot of people throw the anchor on things and say 'OK, I got baptized that's it, I'm done, I don't need to do anything else,' but there's a lot more commitment and growth that comes from continuing to pursue God every single day."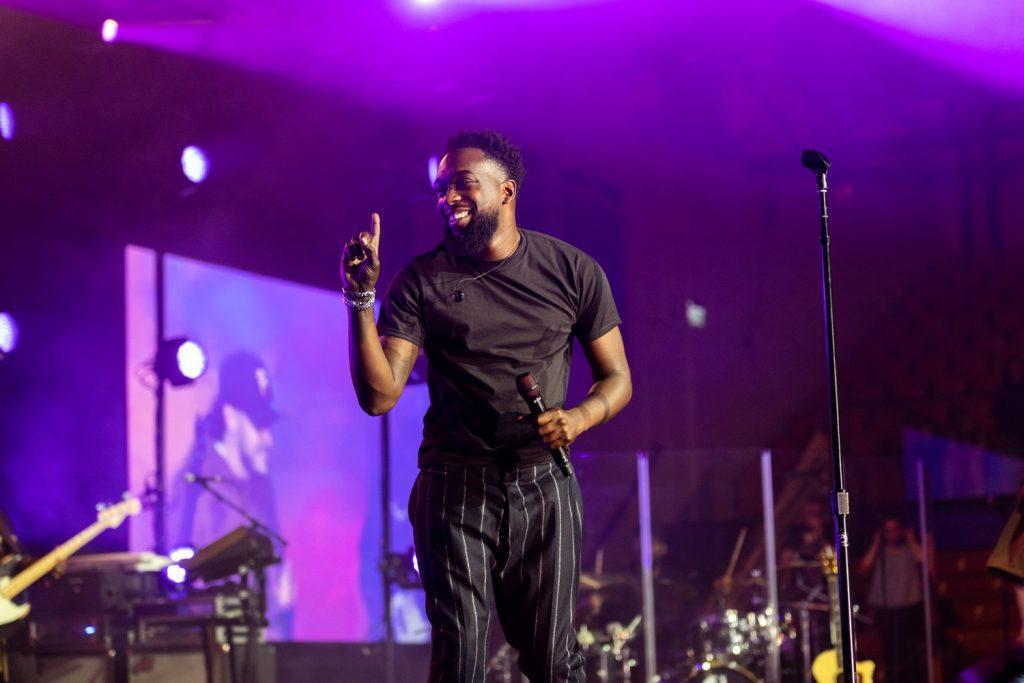 Bowe and Moses closed the night by leading the group with hit songs 'Jireh' and 'I Thank God.' During both performances, students rushed to the front of the crowd to dance.
McGrath said the moment when the crowd dances together, outside of their seats, is always a highlight of worship gatherings.
"Just being able to jump around and dance with everyone and not being confined in a seat but moving around — it's really fun," McGrath said.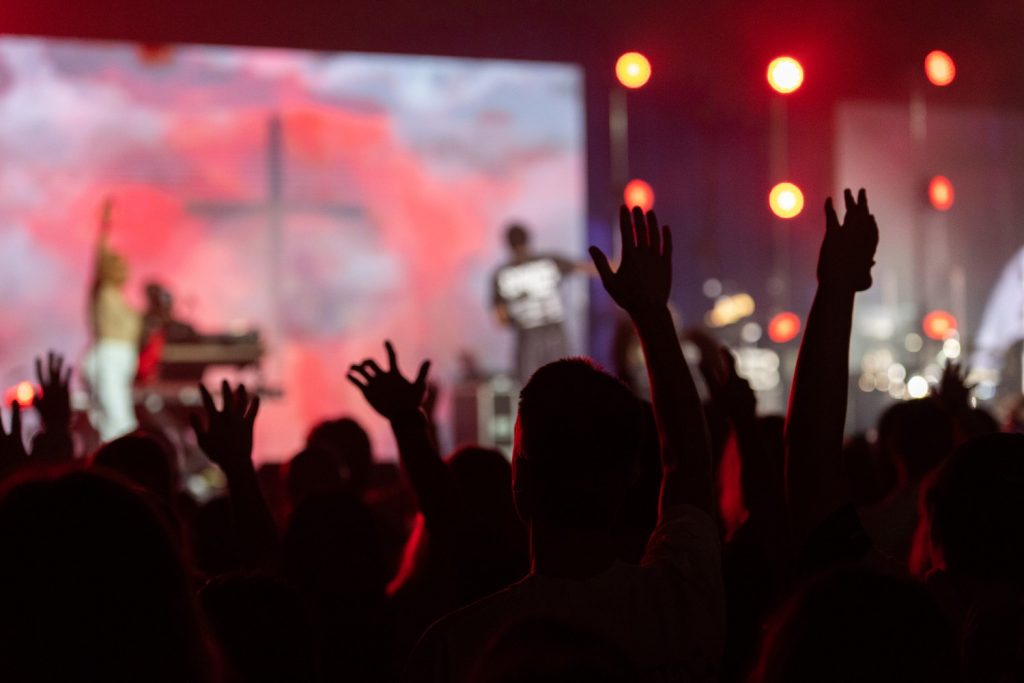 Caine said she enjoys attending and leading worship gatherings because she feels the power of students praising Jesus.
"Something happens when we worship God and have thousands of young people gathered in one place lifting up the name of Jesus," Caine said. "I mean, where else would you want to be?"
___________________
Follow the Graphic on Twitter: @PeppGraphic
Email Audrey Geib: audrey.geib@pepperdine.edu