Photos courtesy of Annabelle Childers
Pepperdine freshman Annabelle Childers not only just began her college career, but also released her first album "The Start" in August of this past summer. The 10-track album is filled with Childers' original songs and was recorded in her home state of Arkansas.
Childers said music has always been part of her life. Growing up in Little Rock, Childers began her musical journey as a young child by playing the piano.
"I began playing the piano when I was 8 years old," Childers said. "My first song I wrote probably when I was 11."
Childers said the piano was just the beginning. She started to write her own music in middle school. When she got to high school, Childers became more interested in writing her own songs.
"As I went to high school I started getting more serious about writing," Childers said. "My piano teacher and her husband really mentored me through that."
Childers said she approached her piano teacher with the idea to start introducing her own compositions into lessons. From there, Childers recorded at Blue Chair Recording Studio in Austin, AR. Childers said she worked all summer to perfect her music to be ready for a two-day recording process. Although Childers said she was a little nervous, recording her own music only encouraged her to create more.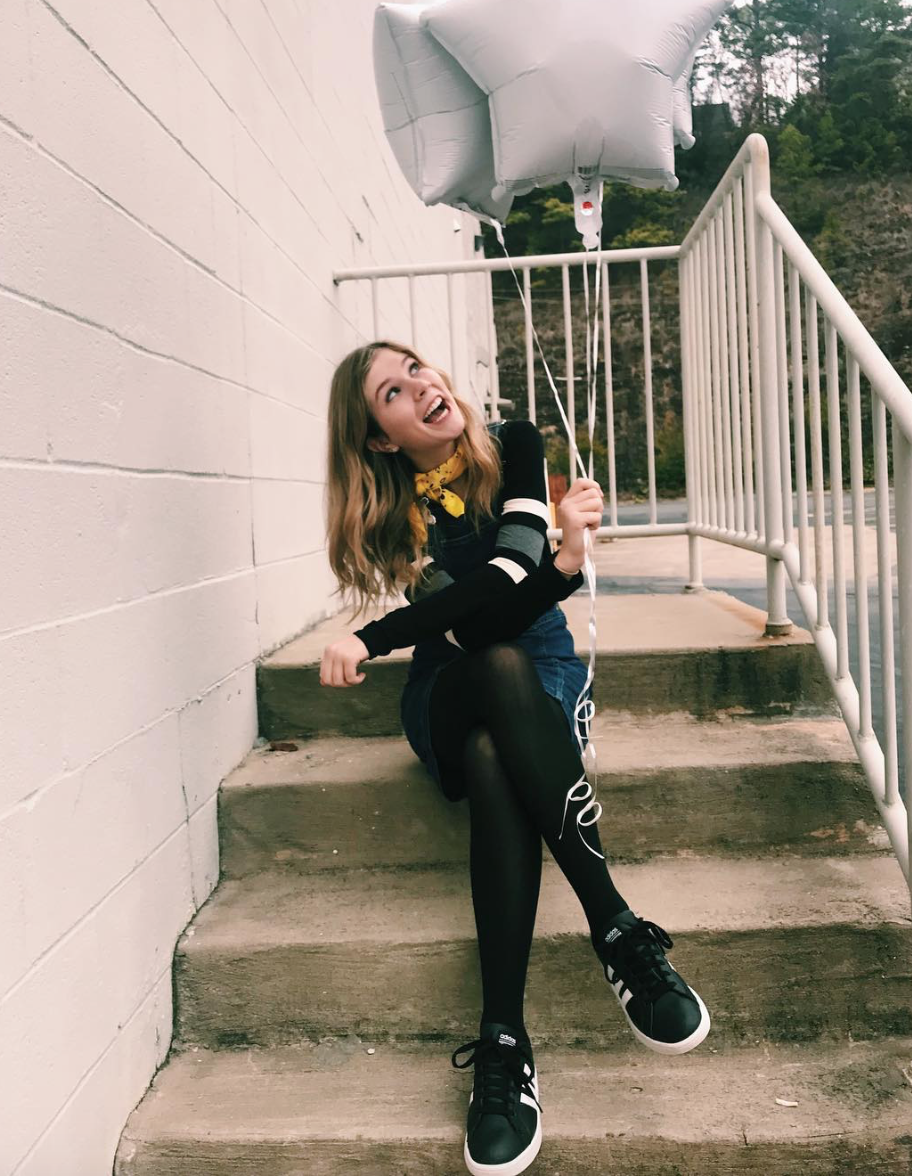 Photo courtesy of Annabelle Childers
"This experience made me want to pursue it," Childers said. "I want it to be a part of my life forever."
Creating music isn't always a linear process for Childers. "I choose a chord progression I like and I start singing random things," Childers said. "I create a story based on the line I like."
Childers explained that inspiration for a song can come from a simple conversation. "Someone might say something in a conversation and it will stick with me," Childers said. Childers also said she can find inspiration anywhere, but admitted that song ideas don't always come naturally. "I have to be in an inspired mood," Childers said.
Once Childers has an idea, she said she likes to write from the perspective of the character in the song. "I am very passionate about music that tells a story," Childers said. She said she is fond of other musicians who tell stories through lyrics including Taylor Swift, Ed Sheeran and Sam Smith.
Childers said she hopes to be on tour in 10 years, but only if she plays her own music. "I don't want to write music for other people," Childers said. The songs she writes are from her experiences and inspiration, even if they aren't about her.
"The story may not be personal, but the music I write is personal," Childers said.
Childers hopes to continue her passion for music while at Pepperdine. Childers said she still has many stories yet to tell, "I have countless songs I have never finished," Childers said.
Check out Childers' most recent album, "The Start," available on all music streaming sites.
____________
Pepperdine Graphic Twitter: @PeppGraphic