Photos Courtesy of Kylie Hughes
Kylie Hughes knew she wanted to make music ever since she learned the guitar to impress a boy in middle school. The artist, whose most recent single, "It Still Hurts," was released on iTunes on Jan. 11, has been writing music since middle school, and self-released two albums before graduating from high school. Her most recent album and first EP, "Calipopicana," was released after her graduation from Pepperdine, and the influence of Southern California music and culture is readily apparent.
Hughes explained that she is a writer first and a performer second, and that she got into music as a way of expressing herself while she was in school.
"Songwriting is an outlet, so once I discovered that I could funnel all my teenage angst in a artistic way, I began to write about everything," Hughes said.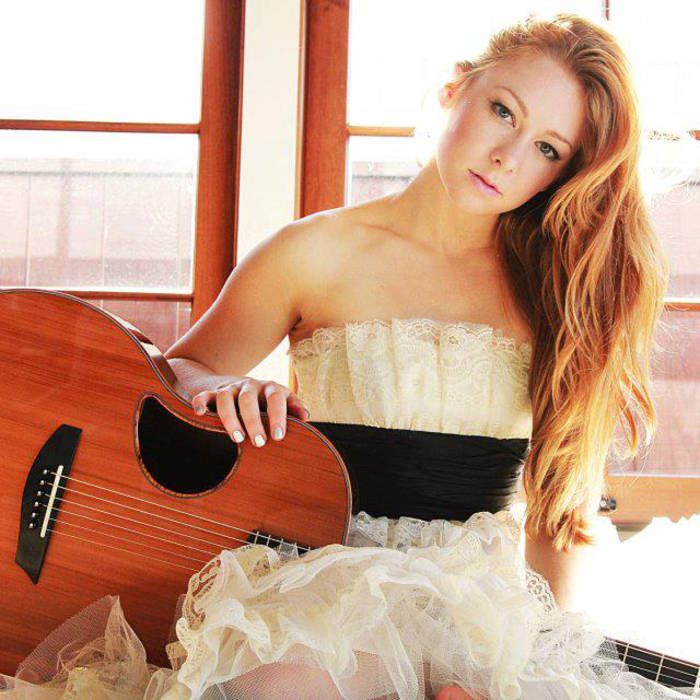 At Pepperdine, Hughes auditioned for the music program, but ultimately decided against it after realizing that it was not compatible with her music-making process. Instead, she focused on her writing, often performing at Pepperdine Coffeehouses and participating in several competitive singing philanthropies with her sorority, Kappa Kappa Gamma.
After graduation, Hughes was able to pursue her talent full-time, and threw herself into recording her album, "Calipopicana." She was interested in having as much creative control as possible, and so in addition to writing and performing the album, she also composed and produced for it.
Hughes also has a strong interest in the visual aspect of her music, and considers creating a music video for a song an important part of the process.
"If you can close your eyes to a song and play your own narrative, that's gonna be a rad video," Hughes said.
"Calipopicana" draws inspiration from the classic California pop sound of The Beach Boys, as well as other influences like The Everly Brothers, The B-52s and Sheryl Crow. Hughes grew up in Malibu and currently lives in Los Angeles, and said her experience with Southern California definitely played a part in the album's sound and inspiration.
Hughes' music is definitely pop-centered, although her latest single veers more toward the alternative end of the scale. Hughes says that she likes to have fun switching up the sound of her material, but she insists "it's still 100 percent me."
Hughes is intent on following her passion and remaining in the music industry for as long as she is able to.
"I plan to keep making music until I have nothing else to write about," Hughes said.
As a creator, Hughes said some of her biggest triumphs come from the moments when she is able to finish a song, and then share it with others and get feedback.
Her only struggle, she said, is having to wait for everyone to get together in order to actually record a song.
"I like to do things all at once and right when I'm inspired. So finding the means to do that can either be perfect and go flawlessly or just take a little more time," Hughes said.
For students hoping to enter the recording industry, Hughes' advice is simple: "Only do it if you really love it."
It's a difficult process, and it's something that you have to be totally committed to in order to succeed, but if you can't see yourself doing anything else, then go for it. Hughes did, and she's following her passion towards her next album release.
____________
Follow Jessica Kerner on Twitter: @The_Kernster