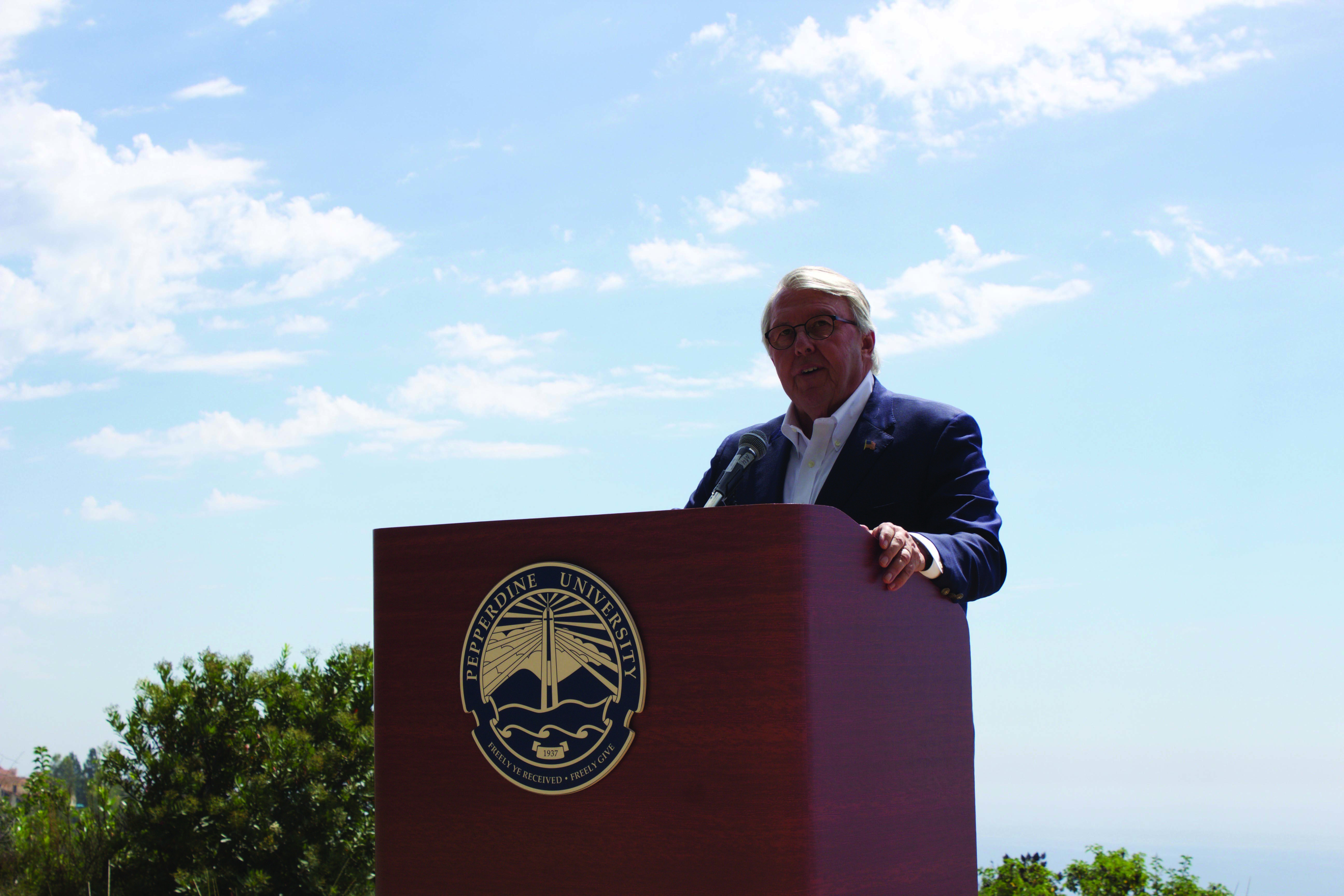 Photos by Arthur Puu
The Pepperdine community gathered together at Heroes Garden on Monday to commemorate the 2,977 lives lost on Sept. 11, 16 years ago. The remembrance ceremony opened and closed with prayers by members of the Pepperdine community.
President Andrew K. Benton opened the event by leading the attendees in prayer. He gave a speech on the unity of this nation and community through tragedy.
"We are better together and always will be," Benton said.
Junior Jenny Roth said she appreciates the efforts Pepperdine makes in reaching out to the community and providing any necessary emotional support.
"I am so proud that I attend a school that makes an incredible effort to provide a space for reflection and support to all students, faculty, families and even the surrounding Malibu community," Roth said.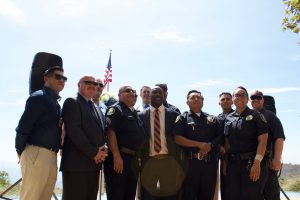 Heroes Garden, where the ceremony took place, was opened to the public in 2003 to remind future generations of the terror attacks and the freedom they must protect, according to the University's page on the description of Heroes Garden. It is dedicated to Graziadio alumnus Thomas E. Burnett Jr., who died aboard United Airlines Flight 93 on Sept. 11.
Two of Burnett's daughters attend Pepperdine University. Seaver College senior Halley Burnett and sophomore Anna Clare Burnett attended the ceremony to honor their father.
Burnett is credited for being one of the passengers who led the counterattack against the hijackers on the fourth jetliner. His actions resulted in the plane crashing into a field in Pennsylvania, according to the University's page on Heroes Garden.
Freshman Kira Brown, who attended the ceremony, said it is important to honor those who died that day and have a reminder of what happened. She also said the various memorials on campus reminds her how thankful she is for her life.
"Just seeing the commemorations around campus is a physical reminder of what happened. I went down [to Alumni Park] last night with a couple of friends and it just seems very sacred," Brown said. " You take time to reflect and I think it makes you feel empathy towards people who lost loved ones, but also at the same time makes you thankful for your own life. It makes you think about life in general, and how delicate it is."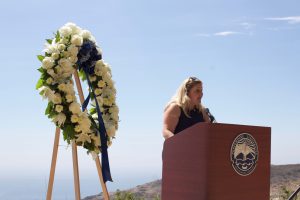 Director of Pepperdine Graphic Media Elizabeth Smith presented a devotional message themed, "for such a time as this," that paralleled the story of Esther to the 9/11 attacks. Smith spoke about her own experiences as a journalist on Sept. 11, 2001, and also about former students and family members who have served in the Armed Forces.
The ceremony was brought to a close in an ending prayer by Naval Veteran and Seaver senior Asa Miller.
In addition to the annual remembrance ceremony, Pepperdine also displays the annual Waves of Flags at Alumni Park. The installation will run through Sept. 25.
_____
Follow the Pepperdine Graphic on Twitter: @PeppGraphic