The 22000 block of Pacific Coast Highway sees heavy traffic the afternoon of Sept. 22. This stretch of PCH is home to multimillion-dollar houses and has seen several deadly crashes in the month of September. Photo by Ashley Mowreader
The Los Angeles County Medical Examiner-Coroner identified the victim of the Sept. 17 accident on PCH.
Erik Berg, a 39-year-old Thousand Oaks resident, was an employee of Millworks by Design and was working the morning of Sept. 17. While crossing the street, Berg was struck by a motorist and died as a result of his injuries, according to the sheriff's report.
"A beloved family man and steadfast colleague is now gone, long before his time," wrote Millworks by Design. "This is a loss beyond proportion, and our hearts are grieving."
The accident took place at 6 a.m., on the 22000 block of PCH, according to LA County Sheriff. The motorist has not been identified.
TMZ reported Berg had been working on businessman and Nobu owner Larry Ellison's home, along the multimillion-dollar stretch of "Billionaire's Beach."
Millworks by Design started a GoFundMe to support Berg's wife, Robin, and their two sons.
"A master of his craft and true Renaissance man, he stayed humble and never allowed the unrelenting pressure of construction schedules to distract him from caring for his family," according to the GoFundMe page.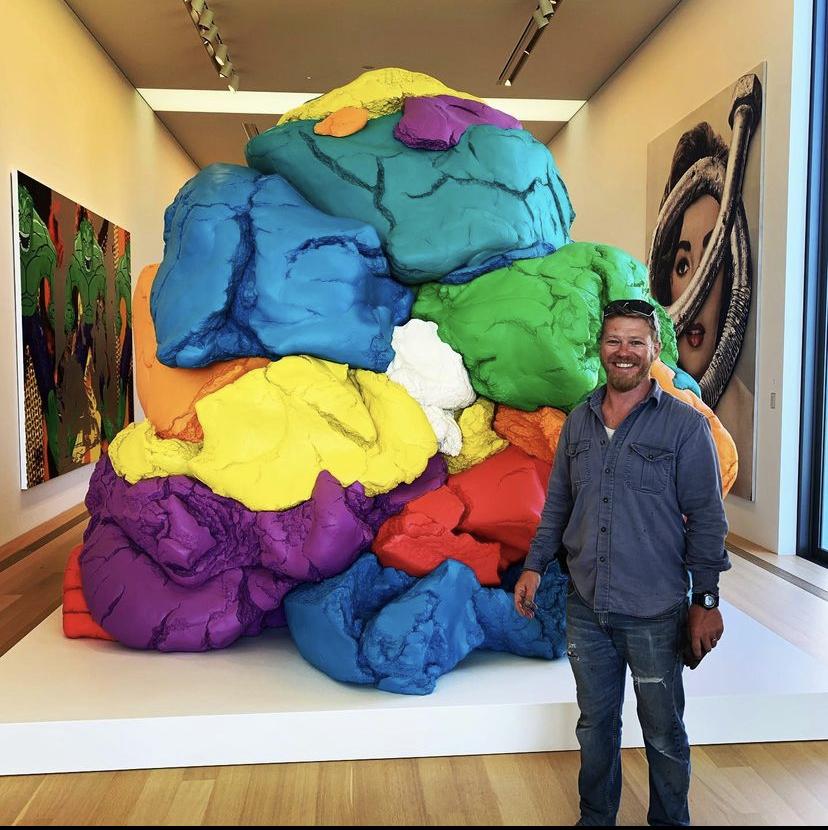 Erik Berg poses inside a Malibu home art gallery. Berg was an employee of Millworks by Design, a luxury home construction company, and had been working when he was fatally injured crossing PCH on Sept. 17. Photo courtesy of Erik Berg's Instagram
As of Sept. 24, the GoFundMe raised over $160,000 for Berg's family. Carbon Beach residents and billionaires Iris and Michael Smith donated $50,000 to the fund.
"Erik, thank you. Nothing is the same now. The world is immeasurably better because you were in it," wrote Millworks on the GoFundMe.
This is the third fatal pedestrian accident in Central Malibu in the month of September, with a pedestrian killed on Cross Creek on Sept. 9, and another on PCH outside of Nobu on Sept. 16.
_________________________________
Follow the Graphic on Twitter: @PeppGraphic
Contact Ashley Mowreader via Twitter (@amowreader) or by email: ashley.mowreader@pepperdine.edu