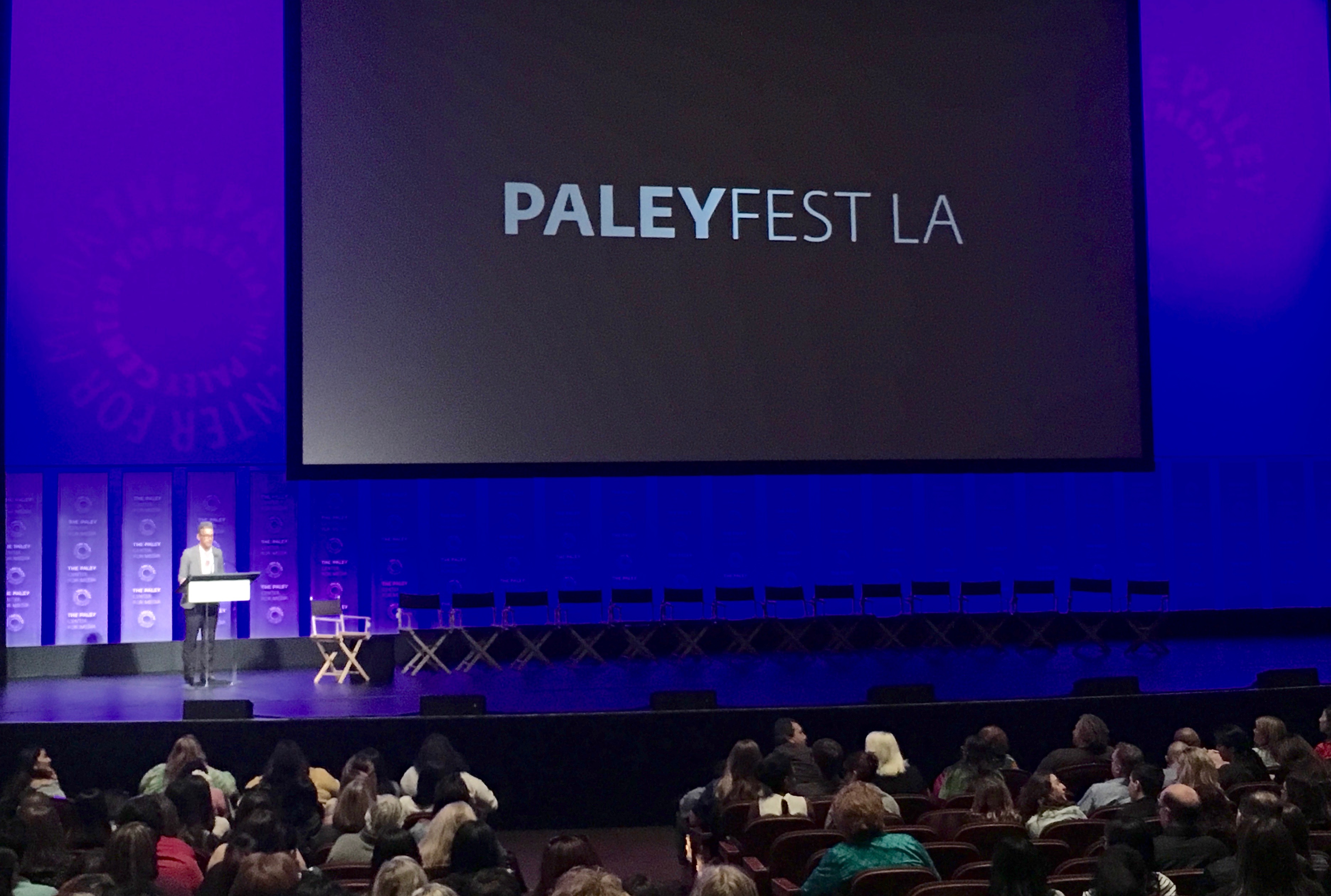 Photos by Jennevieve Fong and Courtesy of Paley Center for Media
Hollywood is famous for its Walk of Fame stars, but the city was filled with even more celebrities due to the 2017 Los Angeles PaleyFest from March 17 to March 26.
Celebrating television's most acclaimed television series, The Paley Center for Media brought together television celebrities, creative minds, and fans for the week-long event at the Dolby Theatre in Hollywood.
The event featured special screenings, exclusive conversations, behind-the-scenes scoops and breaking news from some of television's most popular shows.
Each session was followed by a Q&A with the stars and creators of the series, with the exception of the "Bob's Burgers" event, which featured a live table read instead.
Citibank and Hulu sponsored PaleyFest 2017, allowing Hulu members exclusive streaming access to a selection of clips and full-length discussions from the festival.
"Grey's Anatomy" Panel – March 18, 2017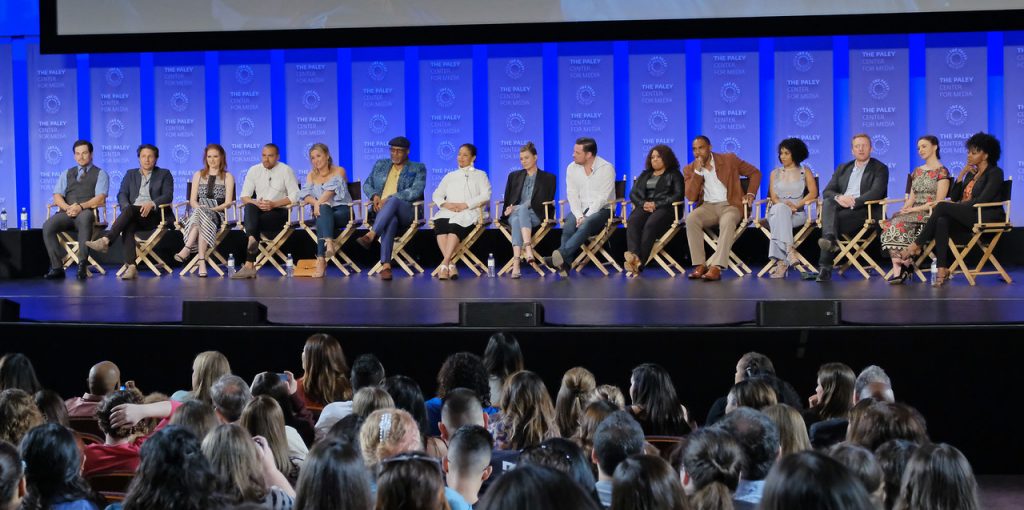 "After 13 seasons and still at the top of its game, 'Grey's Anatomy' has continued with the best acting, directing, and more importantly, the best fans," said Henry Goldblatt, panel moderator and editor-in-chief of Entertainment Weekly.
The complete cast of 15 characters were present for the panel, greeted by a theater full of "Grey's Anatomy" fans.
"I think what is so special about 'Grey's Anatomy' and why our footprint of fans grows every year is because these are real stories about real people," actress and director Debbie Allen said. "These actors are invested in their characters like nothing I've ever seen before."
Audience members were shown a screening of episode 18 of season 13 "Be Still, My Soul," which was the first episode lead actress Ellen Pompeo directed.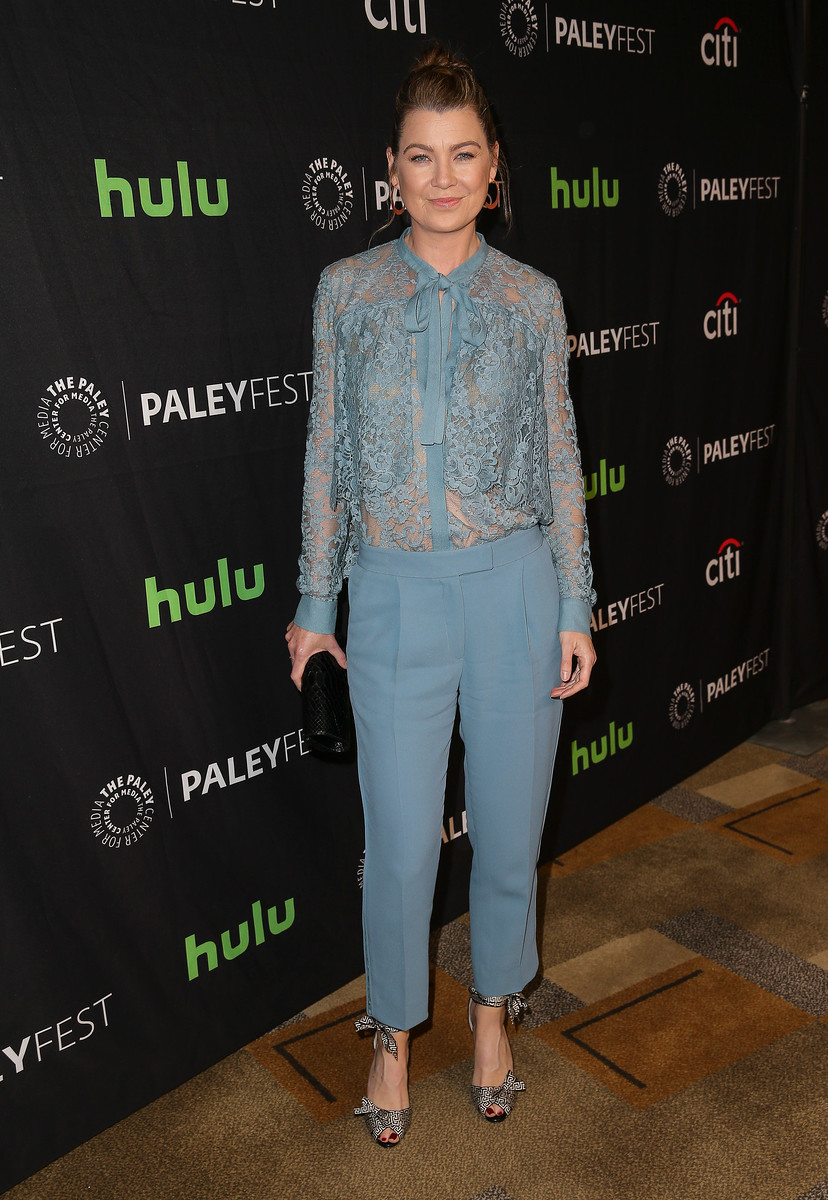 "Thematically, what we have to understand is everyone has a different story," Pompeo said, in response to what she has learned from the series. "No one's story is more important than someone else's. Life is hard."
Los Angeles local Letha Wells, 29, bought her ticket online a month before and had been counting down the days until the festival ever since.
"I'm excited to see the entire cast," Wells said. "But mostly to see the original cast members; Ellen Pompeo, Justin Chambers, James Pickens and Chandra Wilson."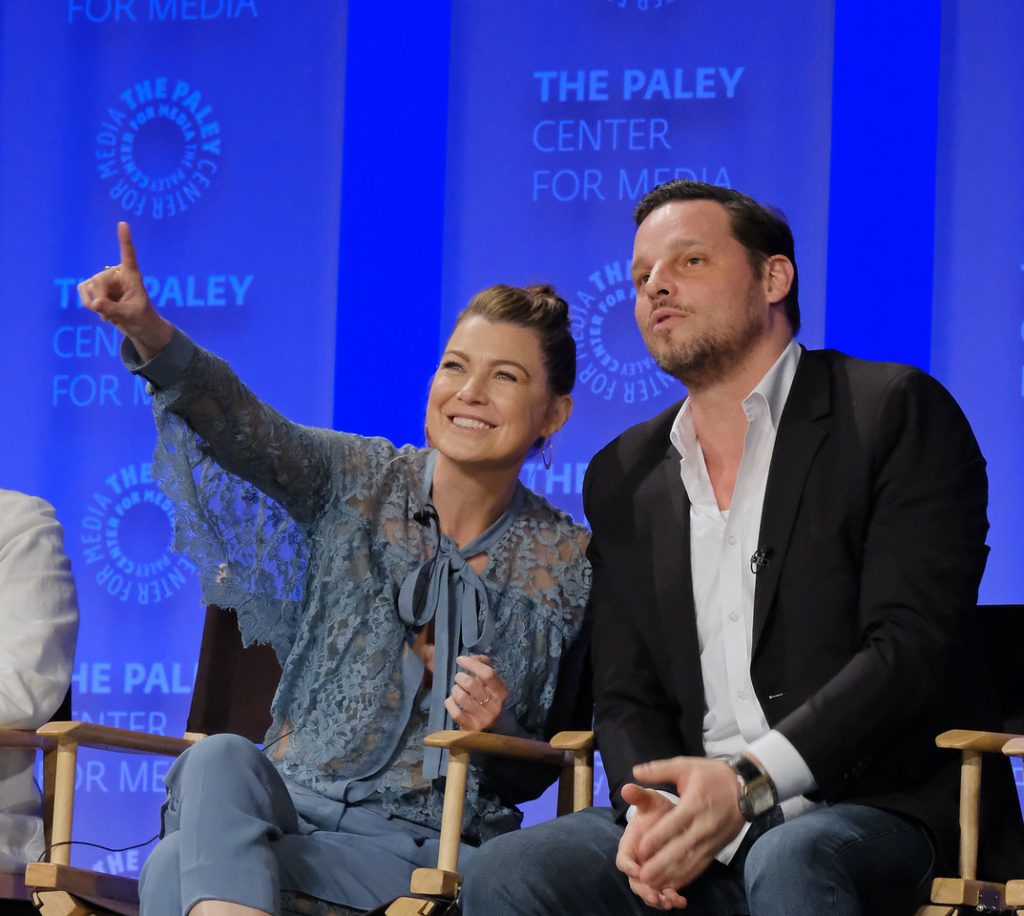 Wells said she was hoping the cast would provide the audience with some teasers for the current season and future seasons.
Actor Jesse Williams, who portrays Dr. Jackson Avery, said the show is very responsive to their fans.
"Your creativity, passion and crazed fan fiction is important in this process," he said. "We take note in what resonates with you and what doesn't."
One audience member asked the panel how they go about learning the medical jargon placed in the show.
"The show is not really about medicine," Allen said. "We just live in the world of medicine, but the show is really about relationships and what goes on between the doctors."
"Pretty Little Liars" Panel – March 25, 2017

Freeform's long-running show "Pretty Little Liars" is coming to an end this year in its seventh season.
"Seven years and none of us expected it to be this big of a thing," said Executive Producer Joseph Dougherty. "We are truly grateful."
The entire cast and creative directors came together in a panel, moderated by Senior Editor of Buzzfeed Jarett Wieselman, to answer fan questions and discuss the series ending.
Wieselman said it is hard to make it seven seasons in television, and he congratulated the cast and crew on making it to this point.
There were four scene reads during the panel from Sasha Pieterse, Janel Parrish and Ashley Benson, Ian Harding and Tyler Blackburn, Ashley Benson and Shay Mitchell.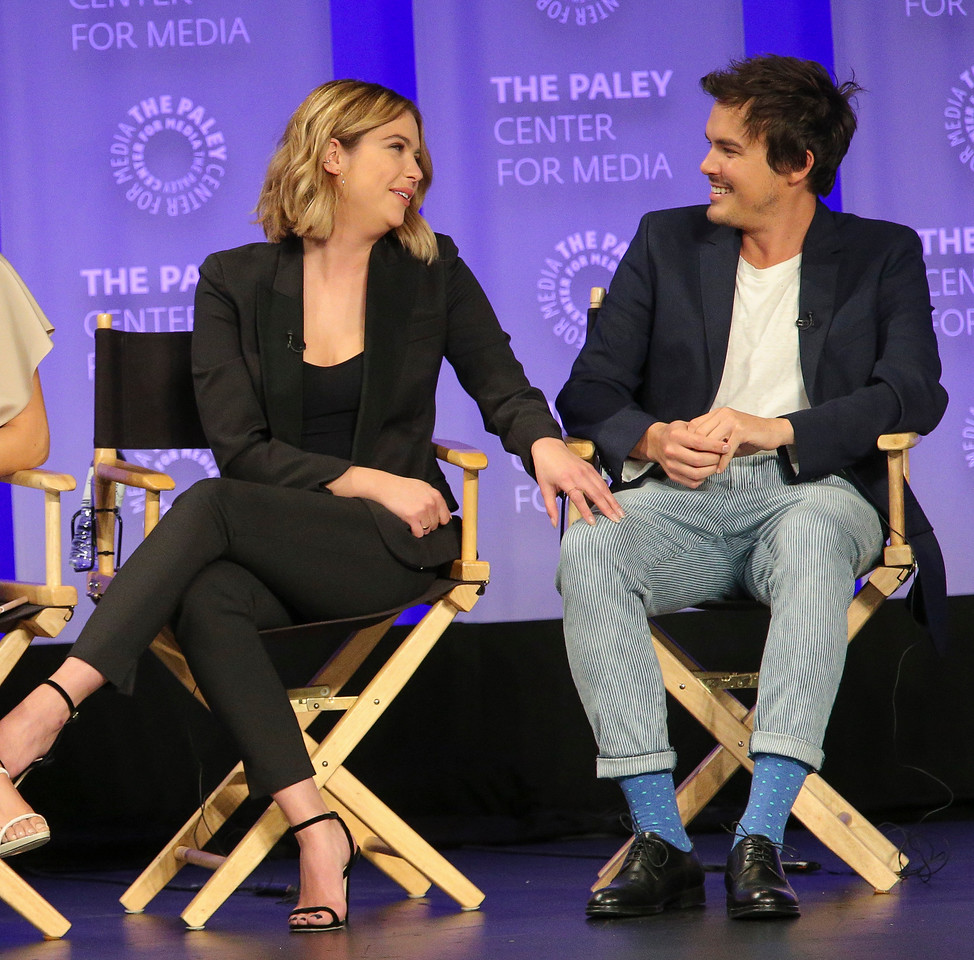 The audience was also shown teasers for the final season of the series and Executive Producer Marlene King's new series "Famous in Love."
Since the show is known for its cliffhanger endings, King said she hopes the audience is satisfied with the twist ending to the series.
Andrea Parker, who portrays Jessica DiLaurentis, joked that she always had to ask King if her character was really dead or alive.
The cast said that, along with the fans, they do not know what is truly going on with their own characters.
"It's 'Pretty Little Liars,' you never know," Sasha Pieterse, who portrays Allison DiLaurentis said.
Los Angeles local Dakota Adger, 22 who has been watching the series since the first season, said she came to watch the panel to learn more about the series ending.
King said all the endgames of the character's stories will be the end for them, but no one will get there easily.
"Fans ask 'Why can't they just be happy?'" Dougherty said. "But you have to earn your happy endings."
King's favorite episodes were the pilot and the final episode because she said it was a great feeling to start and end the show.
In a Q&A session, fans asked cast members about their personal connections to their characters.
Parrish, who portrays Mona Vanderwaal, said she enjoyed being the "Original A."
"It was also a scary moment to finally put a face to 'A,'" Parrish said. "I wanted to make the fans and writers proud, but I do take pride in being the first one to wear that hoodie."
One fan asked Mitchell, who portrays Emily Fields, if she had any hesitations about playing a lesbian character.
"It's entertaining, but I've loved being able to speak up about causes that have been very important and needed to get spoken about," she responded.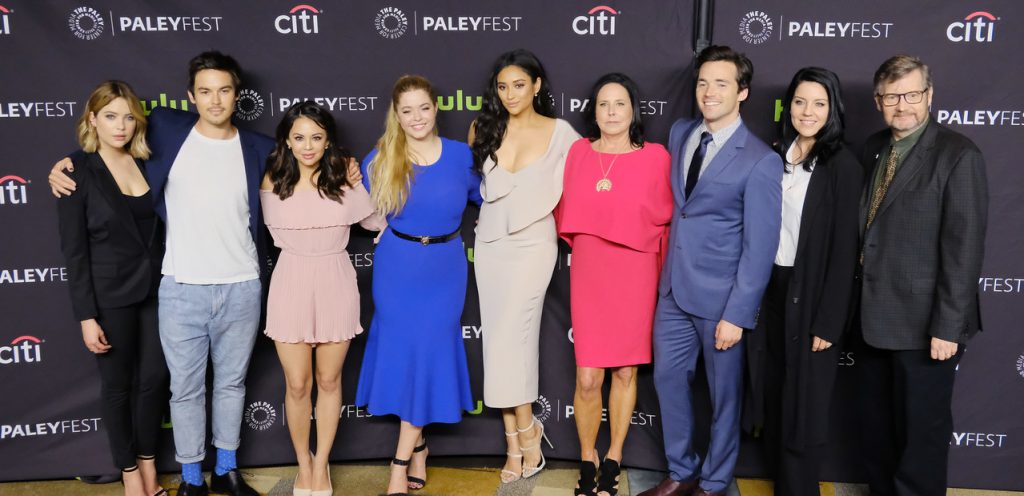 Mitchell also said there was a genuine friendship between everyone.
"When we're all together and having fun, you can actually see that with the cast and especially the girls," Mitchell added. "We all love each other, on and off screen. I think it's really cool you can see that."
Most cast members said their favorite scenes were the ones where the cast is all together: the Christmas-themed episode "How 'A' Stole Christmas, the 100th episode "Miss Me x 100," and the final episode "Till Death Do Us Part."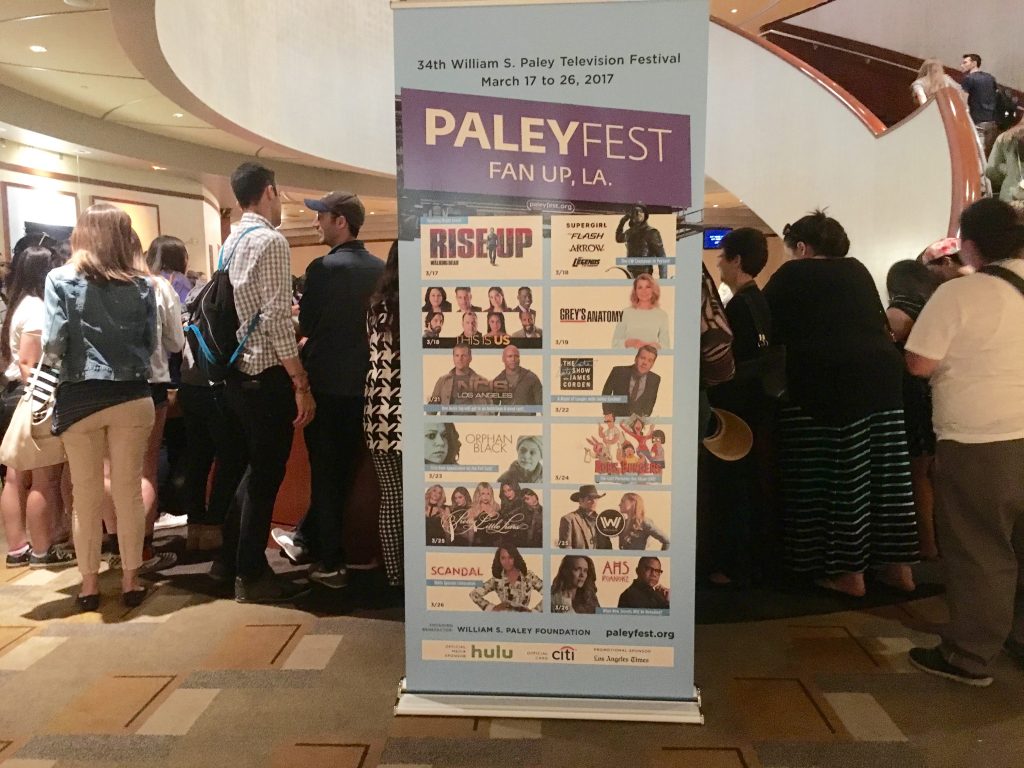 Other series featured at PaleyFest 2017 include "The Walking Dead," "Arrow," "The Flash," "Supergirl," DC's "Legends of Tomorrow," "This Is Us," "NCIS: Los Angeles," "The Late, Late Show with James Corden," "Orphan Black," "Bob's Burgers," "Westworld" and "Scandal."
The Paley Center for Media hosts annual festivals in both Los Angeles and New York City, benefitting the organization's efforts in preserving, archiving and digitizing the significant impact of media on our culture and society, according to the PaleyFest website.
____________
Follow the Pepperdine Graphic on Twitter: @PeppGraphic