Photos by Brett Bean
Dressed in festival-inspired attire and with blankets and cameras in hand, students came prepared for the annual Pacific Sounds Art and Music Festival on Saturday, April 1. Pepperdine's Alumni Park was transformed into a Coachella-esque venue for The Board's event with the synth-pop band St. Lucia headlining.
Several activities were prepared for student's to enjoy. Food trucks sold boba drinks, waffles, burgers and more. A ferris wheel was present and very popular with students as it over-looked the ocean. Several areas of the event were decorated with tapestries and balloons, providing backdrops for students taking photos.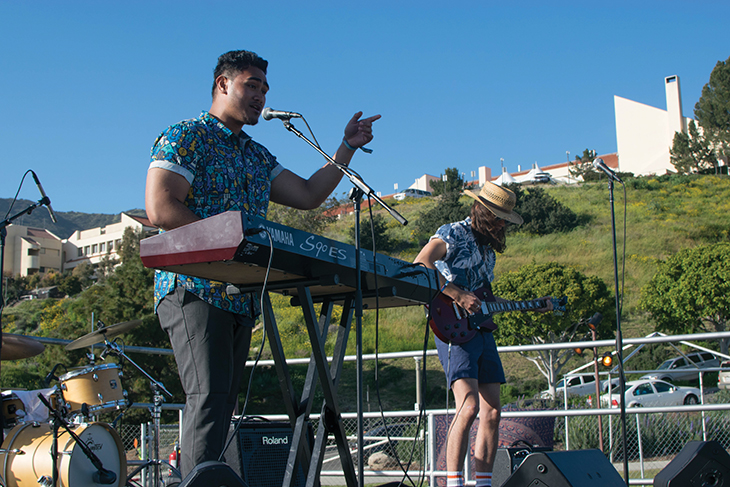 The line-up attracted many students to alumni as it showcased two student artists, Lizzy LeBleu and Peau — whose full name is Peau Porotesano. Porotesano is also an artist for Pepperdine Graphic Media. Recording artist performances included Lianne La Havas, Family and Friends and St. Lucia.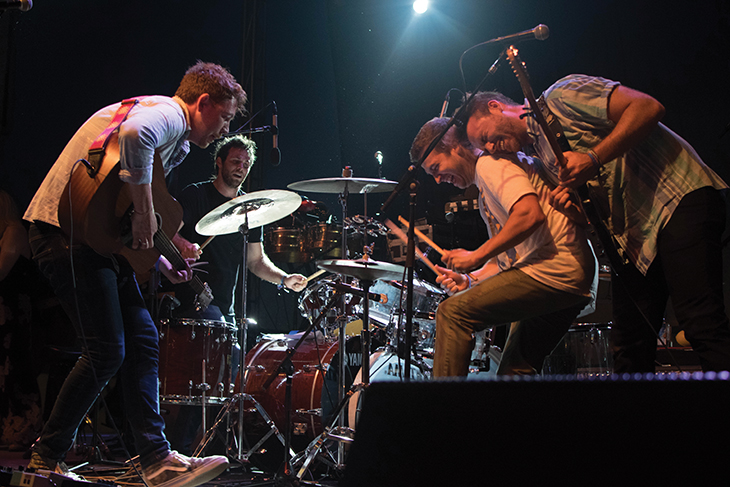 A large crowd gathered near the stage to hear St. Lucia. People found lead singer Jean-Philip Grobler to be an entertaining and engaging performer. They played songs that many students sang along to. Throughout their set, Grobler encouraged the crowd to jump and dance to the music. The band ended their energetic performance after being called back on stage for an encore with an upbeat song called "Elevate."
Sophomore Julian Kaizuka said he attended the event because he heard that St. Lucia was performing and was curious to see them live.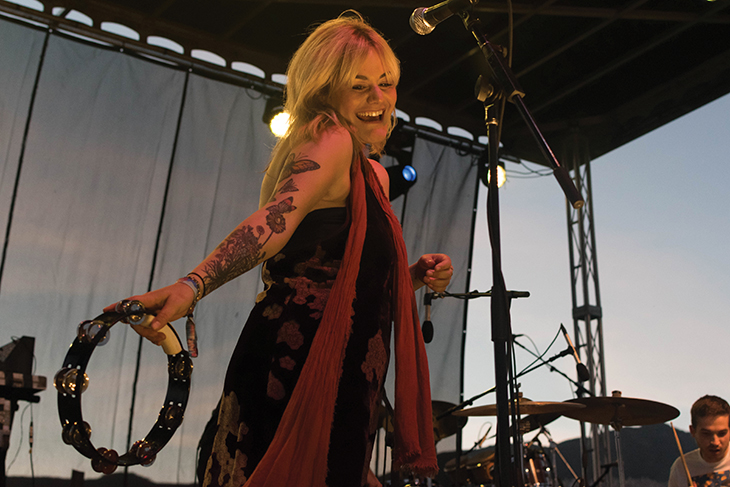 "St. Lucia was my favorite performance because the lead signer came out into the crowd and interacted with us, which was super cool," he said.
Other students described their enjoyment of live music as the factor in why they wanted to attend. Senior Tokunbo Adedeji said he enjoyed being exposed to artists whose music was new to him, such as artist Lianne La Havas.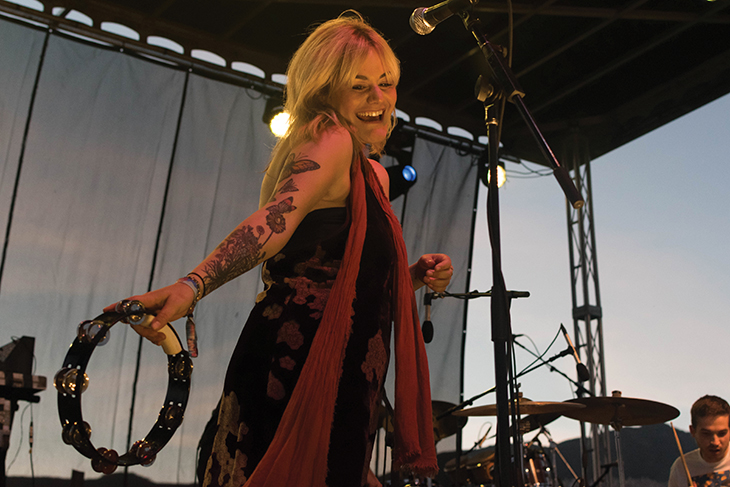 "I thought the first artist La Havas was really good," he said. "She had a good voice and energy."
La Havas stated throughout her performance that she was "thankful to be here," which led to enthusiastic cheers from the crowd.
Family and Friends, a Georgia-based band, then took the stage, singing several of their indie-folk-rock hits while a crowd quickly gathered by the stage. Guitarist and lead singer Mike MacDonald thanked the crowd for their enthusiasm and spoke about the band's road-trip to Pepperdine, while stating his amazement of the school's location.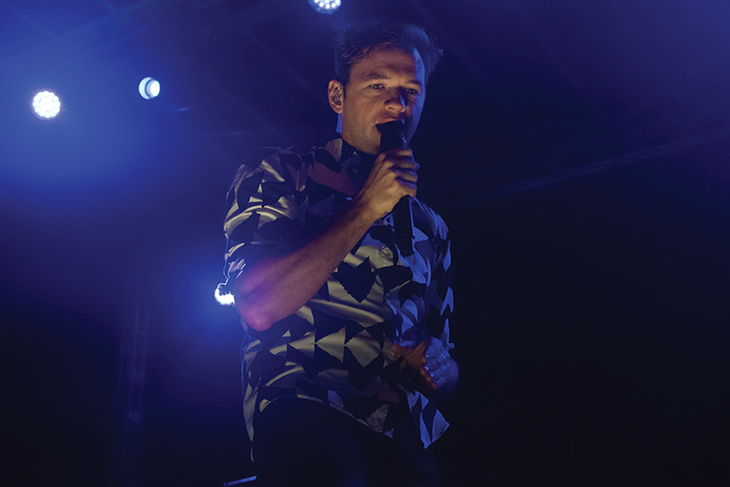 Although the weather became cold toward the end of the night, the atmosphere remained warm amongst students. Adedeji said he found the event to be a fun and creative way to interact with friends toward the end of the school year.
"All in all I had a good time seeing different friends and listening to live music on Alumni. You can't really beat that view," he said.
___________
Follow the Pepperdine Graphic on Twitter: @PeppGraphic