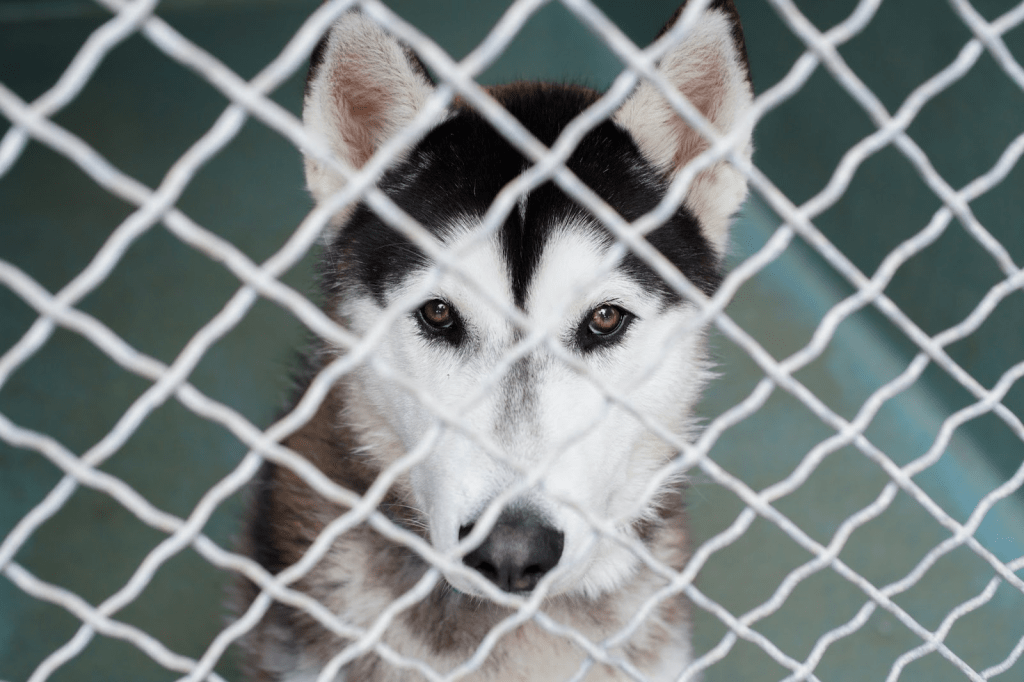 As of this year, L.A. fell below the 90% benchmark save rate, said Ariel Dengrove, Best Friends LA marketing specialist.

Los Angeles County reached its no-kill status through the work of Best Friends, an American non-profit animal welfare organization. A "no-kill" status is reached when a city or county increases its save rate to over 90%, usually with organizations such as Best Friends championing behind them and helping animals with rescue over euthanasia, Dengrove said. This status, the lack of animal care crisis and fundamental funding leads to many overcrowded shelters, which is not all due to the COVID-19 pandemic.
"It's really important for shelters to advocate for their needs and educate the community about some of the issues they face," Jenny Berg, California state director for the Humane Society of the United States, said. "In reality, many of these shelters are really struggling."
The municipal shelter system has faced many problems such as a lack of funding and animal care, the absence of affordable spay and neuter systems, a shortfall of staff after COVID and more, Berg said. This has led to a dysfunctional and overcrowded shelter system in L.A. County and around the state of California.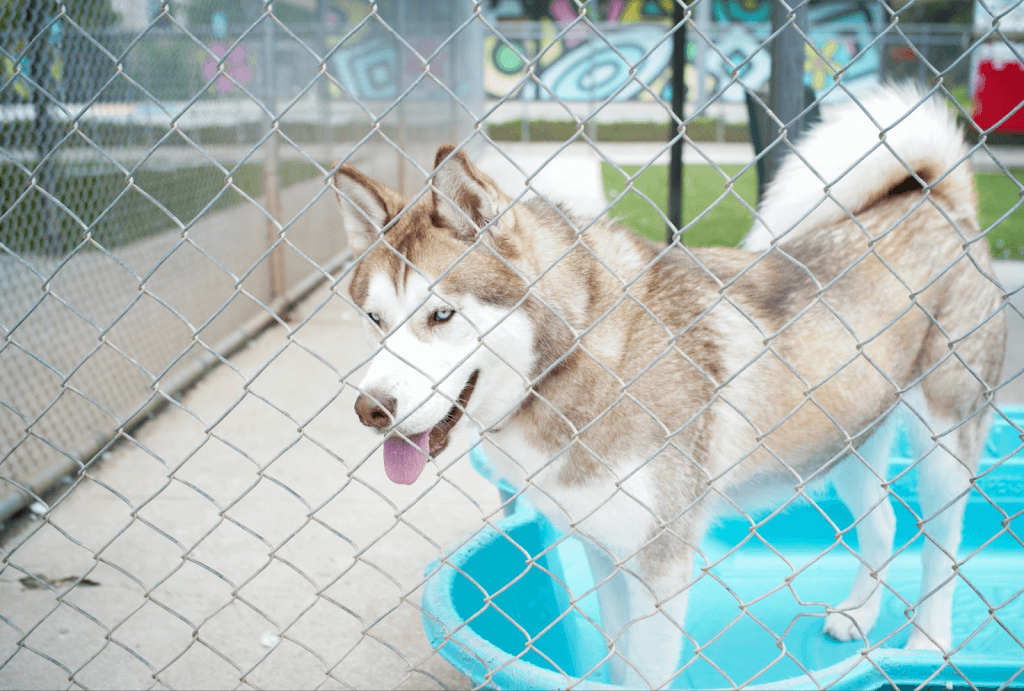 Solutions: Spay and Neuter
Dr. Dana DePerno, a Malibu Coast Animal Hospital veterinarian who specializes in complementary and alternative therapies, said she has a close relationship with Healthcare of Homeless Animals, a nonprofit that funds the medical care for animals at the local Agoura Animal Shelter. Her husband and veterinarian, Dr. Dean Graulich, is one of the original founders.
"Their [Healthcare for Homeless Animals'] mission is to provide health care for animals in the shelter system that the shelter can't afford to provide," DePerno said. "We work with them and provide our services at a 50% discount and we tend to try and focus on older dogs that come in with senior wellness, dental issues, spay/neuter and tumor removals."
Berg said animal welfare is in a nationwide lack of care crisis — meaning there is a shortage of veterinarians due to a lack of vet schools and astronomical costs not made back by working as a vet — as well as many city-funded shelters not having the money to allocate to veterinary services.
There are other city departments that are important and require a lot of money such as fire, police and public health, said Frank Corvino, deputy director at the L.A. County Department of Animal Care said. Animal control agencies have historically been on the low end of receiving the correct finances they need to run a program, Corvino said.
Corvino also said the lack of veterinarians is more prevalent in the municipal system as one would make less there than in private practice.
To help with costs, L.A. County offers a free initial exam voucher that vets in Malibu honor, DePerno said. This care voucher, Corvino said, covers up to $500 and provides an initial community veterinarian assessment, and continues connections to LA County's additional resources. This was put into practice as a direct result of the disconnect between resources and community members.
Corvino said L.A. County's partnership with pet insurance programs provides affordable spay and neuter systems because in the areas where those services are more accessible, they have seen a significant lack in shelter overcrowding.
"If you are going to have an animal in your system for more than 60 days, you have to have the capacity for care," Corvino said.
City law requires all cats and dogs in L.A. to be spayed or neutered after the age of four months, with some specific exemptions, according to the L.A. Animal Services website. With the implementation of this law, L.A. shelters have taken the lead nationally in their efforts to decrease the annual number of abandoned and euthanized pets.
After a resident has adopted an animal, failure to spay or neuter comes with fines up to $100 and after multiple violations, it becomes a misdemeanor, according to the L.A. Animal Services website. L.A. County provides the Free Spay and Neuter System that offers free sterilization to residents whose household is below HUD's Household Low-Income limits, according to the L.A. Animal Services website.
"Low-cost spay-neuter programs are really important and a lot of local rescue organizations help fund those," DePerno said.
Berg said many legislation bills on animal welfare issues in the state of California have also proven to work, such as the Big Cat Public Safety Act, which passed the House of Representatives by a 278-134 vote in July.
The act "brings down the curtain on a bizarre subculture of cruelty, the captive exotics industry that for years has peddled cub-petting and photo ops with dangerous and badly treated big cats," according to the HSUS website.
Assembly member Ash Kalra introduced the AB-240 Dogs and Cats: California Spay-Neuter Fund on Jan. 13, according to the HSUS website.
Whether it is a free spay/neuter system through organizations such as Furry Friends, free mobile clinics and even L.A. County refusing to take in healthy stray cats, Corvino said, these strategies have proven to be massive solutions to overcrowding and the rise of overall euthanasia rates.
"Low-cost spay/neuter is absolutely a piece of the puzzle because if people are not getting dogs through the shelter system, where they're already spayed and neutered, we end up with an issue and we end up with more dogs," DePerno said. "That is just self-perpetuating."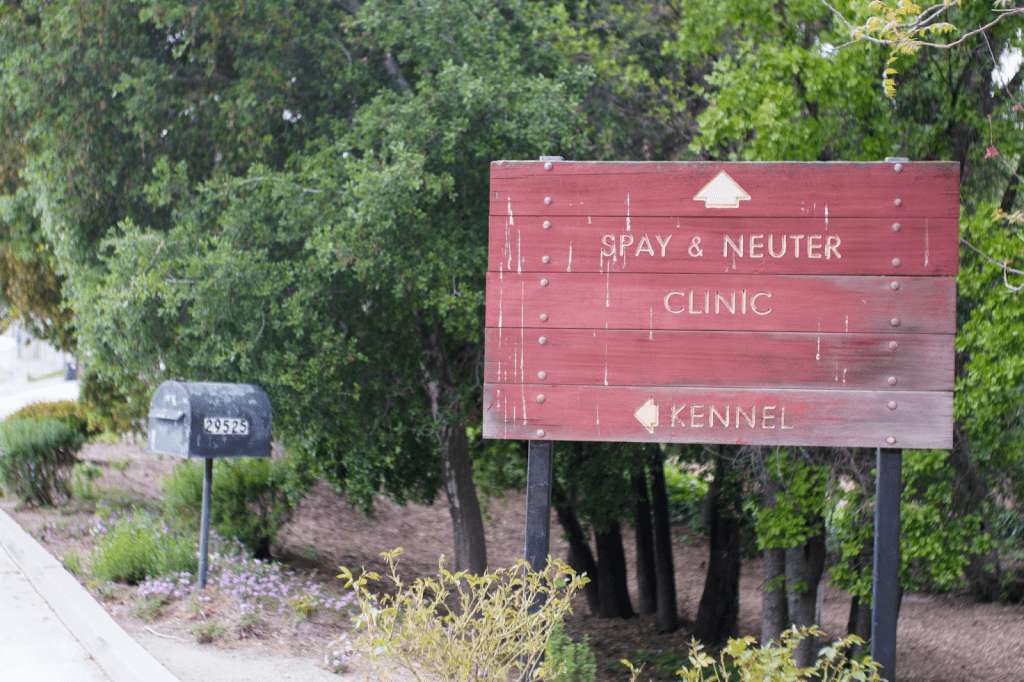 Organization/Championing Partners: Best Friends and the Humane Society

Dengrove said municipal shelters take in many more animals than a rescue might. Many organizations such as Best Friends and the Humane Society of the United States will come in and help as well as support them, such as coming in and pulling out animals so shelters do not have to deal with overpopulation.
Organizations such as this help launch programs that have proven to help overwhelmed shelters such as providing training to volunteers and those in paid positions, rescuing animals and advocating for struggling shelters on a state level, Berg said.
Dengrove said multiple cities helped start programs such as SEAACA that support foster recruitment, vaccinations, medical resources and even marketing for shelters to become integral in a local community that might be yearning to learn more.
"Unfortunately, especially after COVID, a lot of pets have gotten dumped out in the shelter system, which has led to overcrowding," Dengrove said.
Volunteers and system reorganization help can be found within the successful Best Friends' Embed Program, Dengrove said.
This program resulted in enforcing three-day shelter assessments that resulted in shelters — such as Hesperia — making significant changes including streamlining the process of how to handle free-roaming dogs in the community, according to the Best Friends Website.
While city shelters are open to help, Dengrove said, county shelters are more difficult to get on board because they are more rural and often left to their own devices with a lack of financial support. This makes the shelter "more stubborn" and resistant to change from outside pressure.
"You're seeing a lot more euthanasia in the county shelters, sadly," Dengrove said. "There's just not a ton of resources that are allocated to them, so unfortunately, they have to make do with what they have."
Best Friends has seen shelter success with their programs that include neutering clinics, microchips, educating people on options when surrendering their pets and connecting residents to pet-friendly affordable housing and foster options.
While the Humane Society has rescue and shelter procedures, Berg said, the Humane Society fights largely on a state level with the legislature and animal welfare acts that have helped shelters in the more long-term, big-picture mindset.
When one signs up for organizations like the Humane Society of the United States, the organization sends out alerts when an important animal-welfare bill is passing through and will include action alerts such as petitions to sign.
"A lot of legislators really care what their constituents think about issues, so being a voice at the table contacting your legislators and advocating for these issues is really important," Berg said.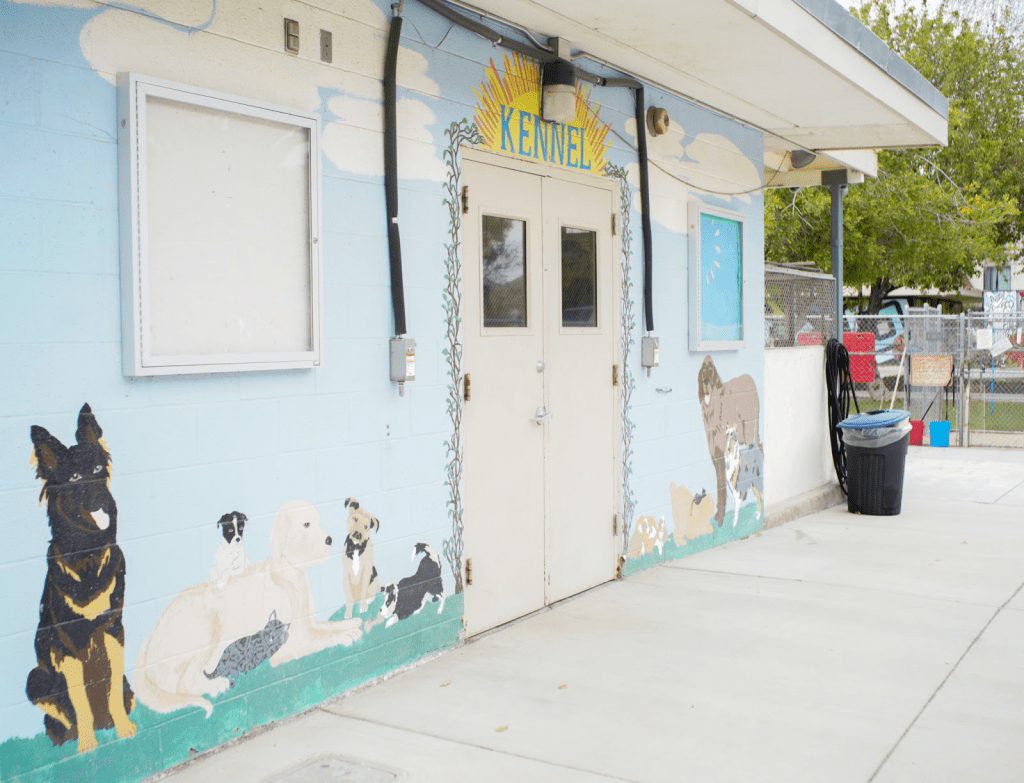 Vet Loans and Abolishing Adoption Fees
Berg said shelters struggle with hiring and keeping veterinarians employed due to the nationwide shortage. While people may struggle in California to get their dog to a vet with appointments filled up months in advance, there are currently bills in the legislature looking to abolish this lack of access to care issue, Berg said.
One of them, The Veterinary Medicine Loan Repayment Program (VMLRP), Berg said, will help veterinarian students with their student loans, because the cost of veterinarian school of four years can have an average cost of more than $200,000 for in-state students and $275,000 for out-of-state students, according to the VIN Foundation, a nonprofit that offers veterinarians education and support.
There are only two vet schools in the state of California, Berg said. UC Davis and Western offer a DVM degree, Doctor of Veterinary Medicine, according to the University of California website.
"There's a bill this year on addressing this issue and encouraging vets to work in shelters and that would help them pay off their loans or work in urban areas that don't have veterinarians," Berg said.
Berg said the small amount of California vets who train in-state leave the state to find more work, and this bill would incentivize them to stay in-state. Berg said there is also a successful telemedicine program helping residents stay in contact with their trusted veterinarians.
Another financial solution proven to show an increase in adoption numbers comes from the ASPCA's successful fee-waiver program initiated in September 2008, according to ASPCA's website.
The "Free Over Three" initiative was started at ASPCA's adoption center, meaning they waived all adoption fees for cats over three years old, and the number of shelter visitors and adoptions increased dramatically, according to ASPCA's website.
A follow-up study found the free cats and cats of cost were experiencing no difference in treatment at home. This program increased shelter foot traffic by 60% and initiated other promotions such as adopt one get two free, according to ASPCA's website.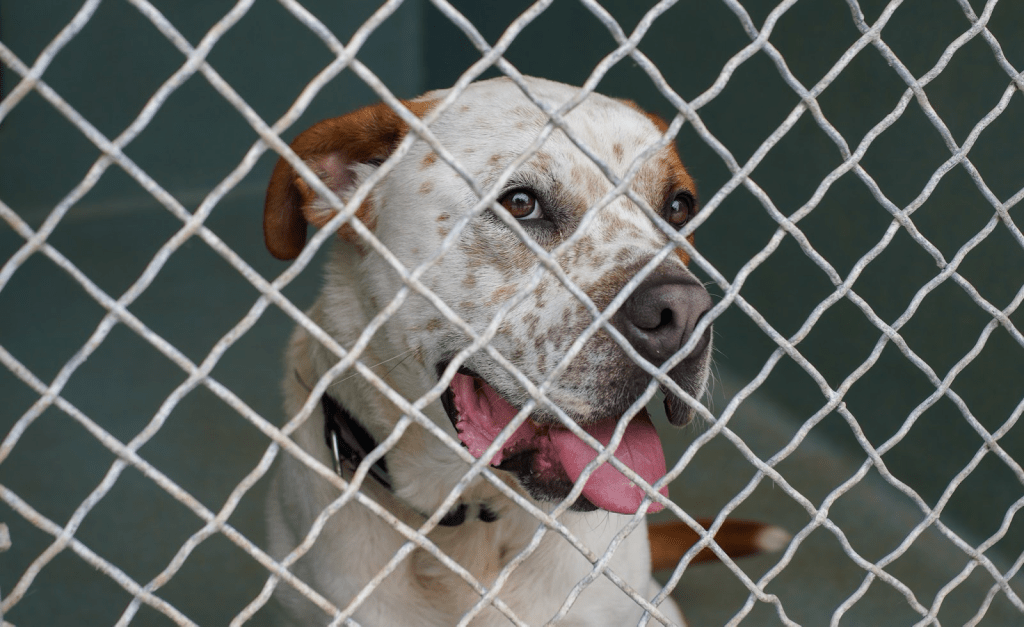 CalAnimals

Berg said "CalAnimals" is an umbrella organization for shelters in California that has seen much success in advocating for shelter education and helping train animal control. The organization takes surveys on the vet crisis, displays bills and opposition letters on animal welfare issues and educates the public on puppy sales and scams in the pet industry.
"It's really helpful to get the issues across and what we can do as an organization is support their legislation," Berg said. "My role is to submit support letters and go to committees and testify in support of bills."
CalAnimals have seen legal success in helping animal shelters across the state by publishing the Animal Laws Handbook, sponsoring the Animal Law Enforcement Training Academy for humane animal control officers and more — all specifically in California — according to their website.
While many states may have their own version, CalAnimals has seen success with enacting their strategic plans in emergency resources, offering free online training to shelter systems and organizations in compassion fatigue, and what shelters can legally do to gain veterinarian support — according to their website.
"We need to make sure the community is safe as well," Corvino said. "And the other part is animal cruelty investigations, animal welfare in the community and investigating in making sure that pets are taken care of correctly."
____________________
Follow the Graphic on Twitter: @PeppGraphic
Email Beth Gonzales: beth.gonzales@pepperdine.edu
Email Kenny Vargas: kenny.vargas@pepperdine.edu