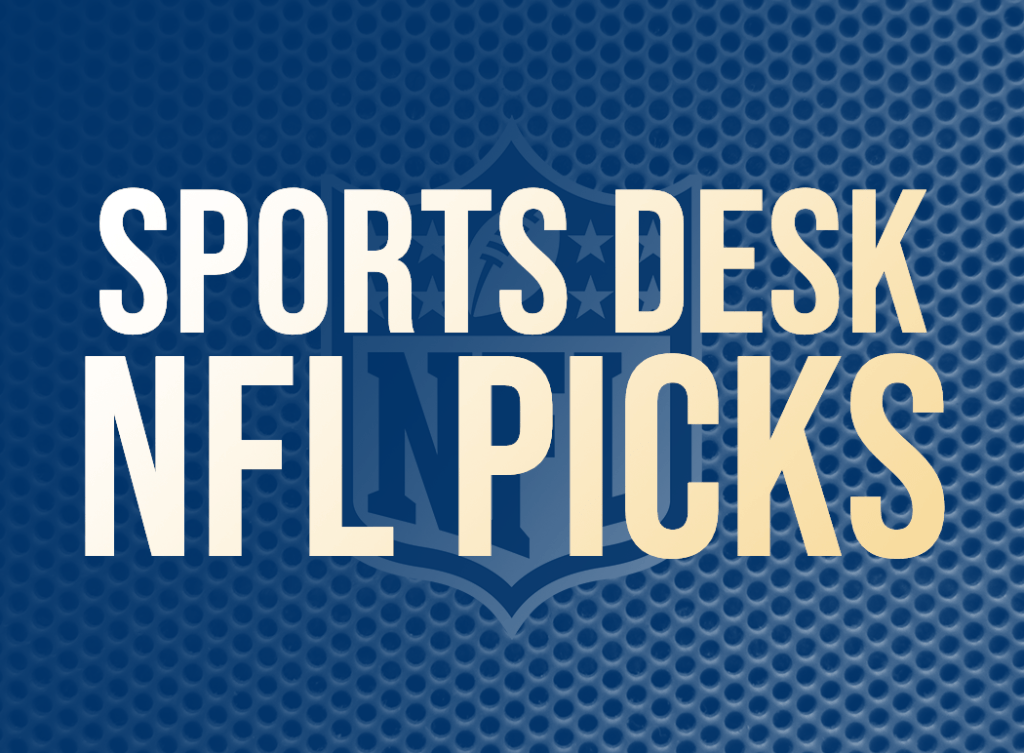 Graphic by Ali Levens
The NFL season began Sept. 7, at Arrowhead Stadium in Kansas City, Missouri, between the Chiefs and the Lions. The game started off slow, with both sides taking some time to get acclimated to the new opponent. Lion's wide receiver Amon-Ra St. Brown was the first to score, catching a touchdown pass for the Lions in the eighth minute of the first quarter.
The Chiefs would answer back in the second quarter with rookie wide receiver Rashee Rice and tight end Blake Bell catching touchdowns to put the Chiefs ahead 14-7. A big pick-six in the 3rd quarter would even things up for the Lions.
The Lions would get one more touchdown in the fourth quarter and hold the Chiefs to just a couple of field goals, setting the stage for Detriot's victory.
With the recap on the big Thursday night game done, let's get into week two's picks.
Each correct pick gets the predictor one point, while a wrong pick gets them nothing.
The current standings after the first week are:
Max & Justin – 9 points
Joe & Hunter – 8 points
Samantha & Tony – 7 points
Gabrielle – 6 points
Aubrey – 4 points
Thursday, Sept. 14, at 5:15 p.m.,
Minnesota Vikings at Philadelphia Eagles
Vikings: Tony, Max, Gabrielle
Eagles: Joe, Justin, Aubrey, Hunter, Samantha,
"I was in Philly for a layover last weekend so I gotta root for them." – Joe
"Heard Philly got a mean cheesesteak." – Justin
"Look at the Viking's point differential last year. I like them and I hate the Eagles, but the men up North are a Paper Tiger." – Hunter
"Vikings tight end T.J. Hockenson plays like a man with the fire of a thousand Hockenzyns." – Max
Sunday, Sept. 17, at 10 a.m., PDT
Green Bay Packers at Atlanta Falcons
Packers: Joe, Tony, Aubrey, Samantha,
Falcons: Justin, Hunter, Max, Gabrielle
Las Vegas Raiders at Buffalo Bills
Raiders: Justin, Max, Gabrielle
Bills: Joe, Tony, Aubrey, Hunter, Samantha
Baltimore Ravens at Cincinnati Bengals
Ravens: Joe, Justin, Hunter
Bengals: Tony, Aubrey, Samantha, Max, Gabrielle
Seattle Seahawks at Detroit Lions
Seahawks: Joe, Tony, Justin
Lions: Aubrey, Hunter, Samantha, Max, Gabrielle
Indianapolis Colts at Houston Texans
Colts: Joe, Tony, Justin, Aubrey, Hunter, Samantha, Max, Gabrielle
Kansas City Chiefs at Jacksonville Jaguars
Chiefs: Tony, Justin, Aubrey, Hunter, Samantha, Max, Gabrielle
Chicago Bears at Tampa Bay Buccaneers
Bears: Joe, Tony, Justin, Aubrey, Hunter, Samantha
Buccaneers: Max, Gabrielle
Los Angeles Chargers at Tennessee Titans
Chargers: Joe, Hunter, Max, Gabrielle
Titans: Tony, Justin, Samantha,
"Kind of rude of the Chargers to leave San Diego with nothing but the Padres." – Tony
"The Chargers' logo just looks like a fuzzy headband, and I am a woman of taste." – Samantha
"The 'fuzzy headband' logo is actually cool, in my opinion." – Gabrielle
Sunday, Sept. 17, at 1:05 p.m., PDT
San Francisco 49ers at Los Angeles Rams
49ers: Joe, Tony, Hunter, Samantha, Max
Titans: Justin, Aubrey, Gabrielle
"Anytime I hear 'the 49ers,' all I can ever think about is Scooby Doo, Where Are You, Season 1, episode 4,'Mine Your Own Business' because the villain in that episode is called the 'Miner 49er' – Tony
"Rams are not LA! But they are better than Niners!" – Justin
"Honestly, it pains me to root for either." – Aubrey
Sunday, Sept. 17, at 1:25 p.m., PDT
New York Jets at Dallas Cowboys
Jets: Joe, Justin, Aubrey, Max, Gabrielle
Cowboys: Tony, Hunter, Samantha,
"Aaron Rodgers is just Him man." – Justin
"Can the Cowboys finally get revenge against ARod for 2014? I hope. #DezCaughtIt." – Hunter
"I do not like the Cowboys." – Max
"You know you can trust a quarterback when he goes on ayahuasca retreats in the offseason." – Joe
Washington Commanders at Denver Broncos
Commanders: Joe, Justin, Hunter
Broncos: Tony, Aubrey, Samantha, Max, Gabrielle
"South Park is one of my favorite shows so I'm throwing the Broncos a bone here." – Tony
"Tony, I wouldn't admit that over my dead body." – Hunter
"I am nothing if not loyal to the orange blue." – Aubrey
"The Commanders might have a W for a logo, but all they're going to be is catching L's." – Samantha
Sunday, Sept. 17, at 5:15 p.m., PDT
Miami Dolphins at New England Patriots
Dolphins: Joe, Justin, Aubrey, Hunter, Samantha, Gabrielle
"When it comes to the Patriots, just think of me as a British soldier circa 1776." -Samantha
"When it comes to Patriots, think of me as John Hancock signing the Declaration of Independence." – Tony
"@Tony, When it comes to the Patriots, think of me as the British army. Except in my version, the Patriots don't win." -Aubrey
Monday, Sept. 18, at 4:15 p.m., PDT
New Orleans Saints at Carolina Panthers
Saints: Tony, Joe, Justin, Hunter, Samantha, Max,
"I'm not Catholic, but go Saints!" – Joe
"SAAAAAAAANCTUSSSSS DOMINUSSSS." – Samantha
"The Panthers were my high school mascot. Go Panthers!" – Gabrielle

Monday, Sept. 18, at 5:15 p.m., PDT
Cleveland Browns Pittsburgh Steelers
Browns: Aubrey
Steelers: Joe, Tony, Justin, Hunter, Samantha, Max, Gabrielle
"No one else seems to be supporting these guys, and I think they deserve someone having a little faith in them. Plus brown used to be my fourth favorite color." – Aubrey
"Human Decency for the win!" – Hunter
"The way none of us can think of anything funny to say here is making me laugh." -Samantha
_________________

Follow the Graphic on Twitter: @PeppGraphic

Email Joseph Heinemann: joe.heinemann@pepperdine.edu