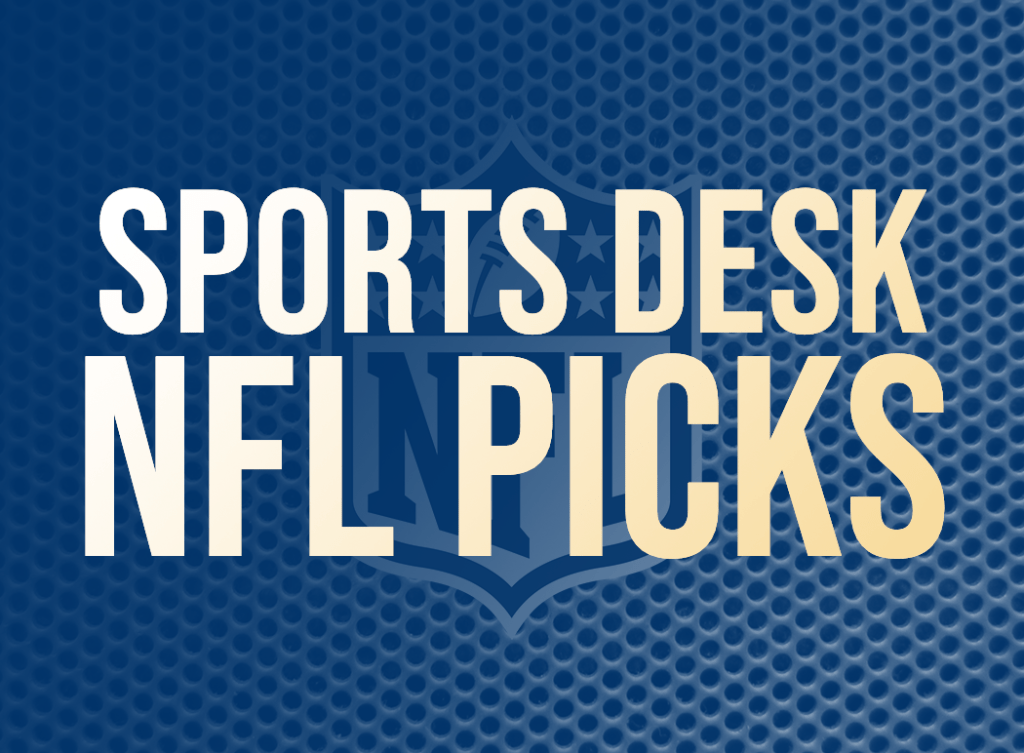 The Kansas City Chiefs have done it again and have taken home the Lombardi trophy for the second time in four years. While the up-and-coming dynasty still celebrates their great season, the rest of the NFL prepares to unseat the kings of American football.
There's been a number of big stories since the Super Bowl, with many players shifting teams and getting new deals. After disputes over new contracts, T.J. Hockenson, Saquon Barkley and Josh Jacobs have inked deals and will stick with their current teams.
Unfortunately for Jonathon Taylor, he was not able to secure a new contract or a trade. He will also spend the first four weeks of the NFL season on the physically unable-to-perform (PUP) list.
Notable players changed teams as well. Ex-Cowboys running back Ezekiel Elliott and one-time Pro Bowler Juju Smith-Schuster signed with the New England Patriots. The New York Jets traded for four-time MVP Quarterback Aaron Rodgers and signed running back Dalvin Cook to help on offense.
New people from all over the Graphic are pitching in to make their shot at NFL picks greatness. This year's team is Co-DEI Editor/Sports Assistant Editor Joseph Heinemann, Sports Editor Tony Gleason, Sports Assistant Justin Rodriguez, Copy Chief Aubrey Hirsch, Video Producer Hunter Dunn, Managing Editor Samantha Torre, Life and Arts Assistant Max Pohlenz and Digital Editor Gabrielle Salgado.
Without further ado, let's look at the picks.
Sunday, Sept. 10, at 10 a.m., PDT
Tennessee Titans at New Orleans Saints
Titans: Tony, Max, Justin, Aubrey
Saints: Hunter, Joseph, Gabrielle, Samantha
"I'm Catholic, so go Saints!" – Gabrielle
"I'll be honest I flipped a coin for this one." – Max
"I like blue." – Aubrey
"AAAAAAAVVVVVEEEEE MARIIIIIIIIIAAAAAA." – Samantha
Arizona Cardinals at Washington Commanders
Cards: Gabrielle, Justin, Aubrey, Samantha
Commanders: Joseph, Hunter, Max, Tony
Cleveland Browns at Cincinnati Bengals
Browns: None
Bengals: Gabrielle, Justin, Aubrey, Joseph, Hunter, Max, Tony, Samantha
San Francisco 49ers at Pittsburgh Steelers
49ers: Gabrielle, Hunter, Max, Tony, Samantha
Steelers: Justin, Joseph, Aubrey
Houston Texans at Baltimore Ravens
Texans: Gabrielle
Ravens: Tony, Max, Justin, Hunter, Joseph, Aubrey, Samantha
Tampa Bay Buccaneers at Minnesota Vikings
Bucs: None
Vikings: Tony, Max, Justin, Hunter, Joseph, Aubrey, Gabrielle, Samantha
Carolina Panthers at Atlanta Falcons
Panthers: Joseph, Aubrey, Gabrielle
Falcons: Tony, Max, Justin, Hunter, Samantha
Jacksonville Jaguars at Indianapolis Colts
Jags: Joseph, Aubrey, Gabrielle, Max, Justin, Hunter
Colts: Tony, Samantha
Sunday, Sept. 10, at 1:25 p.m., PDT
Green Bay Packers at Chicago Bears
Packers: Joseph, Max, Justin, Samantha
Bears: Gabrielle, Hunter, Tony, Aubrey
"Justin Fields has a wide receiver now." – Hunter
"As a Chicagoan, I know we are about as good at winning football games as we are at electing morally sound government officials (see: Pepperdine alum Rod Blagojevich)." – Max
"Despite Max saying, 'In other news, all Chicago sports teams continue to plod along in their sub-average mediocrity with the character of Eeyore from Winnie the Pooh,' I'm picking the Bears." -Tony
Philidelphia Eagles at New England Patriots
Eagles: Max, Justin, Hunter, Aubrey, Samantha
Pats: Gabrielle, Tony, Joseph
"The only thing Boston has ever been good for is bringing Mookie Betts to L.A. Fly, Eagles Fly." – Justin
"I don't like the commonwealth of New England" – Max
"I've decided I'm going to live in this little fantasy land where Tom Brady is still the QB of the Patriots. Hey this is a rematch of Super Bowl XXXIX!" – Tony
Las Vegas Raiders at Denver Broncos
Raiders: Justin, Joseph
Broncos: Gabrielle, Tony, Max, Samantha, Hunter, Aubrey
"2052 SUPER BOWL CHAMPS!" – Justin
"I really love the state of Colorado." – Aubrey
"After what Russell Wilson did to Seattle, it's gonna be hard to root for the Broncos this season." – Joseph
"Horse." – Samantha
Los Angeles Rams at Seattle Seahawks
Rams: Samantha, Gabrielle
Seahawks: Tony, Max, Justin, Hunter, Aubrey, Joseph
"Pass is INTERCEPTED AT THE GOAL LINE BY MALCOLM BUTLER" – Tony
"Seahawks best WR core in the league? Also, GENO!" – Hunter
"With both Geno Smith and Drew Lock, no other team can match the swag that the Seahawks QB locker room has." – Max
"Play the Ram trucks theme song" – Samantha
Miami Dolphins at Los Angeles Chargers
Dolphins: Tony, Justin, Aubrey, Samantha
Chargers: Max, Hunter, Joseph, Gabrielle
"It's a battle too close to call: two up-and-coming teams with energy and talent. I think the Chargers may just barely sneak out the win. However, I do have the over on the number of times Mike McDaniels hits his vape on the sideline." – Max
"Can't wait for the dolphins to kick the Chargers back to San Diego. You are NOT L.A.'s team!" – Justin
Sunday, Sept. 10, at 5:20 p.m., PDT
Dallas Cowboys at New York Giants
Cowboys: Tony, Hunter
Giants: Max, Joseph, Gabrielle, Justin, Aubrey, Samantha
"I may not know much, but I know I'm not a Cowboys fan." – Aubrey
"If the Giants have 100 fans I am one of them, if they have one fan it is me, if they have no fans I am gone from this Earth" – Samantha
"I saw a stat that said the Cowboys have one of the lowest playoff win percentages over the past 20 years or something." – Tony
"They really paid Danny Dimes 40 million a year?" – Hunter
Monday, Sept. 11, at 5:15 p.m., PDT
Buffalo Bills at New York Jets
Bills: Samantha, Hunter
Jets: Max, Joseph, Gabrielle, Justin, Aubrey, Tony
"It's all about the Mets baby." – Justin
"I like their logo." – Gabrielle
"I may hate him with all my soul, but Aaron Rodgers may be the spark that finally takes the Jets places." – Max
"If you ever see me picking the Jets please know that's not me" – Samantha
_________________
Follow the Graphic on Twitter: @PeppGraphic
Email Joseph Heinemann: joe.heinemann@pepperdine.edu