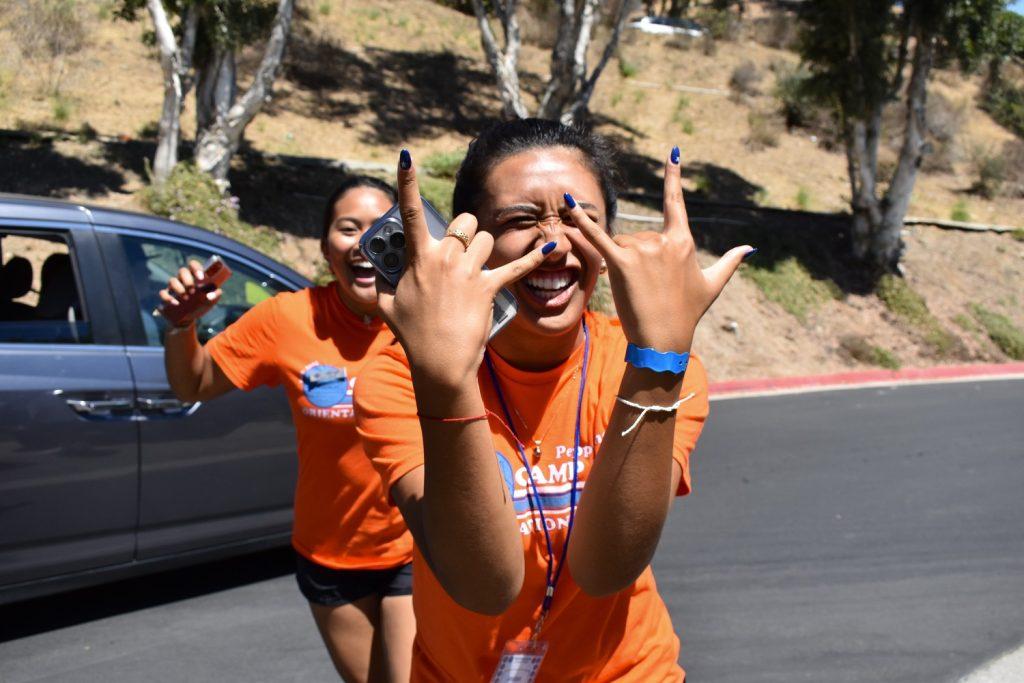 The Pepperdine community welcomed new students to Seaver College in Malibu on Tuesday.
New Student Orientation began Aug. 14 and will conclude Friday. Student Activities created this program specifically for new students and their families to become familiar with the school's academics, student activities, student services, housing, international programs and much more, according to the NSO website.
"I've been dreaming of this moment since I was five," said first-year Lily Amateau. "Now that God has given me a college to go to, I just feel tremendously blessed, and moving in hasn't finally hit yet, but I think it's going to be something great."
Georgia Puckett, junior NSO leader, said the orientation leaders are "the first faces [new students] see on campus."
Before NSO week, NSO leaders trained Aug. 10-12. Puckett said it was fun seeing everyone after being abroad last semester in Lausanne, Switzerland.
The NSO leaders help move in all the first-year students. They're in charge of hanging up posters, making house signs and leading events like the first-year seminars and game nights, Puckett said.
Puckett said the orientation leaders have had loud music on, trying to make it fun, energetic and easy for the people moving in.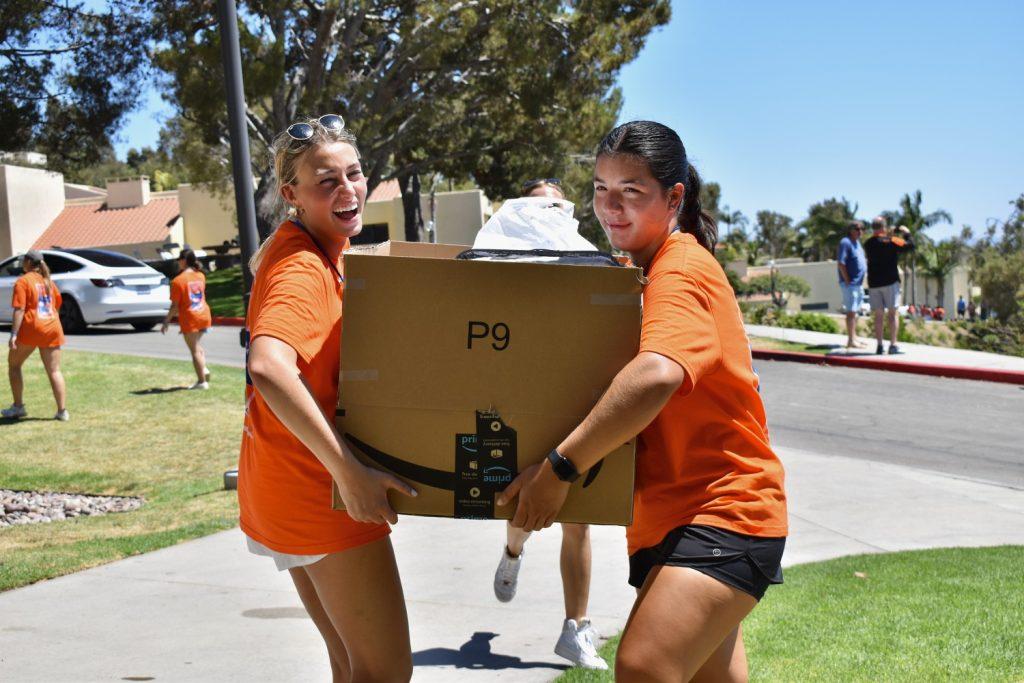 Carolyn Jibilian, mother of first-year Haig Jibilian, is on the same page regarding the energy of this NSO.
"Overall, everyone's been super friendly," Carolyn Jibilian said. "Really high energy. You could tell everybody's happy to be here."
Alisa Chanpong-Amateau, mother of Lily Amateau, had similar feelings about her daughter moving into college.
"We are so happy for her," Chanpong-Amateau said. "We feel so fortunate that she was able to come here, and we just thank God."
For some, Pepperdine has been a school that has always been on their list of choices, while for others, like first-year Andie Aviv it was a last minute decision.
Aviv said, at first, her parents were planning to only allow her to go to universities on the East Coast.
"After a lot of convincing, I was finally like, 'I belong here,'" Aviv said. "'Why send me somewhere where I'm not going to be comfortable?' I love it here."
Pepperdine did not initially catch her eye when she was looking into schools on the West Coast because she is Jewish, Aviv said.
"Then, I looked more into it, and I was like, 'Religion is such a diverse idea now, and it's not one way or the highway; so many different cultures and beliefs are now accepted,'" Aviv said. "So, I wasn't going to let that define [my decision]."
The beginning of NSO has been exciting for Puckett, and she is enthusiastic for the next upcoming days, she said.
"It's fun watching them [the first-years] drive by because they're all smiley and so excited," Puckett said. "I remember when I was moving in, I was so nervous, but seeing how smiley and excited they are — like they're just so happy to be here, and it makes it so much easier moving them in and talking with them."
Aviv said she is most excited about the small class sizes and looks forward to interacting with her professors.
"I'm most excited to have a new beginning and go into a new campus with new people and just to experience life in a different view," Amateau said.
_________________________________
Follow the Graphic on Twitter: @PeppGraphic
Contact Anežka Lišková via Instagram @anezka.liskova or email: anezka.liskova@pepperdine.edu