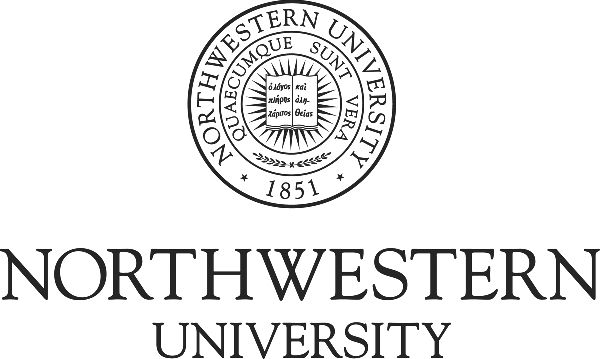 Photo Courtesy of Northwestern University
The Chicago district of the National Labor Relations Board ruled on March 26 that the players of Northwestern University's football team qualify as employees of the university and can unionize. This is based on the players' time commitment to their sport and the fact that their scholarships were tied directly to their performance on the field, as stated by NLRB regional director Peter Sung Ohr, reported by ESPN.
The ruling is substantial for many reasons, as its far-reaching implications could mean the complete overhaul of the business of collegiate sports. As it stands, the future ramifications of this decision are in limbo, as the eventual outcomes vary tremendously. At its core, the ruling may be the first step toward college athletes gaining monetary rewards for their services. It's a topic that has been widely discussed for years now, and is continuously brought up every time a player is penalized for accepting hand-outs from a recruiter or outside party.
If Northwestern University's football team does decide to unionize and be recognized as employees of the university, a number of issues previously swept under the NCAA's rug will see the light of day. How much should the players be paid? Are practice time and travel costs factored in salary or hourly wages? What fees would the athletes have to pay their union? What about healthcare costs? What changes to the structure of their sports businesses will colleges have to make to deal with OSHA regulations? How will athlete insurances change? What compensation will athletes receive for being featured in promotional materials? And should these athletes still receive a full scholarship to play their sport?
What's likely to happen is that Northwestern University and possibly the NCAA will convene and take legal action against the NLRB ruling, looking to maintain their current position within the legal framework to which they're accustomed. And the NCAA has a far greater cache of resources with which to fund a legal battle when compared to the members of the Northwestern football team and the local labor union supporting their cause. The NCAA might be a bit behind in covering themselves legally, but will undoubtedly look to keep the current system in play, one that has been extremely lucrative for them financially.
And the question remains as to whether or not college athletes deserve fiscal compensation for their services. They are given full or significantly reduced tuitions to pursue an education and the opportunity to participate in a competitive sports league that just might prepare them for the professional level. But is that enough for the constant demands placed upon them?
It will be interesting to see how things play out as Northwestern University prepares to appeal the decision to the full NLRB board. The eventual conclusion to the case, and whether or not it becomes a national ordeal or not, will begin to shed new insight on the definition of the terms "student athlete" and "employee."
Sophomore Chris Hostetler of the men's cross country team shared his opinion on the potential unionization of collegiate athletics. Hostetler is the 2013-2014 recipient of the Wave of the Year Award, an honor bestowed on a student athlete who demonstrates the most school spirit and dedication within the athletic study body.
Q: What are your thoughts on the decision by the NLRB to allow Northwestern University's football team to be considered employees of the university?
A: It's a benefit to Northwestern's football program, giving employee status to people who are bringing in revenue to the school. This status brings protection and benefits to the players of this program, with the intention of working towards protecting all revenue-bringing sports for universities across the country. This program plan balances the playing field with the negotiations of players and the school that is benefiting from the revenue of these sports.
Q: What are your thoughts on your current status as an athlete and the demands asked of you in relation to the benefits gained?
A: Being a student athlete is a very demanding occupation, there is no easier way to put it. It demands upwards of 30 hours of work a week, with little to no compensation in comparison to the time spent in your sport. This can be rivaled with the fact that it is voluntary and any athlete can quit at any time, yet as athletes we choose to stay because we love our sports and competing with our teammates.
Q: Do you think college athletes deserve to be compensated (other than with scholarships) for their efforts? Why?
A: I believe that athletes should be compensated up to [the amount of effort they] put into their sport. However, there is a differential in funding of sports programs. For example, Alabama and Pepperdine highlights a huge differentiation of what is actually offered and provided to student athletes.
Q: Do you think the current state of the college sports business is justified, or do you see need for improvement — and if so, what kinds of improvement?
A: Inequality is everywhere in the world, and fixing problems like this will only lead to people cheating the system and offering more to try and gain an edge in college sports, since it is a multi-billion dollar industry. Currently, the NCAA has a tough time enforcing the rules that it has set to limit these "extra" benefits that colleges offer to players to differentiate their programs. The Reggie Bush scandal wasn't discovered until Bush was in the pros for several years, and the NCAA had no jurisdiction over him.
Q: Any additional thoughts?
A: Moving forward to create a more favorable environment for athletes is not going to be solved over night, and no matter what, it will take a lot of work and a lot of time. This union is a step in the right direction, but I don't believe it's going to solve a lot of the problems athletes face on a regular basis, just create more of them.
_____________________________________________________________________________
Follow Chirag Patel on Twitter: @cbpatel86