Photos courtesy of Mild Orange
New Zealand indie band Mild Orange's debut album "Foreplay" invites listeners to "melt with us" through their "melting melodies." The band formed in 2017 at The University of Otago in Dunedin, New Zealand, and released "Foreplay" in April 2018. The band consists of childhood friends, frontman Josh Mehrtens and lead guitarist Josh Reid, with bassist Tom Kelk and drummer Jack Ferguson.
"I call it melting melodies," Mehrtens said when describing the band's sound. "It's going off the color, so it's an energy and a vibrance derived by a lust for smooth sounds."
The "energy and vibrancy" Mehrtens described are evident in the band's debut album. The album name came from the sexual act, according to Mehrtens.
"Because it's our debut [album] it's, 'We're making love, but we're just getting started,'" Mehrtens said. "It's music made with love, and it does feel a bit sexy at times."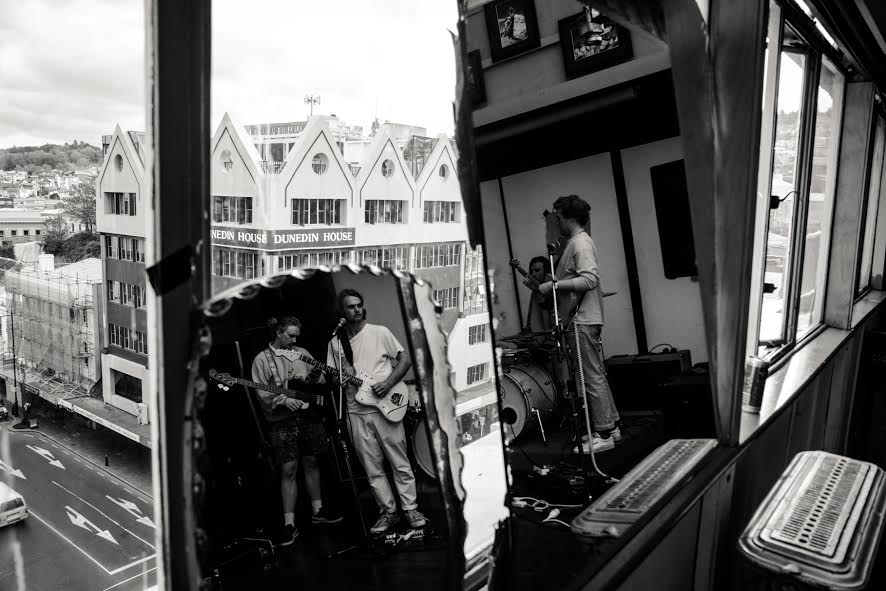 "Foreplay" was the result of the band spending an entire week in a windowless recording studio in November 2017 after recording their first track "Stranger" in September. Mehrtens recorded and produced the album, which took six months to mix until it was complete.
"It probably came out a bit shoddy, but no one has called me out yet, so I'm quite happy," Mehrtens said.
Before creating an album, Mehrtens said he came up with the band's name after one of his brother's songs. His brother is musician Sam Mehrtens, who goes by the alias Sam Waves. He said the name had a "nice vibe" and the band agreed.
"To us, it's an energy and vibrancy, and it's just what we want to achieve; it's basically in the name," Mehrtens said. "The color orange has a lot of good connotations with it. As we were researching the name, what orange means, it was enthusiasm and optimism. With the mild part, it just felt right to us."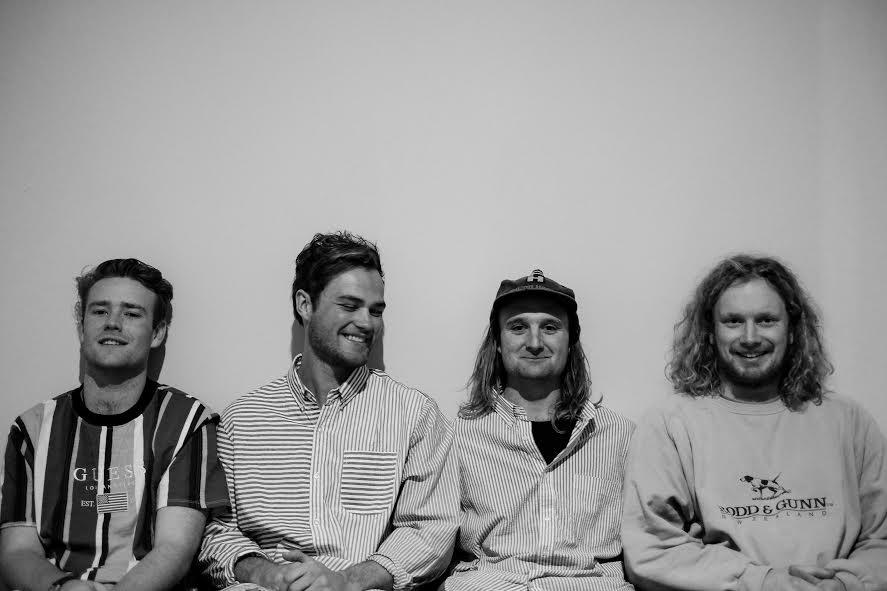 Mehrtens said the mild vibe of the melodies come from New Zealand's environment.
"It's quite laid back here, and it's also quite cold, especially in Dunedin," Mehrtens said. "That forced us to be inside because it's quite cold. New Zealand is a really nice environment, so when we do go outside, that inspires us. [The song] 'Down by the River' was inspired by being outside and in nature."
The band consists of New Zealand natives, but Mehrtens said they are all from all over the country. Mehrtens and Reid were childhood friends before his family moved, and the two were unknowingly reunited at college when they accidentally lived in the same apartment.
"One of the guys sort of knew Josh [Reid] and asked him to come and live with us last minute," Mehrtens said. "We all moved into this house and we got to talking … We were just jamming, and we started writing music together. He told his mom about it and she's like, 'Oh wait, hold on,' and sent us back a photo of me and him when we were two in kindergarten. We had no idea that we knew each other. It's just really weird."
The band formed at the University of Otago, but Mehrtens said none of the band members study music. Mehrtens is in his third year and finds it inspiring to be a student.
"I like being at university while being a musician," Mehrtens said. "I feel like it's a good stimulation and not just music all the time. Being at the library, it will inspire me in a way that impacts the music. Through university, you get to meet lots of cool people, and it's a cool music scene here."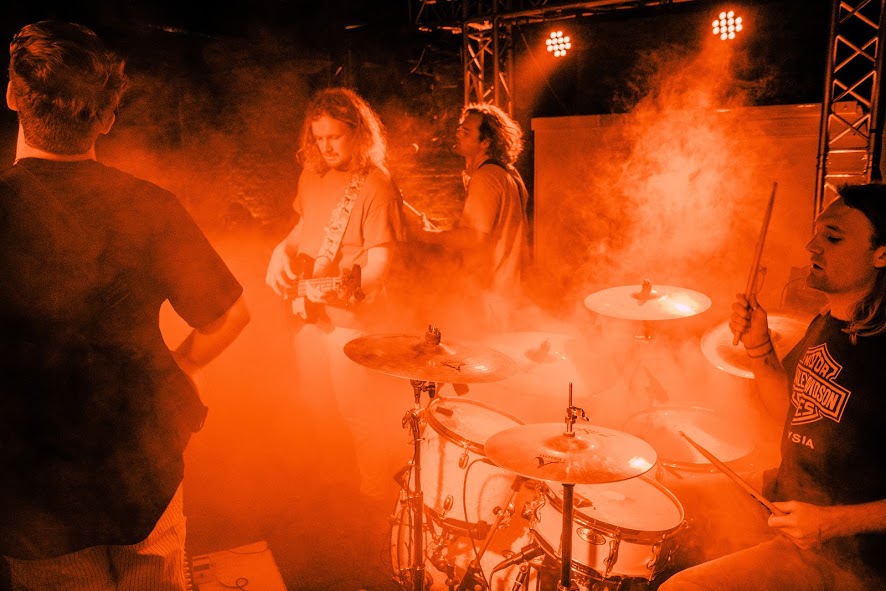 Mehrtens said he finds it difficult to balance music and school, which is what inspired him to write the song "Losing Time," his favorite song on the album.
"I wrote it at a time when I really just needed that song, and that song comes back to me a lot," Mehrtens said. "It's all about finding balance between work and play. A lot of the time I struggle to find that balance with university and doing the whole music thing. Sometimes the whole music thing can turn into work instead of being play. It serves as a reminder for me to be conscious of balance."
Despite struggling to balance being a student and a musician, the band has done well for itself since "Foreplay" was released in April 2018. Their song "Some Feeling" has over 3 million views on Alona Chemerys' music channel on YouTube, and they have over 50,000 monthly listeners on Spotify. Mehrtens said he credits YouTube for spreading Mild Orange's music.
"'Some Feeling' has more streams [on YouTube] than the whole album on Spotify," Mehrtens said. "I like YouTube as a platform for music to be on because it's for people to form ideas and give feedback talk about the song directly in the comment section, whereas on Spotify and things you can't do that. I think it's cool for people to be engaging with the music and with each other."
Fred Petch runs the music channel Multiplicity on YouTube and is one of the channels sharing Mild Orange's songs. Petch said he heard of Mild Orange through Alona Chemerys' channel in May and decided to upload three of their songs on his channel.
"I basically go through lots of different channels and pick some songs that look good [to upload]," Petch said. "'Some Feeling' was the first one I heard and then I found the album and loved the whole thing. Some music you know if you're good like it. They're one of those artists that you know straight away if you like it, within 20 to 30 seconds. [Mild Orange] is very well constructed and catchy, but not sickening catchy like most the pop music out there. Josh [Mehrtens] just has such a lovely voice that you don't get sick of it."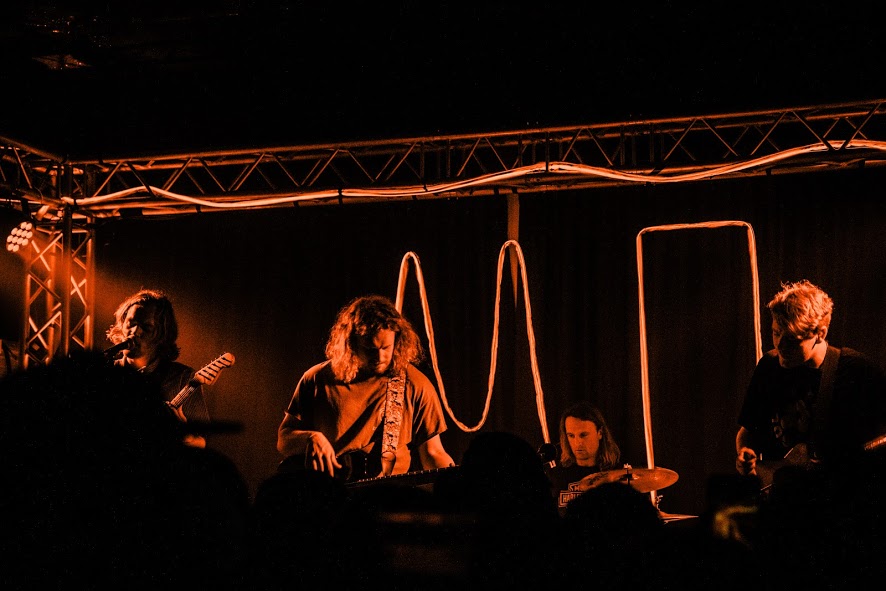 Mehrtens said the band is still small but offered advice to Pepperdine students in bands.
"I just say keep on grooving," Mehrtens said. "Do your thing. Keep following your passion and naturally things will develop. I feel like I'm not in the position to give people advice, but just keep on grooving, honestly, and you'll find your rhythm through doing that."
Follow Mild Orange on Spotify, YouTube and Instagram.
Editor's note: Caroline Edwards knows Fred Petch personally.
_______________
Follow the Pepperdine Graphic on Twitter: @PeppGraphic