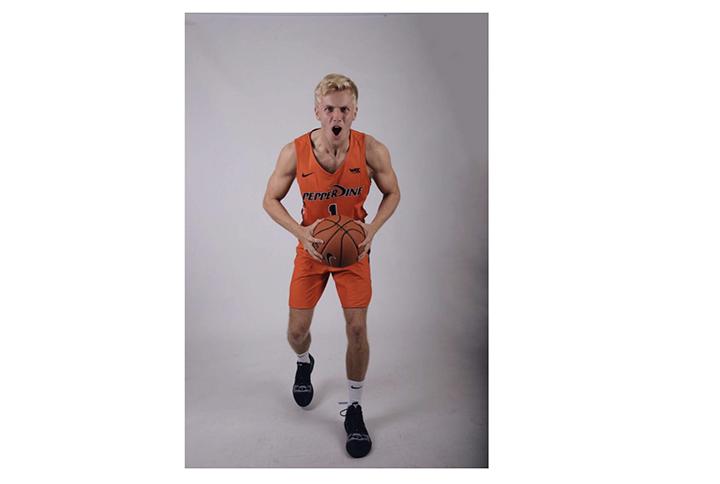 Senior Robbie Skead poses for his first (and last) Pepperdine Basketball Media Day. Photo courtesy of Robbie Skead

He's the senior class president. Former Lausanne abroad student. Alpha Tau Omega executive board member. Participant in every intramural sport.
Robbie Skead is well known and fully engaged on Pepperdine's campus.
But Division I basketball player on a postseason hopeful team? Even Skead said he didn't see himself in this position a year ago.
"I actually started practicing baseball with one of my friends," Skead said. "I was thinking that would be a more realistic shot. Over the summer, [we were] training [for baseball]."
Considering Skead spent his junior year hitting in batting cages with the plan to walk on to Pepperdine's baseball team, his role on the basketball team is even more unlikely.
He spent his freshman year getting to know the Pepperdine Basketball coaching staff as a practice player for the women's team, only to see the men's head coach, Marty Wilson, get fired in February 2018 while Skead was studying in Switzerland.
"[I thought] all that work freshman year was for nothing," Skead said.
Though he still played basketball in Firestone Fieldhouse in 2018–2019 to stay sharp, Skead said he thought that baseball might be a better opportunity to continue his athletic career because the basketball roster was full.
"I still practiced a lot," Skead said. "I knew that if I didn't give it a shot, I would always regret it."
While hitting in the cages, he met Ethan Suh, a freshman who had a similar idea.
"We both had the mindset that we were going to try to walk on to the baseball team," Suh, now a sophomore, said. "Last year, I would hit with [Skead] every day."
Suh and Skead discovered that they lived in the same area of suburban northern New Jersey, so they became friends quickly and spent the spring and summer of 2019, in Suh's words, "grinding."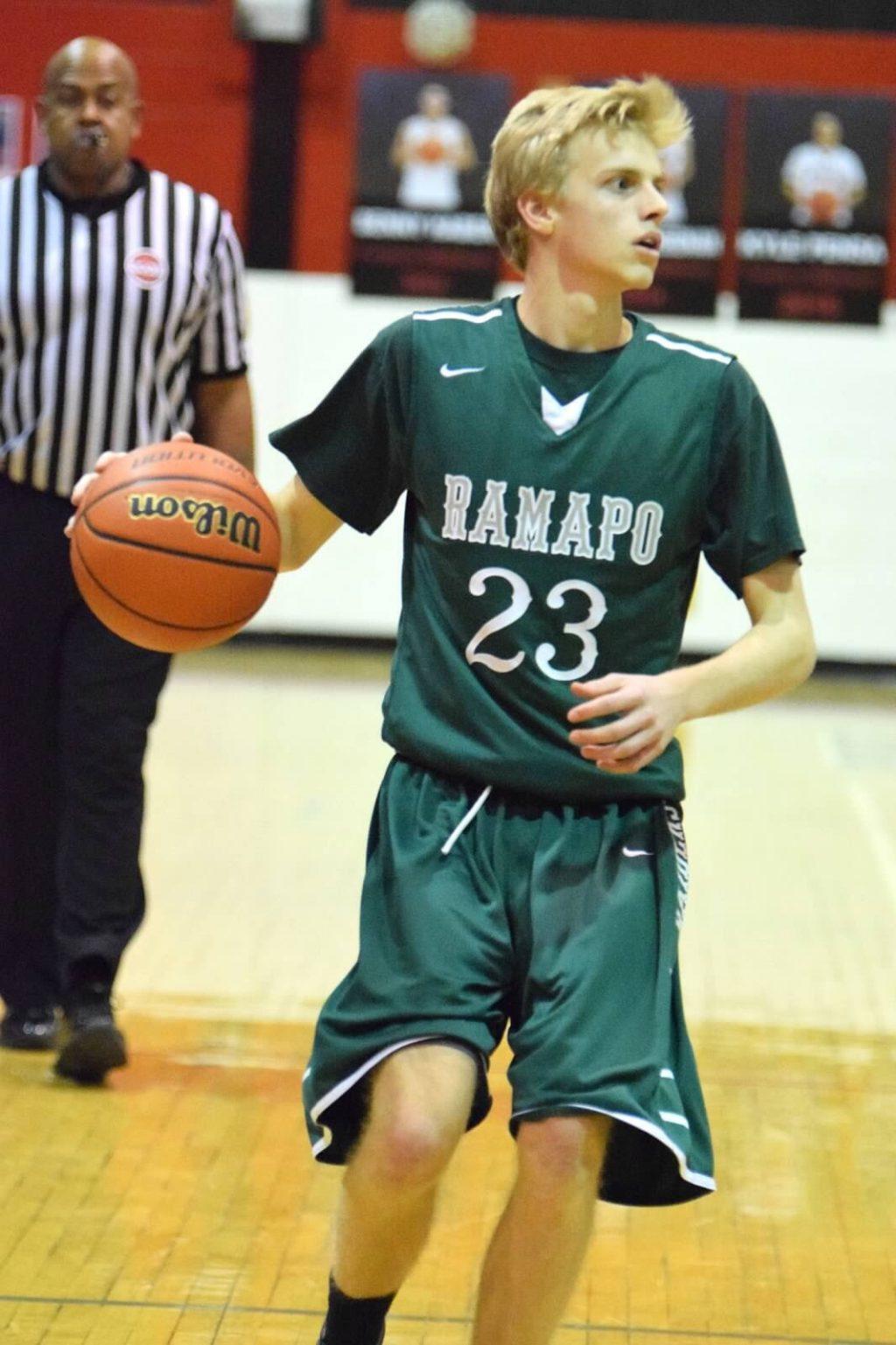 Skead, a native of Wyckoff, New Jersey, near where his father managed a basketball league, comes from a family with athletic pedigree. He said he still felt passion for sports, despite not playing a competitive game in years.
"I worked a finance job over the summer, which was nice, but I also thought that … athletics is so much more fun," Skead said.
Though baseball was the logical choice, his first love remained in the back of his mind.
"I could always tell that basketball was on [Skead's] mind," Suh said. "He would talk to me about walking on to the basketball team too."
As the 2019 school year neared, Skead's three-years-in-the-making idea came to fruition.
Through Connor Griffin, a graduate manager and friend of Skead's, he met second-year Pepperdine Men's Basketball Head Coach Lorenzo Romar. Romar spoke to Skead and came to a quick conclusion.
"[He's] going to be highly successful in life and he's a good basketball player," Romar said.
On the same day, Suh attended a Pepperdine baseball camp for his first chance to play in front of the coaches, Skead laced up his Kyries for his first basketball practice.
After a few practices, Skead impressed Romar and earned his roster spot. The senior by academic credits became a freshman by NCAA eligibility.
"There is zero sense of entitlement," Romar said. "So many kids have a sense of entitlement, even kids that walk on. [Skead] doesn't, not at all. He's here to try to make everyone better, try to help serve and just try to lift this program in any way he sees fit."
Meanwhile, Suh attended the baseball camp and then a two-week practice period. Finally, Head Coach Rick Hirtensteiner informed Suh that he had made the team as a walk-on infielder.
Both Suh and Skead said earning playing time on their respective teams is not their immediate priority.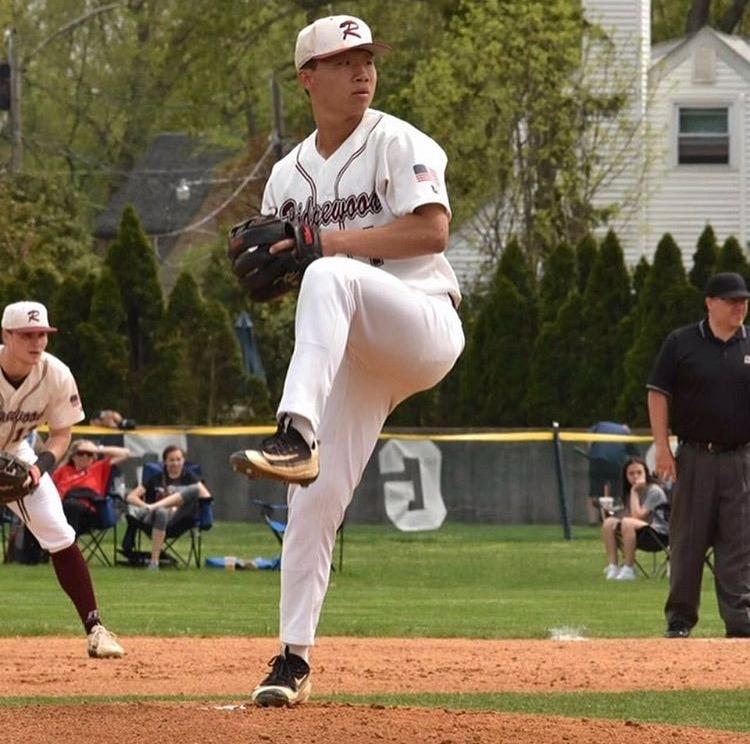 "I'm happy he made the basketball team because I know one thing for sure: if he's not going to produce as well as he wants performance-wise, he's definitely going to make a difference in the team chemistry," Suh said. "He brings everyone together."
Through 25 games in the Men's Basketball season, Skead has yet to see the court.
The season for Suh and Pepperdine Baseball begins Friday in Phoenix, Arizona, when they take on San Diego in the Angels College Classic.
Though the aspiration of making a team at Pepperdine was fulfilled, Skead had to make room in his busy schedule for the responsibilities of a Division I student-athlete.
A member of Pepperdine's Alpha Tau Omega (ATO) chapter since his freshman year, Skead gave up his executive board role in the fraternity because he could not attend every new member event.
"I was the risk management officer, but I stepped down from the role when I made the basketball team, just because it was a lot to juggle," Skead said.
Jax Burgess, a fellow member of Skead's pledge class in 2016 and now the president of ATO, said members of the fraternity, both young and old, still look up to Skead.
"He's always been the man — a positive guy to be around," Burgess said. "He's become a big-time leader. He knows that we need him in that way."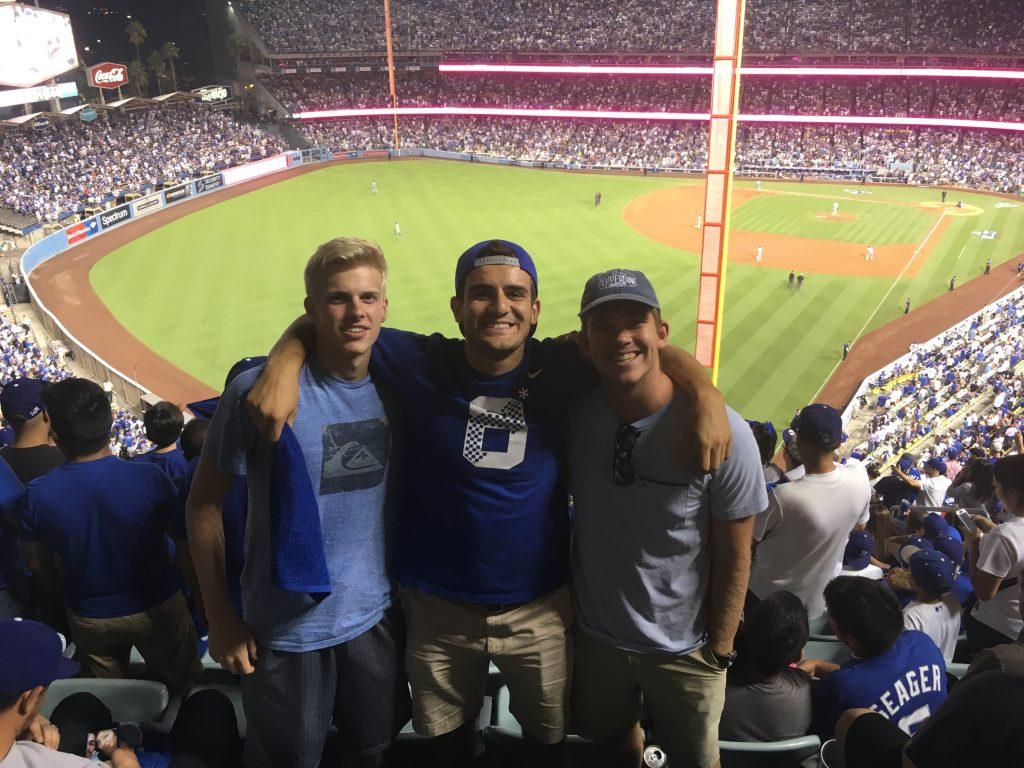 Skead continues to play intramural flag football at Pepperdine and in an adult softball league, in addition to attending at least two weekly meetings that are required commitments as an elected member of the Student Government Association.
Despite the scheduling difficulties, Burgess said he was not taken aback when he heard that Skead made the basketball team.
"It wasn't really a huge surprise for me because Robbie [Skead] is a guy who is super driven," Burgess said. "I know that's been a dream of his for a long time."
Now that he is on the team and dressed for a game for the first time since high school, Skead turned his attention toward the remainder of the Waves' season.
He said he is focusing on getting better and being there for his new teammates.
"Clicking with the guys has actually been pretty easy because I can click with the new guys because I'm also new," Skead said. "I can [also] click with the old guys because I'm also one of the older guys."
West Coast Conference coaches chose the Waves to finish fourth in the conference this season, and the Waves are in fifth place with five games to go.
The team takes on conference opponents San Diego and Gonzaga on Thursday and Saturday, respectively, at home.
As a walk-on senior, Skead acknowledged that his role on the court may continue to be limited.
"I was a role player [in high school]," Skead said. "I was the skinny kid who sat in the corner and shot threes. I'm still the skinny kid who shoots threes."
Skead has rediscovered his ability to dunk the ball, but he still needs to earn his place on the traveling team of 15 players.
"I worked on [dunking] last year because I lost the ability — because I hadn't been playing so much — but right now, the bounce is pretty good," Skead said.
As the team begins its highly anticipated 2019–2020 campaign and Skead starts his only season as a Division I student-athlete, he said he seeks to make a difference in any way possible.
Suh, the baseball walk-on, said he believes Skead will do just that.
"[Skead] is not any other walk-on," Suh said. "He's a hard worker. I really feel like he would make a difference on any team."
__________________________________________
Follow The Graphic on Twitter @PeppGraphic

Contact Karl Winter: karl.winter@pepperdine.edu