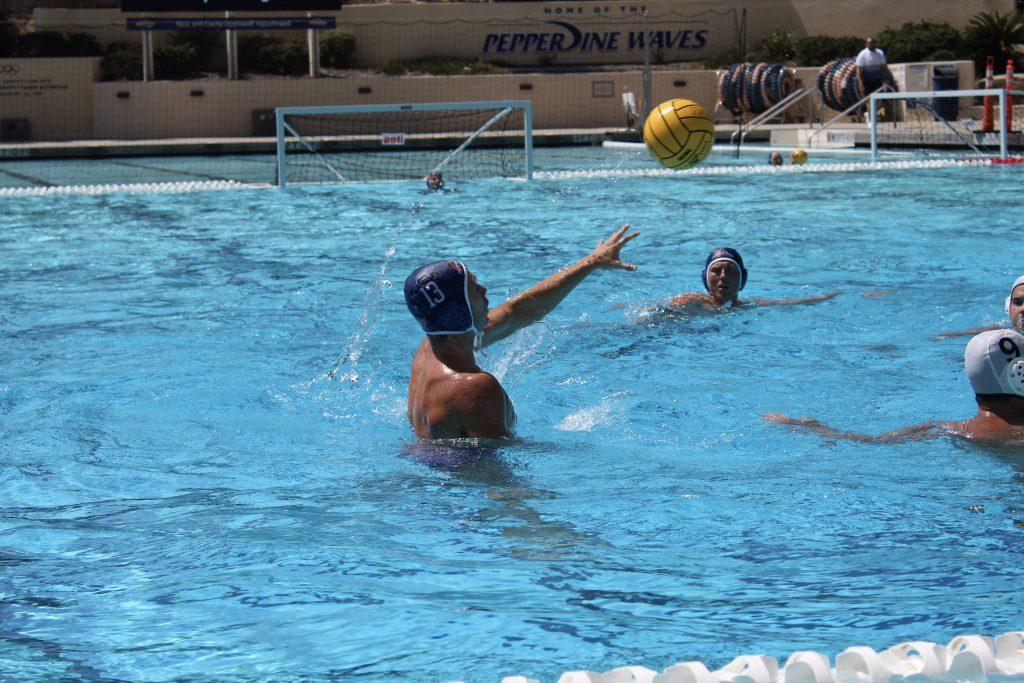 No. 4 Men's Water Polo beat Westcliff 27-10 Thursday, Sept. 14 at Raleigh Runnels Memorial Pool. With this win, the Waves improve to 6-1 on the season and complete game one of the double-header.
Securing the first home win of the season put the Waves back in the win column after a hard fought, double overtime loss, against No. 1 Cal Berkeley on Sept. 10.
"It was kinda sloppy on our side," Head Coach Terry Schroeder said. "But it's a W and a first one at home so feeling good."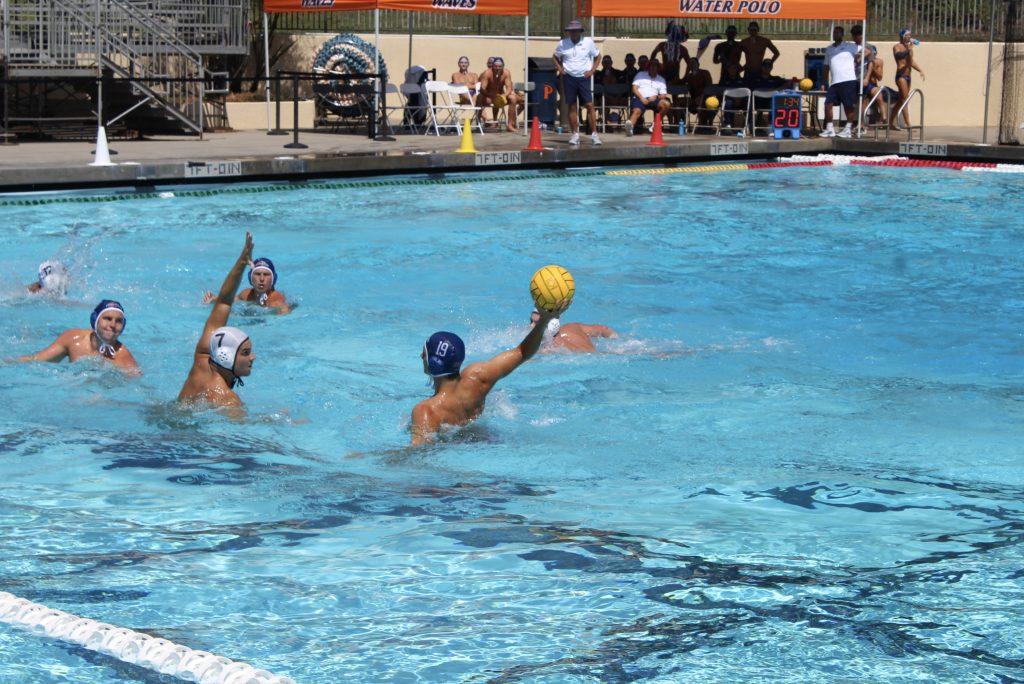 The Waves looked to attack early taking quick shots, while driving the ball whenever they had a chance. The Waves took 49 shots on goal to Westcliffs' 24 shots on goal.
"For all our guys we teach them, if it's your shot, it's your shot, and you are going to take it." Schroeder said.
Sophomore attacker Conor Brough led the team with five goals and four assists making it his first hat-trick of the season. Sophomore attacker Adam Csapo and Junior attacker Dane Howell each had three goals, while accumulating two assists and one assist respectively.
Sophomore goalie Zack Cwiertnia played 24 minutes of the game, saving six shots on eight goal attempts, while graduate student goalie Antonio Knez played eight minutes, saving two shots on his only two goal attempts.
Pepperdine was 2-0 against Westcliff coming into this game and improved to a flawless 3-0 record against them. The teams last played each other Sept. 15, 2022, where the Waves had a similar score of 23-7.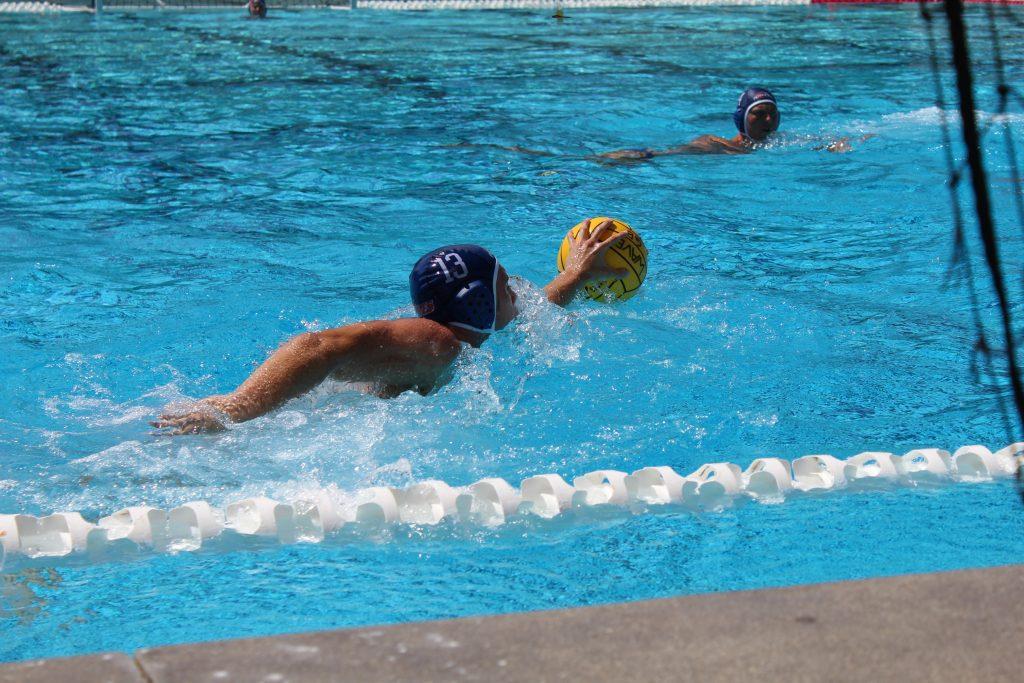 Graduate student driver Ryan Brosnan began the scoring for the Waves with a goal within the first 30-seconds of the game, and from there, the floodgates opened.
The Waves had seven stretches of uninterrupted goals scored, one stretch going as high as seven straight Waves goals, while preventing Westcliff from securing back-to-back goals over the entire game.
"They didn't have as good of a center, so we didn't really have to drop back as much," freshman center Chase Wilson said. "It was more about the counter-attack and just 'Go, go, go, go' because the center can't get back on defense and we have a five on six."
The Waves haven't allowed a team to score more than 11 points in a game but have averaged around 17 goals per game so far this season. This game against Westcliff was their highest, and their lowest game point average was nine against No. 1 Cal Berkeley.
"We're just preparing for every single game the same way," Csapo said. "We have a good game plan with a good defense this year, and that's just what we are trying to keep up in each game."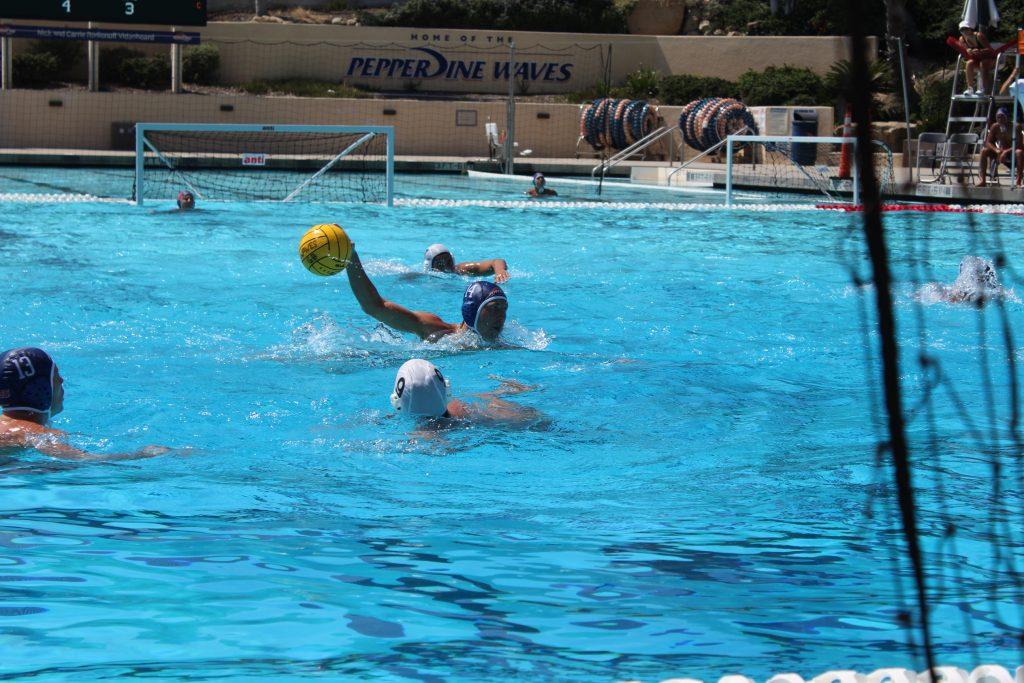 Defense has been the cream of the crop for the Waves, and Csapo said he credits the surge on offense to his defense around him.
"Building off of defense like that makes playing offense way easier," Csapo said. "It's a lot on them, and without them, we would be totally different."
The Waves completed the double-header with a 13-8 win against No. 11 UC Santa Barbara.
The Waves will host Cal Maritime on Sept. 17 at noon at Raleigh Runnels Memorial Pool.
___________________
Follow the Graphic on Twitter @PeppGraphic
Contact Justin Rodriguez via email: justin.rodriguez@pepperdine.edu