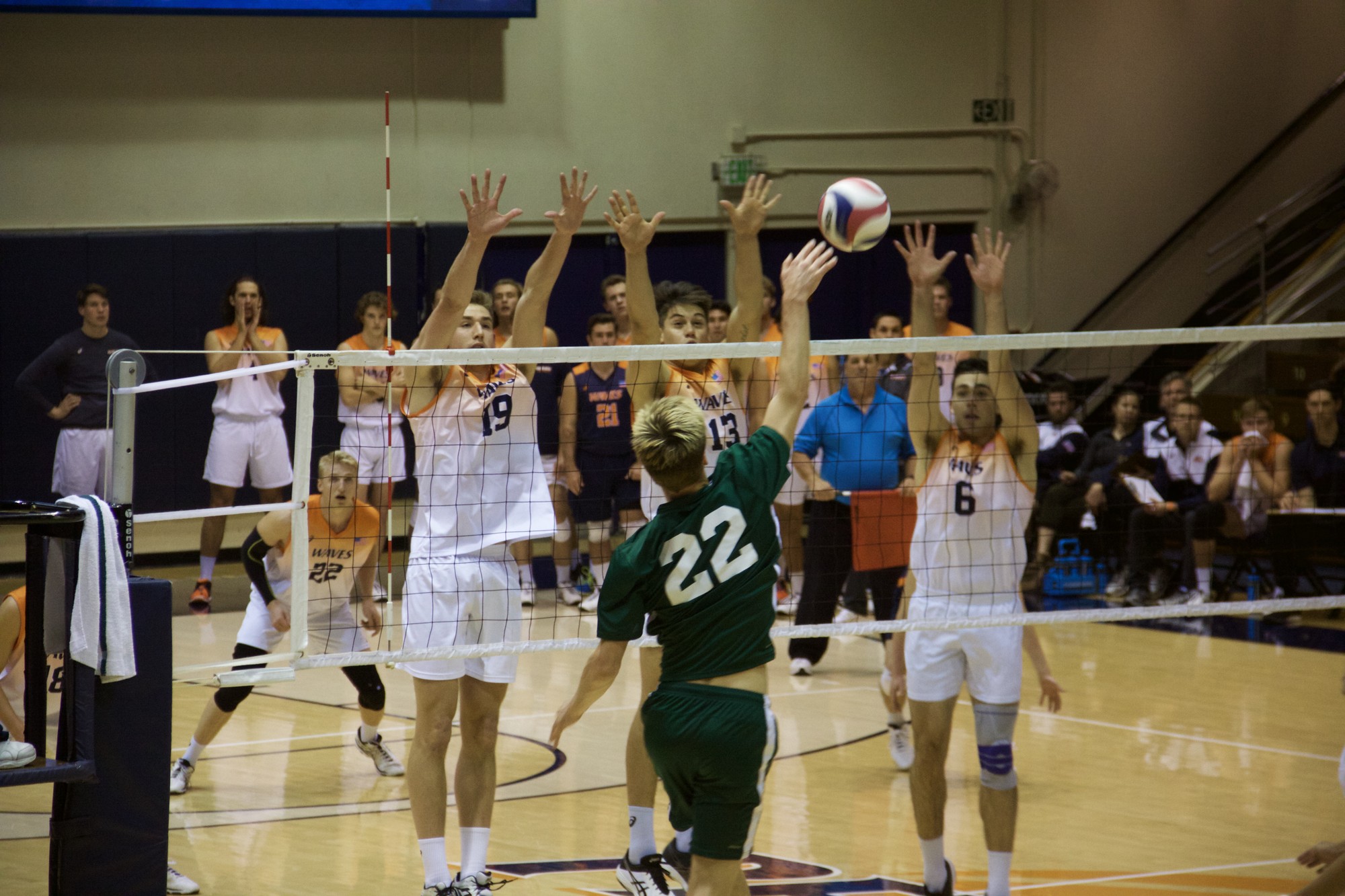 Photos by Arthur Puu
No. 7 Pepperdine Men's Volleyball took care of business with three games in four days, defeating No. 14 Concordia-Irvine 3-0 on Thursday, March 15, No. 13 Grand Canyon 3-0 on Saturday, March 17 and closed the weekend off with a huge 3-1 upset over No. 3 Hawaii on Sunday, March 18.
Pepperdine took eight consecutive set victories, sweeping the first two games and taking the first two sets against the Warriors on Sunday. With the three-game win streak, the Waves are now 13-6 overall and 7-3 at home.
"We just have to keep playing our game, but most importantly defend home court," redshirt freshman setter Robert Mullahey said. "With the end of the regular season coming up, we just have to be ready to face the challenges and take things point by point."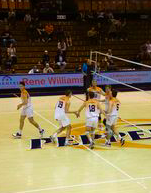 In the first game against Concordia-Irvine on Thursday, the Waves offense was rolling, sweeping the Eagles in three straight sets.
Redshirt junior outside hitter David Wieczorek led the Waves with 12 kills and a career-high six service aces; whereas junior middle blocker Max Chamberlain added seven blocks.
"We just had to get out in front early and keep that momentum rolling," Wieczorek said. "We executed on the opportunities we got and it helped us to get the upper hand."
The Waves' offense began the match on fire, jumping out to an early 8-2 lead off a kill by Wieczorek. The Eagles cut the lead to three, 10-7, but the Pepperdine's offense continued to roll, extending the lead to double digits, 21-11 before taking set one, 25-15.
Pepperdine's defense came out in the second with huge plays, including a monster block by Wexter and senior outside hitter Alex Harthaller to go up 6-2. The Waves took a 7-2 run to stretch the lead 14-6 before capping the set with a 5-1 run off a block by Wieczorek and Chamberlain to take set two, 25-16 to go up 2-0.
The Waves took first blood, jumping out to a 7-3 lead off a kill by senior outside hitter Colby Harriman in the third set. The Eagles stormed back to even the score at 10 and battled the Waves late, but Pepperdine responded with a 6-2 run to clinch the sweep with a 25-23 set victory.
Mullahey orchestrated the offense with 30 assists and Harthaller added nine kills and five blocks.
Set-by-set Scoring (vs. No. 14 Concordia-Irvine):
Set 1: 25-15 (PEPP 1-0)
Set 2: 25-16 (PEPP 2-0)
Set 3: 25-23 (PEPP 3-0)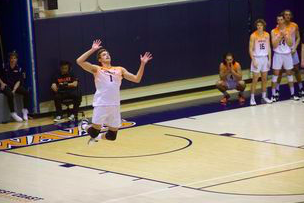 In the second match against GCU, the Waves offense continued to stay hot behind Wieczorek, Harthaller and Harriman, who all posted double-figure kills in a 3-0 sweep.
Wieczorek had 15 kills on the evening to lead the Waves while Harriman and Harthaller had 13 and 12, respectively.
Pepperdine came out white-hot, putting together a 16-9 lead in the first set. Grand Canyon came within four, but the Waves finished the set on a 5-2 run to secure set one, 25-18. The Waves and Antelopes fought in a close battle for much of the second set, but Wieczorek caught fire late to lead a 9-3 run that gave Pepperdine a 25-19 set two victory to go up 2-0.
In the third set, Grand Canyon and Pepperdine traded the lead early, 10-10, but Wieczorek again got hot to give the Waves a 20-14 lead. A balanced effort on both sides of the ball clinched the sweep for the Waves with a 25-20 set victory.
Mullahey again orchestrated the offense with 33 assists on the night and Wexter added four blocks.
Set-by-set Scoring (vs. No. 13 Grand Canyon):
Set 1: 25-18 (PEPP 1-0)

Set 2: 25-19 (PEPP 2-0)
Set 3: 25-20 (PEPP 3-0)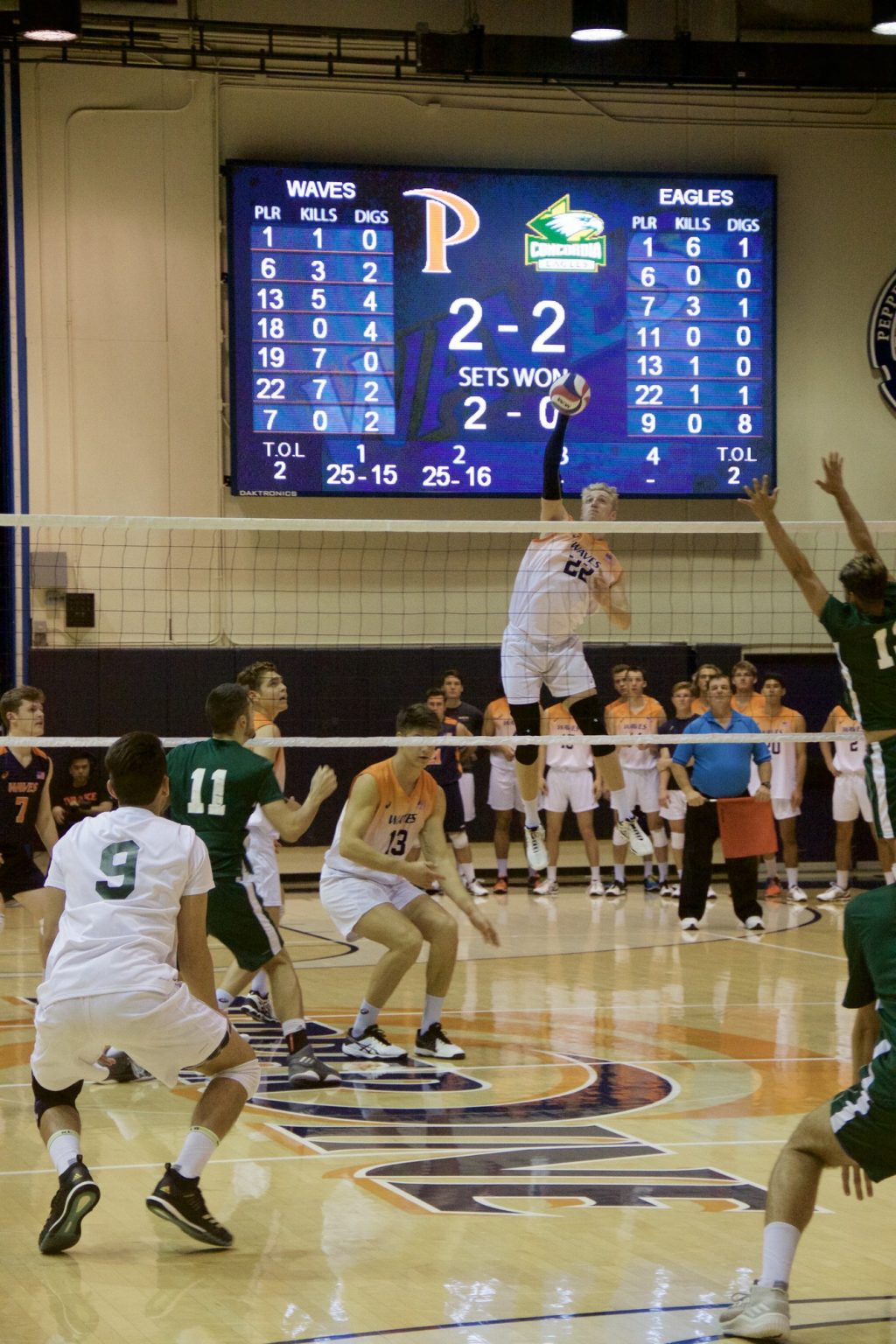 Pepperdine faced their toughest challenge of the weekend against No. 3 Hawaii on Sunday night, but the Waves defended home court in a 3-1 upset win.
Wieczorek's season-high 22 kills and Harthaller's first career double-double with 14 kills and 11 digs fueled the Waves to the victory.
"Our team did everything very well," Harthaller said. "Whether it be contesting the opposition at the net to setting each other up for the right play, it was a total team effort."
The Waves got the upper hand early, jumping out to a 10-8 lead in the first set, before taking a huge 7-2 run to go up 20-13. Hawaii rallied to force extras, but Harriman and Wieczorek came up with clutch kills to give Pepperdine set one, 27-25.
Wieczorek stayed hot on offense, keying a 4-0 personal run to give Pepperdine a 16-11 lead in the second. Harriman and Chamberlain put together a string of kills late to lead the Waves to a 25-19 set two victory to go up 2-0.
Both teams fought in a close one to begin the third set, but Hawaii took a slim 20-17 lead down the stretch. The Waves kept the score close, but the Warriors was able to hold off the home team, 25-22 to cut it to 2-1.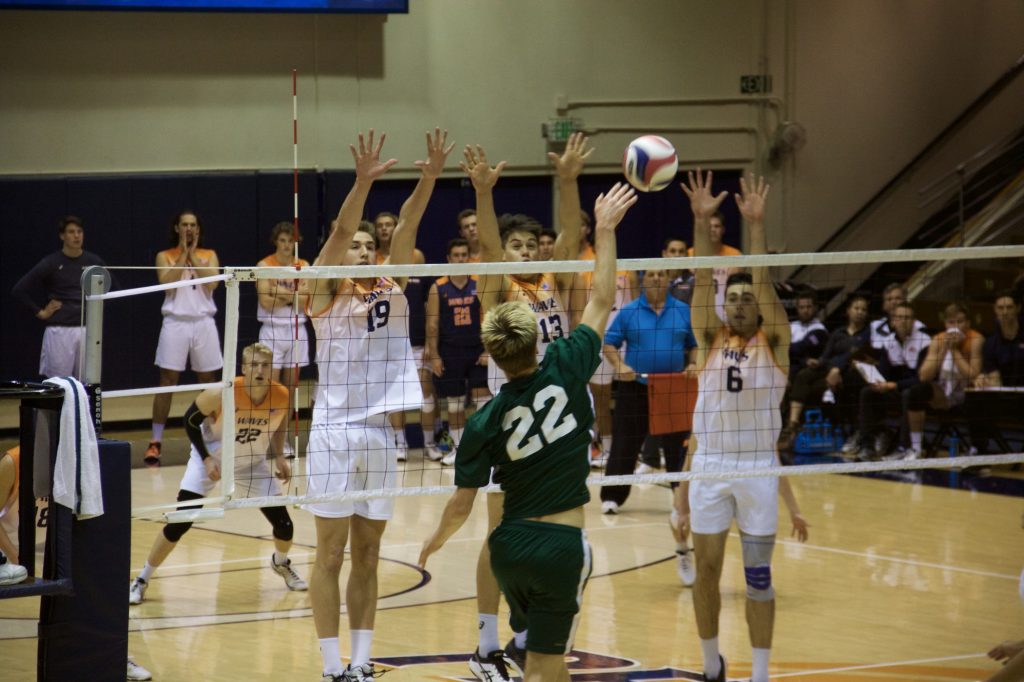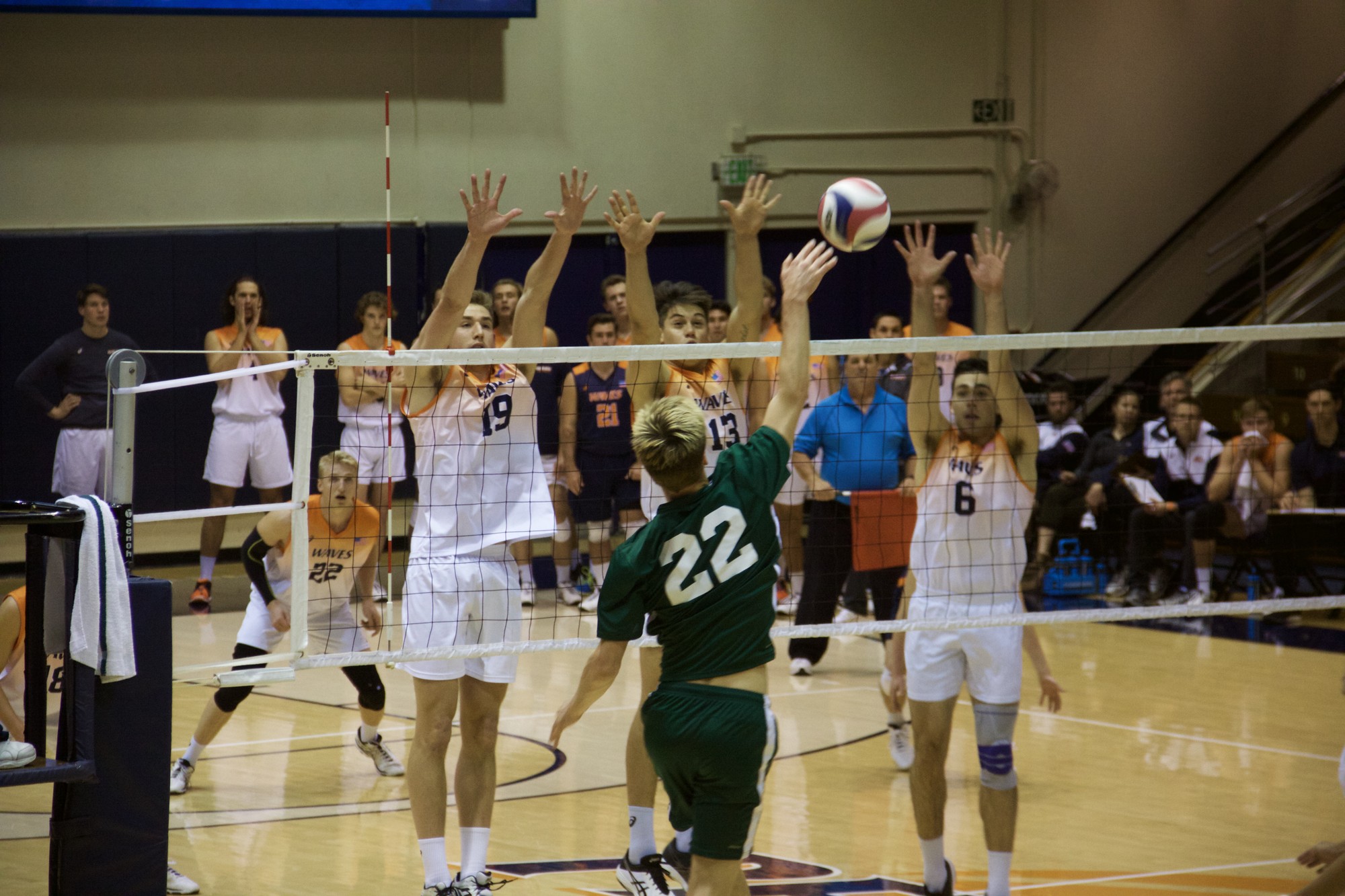 The Rainbow Warriors took an early 7-4 lead in the fourth, but Chamberlain came alive to key an 11-3 run to give Pepperdine a double digit lead. The Warriors trimmed the lead to four, but Wieczorek came up big in the clutch to give Pepperdine a 25-20 victory to win the match.
Mullahey had 49 assists and five digs and freshman libero Spencer Wickens had 8 digs off the bench.
"This was a tough test for us," Mullahey said. "However, we stuck to the game plan of being aggressive and keep attacking, played great defense and communicated well and those little things led to the win."
Set-by-set Scoring (vs. No. 3 Hawaii):
Set 1: 27-25 (PEPP 1-0)
Set 2: 25-19 (PEPP 2-0)
Set 3: 25-22 (PEPP 2-1)
Set 4: 25-20 (PEPP 3-1)
Quotables:
On season-high 22 kills: "Credit to Rob [Mullahey] for actively looking for me and giving great opportunities to help my team put points on the board," Wieczorek said. "Mullahey sets us all up for success, but our offense has looked really great with him setting."
On first career double-double: "I'm surprised it took so long," Harthaller said. "Whether it be kills, digs, blocks or assists, I'll do anything the team needs me to do for us to get the win."
On the three games in four days: "This was definitely one of our tougher tests of the season, but it's all about taking care of ourselves and preparing for the next match," Mullahey said. "Although we battled some fatigue, coach really helped us stay focus on fighting and staying hungry, especially with us at home."
On the upcoming week-long break: "Couldn't have come any sooner," Harriman said. "However, we still have work to do against USC [BYU and Stanford] in the coming weeks, so we just have to get ourselves ready to finish the season off strong.
Up Next:
Pepperdine will get a much-needed week-long rest before traveling to USC in the final road game of the regular season on Thursday, March 29 at 7 p.m.
______________________
Follow Arthur Puu on Twitter: @arthurpuu