Photos courtesy of Pepperdine Athletics
Within the West Region, the Waves are now ranked No. 13, according to USTFCCCA Polls and Rankings.
The Pepperdine Men's Cross Country team gained a significant amount of attention from their last meet, the Capital Cross Challenge in Sacramento, CA. Among all the Division I teams competing, the Waves finished first.
Nick Heath leads the Men's Cross Country team as the only senior this season. Heath has come a long way since his start in cross country in high school. He finished in 27th place in the Capital Cross Challenge.
"I was really happy to see our cross country team get ranked by USTFCCCA for the first time. Our performance over the first few races this season earned us rank 13 in the West Region for NCAA Division I," Heath wrote in an email. "I expect us to move up a few more spots as the season progresses."
Sophomore Preston Gomer placed 45th at the Capital Cross Challenge.
"As a team, our goal is to finish top five at conference," Gomer wrote in an email. "A highlight has been our last meet in Sacramento, where we were the top D1 finishing team. We talked about the possibility, and even told ourselves we could do it the night before, but to see it actually come through was just awesome."
Head Coach Robert Radnoti is with the Waves for his 13th season. He is the head coach for both the men's and women's cross country teams, as well as the track and field teams.
"Our pre-season goal was to see if we could be competitive with a few teams that we have not beaten in a few years: Santa Clara, St Mary's, and even LMU," Radnoti wrote in an email. "We have beaten them now and have set our goals higher in the WCC standings and at the NCAA level (where we are facing the 3 schools listed above)."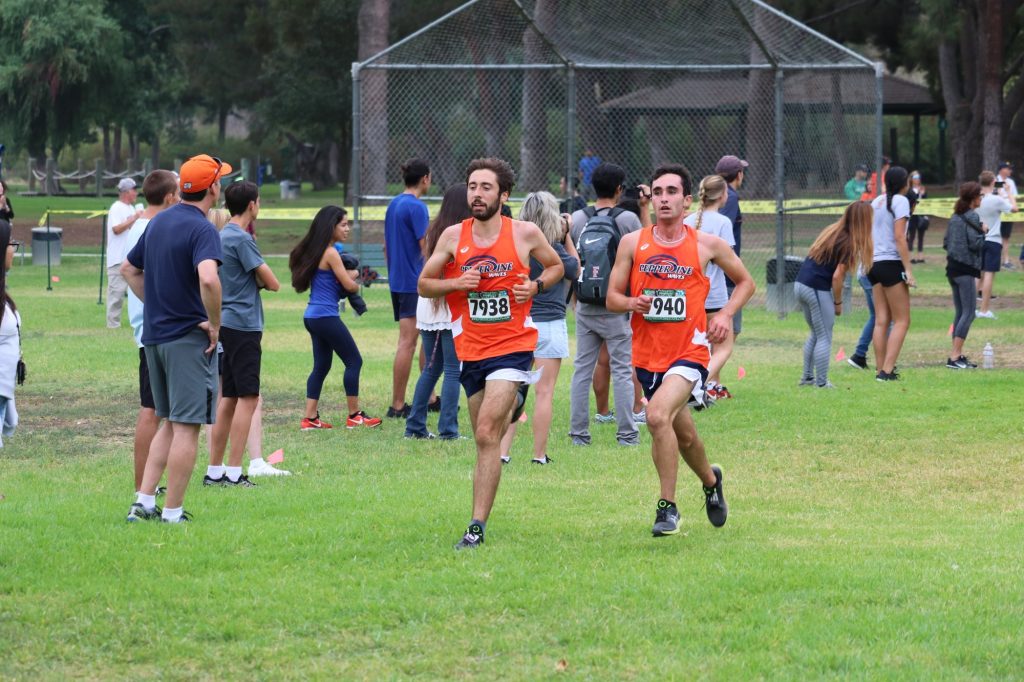 While Radnoti works to develop strong runners, he and his staff, which includes four assistant coaches, strive to create a solid program of well-rounded athletes.
"We also address the whole person here; addressing not just the physical body, but also emotions, relationships, time management, school, finances, and spiritual aspects of life mastery," Radnoti wrote.
The Waves, with a squad of three juniors, seven sophomores, and three freshmen, are a young team with a lot to look forward to.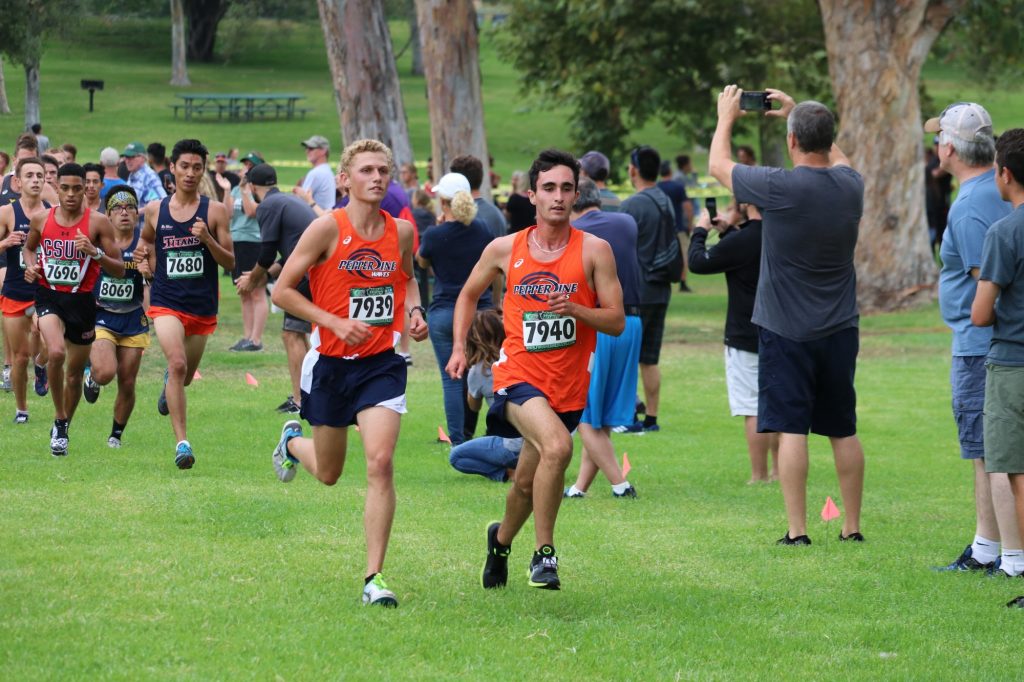 "Our top five is so interchangeable that anyone could be in the top five or top seven in the entire race," sophomore Justin Touhey said. "Just having that depth is something that we haven't experienced yet and I think that is really awesome to have as a team … to have everyone on the same page and have the same goals."
This season's Men's Cross Country team has more depth and competitive spirit than before. Touhey said that the three freshmen on the team are more talented than any other freshman class. Though there is room for improvement, the team looks forward to being competitive for the rest of the season and even next year.
"It's really exciting for me to be joining the team at a time when we are on the rise, and I think we can be really good this year as well as in the next few years," freshman Jackson Felkins wrote in an email.
The Men's Cross Country team looks to break more records and make school history this coming year.
Be sure to stay updated on the Men's Cross Country team as they begin their conference Oct. 27 in Provo, Utah at the WCC Championships.
________________________
Follow the Graphic on Twitter: @PeppGraphic