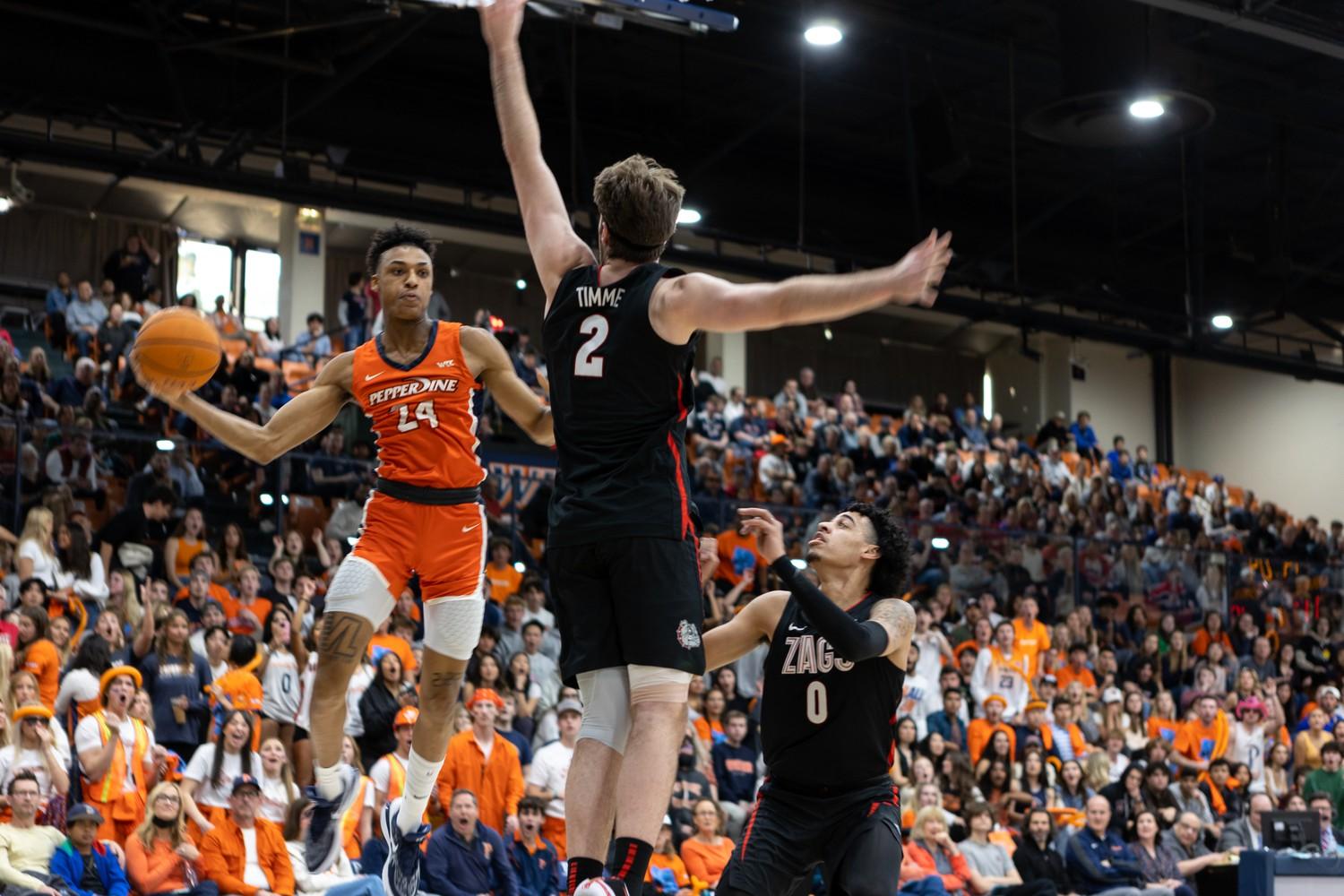 Lewis officially signed with the Lakers on July 9, to a four-year contract, according to a report by Khobi Price on Twitter. Lewis made his NBA Summer League debut July 3, against the Heat, according to USA Today.
The Los Angeles Lakers drafted Max Lewis, former Pepperdine Men's Basketball sophomore forward, with the 40th pick in the 2023 NBA Draft according to the NBA. Lewis is Pepperdine's 20th player drafted to the NBA, according to Basketball Reference.com.
After playing two seasons at Pepperdine, Lewis said he is excited for the opportunity to play for the Lakers and seeks to maintain the strong work ethic he said got him to the NBA.
"All the hard work and what I've been through, it's just great to finally say 'I've not made it but I got to my goal,'" Lewis said. "Even though I haven't done anything in the NBA, just to say I'm in the NBA and my name's on a roster is just a blessing."
Lewis has played in seven games in which he averaged 4.86 points per game, 3.4 rebounds and 1.43 assists in seven games for the Summer League since being drafted, according to basketball.realgm.com.
Lewis averaged 14.6 points, 4.7 rebounds and 2.2 assists per game the previous two seasons for the Waves, according to Pepperdine Athletics. Lewis was a great member of the team on and off the court, said Lorenzo Romar, Pepperdine Men's Basketball head coach.
"It was a pleasure to coach Max," Romar said. "Someone who was really trying to learn, he was coachable, he kept everyone laughing and had a great sense of humor. If things weren't well, he kept a positive attitude and continued to work hard."
Houston Mallette, Pepperdine Men's Basketball junior guard, was Lewis' teammate the past two seasons. Mallette said Lewis' skills on the court grew immensely between from the 2021-22 season to the 2022-23 season.
"Max's transition from his freshman to sophomore year is the craziest jump I've seen a player make in terms of basketball in terms of basketball IQ, basketball skill and basketball development as a whole," Mallette said.
Specifically, Mallette said it was the first game of the 2022-2023 season against Rice University when he saw Lewis' improvement and realized he has what it takes to play professionally.
"I saw how easy basketball came to him and his instincts," Mallette said. "He has incredibly high basketball instincts. Our first game against Rice last year I knew he was a bonafide NBA player."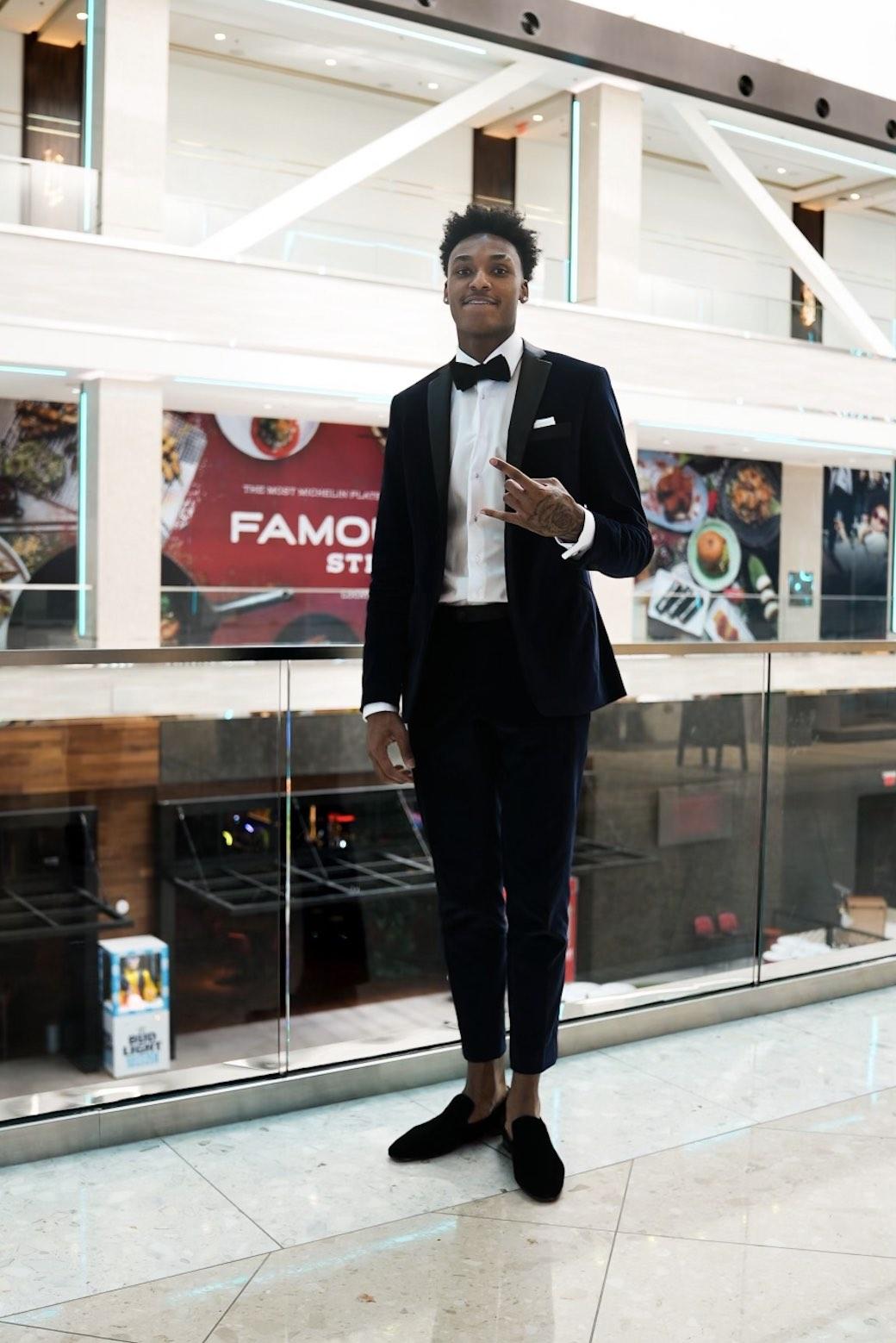 Lewis said he started preparing for the NBA Draft upon the conclusion of Pepperdine's season. During his training, Lewis said he spent three consecutive months in the gym and enjoyed getting to focus solely on basketball.
From there, Lewis said he attended workouts with NBA teams. The Lakers were the first of the 13 teams he practiced with, which Lewis said he was nervous about at first; however, he knew it was time to show how he would be a valuable member of the team.
"My mindset was just to go hard and show I can compete," Lewis said. "Even if I don't make shots, show I can do other things."
Before he was drafted, the Lakers were already Lewis' favorite NBA team, according to Pepperdine Athletics. Lewis said while he would have been grateful if any team drafted him, it felt a little more special to play in the same organization as other all-time-great players.
"All the greats, everyone that played on the team from Kobe to Kareem Abdul-Jabbar," Lewis said. "There's so many good players that were on this team."
On the Lakers, Lewis will be teammates with NBA veteran Lebron James, who is a 19-time all star and the all-time leading scorer in the NBA, according to Basketball Reference.com. Romar said James is the best teammate Lewis could have entering the NBA.
"He [Max] couldn't ask for a better situation," Romar said. "He's [Max] learning from arguably the best player of all time and a veteran of many years in the NBA. He's [James] seen it all. He's played in a number of championships and playoffs."
As Lewis looks to start playing basketball professionally, he said one thing he learned from Pepperdine is the importance of maintaining a strong work ethic.
"You have to always be in the gym and just work," Lewis said. "Coming from a mid-major school, you get underlooked and overlooked as well."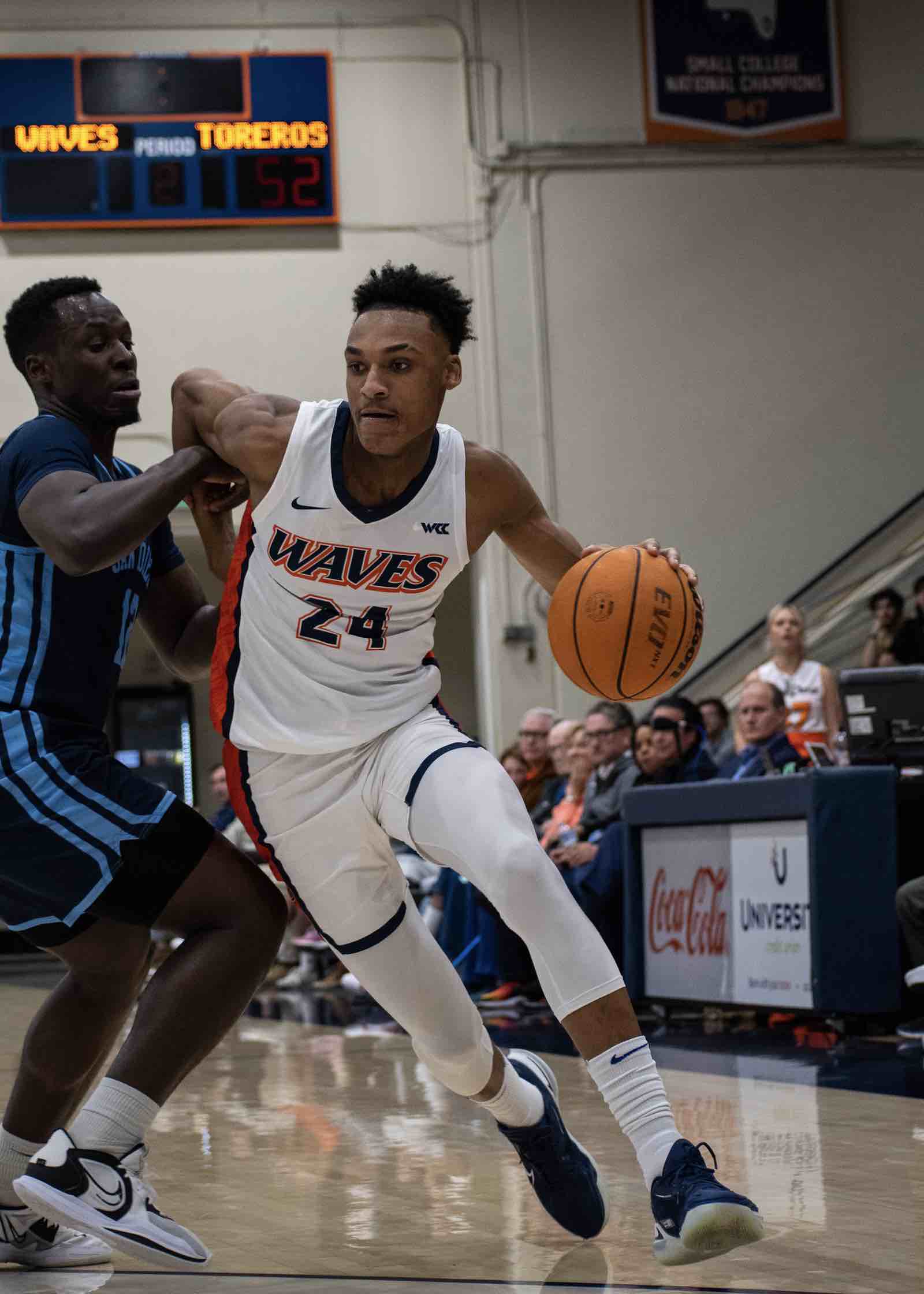 Heading into the draft, multiple mock drafts — like ones from Bleacher Report and CBS Sports — predicted Lewis being selected in the 20-30 range. Mallette said the Lakers were lucky they could select Lewis.
"Max was one of the most talented players in the draft," Mallette said. "There's a lot that goes into it but the Lakers got a steal at the 40th pick having lottery talent."
For any advice to a player that wants to follow in Lewis' footsteps and play in the NBA, Romar said it comes down to how hard they work for it.
"You have to put in the work, it's just that simple," Romar said. "Max put in the work. Some of these guys by the age of 10 are anointed. Max had to fight for everything and look at where it got him."
_________
Follow the Graphic on Twitter @PeppGraphic
Contact Tony Gleason via email: anthony.gleason@pepperdine.edu