Photos courtesy of Pepperdine Athletics
Junior outfielder Matthew Kanfer has been making waves at Pepperdine since he arrived in 2015 as a freshman. In his first two seasons, Kanfer appeared in 75 games, acquiring 68 hits, scoring 37 runs, driving in another 32 and maintaining a batting average of .264.
His contribution to the team is indisputable, but his path to Pepperdine has been unique.
With the 2018 season just underway Kanfer has continued to make an impact, playing in all 20 games and notching 25 hits for the Waves. Pepperdine recently wrapped up a series against Gonzaga falling to the Bulldogs 1-2 in the series (0-1, 11-8, 0-7), making them 9-11 on the season and 1-2 in WCC play.
"This season I think we've played better than our record would reflect," Kanfer said. "Most of our tough losses came early in the season before our hitters really found their groove."
Kanfer hopes the drought from the dugout is over.
"Recently, our hitters have been absolutely on fire which has been great for everyone," Kanfer said. "It's a great feeling to provide our pitchers with a few runs, something they went without for too long."
Kanfer's impact on offense is something Head Coach Rick Hirtensteiner has emphasized.
"We have a lot of depth, more so than in year's past," Hirtensteiner said in an interview with Pepperdine Atheltics. "There is a lot of competition, and that breeds improvement. We definitely have some guys that hit for power."
As far as Kanfer's impact on the team, Hirtensteiner was optimistic.
"Kanfer has been driving the ball lately," Hirtensteiner said. "We might not hit a ton of home runs, but balls are being driven into the gaps, resulting in a lot of extra-base hits and run-scoring opportunities."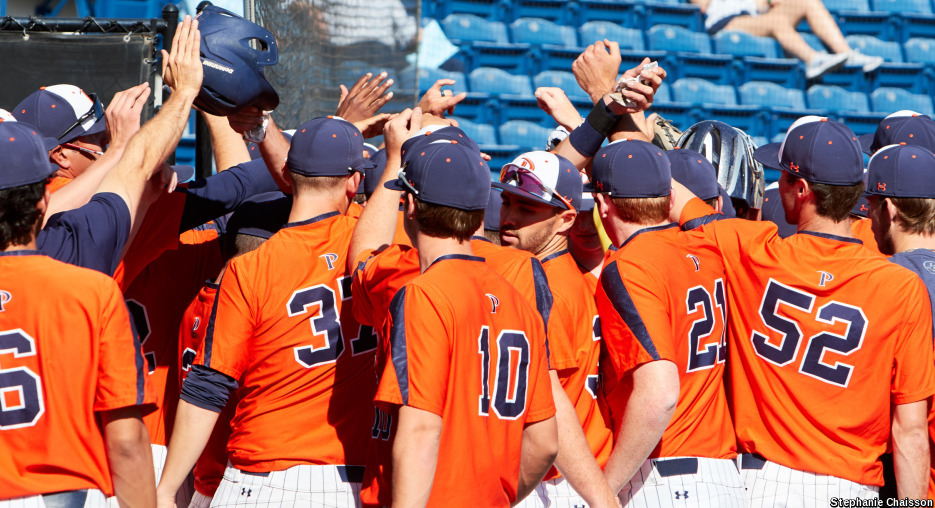 Despite his continued success at Pepperdine, being a Wave was not always part of Kanfer's plan.
Originally from Playa Del Rey, California, Kanfer said he remembers playing whiffle ball with his mom for hours when he was 4 years old. He transitioned to little league where he played for Coach Mike Perryman — a former Wave under former Head Coach Andy Lopez, who coached from 1989 to 1994.
Lopez led the Perryman and the Waves to a National Championship in 1992 and ended his time in Malibu with the best winning percentage (.691) of any Pepperdine coach to date. Lopez is a member of the Pepperdine Athletics Hall of Fame since his induction in 1999. In January 2018 he was formally inducted into the American Baseball Coaches Association Hall of Fame.
Kanfer said Lopez was a great influence on Perryman both as a player and a coach. Perryman brought that knowledge and experience and helped develop Kanfer into the player he is today.
"I'm very grateful to have such good coaching at such a young age," Kanfer said. "He [Perryman] taught me to love the game and play it the right way."
Baseball was never at the top of Kanfer's priorities. He said he didn't plan for baseball to take him as far as it has. His high school didn't even have a baseball field, so his team practiced on a soccer field that consisted of mainly dirt covered in weeds, "far from what I stepped onto at Pepperdine," Kanfer joked.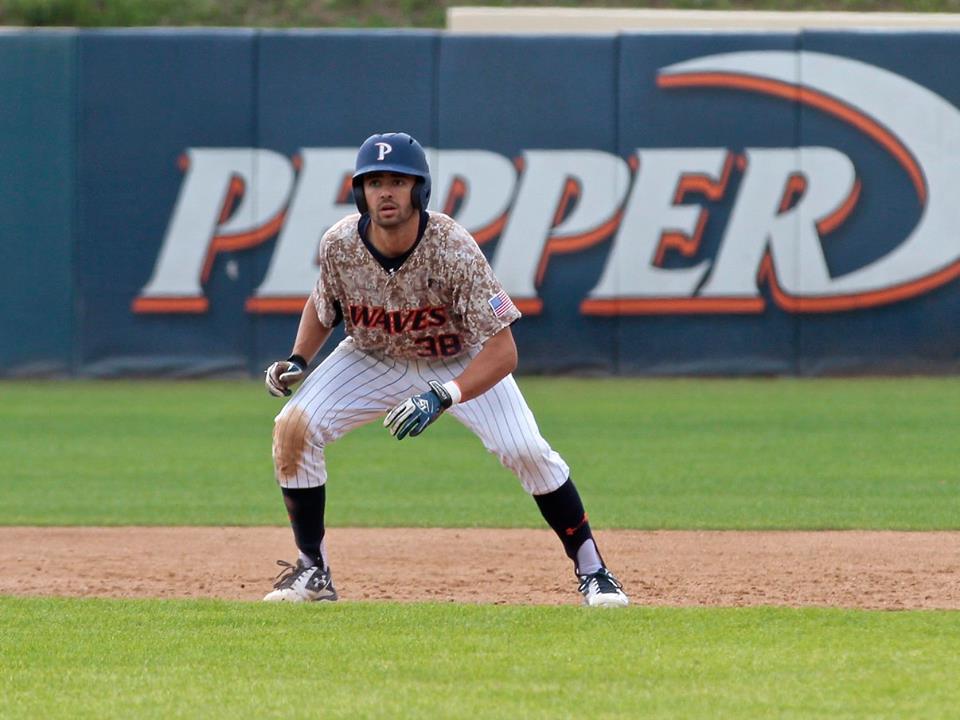 Despite the conditions of the field and the different style of practice, the experience proved beneficial for Kanfer.
"Our team was scrappy, but it gave me the opportunity to play some good competition," Kanfer said.
Pepperdine had been on Kanfer's radar for much of his baseball career because of Perryman. During his four years playing in high school, Kanfer attended every Pepperdine baseball camp offered, but never heard anything from the coaches about joining the Waves' roster.
As senior year rolled around and athletes began to choose where they were going to continue their careers, Kanfer held back. He hadn't received any offers from baseball programs that wanted him so he decided to proceed just as any other senior would. "I thought I was just going to be a normal college student," Kanfer said.
Just a few weeks later, Kanfer attended a baseball camp at Santa Clara University, where he was offered a spot on their fall roster.
"I was ecstatic," Kanfer said, "I liked the school and thought it would be a good fit, but afterwards they emailed me saying I wasn't the right fit."
Disappointed, Kanfer applied to any schools he could before the application deadlines finalized.
"I always loved Pepperdine, but never thought I was going to get in, let alone be able to play baseball there," Kanfer said.
Some fatherly words of wisdom struck home for him.
"One stressful night that winter, I remember my dad saying 'I just have a feeling something is going to come through last minute with Pepperdine,'" Kanfer said.
After reaching out to then-Head Coach Steve Rodriguez and meeting with him in person, Kanfer got into Pepperdine and was offered a spot on the fall roster, but with no guarantee of making the team.
"I knew that all I needed was for a coach to give me a chance," Kanfer said. "That's exactly what happened."
Kanfer performed well in the fall, made the team for the 2016 season and became a consistent starter for the Waves, finishing the season with the second highest batting average on the team.
"I couldn't be happier with where I ended up and I am so grateful to have been given the opportunity to play for this program," Kanfer said.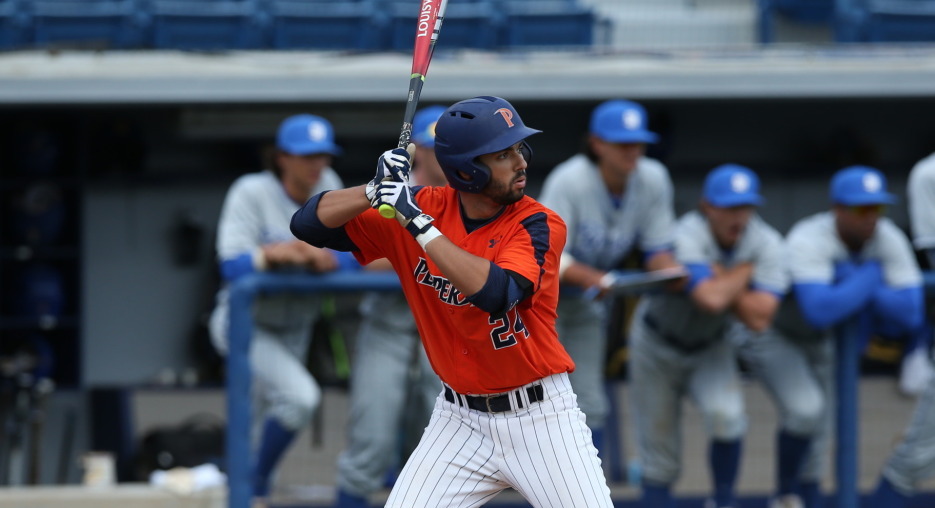 As Kanfer reflected on his first two years at Pepperdine and the prospects of this season, he highlighted that there is always room for improvement.
"This year has been great with the energy," Kanfer said. "There's a lot that the guys in the dugout can do to help the team win and this group of guys understands that. Everyone on the team has the desire to win and knows their role."
The goal for the Waves is simple according to Kanfer.
"I don't think you can be on a Division 1 baseball team and not dream about dog piling under the lights at T.D. Ameritrade and raising a College World Series trophy," he said.
Getting there is the hard part.
"It's of the utmost importance to take every series, every game – one pitch at a time," Kanfer said.
Kanfer and Hirtensteiner agree that Pepperdine has been seen as the underdog lately.
"We are unproven, we have a lot of guys who are very athletic and have pretty high ceilings, but they just haven't done it in a season yet," Hirtensteiner said. "That doesn't mean they can't, and as a matter of fact, I think that they will, they just haven't yet."
On an individual level, Kanfer is striving to be an asset to his team in any way he can.
"I want to go up to the plate and be a tough out, every at-bat," Kanfer said.
However, the key to success, he added, is putting the entire team's talents together.
"Everyone has the ability to contribute to a win and when we are all committed to this ideology, there's really no stopping us," Kanfer said.
After Kanfer concludes his time at Pepperdine in the spring of 2019 he hopes to see how far baseball can take him.
"It's been a wild ride so far and I don't have plans of getting off anytime soon," Kanfer said.
As a Media Production major, he said he plans to pursue a career in post production for commercials or music videos after his baseball career wraps up.
For now, Kanfer plans to enjoy as much of Pepperdine and life as he can. He said baseball takes up a majority of his life, but he wants to continue surfing, making films and cooking when he finds free time.
Kanfer also enjoys learning as much as YouTube has to offer on astrophysics, string theory and theoretical physics.
"I've always loved science and find topics like that so interesting. It's nice learning in a non-graded environment," Kanfer said.
Up Next:
Kanfer and the Waves travel down the coast to Loyola Marymount University to face the Lions in a three-game series beginning Friday, March 23 at 7 p.m.
_______________________
Follow Sam on Twitter @sam_marlott