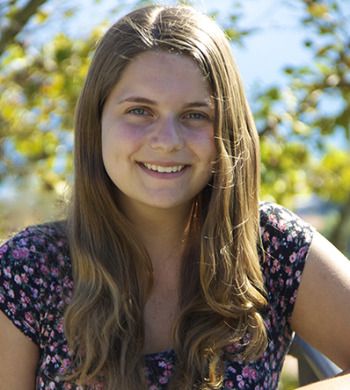 Lily's Cafe is one of multiple restaurants applying for licenses to serve alcohol, while pot shops try to introduce themselves to the Malibu community.
Lily's Cafe applied to extend their establishment hours from closing at 5:30 p.m. to closing at 8:30 p.m, according to owner Lily Castro. Lily's Cafe is a well-known, established restaurant in the local Malibu area.
Pepperdine is a completely dry campus, meaning there are absolutely no alcohol or drugs allowed on campus.
When asked why they are planning to expand their restaurant menu to add alcoholic beverages, Castro said no matter how much she works, she isn't making enough of a profit to keep her business alive.
Pepperdine's Student Handbook states, "Off campus, it is a violation to drink underage. It is also a violation to misrepresent one's age for the purposes of purchasing or consuming alcohol."
Castro said there isn't much profit in the food business. She said she believes that by adding the sale of beer and wine to her restaurant, she can broaden her business to make a larger profit to keep Lily's thriving. This is also why she is attempting to extend the operating hours of her restaurant.
Castro said she is not planning on turning her restaurant into a bar. There will be no sale of hard liquor in her restaurant and she will have a drink maximum set to prevent customers from becoming intoxicated.
"I work seven days a week, 100 hours a week and no money," Castro said. "I need a little more money to have a decent life and to keep my business alive."
There will be cameras monitoring patrons at all times to ensure that no one gets too rowdy in her establishment, according to Castro. There will also be ID checks to ensure that each patron looking to purchase an alcoholic beverage is 21 or older.
Castro's goal is to maintain a family-friendly atmosphere, according to Castro. They do not want the sale of alcoholic beverages to taint or change this image among restaurant goers.
"I don't try to ruin anything here, I just want a decent life," Castro said. "Everything is expensive here in Malibu."
According to Castro, the rent is climbing; however, she did not state how much, and the cost to produce her products is increasing, including labor and supplies. Her main goal, in her words, is to "keep Lily's alive."
One restaurant hoping to root itself in the Malibu community is franchise Le Pain Quotidien. Representatives of the franchise have filed applications to open the restaurant in Malibu Village and to serve alcoholic beverages such as beer, wine and spirits at the restaurant.
The restaurant franchise was not available for further comments on the new store.
The restaurant serves fresh bakery products as well as organic products and meals, according to its website.
There are two semi-local locations, one in Calabasas that closes at 8 p.m. and another in Santa Monica that closes at 7 p.m.
Green life begins extension into Malibu
In addition to restaurants adding alcohol to their menu, there is the possibility of marijuana dispensaries opening up in Malibu.
The Malibu Municipal Code states, "The use shall not be located within a 1,000 foot radius of a church, temple or other places used primarily for religious worship, or a playground, park, library, licensed child daycare facility, nursery school or school that is located within or outside the city."
Marijuana dispensaries have submitted applications to open businesses around the Malibu area. There are two applications so far, one owned by marijuana dispenser Norman Haynie, the other owned by marijuana dispenser Yvonne Green. However, only one can be legally passed, according to the Malibu Municipal Code. There are city laws that regulate the opening of marijuana dispensaries, specifically within 1,000 feet of each other.
The code also says there are to be no more than two medical marijuana dispensaries in the city at any time, with the last closing in July 2012 due to a Los Angeles County Sheriff's Department crackdown on marijuana dispensaries.
Freshman Kristine Forster is concerned about the possibility of marijuana dispensaries coming to Malibu.
"I'm not too sure about the opening of marijuana dispensaries," Forster said. "It's a little too close to home for me."
The case has been passed on to the City Council in order to resolve the dispute between the two potential marijuana dispensaries, according to public records.
Freshman Caleigh Howard is skeptical about the necessity of marijuana dispensaries in Malibu.
"I just feel that [marijuana dispensaries] are pretty unnecessary," Howard said. "I don't feel comfortable with them potentially being here."
__________
Follow the Graphic on Twitter: @PeppGraphic