Photos by Shannon Hansen
Malibu City Councilman, Jefferson "Zuma Jay" Wagner, walked along Pacific Coast Highway, angrily eyeing candy wrappers, cigarette butts and plastic straws that had been left in the street just outside of his surf shop.

As he made his way just off his store's property line, he pointed at a sewage drain on the sidewalk.
"This drain collects runoff water, and it leads straight to the ocean," he said. "As water flows toward the drain, it picks up all this trash with it."
That trash also eventually makes its way to the Pacific Ocean, contributing to what the California Coastal Commission estimates is anywhere between 15 and 51 trillion pieces of litter and debris floating around in the sea, weighing in at anywhere between 93 and 236 metric tons.
Not only is this trash soiling the habitat of marine life, it is becoming the silent killer of fish and birds all across the globe, according to the California Coastal Commission. Birds, mammals and fish are affected by litter in the ocean in a number of ways. In a study of deceased Laysan Albatross, a sea bird, 97.6 percent of all carcasses contained plastic in them. Whether it is entanglement or mistaking trash for food, the litter that is being left along the highway is killing these creatures and the Malibu community is at fault.
This is a problem that starts right in the streets of Malibu. The actions of residents and visitors alike are resulting in the polluting of oceans and the killing of marine life. While California's West Coast communities spend more than $520 million a year to combat litter, according to the California Coastal Commission, Wagner and others in the community are hard at work, trying to change the culture of Malibu.
Residents love to assign blame when it comes to the issue of litter, according to Wagner. Most think it is CalTrans' problem or that the Coastal Commission should take care of it, but Wagner said is fed up with all the talk and no action. So every day, he grabs his broom and dustpan and takes to the streets, sweeping and picking up the trash on his own.
"You can point fingers all day, but what I've elected to do on my own time, is to point at myself, and if I do it, maybe other people will adopt my cleaning policies, the city will benefit and so will our oceans," Wagner said.
What Wagner is doing is far more than just keeping his side of the street clean, it is part of a much bigger plan to affect real change in residents' lifestyles and to set a good example for generations to come, and the community is picking up on the message.
It all started with a few honks and waves of thanks from residents passing by on the highway. That has now evolved into a community of environmental advocates and local businesses rallying together to take action into their own hands.
These homegrown activists are fighting pollution and litter by taking Wagner's platform and inviting the whole community to join in and clean up the beaches. On any given weekend, Malibu residents and environmentalists join together in beach clean ups.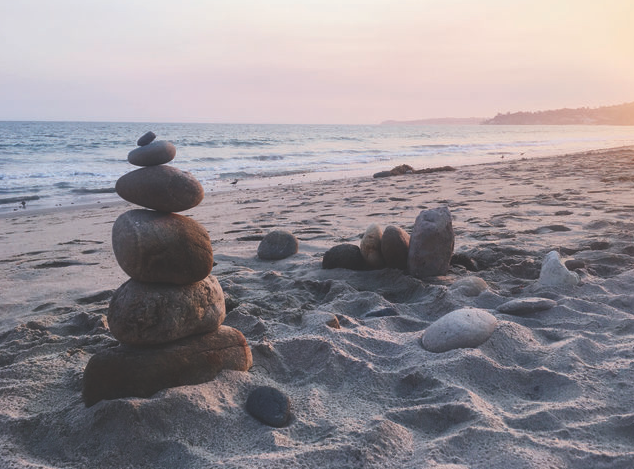 Groups like the Surfrider Foundation and the locally founded Heal the Bay, have used the power of social media to spread the word among Malibu's neighborhoods. Creating Facebook events and posting about their beach clean ups has clearly been a successful tactic in getting the word out there.
These groups are targeting younger generations through social media and creating a lifestyle type brand that is truly changing the mindset of the youth in these communities. Armed with gloves and trash bags, these dedicated community members are doing what they can to make sure that the trash that's left on the beach will not end up harming any marine life.
Activist groups are not the only ones who are trying to get active in the clean up community. Local businesses are starting their own events to show that they care about Malibu and that it really is more than just a place of business to them.
A locally owned medical cannabis dispensary, 99 high Tide, hosts monthly beach cleanups, promoting their cause to over half of Malibu's residents, who are patients at the dispensary. Their project, the 99 Surfrider Beach Clean Up aims not only to keep beaches clean but to promote an ecologically aware lifestyle in Malibu.
Creating an awareness of eco-friendly choices means more than just not littering, it is about creating a community where products that can negatively affect the environment are no longer used. 99 High Tide has consciously eliminated harmful and unnecessary cannabis packaging methods by only using reusable, glass containers.
Falling in line with the extremely progressive, ecologically aware lifestyle, Malibu's City Council has taken major steps politically to keep Malibu and its oceans clean. Through public policy efforts and a campaign that took years to plan, Malibu's city council has banned plastic straws, stirrers and containers.
"April 1, plastic dies," Councilman Skylar Peak famously proclaimed after a unanimous vote by the council on the plastics ban in February.
The effort shown from the City Council comes from a deep place of love for Malibu and it's environment. These new policies are meant to show that environmental stewardship is the cornerstone of their political beliefs.
"The city of Malibu has a strong standing for the environment, and most of our votes in the city of Malibu about the environment are five to zero,"Wagner said.
________
Follow Logan Hall on Twitter: @loganhalltv