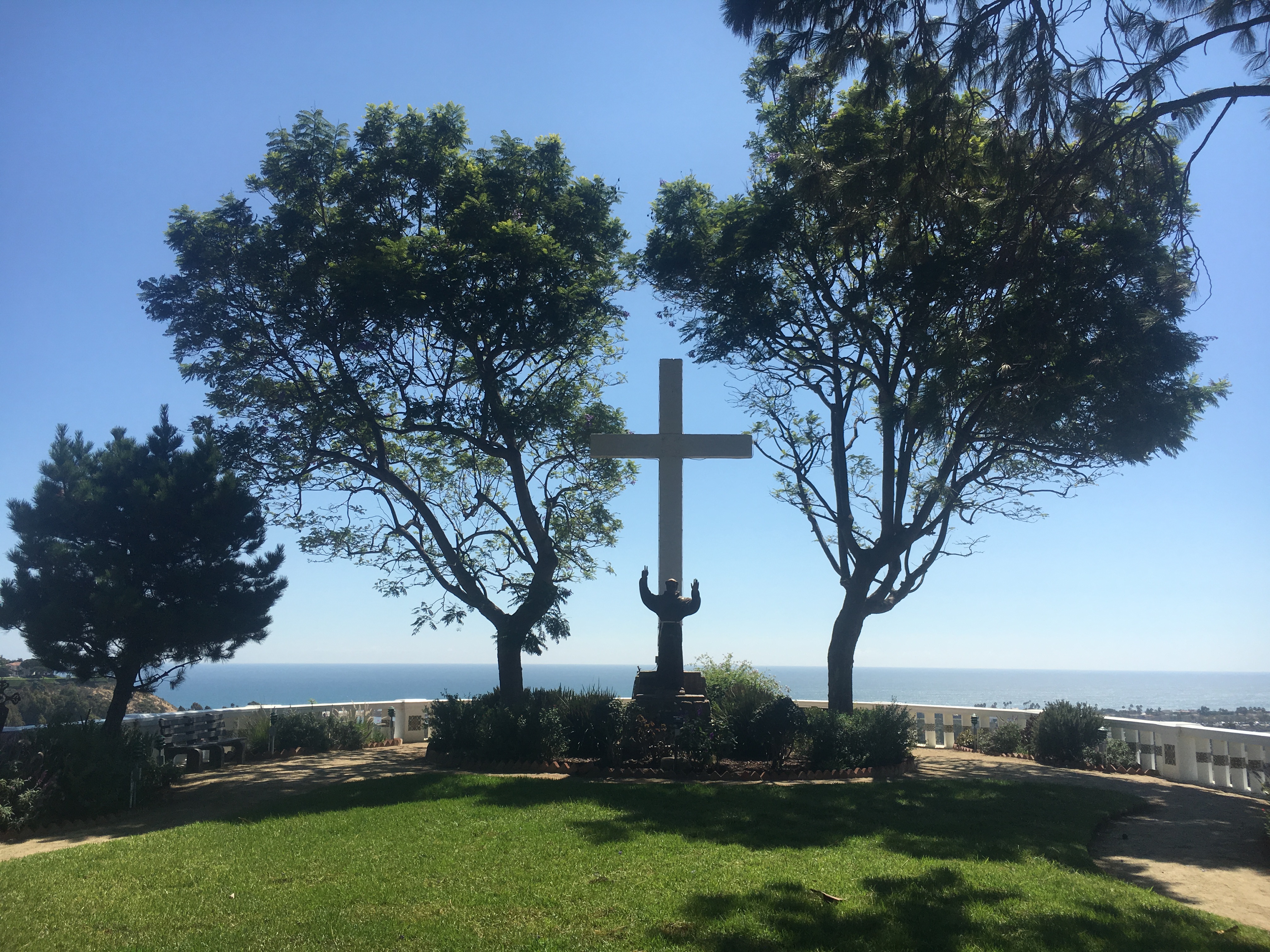 Photo by Mary Cate Long
The easygoing syllabus days of the semester are over, and as assignments and commitments pile up, life on campus can become hectic. For those finding themselves frantic with homework, clubs and commitments, the Serra Retreat may be the spot in Malibu to find some peace and quiet.
The Serra Retreat is a Catholic retreat center located up in the hills near the Malibu Country Mart. The cluster of buildings and gardens that comprise the center overlooking the Malibu coastline.
Ever since 1942, large groups, such as Catholic high schools and non-profit organizations, utilize the center as a venue for retreats. Many individuals also come for a peaceful place to meditate and enjoy nature.
"A lot of people come to be quiet," Father Mel Jurisich, director of the Serra Retreat since 2009, said. "It is a spiritual place. It's important for them to find a place to unwind and be quiet with their God or higher being."
Father Jurisich emphasized how important it is to take time to contemplate the bigger questions and disconnect from the worries of the world.
"All you have to do is turn on the news. Look at family dysfunction. Civic dysfunction. It's overwhelming. People are trying to make sense out of it," Jurisich said.
The center is free and open to the public on weekdays from 9 a.m. to 4:30 p.m. The address is 3401 Serra Rd, Malibu, CA 90265. When turning onto Cross Creek Road just east of the Malibu Country Mart, expect to inform the gate guard that Serra Retreat is the destination, and he or she will provide a free parking pass.
From there, feel free to wander around the grounds and find a bench or lookout point. Visitors can also head inside the main office building to learn a little more about the history of the establishment.
The establishment of the retreat center dates back to 1802 when it was first granted to a cattle rancher. The property then passed down through a few families. Eventually, the Franciscan Friars of the Santa Barbara province decided to purchase the property to be used as a spiritual retreat center. This motion was led by the then-Apostle of California, Padre Junipero Serra, from whom the center derived its name.
"It [the Serra Retreat] really is a hidden gem in Malibu," Father Jurisich said.
____________
Follow the Pepperdine Graphic on Twitter: @PeppGraphic