Photos Courtesy of Pearce Quesenberry

Every day 46 kids are diagnosed with cancer and seven lose their lives from it according to Kids Beating Cancer Foundation.
Meet junior Pearce Quesenberry — the student behind Pearce Q. Foundation, which is dedicated to helping families and children who are affected by cancer.
Diagnosed with medulloblastoma — a form of brain cancer — at the age of 10, Quesenberry spent a majority of her childhood in and out of the hospital.
"I met a bunch of kids who battled with cancer during my treatment," she said. "They became friends and family to me."
Their fight took a heavy toll on the young Quesenberry. She saw many friends lose their battles to cancer and had to leave behind those who were still fighting after her surgery.
"I dealt with a lot of survivor guilt," she said. "One way I coped with that is through giving back. I talked to my parents, and they helped me start the Pearce Q. Foundation."
The foundation aims to achieve three goals. Give direct family support, give money directly to research and raise awareness for childhood cancer.
"75 percent of the funds we raise goes to supporting families financially," she said. "Another 15 percent goes to a researcher at the Children's Hospital of Philadelphia who is searching for a cure for my exact type of cancer. The remaining 10 percent is for raising awareness."
Since 2009, the foundation raised more than $350,000 through hosting annual fundraising events such as the 4 Miles of Hope walk/run in Delaware, Quesenberry's hometown.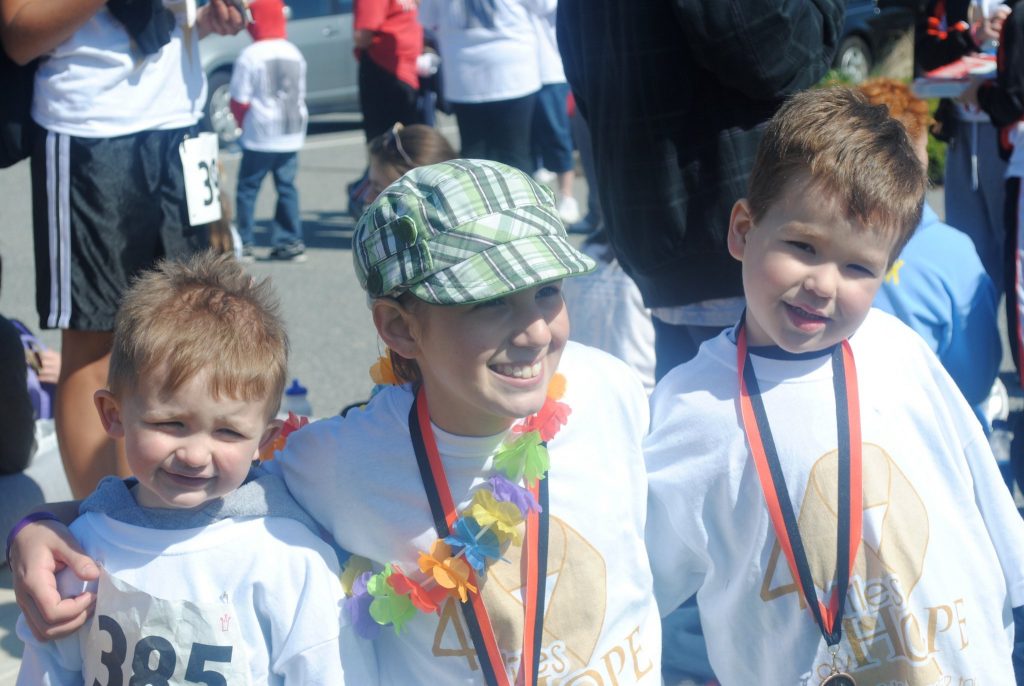 "It's a four-mile-long course, and every quarter of a mile, we have a poster of a child who has passed away from cancer and a snippet of their bio and their fight," she said. "It reminds the runners why they're doing this. At the end of the race there's a wall decorated with pictures of survivors to send a message of hope."
For Quesenberry, she said her favorite event of the year is not a fundraising event but one that gives back to the community that helped her through a difficult time.
"When I was sick, my community came together and helped my parents create a perfect Christmas for me and my brother," she said. "I remember coming down to the living room and seeing a sea of presents, and it was the best feeling ever."
So Quesenberry started the Best Christmas Campaign where she collected dream wish lists from each family and delivered those presents to the hospital on Christmas day.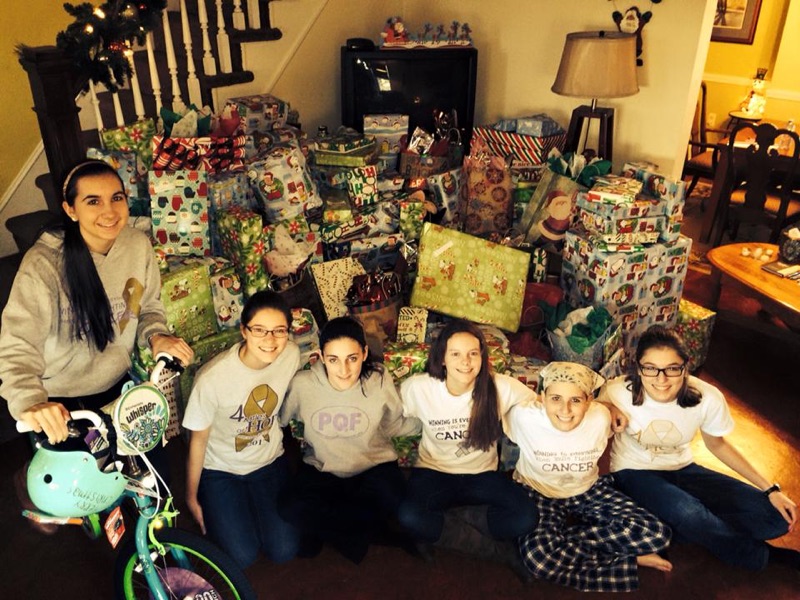 "I've made some lifelong friends through this campaign and am grateful that I get to spend Christmas with the most caring community," she said.
Besides her involvement with the foundation, Quesenberry is also a part of Pepperdine Colleges Against Cancer and an intern with Stand Up 2 Cancer.
"By participating in all these organizations, it makes me feel like I'm able to keep giving back and help the goal of working for a cure," she said. "I'm not going to stop, not until a bigger change happens."
Quesenberry encourages those who are still fighting to never give up.
"Cancer can do a lot of things, but it can never stop or kill the fight a person has inside of them and in their hearts," she said. "Never give up hope, you're stronger than a disease."
_______________
Follow the Pepperdine Graphic on Twitter: @PeppGraphic