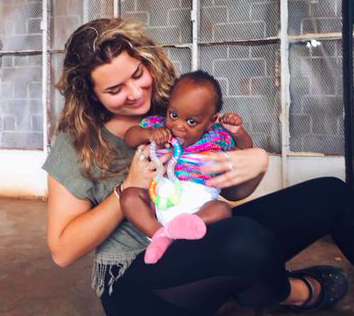 Photos Courtesy of Amelia Hemsley

Junior Amelia Hemsley found her calling to serve and connect people with non-profit organizations during her time in Jinja, Uganda.
She started the East Africa Connection Club after spending four weeks there. Now partnered with 10 organizations, EACC is making waves on campus.
"EACC is a program that connects those who are interested in volunteering, interning, or working in Uganda with personally vetted, sustainable and holistic organizations," Hemsley said.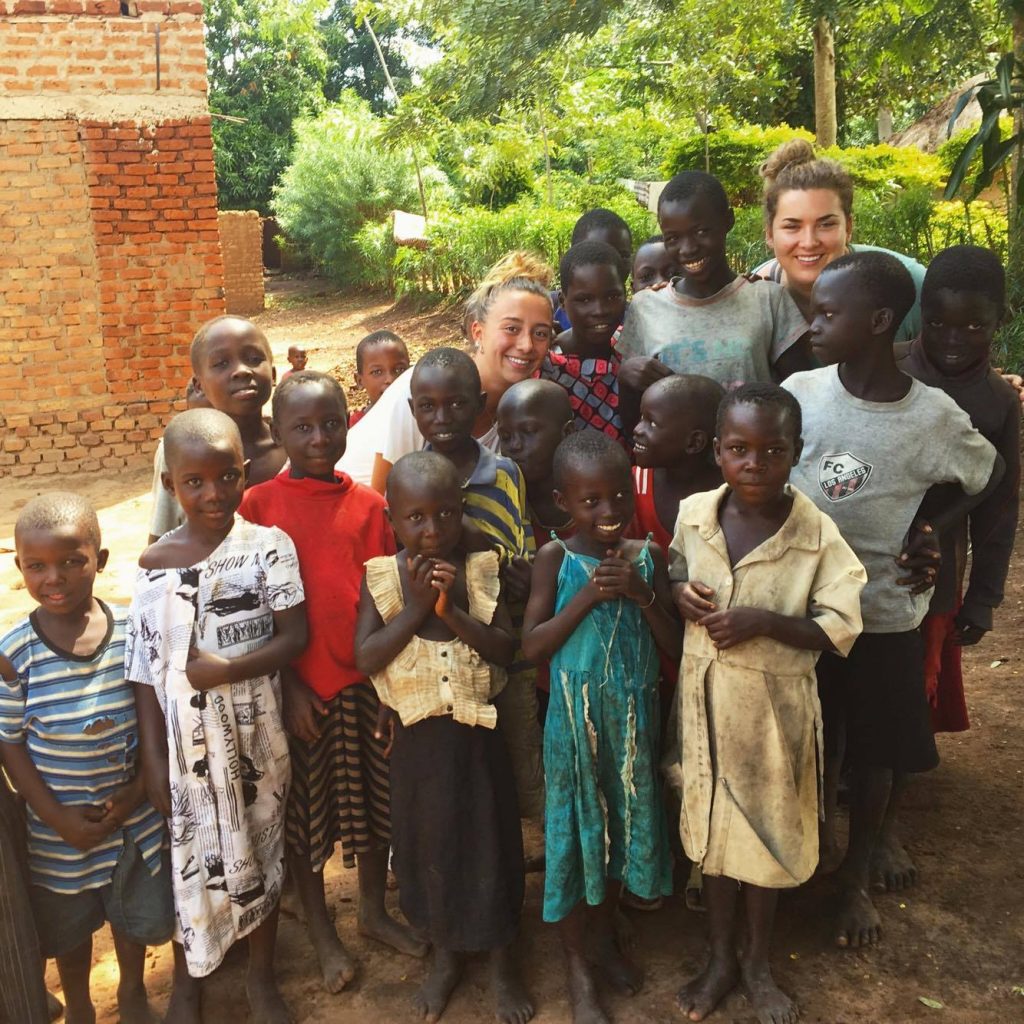 Her journey started when she went to Uganda with Pepperdine's East Africa International Program. For four weeks she examined four different non-profit organizations and saw whether what they were doing truly helped the community.
"Before I went there, I had no idea about the issues that surrounded the non-profits in Uganda," she said. "I thought all organizations are doing great work and were sustainable and holistic. But I was taken aback and discovered that they are not attacking the root problem with poverty nor making the best use out of their funding."
Hemsley said she felt God called her to stay at the end of the East Africa program.
"I felt like my work wasn't done in Uganda," she said. "Now that I learned all the stuff about what a sustainable organization looks like, I just felt like who would I be if I just go back to the U.S. and not share all this knowledge?"
Hemsley's work in Uganda continued when she met fellow volunteers who helped out at a local orphanage.
"They were having a hard time because they realized the orphanage was mistreating the children and didn't use the funds to benefit the children," she said. "I thought these beautiful people who had huge hearts to serve shouldn't be working for this unsustainable program."
Hemsley decided to create her own program and use the platform to help volunteers find organizations that are sustainable.
"I extended my stay for another three and a half weeks where I laid the ground work for EACC," she said. "In those three weeks, I was relying on God to guide my footsteps to the right direction."
"We just had our very first event on Sept. 22 at the chapel," Hemsley said. "My good friend and partners Kelsey Hargadine and pastor Paul Nyendee who are co-founders of Rowan came to speak to the students about what it means to be a Christian and run a sustainable non-profit organization in Uganda."
Rowan is a non-profit organization that focuses on helping rural orphans and widows in Uganda through medicine, childcare and education.
"I also introduced EACC, what it stands for and presented the organizations that are hosting interns and volunteers for this coming summer," she said. "It was a great turnout and around 40 students attended."
Hemsley said she hoped to get a group of 10 to 20 students for the EACC summer program.
"We'll be going together to Uganda for a minimum of four weeks," she said. "I'll be overseeing everything, helping students make lifelong connections with these organizations so they can continue to serve in the long run."
Hemsley said she urged students who were interested to reach out to her.
"It's such a rewarding experience." she said, "If anyone is interested I would love to grab a cup of coffee with them and learn about their passion and skills so I can match the organization that fits them the best."
_______________
Follow the Pepperdine Graphic on Twitter: @PeppGraphic