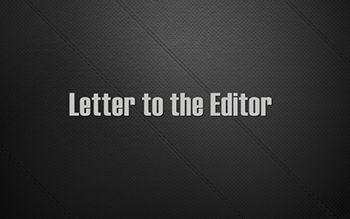 Editor's Note: Opinions expressed in letters to the editor are those of the author, and publication in the Graphic in no way represent an endorsement of any opinions published. This space is provided to allow public response and commentary on articles and issues which are covered by the Graphic and important to its readership.
Dear Editor,
During a visit to Pepperdine's heavenly Malibu campus, I was disheartened by Melissa Hurtado's "Our National Character is Tainted by Police Abuse," Graphic, August 25.
Certainly, Hurtado's viewpoint is Exhibit A for those who argue that academia is largely detached from reality, as she depicts Michael Brown as a "non-violent victim in flight," without mentioning he was the aggressor in an attack that fractured a police officer's eye socket.  Moreover, even though the 6' 4" 292 pounds. Brown was charging the seriously injured policeman when he shot Brown,  Hurtado calls the officer a murderer.
In essence, Hurtado's piece is not based in reality but instead — in classic liberal fashion — grossly distorts events to perpetuate the lie that America is a racist nation.
One wonders if Melissa Hurtado would label a surfer abusive and cruel for defending himself during a shark attack.
Sincerely,
Ed Murphy
__________
Follow the Graphic on Twitter: @PeppGraphic