Habits. It's all about habits.
That's what senior cross country star Johnathan Flint said he credits all of his success to. The habits he built over the past four years as a Wave student, athlete and community member are what helped him become such a presence in the Pepperdine family.
"Since I began running, I don't think I have skipped a single day," Flint said. "For school as well, the biggest things are habits and holding myself to something that I don't want to break. I have expectations for myself and how I do things."
Flint's expectations are high, as he is coming off a terrific junior campaign. He gained academic recognition on the WCC's All-Academic first team, WCC Commissioner's "Gold Honors" Honor Roll, and CSC Academic All-District honors, capping it all off when he won Wave of the Year, according to Pepperdine Athletics.
Flint as a Leader
"One thing that makes him stand out is his leadership among the team," Head Coach Lauren Floris said. "He does a really good job leading by example both on and off the course."
Flint's teammate, senior Nathaniel Lerch, said among the program, Flint is known for displaying exemplary leadership qualities that encourage his squad to do well in the classroom and be good citizens of Pepperdine.
"He's always setting the example," Lerch said. "He's always making sure everyone stays on top of everything so that nobody slips up. We both believe that there is a very big balance between academics and running, but he always goes one step beyond."
How He Became a Top Runner
As he enters his senior year, Flint said he will continue striving to be the best version of himself, just like he's been doing since he first started running. He began long distance running when he was entering eighth grade and hasn't stopped since.
He was Pepperdine's No. 5 runner as a freshman on an upperclassmen heavy team in 2021, according to Pepperdine Athletics. Floris said Flint really embraced his future and took it into his own hands to get better.
"As a sophomore, he really stepped up during the second half of the year to train with our top three guys," Floris said. "He really took a leap of faith in himself that he could do that."
Flint said his powerful determination helped him etch his name in Pepperdine Track and XC history, earning top-five time spots in the 1,500 and 10,000 meters in only his sophomore year, according to Pepperdine Athletics.
Flint continued to drop time in the 5,000 meter the following year, earning season best times in both the 5,000 and 10,000 meters during his junior season, according to Pepperdine Athletics. This was the same season in which he posted the ninth fastest 8K time in WCC history at the conference's Cross Country Championships last fall.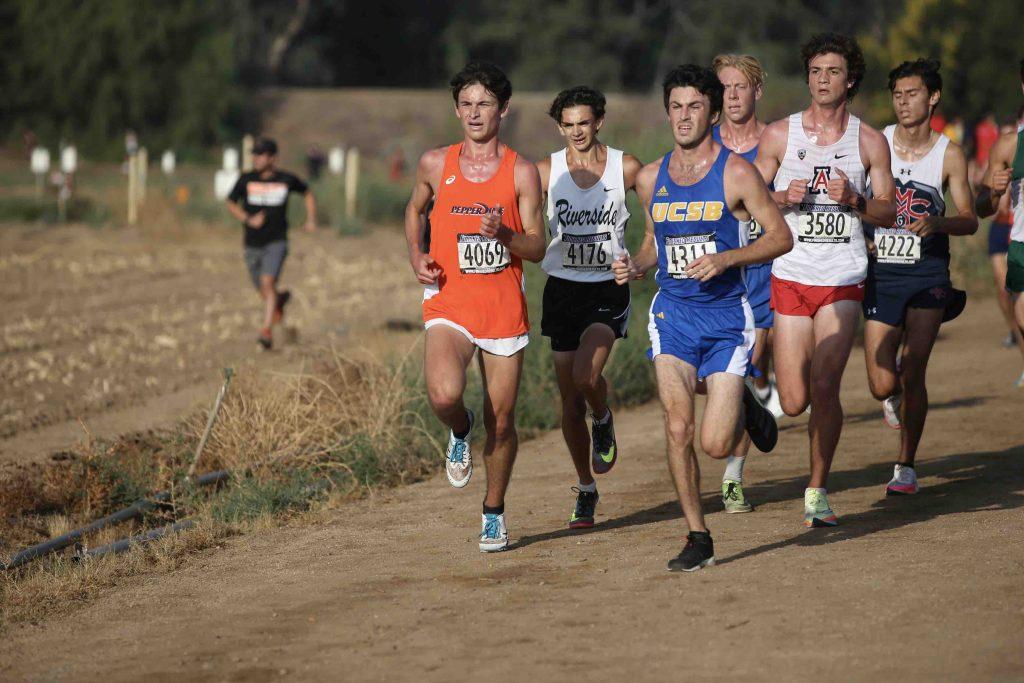 Community Involvement
While Flint is competing at a high level, he said he is also heavily involved in Pepperdine's community.
"He's interconnected throughout the whole athletic department and beyond," Lerch said. "He's the President of the Waves Leadership Council, super involved with that. Every week, he's at Athlete Chapel; sometimes he speaks and I know he's just a big presence."
Flint said he takes a lot of pride in his involvement. He said Waves Leadership Council has helped him establish many relationships with athletes across all sports.
"Waves Leadership Council facilitates Athlete Chapel. So you have three bases now [in which] you're really connected to these people," said Flint. "We're all students, we're all athletes, we're all believers, and that creates a lot of commonality."
While Flint said he appreciates the aspect of bringing supporters out to athletic events through WLC, he is most fond of the community projects they do as well. He said, for example, one event is making Christmas stockings for local shelters
This year, WLC is working to bring awareness to athletes' mental health at Pepperdine; one of Flint's main goals as president.
"Mental health is relatively a new thing that people have started looking at in the past five or ten years, especially in athletics," Flint said. "We want to be the ones that bring that to Pepperdine athletics, because I know a lot of these athletes and I care about a ton of them."
Senior Season
While Flint will continue fulfilling academic and religious roles throughout his senior year, he said the main focus this fall will be as the senior cross country captain. Floris said Flint expects big things for himself for the upcoming season.
"Part of his growth has been accepting that things aren't always perfect but he can persevere, push through, and have a great senior year," Floris said. "I know he wants more out of his senior year, and I trust that he'll be able to do that."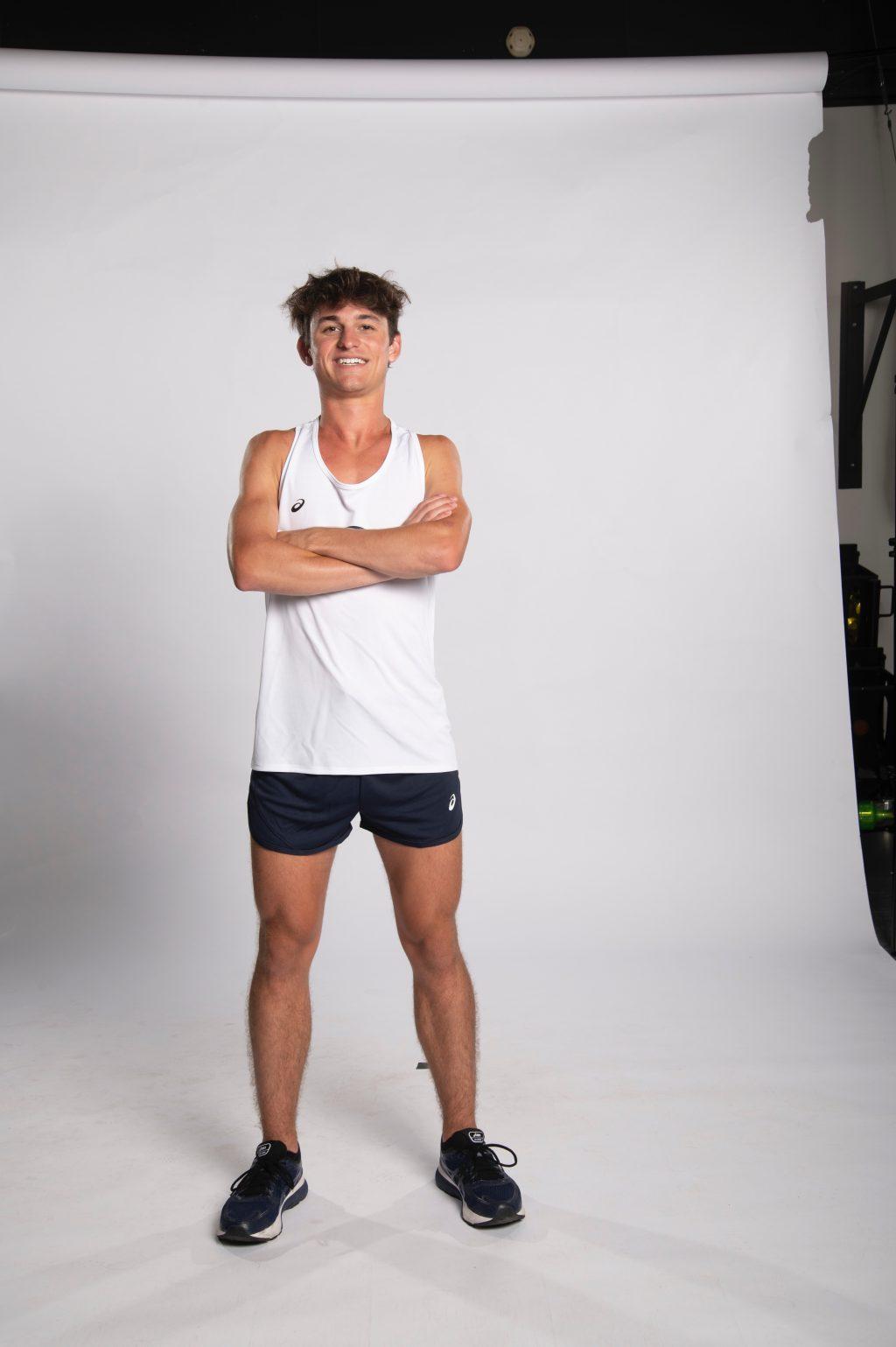 Flint said he has his eyes set on some extraordinary aims before he closes his fourth year. Flint's goals for his final season include breaking a school record, along with earning All-Conference honors. As he trains for these feats, Flint is hoping to leave Pepperdine feeling satisfied with himself.
"Most of all, I want to feel like I poured everything into this," Flint said. "I don't want to feel like I left stuff on the table when I'm finished."
Flint begins this journey with the Pepperdine's Waves Invitationalon Sept. 9. Notable events include the WCC Championships, held in Malibu this year, on Oct. 28 with the NCAA Championships closing the season on Nov. 18.
__________________
Follow the Graphic on Twitter: @PeppGraphic
Email Nina Fife: nina.fife@pepperdine.edu