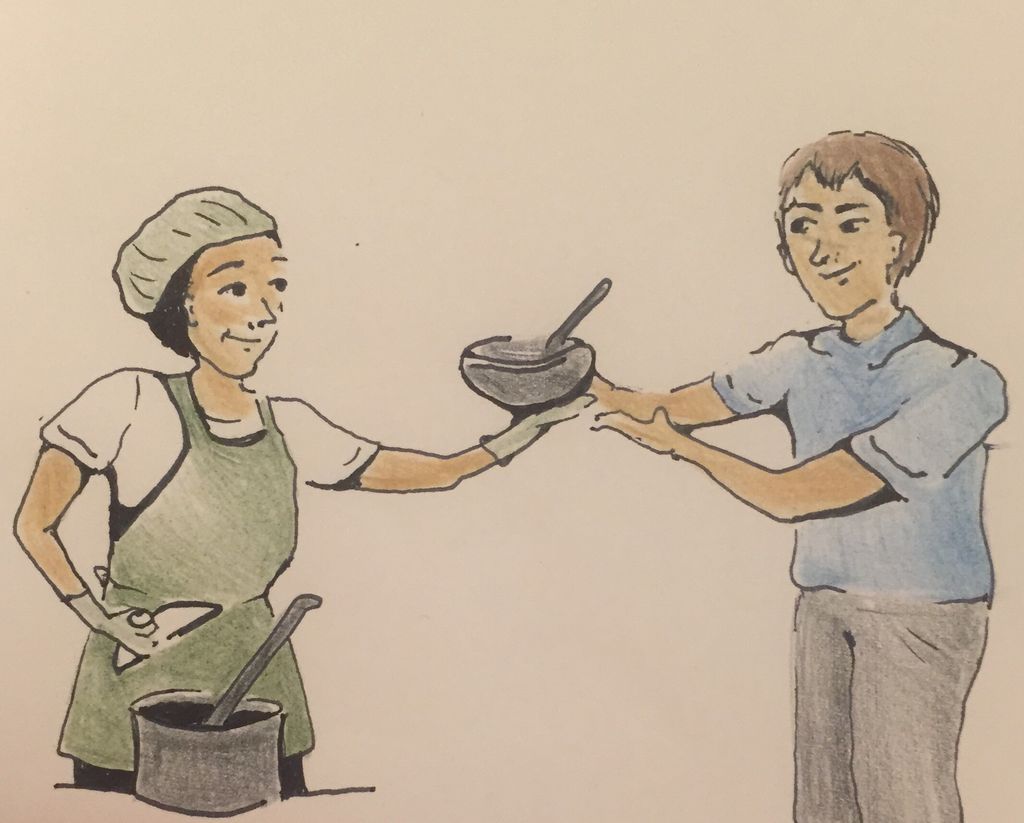 Art by Christine Nelson
As people come back from spring break and Project Serve, social media become inundated with pictures of mission work around the country and the world. It's easy and OK to be entranced by the idea of traveling far, far away to help others on some distant continent, but sometimes that keeps people from seeing the needs of the people in their own cities, even right here in Malibu.
Volunteering abroad sometimes is not as successful as we'd like to believe. Noel Becchetti outlines a few of the reasons short-term mission work abroad can be ineffective in his article "Why Most Mission Trips Are A Waste Of Time," published on the Center for Student Mission's website. Some people are given unimportant, useless tasks in order to make them feel like they have accomplished something. In addition, dealing with volunteers can take pastors away from their work in order to help keep them busy, and volunteers can interrupt the work of those who have spent decades working in an area.
None of this is meant to say that mission trips are all ineffective or useless, but is instead meant to dispel the idea that mission work abroad is somehow more meaningful or valuable than that in your own city.
There are a lot of good reasons to try volunteering in your own city before thinking about mission trips abroad. First and foremost, volunteering in your own city is usually free, making it something you can take up anytime you want without having to fundraise. Second, you get the opportunity to actually watch what changes over time in the people, project or city where you invest your volunteer effort. Third, you have far more variety of options available to you in terms of types of volunteering you can do. You can work with people or animals directly, or you could take an administrative position if that's more where your talents lie. Finally, if you take the average $1,000 to 3,000 spent on traveling, food and lodging for a mission trip abroad, that money goes a lot further here at home as Doug Banister points out in his article from Christianity Today, "Rethinking the $3,000 Missions Trip" published July 23, 2013.
The best part about volunteering locally is that it takes so little effort to get started. A quick search on great websites like volunteermatch.org and a few emails are all it takes to begin making a difference right at home, and even the Pepperdine Volunteer Center has listing after listing of volunteer positions in Malibu and the surrounding area just waiting for to be filled. So put your heart where your home is, and reach out today.
______________
Follow the Pepperdine Graphic on Twitter: @PeppGraphic