Art by Xander Hayes
When abroad, Pepperdine students often speak of homesickness. For 9.95 percent of Seaver, that is a constant reality. According to the admissions website, this 9.95 percent of international students hail mainly from China (28.97 percent), Indonesia (10.34 percent), South Korea (7.97 percent), Canada (4.83 percent) and India (3.10 percent).
For an American institution, accepting international students is beneficial. The more noble reasons include opening up a platform for multicultural discourse or enriching education with diversity. Practically, since international students are rarely eligible for most types of aid, they are paying the full cost of attendance. In addition, their attendance also boosts rankings on diversity and the university as a whole.
However, I cannot shake the suspicion that international students, especially those coming from non-Anglophone nations, are not active agents of multicultural discourse. Rather, faced with the linguistic pressure to learn "proper" English, they also face instances of micro-aggression on a regular basis.
Junior Tim Zheng, despite having had lived in the United States since 2009 and who speaks proficient English, tells me he faces ignorance quite often. "Personally, I have not faced much discrimination," he says. But there is the assumption that China is backwards while America is advanced and rational. "Does China have forks?" "Do you guys eat dog?" "Ew, that Chinese restaurant must be dirty," or in reference to other Asians who are not even Chinese, "Dude … it's your people … go say hello!"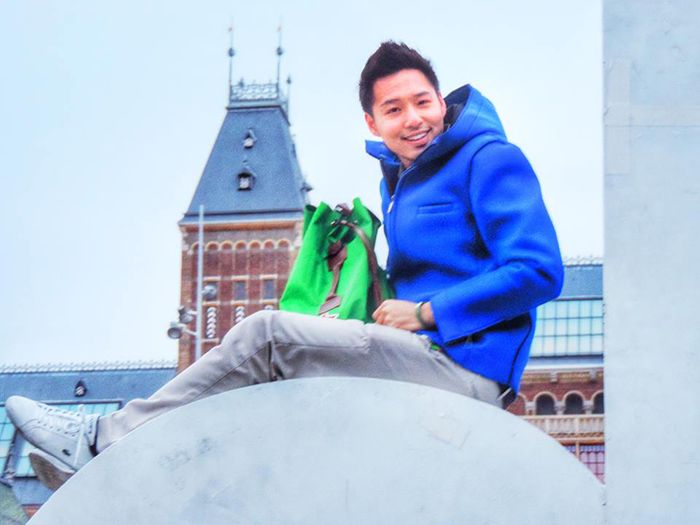 Junior Edwin Jaury, who recently transferred to USC, from Indonesia commented on his time at Pepperdine. He remarks that he "never felt [actively] discriminated when [he was] at Pepperdine" but that "there are times where people joke when [he] [pronounces] words wrong." In other instances, jokes can be less harmless. Sophomore Ziqian Gao from China recalls an instance through which he was asked where he wanted to study abroad. When he explained that he wanted to go to Europe, a peer asked "Why not Argentina?" After listing his personal reasons, the peer remarked "or maybe you just don't want to go to another developing country." In Gao's words, "[the classmate] was apparently kidding, but it was still uncomfortable."
However, international students are often not faced with discrimination against their specific culture, but rather perceptions of cultural ideologies surrounding it. For instance, the general public perceives Christianity as a "Western" tradition, despite the blossoming of Christianity in the global south. During orientation, Gao remembers speaking to a fellow freshman. The freshman asked Gao if he is a professing Christian, to which Gao replied that he is not. "He just stopped talking to me," confessed Gao. "I could feel his disappointment."
Is this prejudice limited to individuals? Zheng wrote of Religion class being difficult due to language difficulties. "The professor was expecting us to write all the papers with [a] Biblical perspective," Zheng wrote. "It was out of my ability." He attributes this to a difference in culture. "You can possibly FAIL religion." Regarding a practice he was completely unaware of, he wrote "You even have to be able to demonstrate your 'convocation' and 'calling' for your first year seminar before school even starts."
Prior to coming to school, upon hearing that he is an international student, Zheng was already associated with wealth. Gao shares this sentiment, as he writes that "people definitely think international students are rich" but that he has not had any tension or "bad experiences" due to the fact that he does not "throw money out." Zheng, on the other hand, remarks that "some Americans will assume that [due to this impression of wealth], [Chinese people] deserve to be taken advantage of." Although it has not happened to him personally, he knows that it happens to students who have not lived in America for as long as he is. "Americans will ask them for food and stuff," he remarks.
I am not suggesting that Pepperdine is a terribly racist institution. In fact, most of my conversations with students I interviewed portrayed Pepperdine as relatively welcoming. However, the mere fact that they can tell me these microaggressions while maintaining that Pepperdine is welcoming is very telling of their expectation that they are here to learn and write off frustration as "misunderstanding" or the racism of a select few. Diversity is only beneficial if we too, look to international students as a means to learn, rather than just to tutor, "normalize" and Americanize.
I am arguing that the post-racial tendency to expect Anglo-conformity is hurting the university as a whole. If we are not letting diversity fully run its purpose of enriching education or allowing for a more public platform for multicultural discourse, then let us face it — we put international students in a position where they are reduced to their monetary value, and that is a shame. Director of OneStop Andrea Harris reports that the "50 percent diversity [that Pepperdine claims to have achieved] is accurate." However, she adds that that is "demographics, not behavior." Despite efforts of focus groups with international students "to find out about their experience," Harris writes that she believes there is "still a degree of segregation," but not one that is institutional.
The question is, how much are we willing to attribute this behavioral segregation as mere feathers of a bird?
__________
Follow Justina Huang on Twitter: @huanderwoman