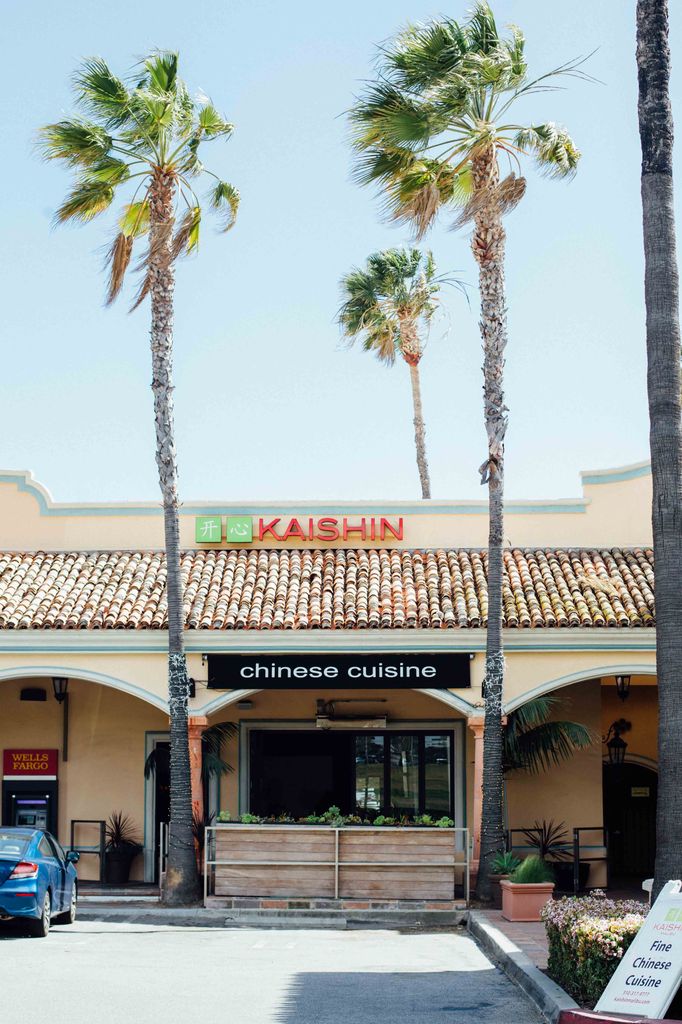 Photos by Zach Le
All Pepperdine students understand the struggle of off-campus dining in Malibu. There are plenty of delicious food options in the area, however many are not exactly "college-student friendly." It is often difficult to find places that are affordable in Malibu, and it is even harder to find places that deliver to Pepperdine's campus.
While they may be difficult to find, a few such places do actually exist. Here are a few restaurants that could be your saving grace if you are stuck in Payson studying for the night and need delivery to pull you through.
D'Amores Pizza
Domino's may not deliver to Pepperdine, but this delicious pizza place comes to the rescue. D'Amores is open 10 a.m. to 11 p.m. Sunday through Thursday, and stays open until midnight on Fridays and Saturdays. They even have gluten-free and vegan pizza available. D'Amores boasts of quality ingredients imported from Italy and many celebrity regulars. The buyer should note that the organic, hormone-free ingredients, while making for excellent pizza, also result in a boost in prices. A medium cheese pizza costs about $18. The fee for delivery is $3. The number to call to place an order is (310) 317-4500. Check out the website at http://www.damorespizza.com/.
Kaishin
This Chinese restaurant offers delivery service for a $6 fee. Kaishin has a wide variety of food, from poultry to vegetable to noodle dishes. The pad thai and the chicken-fried rice come highly recommended. It is open weekdays from 11:30 a.m. to 3 p.m. and 5 p.m. to 9:30 p.m. Open on weekends from noon to 9:30 p.m. You can order delivery either online (http://www.kaishinmalibu.com/) or by phone (310-317-9777). Also note that delivery requires a $30 minimum order. All Kaishin delivery goodness is available to you starting at 5 p.m. but make sure to get that order in before 9 p.m. because delivery closes at that time.
Spruzzo
This little Italian restaurant is another option if you are craving a good pizza or pasta dish. The Spruzzo menu also includes gluten-free pizzas and pastas. Their delivery fee is $3.50. Open Sunday through Thursday from 11 a.m. to 9:30 p.m. and on Fridays and Saturdays from 11 a.m. to 10 p.m. Spruzzo has online delivery services available (http://www.spruzzomalibu.com/) or you could call 310-457-8282.
There are also independent delivery services that people sometimes use, particularly Malibu Delivery. However, this service recently implemented a policy where you need to pay $100 per month to use the service, which includes two free deliveries and then a $10 fee for any additional deliveries. This new policy certainly turns away many users; however, the upside of the service is that it will deliver most local foods, from Cafe Habana and Lily's Cafe to Vintage Grocers.
A perhaps less reliable and certainly less expensive substitute for Malibu Delivery could be to try an Uber. It may sound funny, but Pepperdine students have had success in the past with calling an Uber and asking them to pick up simple items, such as Subway sandwiches, to be brought to Pepperdine. There's no guarantee that any driver would cooperate, but it's worth a try.
Although there are not many to choose from, hopefully this new knowledge of these delivery restaurants will be a game-changer in your college eating experience here at Pepperdine. Time to forget about that walk to the Caf, sit back and pick up the phone.
_________________
Follow Mary Cate Long on Twitter: @marycathylong