First baseman Giovanni "Gio" Brusa plays for the Guadalajara Mariachis in Zapopan, Mexico in 2021. The San Francisco Giants, the organization that drafted Brusa in 2016, cut him in 2020, and Brusa has sought an opportunity in independent baseball leagues since. Photo courtesy of Gio Brusa
Within the past two years, Major League Baseball has raised starting salaries for minor leaguers, restructured farm systems and enacted a housing policy for free accommodations — but many players still struggle to make ends meet.
While MLB delayed Opening Day of the big-league season in the midst of a three-month-long lockout, the minor league season will begin April 5, as planned.
The lockout ended March 10 after 99 days, and MLB players will report to spring training a month after their minor league counterparts.
A key point in the lockout negotiations was major league players seeking a raise in the six-figure MLB minimum salary. Meanwhile, minor leaguers — who receive poverty-level salaries during the season and don't receive pay at all outside of the season — often live frugally to pursue their dream.
"You're training all year and you don't get paid anything," former Pepperdine infielder Wyatt Young said. "And so you truly have to love it, or else you probably won't last."
MLB raised in-season salaries for minor leaguers in 2021 and enacted a housing policy for 2022 that will guarantee free accommodations, though it came at the cost of 40 minor league teams losing their affiliation with big league franchises in a Dec. 2020 restructuring.
Did the MLB Lockout Affect Minor Leaguers?
MLB canceled the first two series of the season as it negotiated a new Collective Bargaining Agreement with the MLB Players Association to end the owner-imposed lockout — the first work stoppage in baseball in 26 years. MLB's CBA identifies the terms, conditions, rights and responsibilities of the league and the Player's Association.
Minor League Baseball — the vast system of MLB-affiliated teams and leagues in which players develop as they attempt to advance to the majors — does not have a union or a CBA. This meant minor leaguers began spring training in February and March, despite the lockout.
The big leaguers — players on MLB teams' 40-man rosters — could not report to spring training or contact anyone in their organization until the lockout ended, but minor leaguers said they looked forward to a full summer of baseball after two COVID-19-shortened seasons.
"I'm more excited than ever and motivated than ever," former Pepperdine pitcher Wil Jensen said. "I'm living a lot of people's dreams — to be playing baseball and making money for a living."
As Jensen attends spring camp in Arizona, he does not receive a salary — only a stipend for meals.
MLB maintains full control of the wages and working conditions of the players in the MiLB, including requiring players to attend spring training without providing a salary.
Salaries Stagnating for Minor Leaguers
Players chosen in the MLB Amateur Draft generally receive a five-to-seven-figure bonus when they sign their first contract.
Young, now a second baseman with the Florida Complex League Mets — the New York Mets' rookie-ball affiliate — lived off his $125,000 signing bonus in the offseason while preparing for the 2022 season.
The "slot value," or standard signing bonus based on draft pick, starts at $8 million for the first overall pick.
This guaranteed money drops dramatically as teams select players later in the 20-round draft. Catcher Dillon Tatum — who appeared in five Florida Complex League games in 2021 — received a $25,000 bonus after the Minnesota Twins drafted him in the 20th round. Tatum is a former standout at San Joaquin Delta College and UC Irvine.
While signing bonuses provide players an immediate return on their decision to play professional baseball, it is the largest sum of money many of them will make in their baseball careers. A small minority of minor leaguers, less than one in five, ever make the majors.
The regular salaries of these players crept upward in the past half century. Ed Sprague Sr. made approximately $3,000 a year in 1966, while Ed Sprague Jr., drafted two decades later, made approximately $4,500 annually at a higher level, Sprague Jr. said.
While $1 in 1966 is equivalent to $8.68 today, or a 768% increase, due to inflation, Jensen only made 220% more per month than Ed Sprague Sr., 50 years later.

Statistics courtesy of baseball-reference.com and the players listed
Minor league baseball salaries increased between 38% and 72% in 2021 depending on the level, but baseball's wage hike has yet to catch up with inflation.
Players in rookie ball — MiLB's lowest tier — made $400 per week in 2021, while those in Low-A and High-A, the two levels above rookie ball, made $500 per week, according to Bleacher Report. Considering the teams pay players for roughly 25 weeks of the year, $400 per week results in approximately $10,000 per year.
The players are at the ballpark for a minimum of 10 hours per day during the season, with one or two off days per month. On game days, they arrive six or seven hours before the game, Young said.
Over the course of the full year, they make less than minimum wage — an arrangement only possible because the Supreme Court exempted baseball from the Sherman Antitrust Act in Federal Baseball v. National League.
Young said the large signing bonus and the following income put players in a precarious situation — he said players that get $20,000 or less at signing or less are probably not "comfortable."
Jensen, now playing in the San Francisco Giants organization, received $20,000 at signing, though he likely would have gotten more had MLB not reduced the 2020 Amateur Draft to five rounds due to the COVID-19 pandemic, he said.
"In a normal year, I probably would have been like a seventh- or eighth-round guy," Jensen said. "I would have made a lot more. So I got screwed in that sense."
MLB teams could also "lowball" him in contract negotiations, Jensen said, because he graduated from college. This meant Jensen could not forego a professional offer and choose to return to school instead — which he did after the Athletics drafted him in the 28th round in 2019.
Jensen, Young and Tatum each gave roughly 5% of their signing bonus to their respective agents after they signed their contract. Most young players choose to have agent representation in contract negotiations, former Giants first baseman Giovanni "Gio" Brusa said.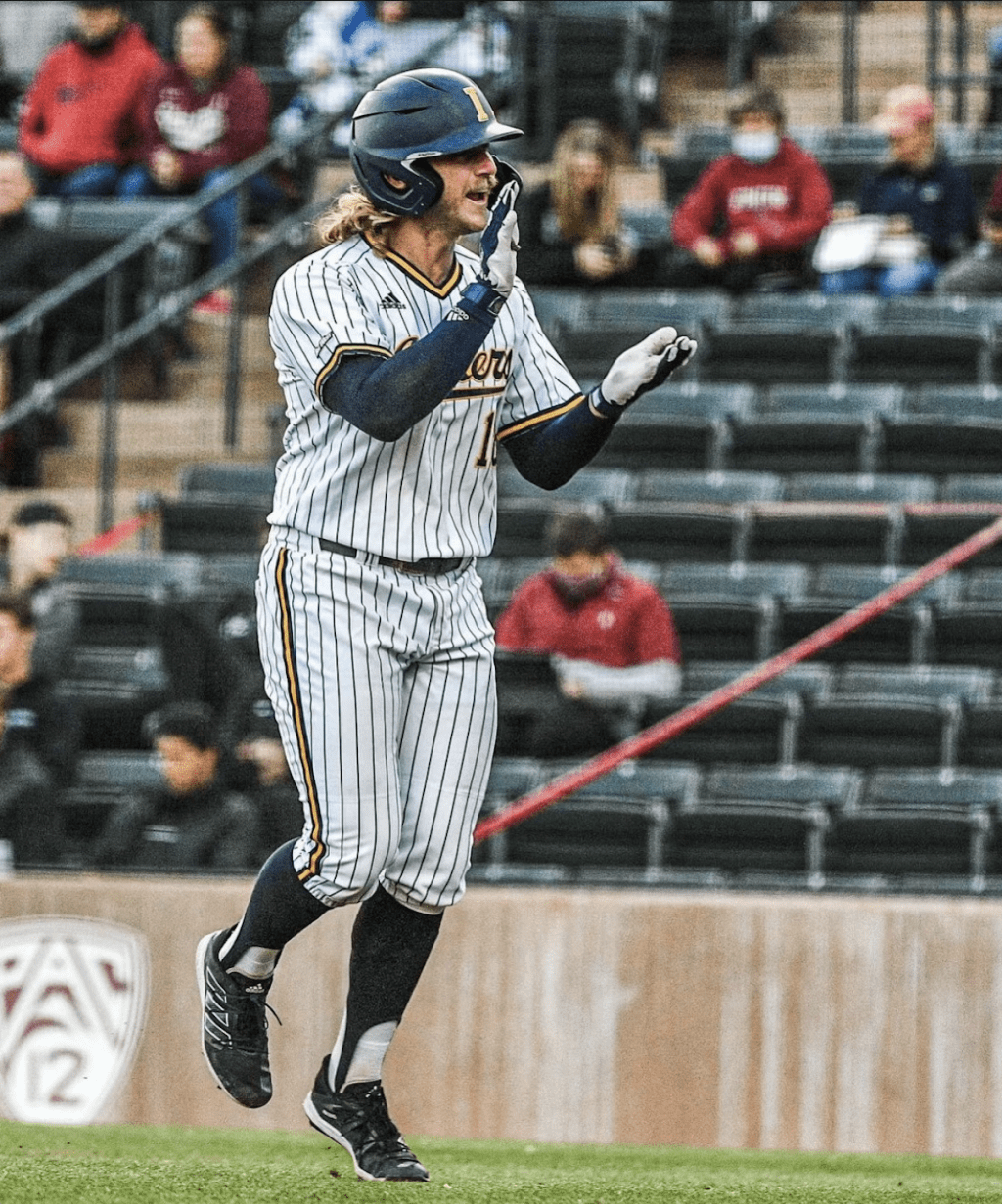 Catcher Dillon Tatum celebrates during his 2021 baseball season with UC Irvine. Tatum hit .278 with 15 home runs as a junior for the Anteaters, and the Minnesota Twins drafted him in the 20th round of the 2021 MLB Draft. Photo courtesy of Dillon Tatum
Brusa, a former standout at the University of the Pacific, played in the Giants organization for four seasons, getting as high as Double-A in March 2019 before the Giants cut him in 2020. He spent a season playing for the Guadalajara Mariachis in Mexico and will pursue an opportunity with the Lake Country Dockhounds in Wisconsin.
Economic hurdles oftentimes prevent players from continuing playing ball into their late twenties, Brusa said.
"I know a lot of guys that, unfortunately, weren't able to continue their career just because financially, they just couldn't continue," Brusa said.

Jensen and Young said they pocketed most of their weekly salary during the season because their only consistent expense was transportation.
During the offseason months — October through March — there is no bi-weekly paycheck to pocket.
It is difficult for players to hold a day job in the offseason, as they must maintain their baseball training regimen, Brusa said. Many will coach kids or give hitting lessons, Jensen and Young said. Others work at golf courses or hardware stores, Jensen said.
"I know guys that do Uber driving or DoorDash and stuff like that just to scratch a couple extra pennies together," Brusa said. "It's tough, when you actually go get a nine-to-five job in the offseason because at the same time, you've got to be doing your training."
Jensen's and Young's ability to pocket their salary was not the case for every minor leaguer, as MLB did not require its teams to provide players with housing or meals, like the Giants and Mets did for Jensen and Young, respectively. Teams still do not have to provide a certain number of meals, but now have to pay for housing.
MLB Requiring Teams to Provide Housing
In October 2021, MLB decided to require its franchises to provide housing for their minor league players for the first time.
Sprague Jr., now the Director of Player Development for the Oakland Athletics, said he did not receive assistance or stipends for housing and rarely received food when he played in the minor leagues in the late 1980s. Sprague was a first-round draft pick, and the Blue Jays called him up to the big leagues in 1991.
"If you compare my minor league experience to minor league experiences 20 years ago, mine would be considered the Taj Mahal," Brusa said.
While the Mets provided Young with housing — a hotel room with a roommate in 2021 — and Jensen received a $500 per month housing stipend from the Giants, this was not the industry standard. Many teams left players on their own to find lodging.
With the Twins, Tatum paid $510 per month — roughly a third of his salary —for housing. He will not have to do that during the season in 2022, he said.
The housing policy reads that teams cannot use hotels unless apartments, houses and host families are "not feasible," but players raised concerns about the accommodations of players with significant others or children.
Teams can place two players in a room, and the individual teams determine what qualifies as "not feasible" — causing players like Joe Hudson to tell The Athletic they can only expect MLB to take advantage of "loopholes."
"It's a business at the end of the day," Brusa said. "And I know this sounds kind of pessimistic and negative, but when you're in it for a little while, you see the politics and bulls— that goes on."
The amount and quality of meals for players remains different between organizations — Young received two meals a day during the season, Sprague Jr. said the Athletics provide two, while Tatum received three.
"I know a lot of guys on our team that would kind of blow through [their salaries], they would eat out a lot," Jensen said. "I try not to — I tried to make food as much as I could."
The current minor leaguers said many players elect to bring a car to their spring training camp, so gas money can be an added expense.
Regardless of which organization signs their paycheck, players know they can be cut or sent down at any time, so players said they have little spending money or time for things outside of baseball.
"They get to do what they love, which is a huge blessing," Brusa said. "But with the amount of hours and time they commit to it, they should be able to have an opportunity to make some money."
Minors Restructuring Limits Opportunities
In 2020, MLB restructured the minor league system, causing 40 franchises to lose their affiliations with MLB teams. Some of these franchises now operate in independent leagues, while some ceased operations entirely.
In one fell swoop, more than 1,000 players like Brusa were no longer in an MLB farm system.
"I think Major League Baseball was looking for a way to do that for a long time, and I think they used that opportunity to do so," Brusa said. "There's a lot of good ballplayers out there. Major League Baseball is slowly writing the narrative that 30 years old is old. A lot of guys don't really reach their prime until their thirties."
Sprague Jr. said the changes did limit opportunities in the short run, but it also reduced the number of players on rosters who were riding the bench — technically in the system but not getting playing time.
"If they're good enough and they still want to play, they probably can find a place in independent ball," Sprague Jr. said. "[They can] go out and play every day, put up a body of work and then we're still going to need players."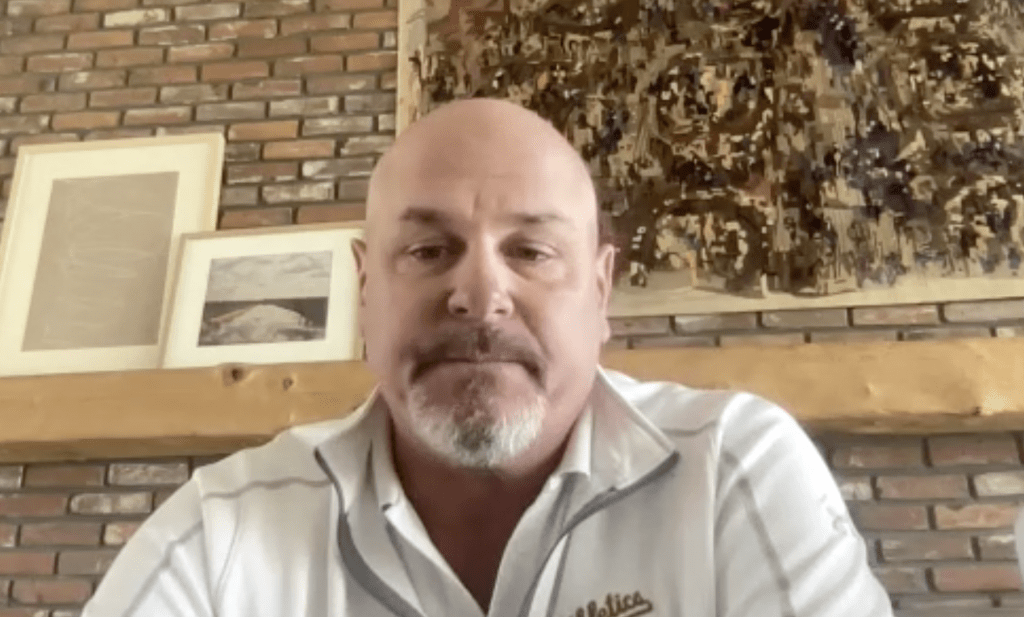 Ed Sprague Jr. speaks on Zoom on Feb. 7. Sprague Jr. was an 11-year MLB veteran and then a Division I college head coach before beginning work in the Oakland Athletics organization. Photo by Karl Winter
Players in the minor leagues continue to compete against each other to move up in the ranks.
"You have to be a little selfish in a way," Young said. "This is your career. One day, you'll be playing with this team. And then the next day, you'll be playing with 40 new guys."
While the developmental aspect of the minors remains the same, MLB is beginning to recognize players' concerns regarding salaries, housing and general working conditions in the minor leagues, Sprague Jr. said.
"It's going to take more than just one year to get it all fixed," Sprague Jr. said.
____________________
Follow the Graphic on Twitter: @PeppGraphic
Contact Karl Winter via Twitter (@karlwinter23) or by email: karl.winter@pepperdine.edu