New option may relieve pressure on the 150-person waiting list for other overseas study opportunities.
By Juana DiegoStaff Writer 
The applications were turned in, the expectations were high and then the results were revealed.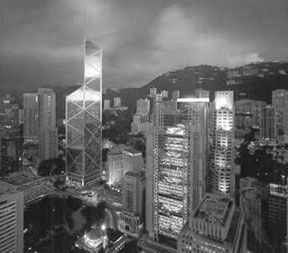 Although many students were accepted into the overseas program of their choice to study for the 2003-2004 academic year, a large percentage were not.
In response to this overflow of demand, Pepperdine now offers a program for students to study and travel in Hong Kong.
"At the present time, all of our existing residential programs are full for next year and we have 150 students now on our wait-lists," William Phillips, dean of International Programs, said.
"Students who enroll in the Hong Kong Program will live in the new high-rise dorm at our partner institution, Hong Kong Baptist University.
"In this building two double rooms share a private bath to form a suite. Each suite is air-conditioned and has high-speed Internet access," Phillips said.    
Pepperdine students will be living with other students at Baptist University. Living conditions are similar to those of the Malibu campus. 
Current arrangements plan to have two Pepperdine students in a suite with two natives. Students will also have a 1,000-point meal plan.
Scholars who choose to enroll in this program can choose to apply for either the full academic year or only for one semester. Financial aid is also offered for those students who qualify as the tuition will be slightly more than staying on this campus.
Those studying abroad in Hong Kong will follow the university's academic calendar which is similar to Pepperdine's.
The fall semester will end before Christmas, and the spring semester will begin in January. Prior to the beginning of the fall semester, students will go on an educational field trip.
"They will travel to Shanghai, Beijing and Xian," Phillips said.
Students will also have the opportunity to visit Tokyo, Kyoto, Nara and Hiroshima during the Chinese Lunar New Year Holidays in January or early February.
Communication and business  majors can take several classes at the university. Students will take two classes from the visiting Pepperdine professors, but will attend other classes taught by Hong Kong professors.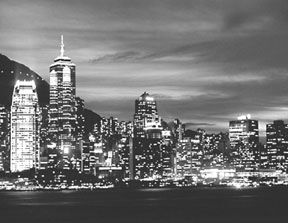 Many classes will include students from all over the world as Hong Kong is an international city.
Dr. Tom Reilly will be the visiting faculty member in the fall and Dr. Loretta Long will serve in the spring. 
Freshman Michael Ocean has recently applied to the program. He hopes to experience all of Hong Kong culture if he is accepted to go.
"I hope to gain the experience of a lifetime (in) Hong Kong," he said. "Especially because I think it is the greatest city in the world. I hope to one day live in Asia. I think Hong Kong will be a great place."
Ocean is not the only one wishing to go to Hong Kong.
"I know that only yesterday one of the students who had a place in Florence for the next academic year asked me if she could switch to Hong Kong.
 Since there are 43 other students wait listed for her spot in Florence, I knew we could fill it, and gave her permission to go," Phillips said.   
Sophomore Nicole Ho, who was born in Australia but raised in Hong Kong, has advice for those who study abroad in her home city.
"Experience the whole culture, it's really interesting. It's predominantly Chinese, but it is very mixed. There are many places to see. It is just a matter of exploring."
For those who were not accepted into the program of their choice and would still like the opportunity to study in another country, applications are still being accepted.
March 13, 2003