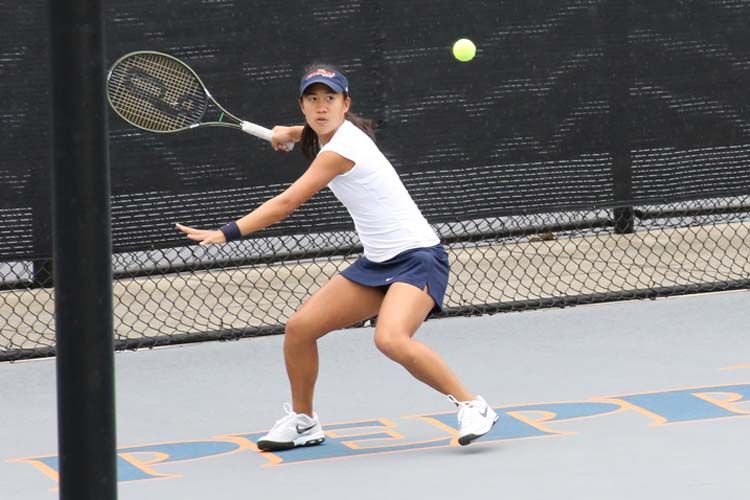 Photo by Alysha Tsuji
The weekend's wet weather delayed the women's tennis match for an hour on March 1, pushing back the start time to around 12:15 p.m. Under gloomy skies and a light drizzle, the Waves began singles play against the visiting team, Hawaii, for 20 minutes until the rain picked up again.
In that short stint, the teams barely broke into their first sets. Pepperdine led on every court with the exception of senior Ale Granillo who was in a tie.
Hawaii will return to Malibu for the postponed matchup on April 21 at 1:30 p.m., according to Pepperdine Athletics.
_________________________________________________________________________
Follow Alysha Tsuji on Twitter: @AlyshaTsuji