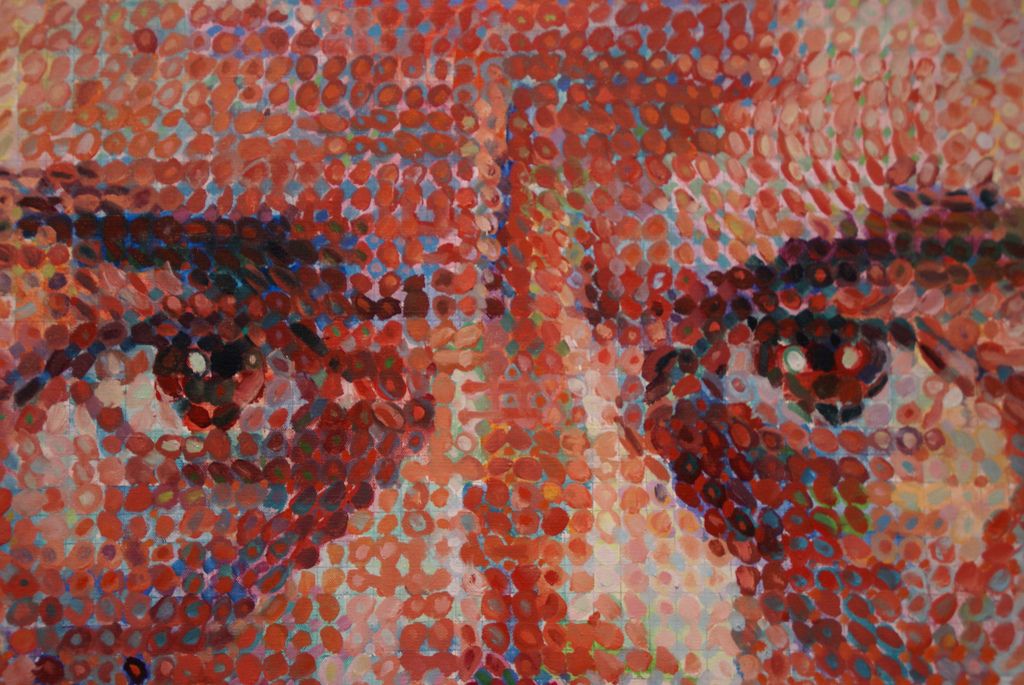 Photo Courtesy of Susan Tryforos//Creative Commons
Every spring, the Frederick R. Weisman Museum displays a traveling art show. This semester, the museum will be home to the works of Chuck Close, an artist who greatly advanced modern art despite losing the use of both his legs and an arm. Close is considered by many to be one of the most important abstract expressionists in modern art. The collection will give a personal look into the life of Close, including images of his first wife, daughter, close friends, and many self-portraits.
Born in Monroe, Washington, in 1940, Close was bullied and struggled in school due to his dyslexia but found refuge in art. When he was 11 his father died and his mother was diagnosed with breast cancer. "You will be happy again, and you can survive almost anything," Close said in an autobiographical documentary while reflecting on his childhood.
Despite his personal tragedies, he pressed on and graduated from the University of Washington in 1962, after that, he went on to graduate from Yale with a BFA and MFA. In 1988, he suffered a spinal aneurism, leaving him a quadriplegic. Before he regained the function of one of his arms, he painted with his paintbrush in his mouth, still managing to produce critically-acclaimed art.
Beginning as a photo-realist, Close found abstract expressionism to be a more free medium and worked in it until he grew dissatisfied in 1968. Then, deciding to combine realism with abstraction, he took a photo of himself and drew a grid over it, recreating the photo on a large eight-foot canvas with intricate brushwork. His style from then on became a combination of his past photo-realism with abstract expressionism; he grew interested in where abstract ends and realism begins. Up close, a Close masterpiece appears to be completely abstract, and yet from afar they become clear.
Close suffers from a rare condition called prosopagnosia, also known as "face blindness", meaning he has difficulty recognizing faces. In retrospect, Close realizes that he was likely drawn to the use of grids in his abstract replication of photographs because it aids him in recognizing the people closest to him. When he takes a familiar face, breaks it down into a grid, and then recreates it, it helps his condition.
Though Close is known for his grid-portrait paintings, he has also branched out into different mediums, including handmade paper, tapestry and even inking portraits with his own fingerprint, said to be his take on the belief that the artists leave a piece of themselves on the canvas.
"Portraits have been around for millennia, but he took that art form, and he put his own stamp on it. His portraits are different than what anyone else has ever done in the history of art," collector of the exhibition Jordan D. Schnitzer said.
This semester's works come from the collection owned by Schnitzer and his Family Foundation. The Foundation, containing more than 8,000 works, generously allows the artwork to travel all over the country to schools and galleries, often bringing art to communities that would otherwise not have the chance to house any artist of such acclaim. Schnitzer himself was at the grand opening of the exhibit on Saturday and spoke about his fascination with Close, as well as his passion for sharing art.
The Graphic sat down with Schnitzer to ask him about his investment in communities across the country, as well as the collection and his interest in Close. "He was able to overcome lots of obstacles that he had in his life, like we all do. So, he's inspiring as a human being, because even in the face of adversity he pushed ahead and followed his passion that now benefits all of us," Schnitzer said.
"Anyone can be an artist," Schnitzer continued, "but to end up in these walls and be judged by the best art critics and the public, you've got to move on up that artistic ladder. So, yes, anyone can be an artist; but to be [in the Weisman Museum] you generally have to be pretty well-recognized. To be recognized as an artist you have to do two things: You have to have a passion about a message you want to get out, one for which you're willing to rip your guts open to put it on that wall and let everyone come look at it, smile, and even criticize, and second … You've got to do it in a way that's different."
Follow us at @PeppGraphic