Photos by Hannah Arledge
When it comes to food, it's easy to stick with what one knows. But here are six international dishes to try that may make you want to eat with the serving spoon.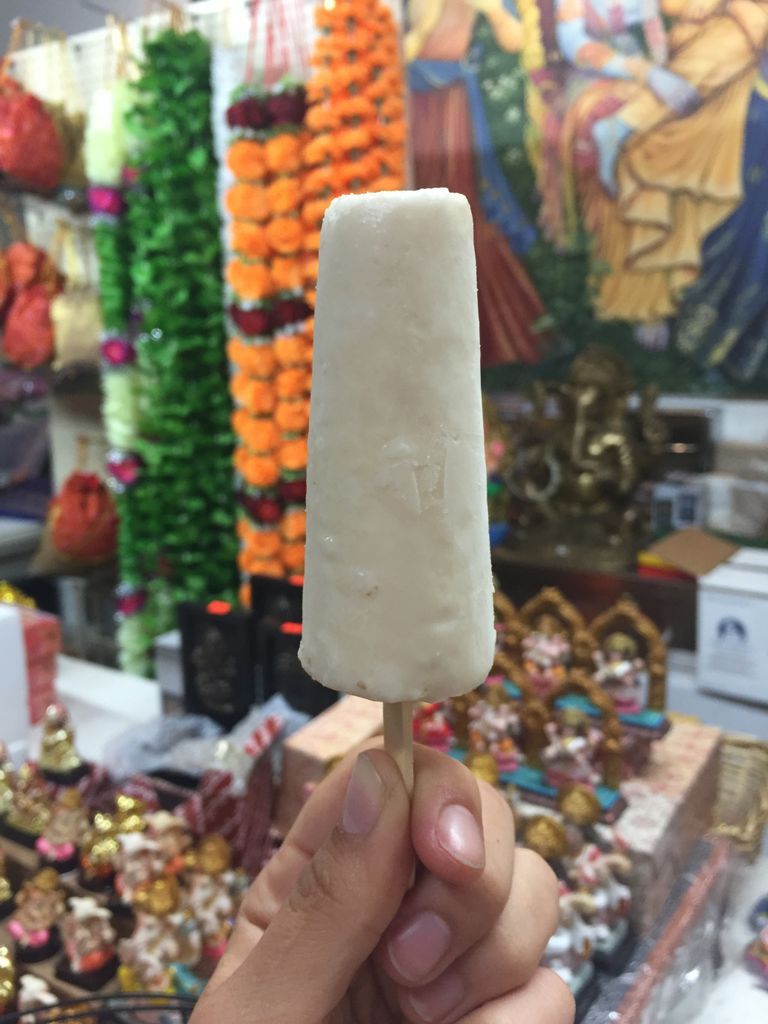 Kulfi
Kulfi is a Northern Indian dessert that requires a slow freezing process to eliminate ice crystal formation and create a dense and creamy texture. Comparable to a popsicle form of gelato, these slow-melting frozen treats are made of sweetened evaporated milk and traditional flavors like cardamom, rose or saffron. Accessible at most Indian markets and chaat houses, kulfi is sold at Simosa House East in Culver City and Nizam of India.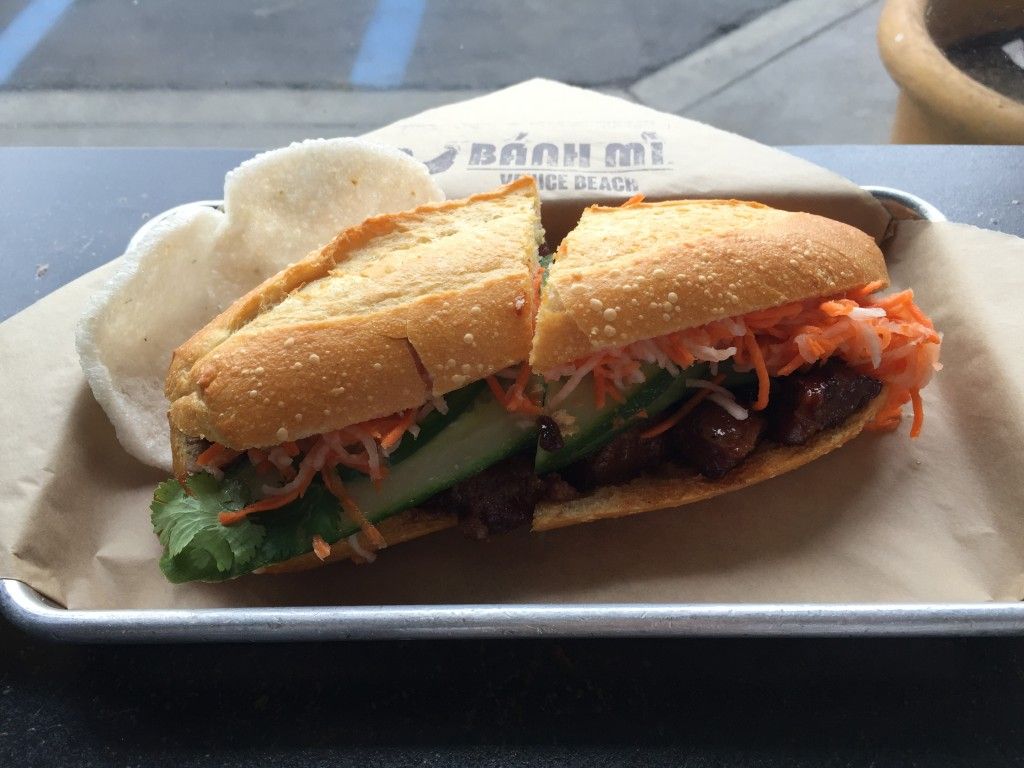 Banh Mi
This sandwich is a fusion of Vietnamese and French culture, traditionally stacking jalapeno, pickled vegetables, daikon, cilantro, pate or other meat on a baguette. It has been adapted for both gourmet and street cuisine, with its familiar flavors and on-the-go convenience filling the perfect lunchtime niche. Find fan favorites like the caramelized pork belly banh mi at Banh Mi in Venice and others at Phorage.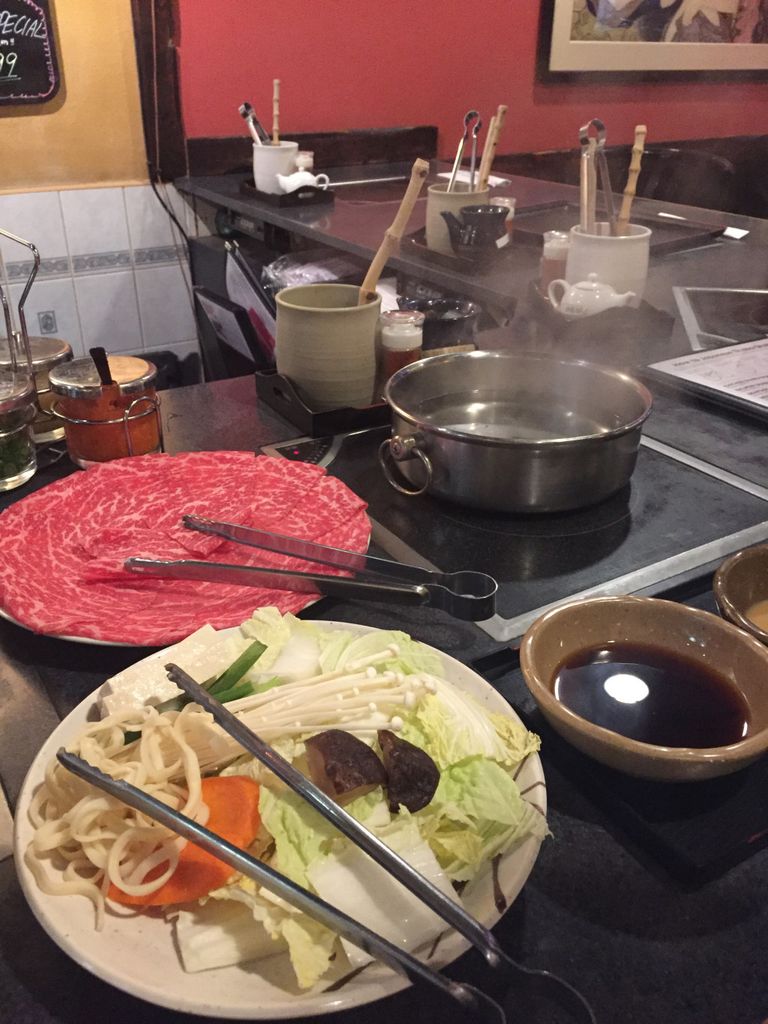 Shabu Shabu
If teppanyaki and ramen had a child, it would be shabu shabu — Japanese hot pot. Guests cook their own thinly sliced meat and vegetables in a family-style boiling pot of broth at the table, giving them full control over the preparation and variety. Usually served with an array of toppings and dipping sauces like ponzu or a creamy tahini sauce, shabu shabu is highly adaptable to each guest's personal taste. If anybody needs further convincing, shabu shabu gets its name from the sound the meat makes when it sizzles in the broth. For an alternative dinner with picky eaters or a new dining experience, try it out at Shabuya or Shabu Hachi.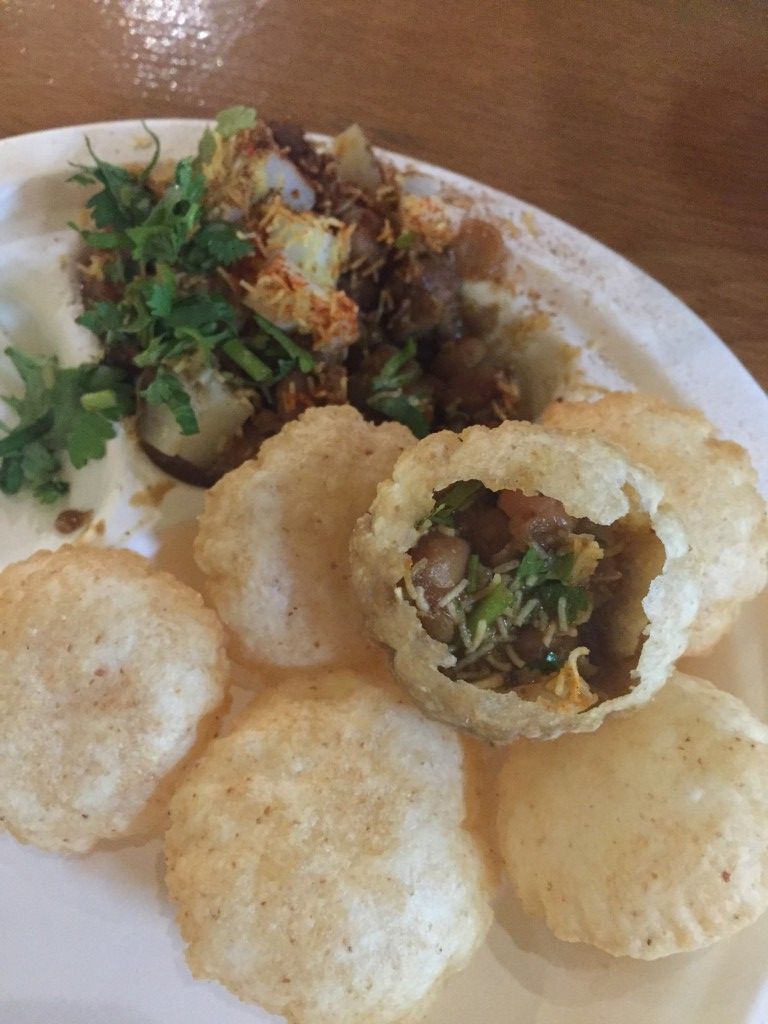 Pani Puri
Also known as golgappa, pani puri is an Indian street food literally meaning "water bread." The process of eating these is an adventure in itself. First, create a hole in the top of the fried hollow crisp. Fill this little pocket with a cold potato salad of sorts made with potato, chickpea, onions, tamarind chutney and masala. Finally, fill the pocket with the thin flavored water provided and get ready for an entirely unique eating experience. Eat it in one bite and sit along for the ride as the pani puri explodes into a spicy, tangy flavor trip. Feeling adventurous? Take a seat at the Samosa House and pick up some of their kulfi afterwards or find pani puri at Bombay Café.
Arancini
A classic Sicilian snack, these rice balls are traditionally stuffed with ragu and mozzarella, rolled in breadcrumbs and deep fried. Sprinkle some grated parmesan and they're good to go served hot or cold. The authentic preparation can be difficult to find, but what part about a molten, deep fried rice ball doesn't sound worth the drive? Appreciate "The Godfather" on a new level and check out Ugo in Culver City or Scopa Italian Roots in Venice.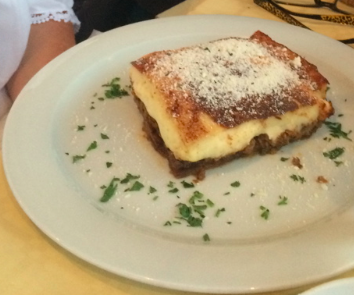 Moussaka
It's the sophisticated Greek relative of shepherd's pie. Layered mashed potatoes, ground beef, eggplant, and a smorgasbord of warm spices melt together in a rich casserole unheard of to most but comforting to all. Moussaka isn't common on many Mediterranean menus, so if it isn't possible to fly to Greece, or to the close second-best Evvia in Palo Alto, Aliki's Greek Taverna will do just fine. If you want moussaka within minutes, Malibu's Taverna Tony also offers this Greek favorite. After ordering, get to know the employees at this family owned business; they will tell stories that make the strange location by LAX seem like a dining room in the Grecian countryside.
With so many cultures represented in the LA area, there will always be a new bite to try. Keep an open mind and who knows — maybe a new favorite food is cooking right around the corner.
________________________
Follow the Graphic on Twitter: @PeppGraphic