The tradition of Frosh Follies continued Saturday night as freshman houses participated in chants and skits centered around Pepperdine themes. Darnell, DeBell, Miller, Eaton and Knott won the overall event. J. Pen, E. Pen, Phillips and Crocker won the chant.
The skits were full of puns, spoofs of popular songs and references to the mission and values of Pepperdine. The winning group performed a skit about the story of the Rock on campus and incorporated music from "Moana," Journey's "Don't Stop Believing," and Pitch Perfect's "Cup Song."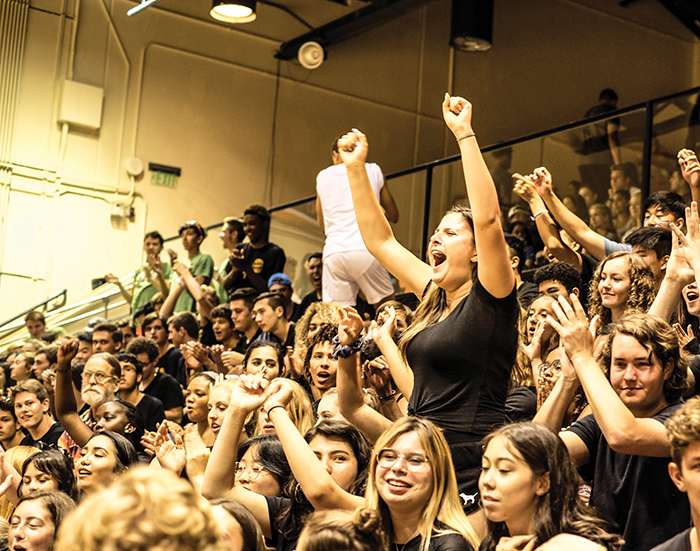 Junior DeBell SLA Jenna Gaertner said she loved watching community build during rehearsals.
"It was really cool to see how excited they'd be for different ideas and how they would share their own ideas to make the performance even better," Gaertner said.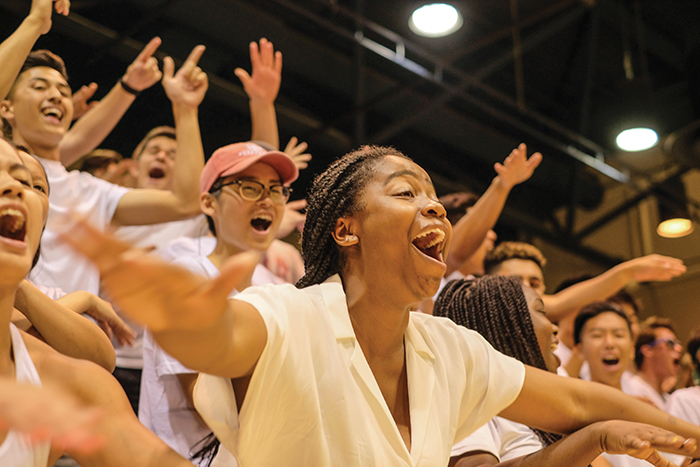 Freshman Areeya Kunawaradisai said her group's performance left her breathless.
"It was our best performance overall," Kunawaradisai said. "It was so hyped."
A panel of faculty judged the students, scoring their performance and originality.
Resident Director Phil DuVentre, one of the judges on the panel, said the students' creativity in the skits made them unique.
"It's amazing each time [to see] the creativity, pop culture references and current events that tie into a Pepperdine story," DuVentre said. "Each group had great energy and the diversity of this class is visible. It's an exciting time for all of us."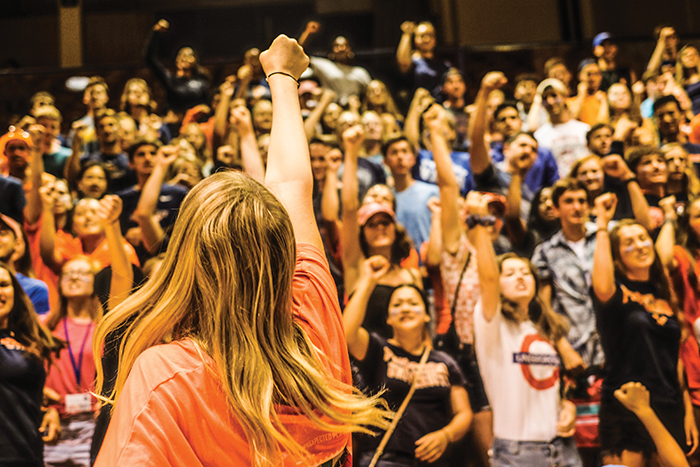 Follies ended with the Aftermath dance as students gathered in the Caf for the last event of NSO.
_______________
Follow Omar Murphy on Twitter: @omar_j_murphy