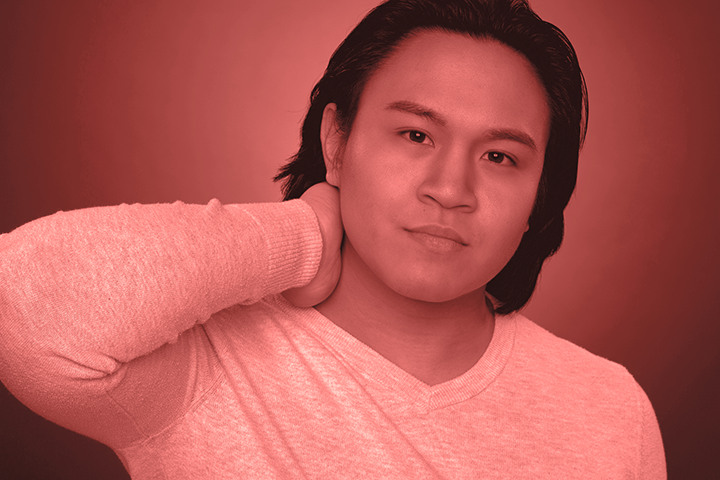 Photo courtesy of Brandon Gille
What's the most romantic activity for a first date? Eating at a fancy restaurant? Sitting on the beach? Maybe a trip to the emergency room?
Brandon Gille, senior Theatre Music contract major, went on a first date in February 2020 that ended with a trip to the ER after a surfing accident. Although the date didn't go as planned, Gille said it bonded him and the Pepperdine woman he asked to remain unnamed.
"I'm just glad I had that experience with her," Gille said. "There's an unending bond."
Gille said he met her while eating at a Subway in Santa Monica one afternoon.
"I was lining up, and I was ready to get my meatball marinara sandwich, and from the corner of my eye, I just saw a girl that I was really attracted to," Gille said. "She was eating, and I didn't know what to do, so I just kept on glancing over in her direction."
She eventually noticed him looking at her. They started talking, and Gille found out she was also a Pepperdine student. After their first meeting, she and Gille hung out a few times over the next month before finally going on an official date. They had surfing as a common interest, so Gille said they planned to go together early one weekend morning.
"We went down to Laguna, and we floated out a good distance into the ocean and we just waited for the sunrise," Gille said.
The morning was going really well, Gille said, and he wanted to try to do something to impress her even though he wasn't an expert surfer. That's when tragedy struck.
"I stood on my board, and I tried to do some type of maneuver on a medium-sized wave, and I tripped on the board," Gille said. "I did a front flip, and the waves ate me up. I was banged up everywhere, and I landed on a rock of coral."
Gille said after his accident, he and his date had to sit in a hospital for a few hours, but it was a successful outing, regardless of the location.
"She thought the situation was funny because she appreciated how hard I was working to try to make it a good experience for her," Gille said. "At the time, she thought it was super hilarious that I just failed at, you know, trying to be a charmer."
This first date left Gille in crutches for the rest of the semester, and although he and his date are just friends now, he said he learned a lot about himself and dating in general.
"The moral of the story here is that you should do your best to be you, and if you make a fool out of yourself, it's OK because we're all human and we're not perfect," Gille said. "So just try to be yourself and be the best you can be."
_______________________
Email Addie Whiten: Addie.whiten@pepperdine.edu
Follow Currents Magazine on Twitter: @PeppCurrents and Instagram: @currentsmagazine