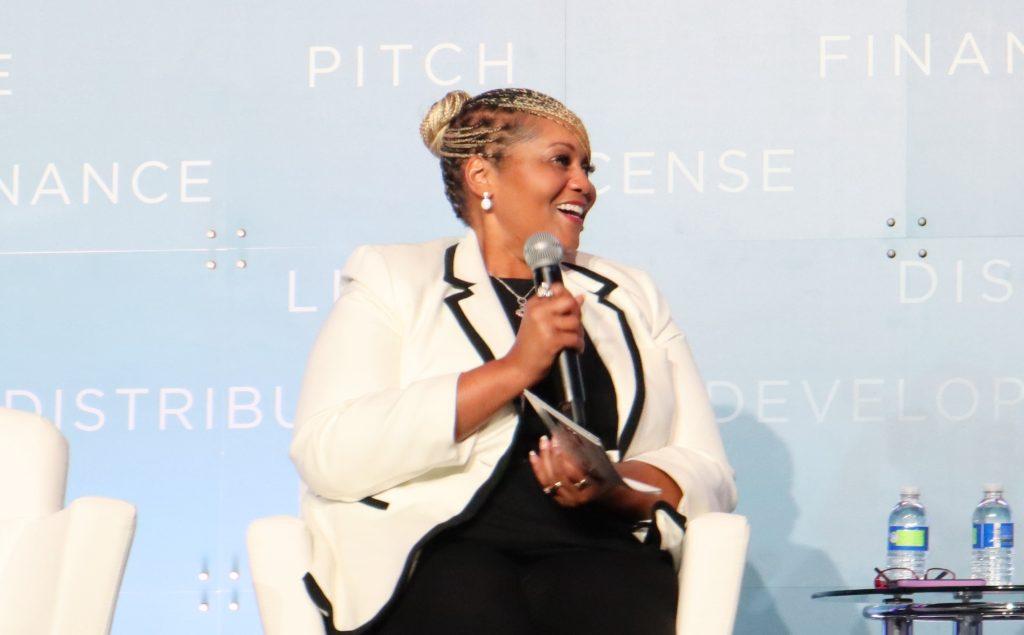 Joi Carr, professor of English and Film, takes part in the Engaged Symposium on Nov. 3. Carr spoke with Cedric the Entertainer and said she asked him about his work as a producer. Photos courtesy of Joi Carr
An author, professor, singer-songwriter and a woman in leadership are just a few words to portray her, said Joi Carr, professor of English and Film.
From singing in her mother's fashion shows to receiving her first professional acting gig at 12 years old, Carr is now in academia and producing music.
"Studying and learning has always been such a joy for me and it included my artistry too," Carr said. "So it all makes sense to me and it all feels like it's just one thing."
Academia Career
Carr said academia was always in her life — her father had a Law degree and an Architectural degree. She knew as a child she wanted to get a PhD and now has one in English, Literature and Film Studies from Claremont Graduate University.
"I've been able to study so many rich subjects and I feel like the synthesis of them all is now coming together for me in my professional career, as a professor, and then also in my life as an artist — what I do outside of the classroom setting as a scholar and as an art practitioner," Carr said.
Junior Holly Jackson said she took World Cinemas and African American Film, Literature, Poetry and Music with Carr. In the African American Film, Literature, Poetry and Music class, Jackson said Carr shared various works and taught the students how African Americans have contributed to today's culture, art and studies.
Jackson said the World Cinemas course allowed her to understand, as an actor, that people can produce similar stories in the world of cinema in different languages.
"Dr. Carr was able to broaden my perspective on film and broaden my perspective on what it means to be a creator and to be an artist," Jackson said. "And she introduced me to films that I would have never ever watched if it wasn't for her."
Jackson said despite having some non-film majors in these classes, Carr made them feel like they belonged.
"She caters her teaching to each individual student in a way that what she is teaching is going to be valuable and matter for you, and you're going to be able to take those lessons that you are learning and put them out back in the world," Jackson said.
Jackson encourages non-film major students to take a class with Carr if they are interested. Even though she completed her Film Studies minor, Jackson said she still sees Carr occasionally.
"It's like a beam of light every time I see her, it's like a spark of joy," Jackson said.
Along with the several books Carr has published, she said she is writing "Voice: African American Women and Vocation," which she plans to release in November. She argues that vocation is about one's journey and who one is becoming. She interviewed 30 women, one of them being Chaka Khan.
"[They are] some incredible women who have cut paths that are unique, and I am exploring their lives as exemplars toward what I'm discussing related to voice, the idea of journey and agency," Carr said.
Carr said she is also writing "John Singleton: The Soulful Auteur," which looks at John Singleton's filmography and includes guest authors for each chapter.
For the semester, Carr is a visiting professor and scholar at Harvard Divinity School. Along with teaching graduate students, she said she is also writing "Movies, Myth, Culture and Me," which highlights the importance of thinking about what one is consuming.
"I'm busy on the art side of things, but it's all one thing for me," Carr said. "It's just me showing up as an artist and as a creative in the space of academia, as an author, as a singer-songwriter, as an actor, as a leader of curriculum."
Work in the Arts
Carr said she is an active member of SAG-AFTRA as an elected convention delegate and an alternate board member for their local and national boards. She wrote she is also a member on the National EEO and Women's Committees and has served as Vice Chair of the Los Angeles Local EEO and L.A. Host Committees.
Some of her experience in music includes singing background vocals for David Lee Roth and producing Willie Norwood's last album, "I Believe."
She has eight solo albums, and Carr said she is working on her ninth album. She also attended the GRAMMYs on Feb. 5.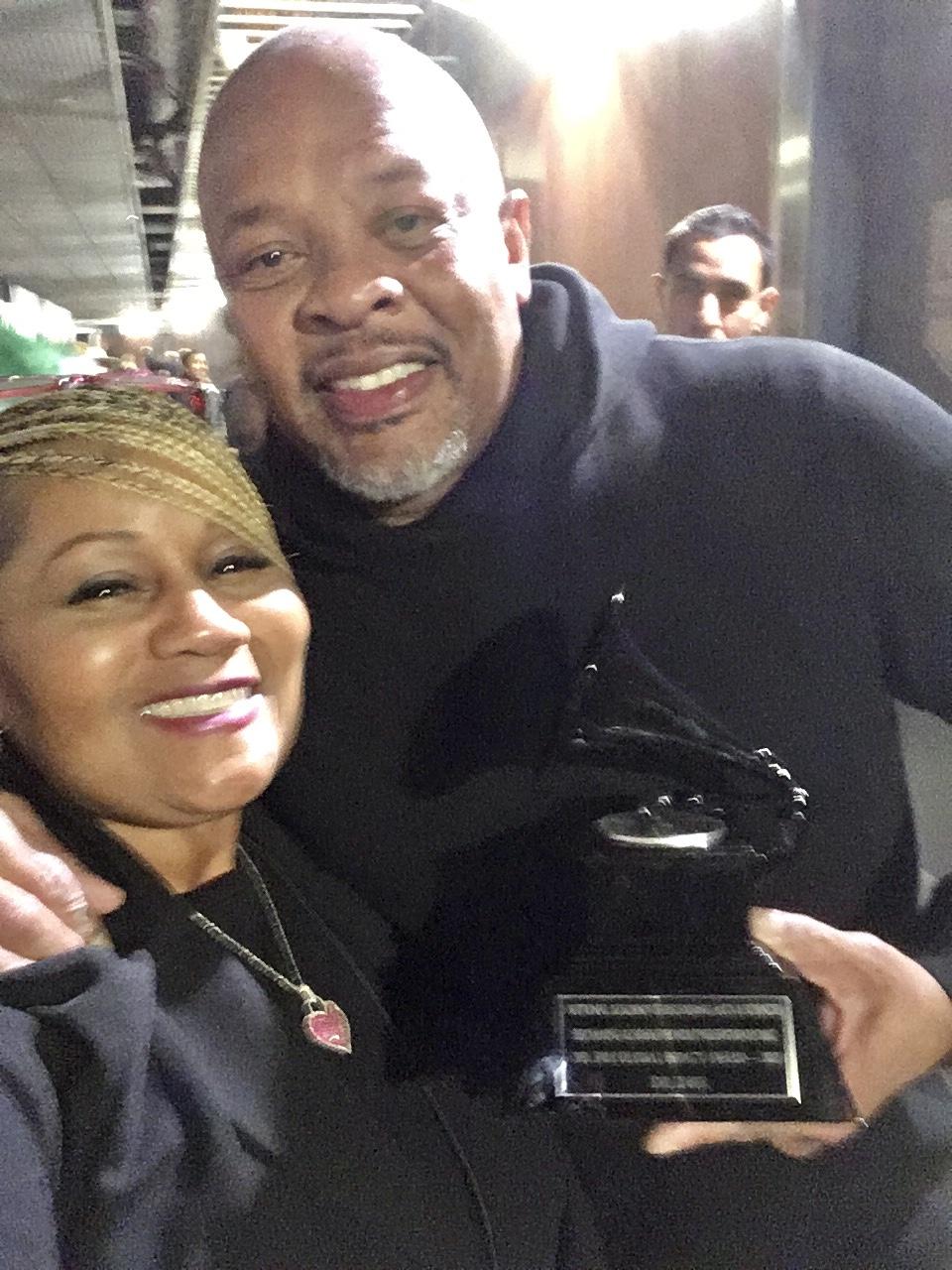 As the producer of the Engage Symposium for Pepperdine's Institute and the American Film Market, Joi Carr said she has led many interviews with music and entertainment icons. Carr said Pepperdine's annual event — the Engaged Symposium sponsored by the Institute for Entertainment, Media and Sports — developed the event this past year at the Loews Hotel on Nov. 3.
Carr interviewed Cedric the Entertainer in a keynote conversation along with speaking to Deon Taylor and Roxanne Avent. Carr said she enjoys the audience's responses to these conversations.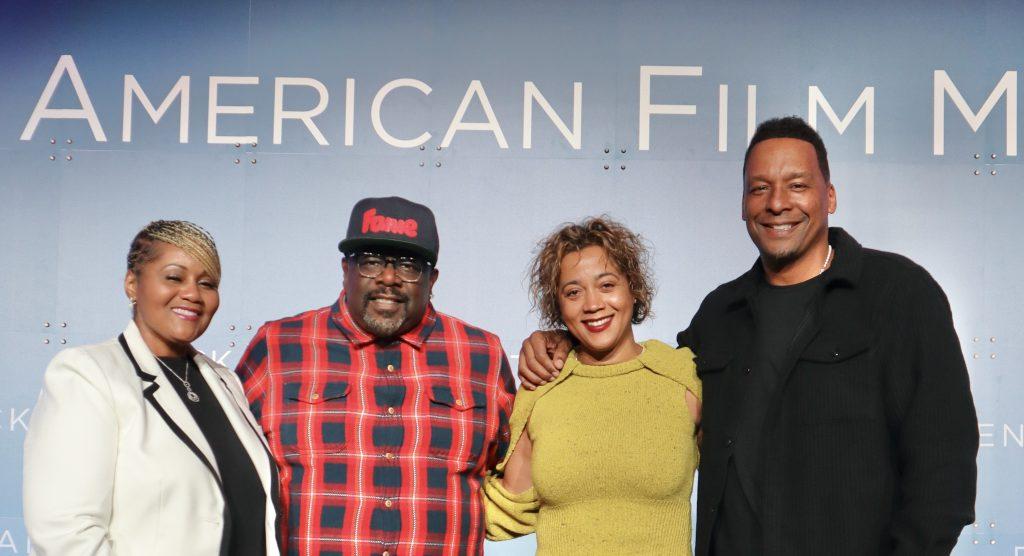 "After the conversation with Cedric and we're leaving the venue, people stopped me to thank me for having a transparent conversation about the [entertainment] industry," Carr said. "They expressed that they felt like they've been inspired. Some people say it felt like church."
Carr said she enjoys the audience's responses to these conversations. At one of the past events, Carr said she received an email from a woman in South Africa who was inspired to continue filmmaking after Carr spoke with a panel of all women filmmakers.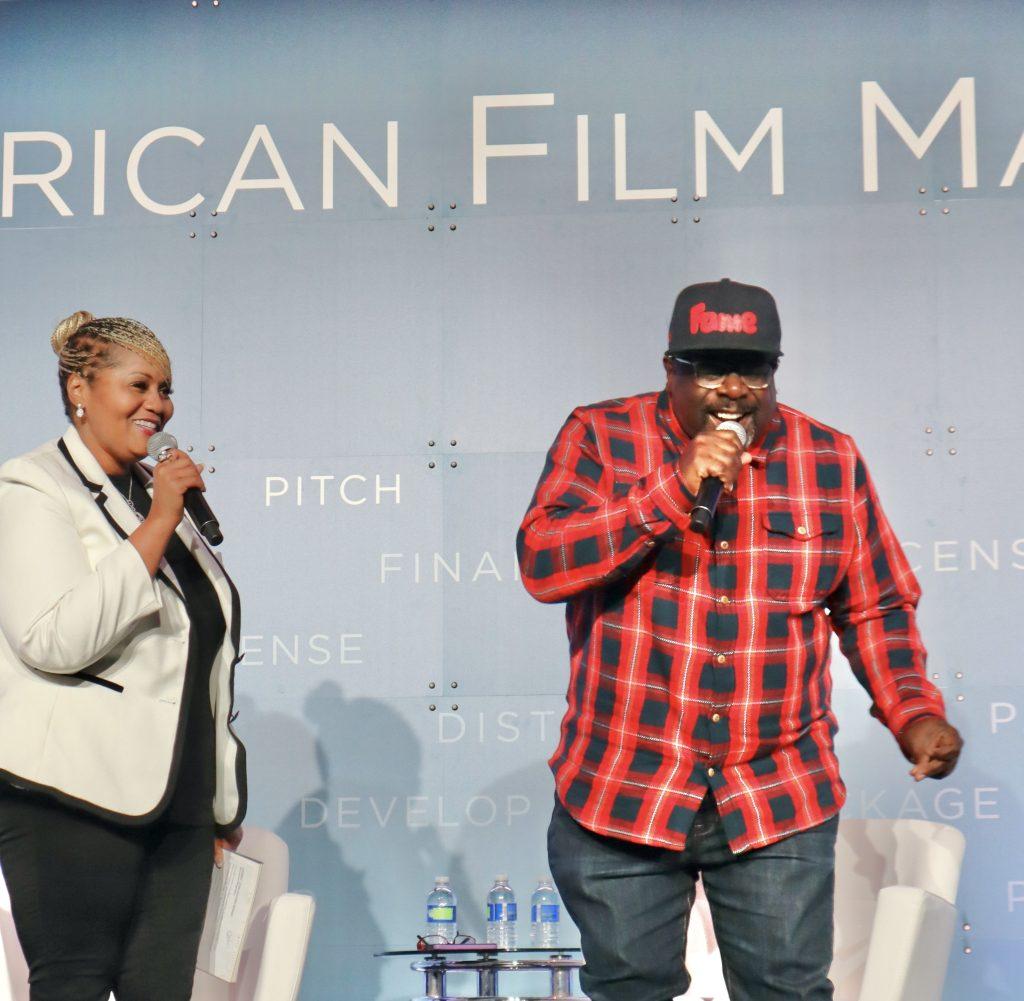 Carr's Joy and Love for Students
Carr said she hopes to expand her field of content and wants to mentor and coach more students.
"The mentoring and the one-on-one relationships and developing students and learning from them is where my greatest joy comes from," Carr said.
Junior Mary Paige Rowsey took World Cinemas with Carr in spring 2022 and Women and Film in fall 2022.
"The way she goes about teaching is very hands-on. There's a lot of responsibility on the student to do it, but she also does a good job of explaining it," Rowsey said.
Rowsey said Carr is caring and intentional. Carr would bring snacks, food and movie tickets for class activities resulting in a welcoming classroom environment.
"That just makes her classes more enjoyable, and that also just shows a professor is going the extra step to ensure that you feel cared for and feel like you have a place," Rowsey said.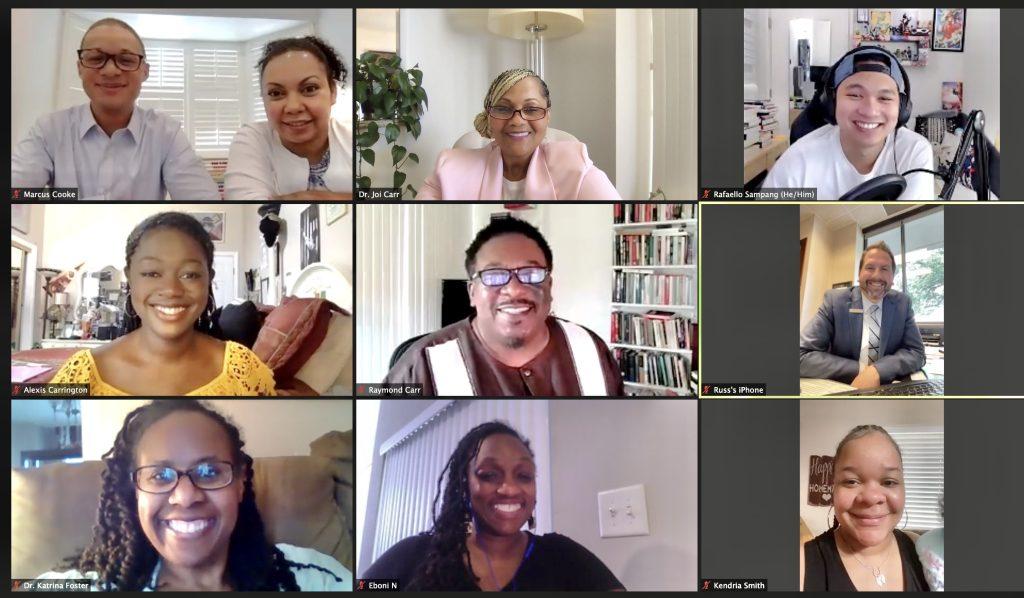 Carr said she loves meeting a student in their first semester at Pepperdine and witnessing their growth.
"What I really enjoy is getting to know them [students], listening to them, learning about their needs, learning about their journeys, and finding ways to support them," Carr said. "And be a bridge to knowledge and resources."
Being her "whole self," as a woman, artist, Christian and scholar, is what Carr says she loves.
"What I do I love and that's my reward and my joy," Carr said.
___________________
Follow the Graphic on Twitter: @PeppGraphic
Contact Tanya Yarian via Twitter: @tanya_yarian or by email: tanya.yarian@pepperdine.edu