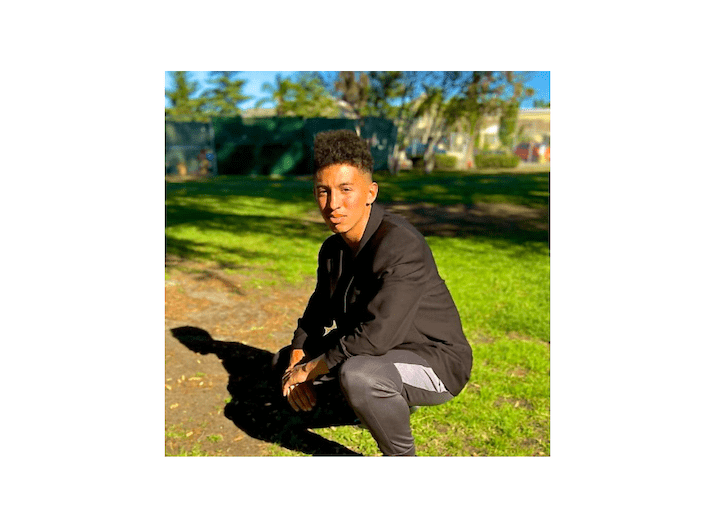 Photo courtesy of Tylin Jarrett
Incoming Wave Tylin Jarrett poses in front of his high school after returning from a music field trip. It was not until his junior year that he realized music was his passion.
The summer of 2019 was filled with many changes for first-year Tylin Jarrett.
"Last summer was a huge turning point for me," Jarrett said.
As a junior in high school, Jarrett said he was forced to give up his dream of playing collegiate basketball due to injuries and coaching issues. This decision was difficult for Jarrett, as he had played basketball nearly his whole life.
"I went through a lot of anxiety and a lot of depression — more anxiety than depression — but it was really tough," Jarrett said.
Jarrett, who is from Van Nuys, California, said this turning point led him to discover his passion for singing and songwriting. He began writing songs on his own and decided that it was his calling.
"All my music and my lyrics — they're coming straight from me because I want to help people that are going through some of the situations I [was]," Jarrett said.
Jarrett said he has always wanted to help other people and that music is a great way to do that while improving his own mental health.
"It's awesome that I can do that through my music and just through writing these powerful statements and lyrics and just sharing my own experiences without feeling shamed," Jarrett said.
During his senior year, Jarrett said he had the opportunity to perform two songs during his high school's World Music Day 2019 celebration. His performances can be watched on YouTube, with the first being at 54:29 and the second at 1:25:37.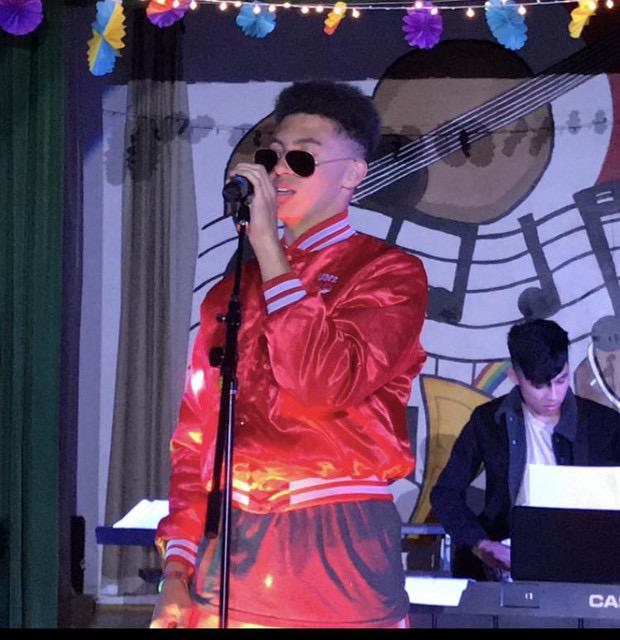 Around the time Jarrett was in the process of deciding to switch career paths, he said he attended a Pepperdine Summer Preview event. He signed up for the event before he started experiencing anxiety and depression, and he knew that he was not in a good place mentally to attend; he knew his presence would not be a good representation of who he is.
"I was legitimately scared to go because I just didn't feel like myself," Jarrett said.
Once Jarrett arrived at the event, however, he said he felt welcomed and as though things were going to get better.
"My mindset just changed," Jarrett said. "[I]t helped give me that spark of hope that I needed."
After the Summer Preview event, Jarrett said he knew he wanted to attend Pepperdine.
"I got to see the whole interior and I loved the whole feel of the campus, and everyone was just super welcoming," Jarrett said.
While at Pepperdine, Jarrett said he hopes to attend as many events as possible. He was able to communicate with current students via Instagram, and they spoke highly of life on campus.
"I'm just super stoked to, you know, get involved in the campus experience," Jarrett said.
Jarrett said he is also looking forward to joining a theater or choir group.
After Pepperdine, Jarrett said he hopes to continue with his emotional growth and be a singer-songwriter and recording artist.
"[I want to] take the things I've learned and just keep going forward in life because right now I'm on a good path," Jarrett said.
___________________________________________
Follow The Pepperdine Graphic on Twitter: @PeppGraphic
Contact Rowan Toke via email: rowan.toke@pepperdine.edu