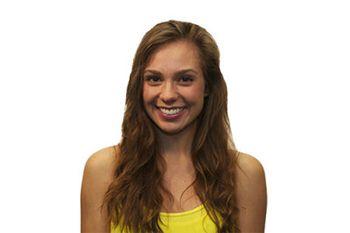 You never know who you are meant to be until you have to figure it out. This moment of clarity is an instant that no one could ever forget. When this process unwound, until the brevity of clarity finally hit me, I was running.
I was running through London's enormously historic Hyde Park, just steps away from Pepperdine's home at 56 Prince's Gate. Fall was rapidly approaching with a crispness in the air, and I was experiencing the changing hues of leaves for the very first time. It was symbolic. I was falling in a new direction; I was changed.
Every student has a unique International Programs experience and a special story to share. Whether overseas or in the U.S., it's exciting to find new passions, goals and friends. However, maybe the most important find is in finding yourself.
With this year's IP application deadline approaching, you may be wondering how to choose a program. How do you make the big life decision that is best for you? My advice is this: If you seek for this answer, you will find that a specific adventure is awaiting you. Junior Whitney Hagstrom said, "I considered several programs, but I knew from the start where I wanted to be … Don't let your friends influence your opinion in what program to apply to. Apply to the program your heart leads you to." All seven abroad programs are families that are worth joining.
This summer IP is waiving the fee of all airfare prices. Have you heard about all the options? Not only are Buenos Aires, Florence, Lausanne, London, Shanghai and Washington, D.C. available, but so are Kenya, Spain, Edinburgh, Oxford, Fiji and East Africa! Students will be offered the full abroad experience while only paying for tuition, room and board.
This opportunity makes it even easier for students to take away something remarkable from an international experience. As much as we take away from our programs, it's key to remember the importance of giving something back to your host cities. How will you make an impact?
Junior Albert Lin said, "In going abroad, my view of the world at large has vastly changed due to the interactions with so many rich cultures that have developed over many years. The experience of Shanghai opened my mind by having my ideals and beliefs challenged and ultimately reaffirmed."
It's all about the risk. Once your ticket is booked, belongings are packed and your airplane takes flight, you'll begin to realize how far your journey will truly take you.
"This marks the question: Who Am I?", International Programs Director Jeff Hamilton said. "This question can be answered in Malibu, but overseas it happens in a unique way. Pepperdine does it right, creating a launch pad for your own experience, which encourages you to be daring."
Sometimes you have to cross boundaries in order to change your life. As freshman Allison Diener said, "Being able to understand other places outside of your comfort zone seems so important. Traveling shows you that there is more to life." After all, happiness is not a state to arrive at but rather a manner of traveling.
Keep in mind that once overseas, traveling is extremely accessible. Visit the city where your family heritage originates from, see the northern lights, attend a service at one of the most historic churches in the world, ski the Swiss Alps, learn to appreciate art, see the Colosseum and Eiffel Tower, create international relationships and never look back.
The possibilities of what irreplaceable journey awaits you are endless.
Once you live, grow and become a part of a new culture, a piece of your heart will stay in that city forever. In my mind, I like to walk through South Kensington. I play back the sound of the cabbies driving through the rain as children giggle in British accents. I like to remember the smell of my favorite teas. I miss the faces of friends that I want to see again. I think that my heart is still running through Hyde Park somewhere. Yes, it's just waiting for me to return.
Where does your heart take you?
_____________________________________________________________________________
Follow Molly Argue on Twitter: @MissMollyArgue
As published in the Sept. 19 issue of the Pepperdine Graphic.