Infographics by Jaylene Ramli
First-year students are over halfway through navigating the first semester of Pepperdine remotely, and some are still struggling to connect with their class. Pepperdine's enrollment rate dropped 3.5% in fall 2020 even though the University increased its admissions by 971 students.
The biggest hurdle first-year students face this fall is building community. While some students have become involved at Pepperdine, others wait to participate in extracurriculars because of the online format. Campus involvement or not, students are ready to be on campus so they can truly connect with their classmates.
"I wouldn't really call it a community because, to me personally, calling it a community would mean that you have close friends," first-year Lidia Qaladh said.
First-Year Demographics
Kristy Collins, dean of Enrollment Management at Pepperdine, wrote in an email that Pepperdine increased its admissions to reach fall enrollment goals but was not specific with what the enrollment goals entailed and what influenced them.
In fall 2019, Pepperdine admitted 4,241 students and enrolled 826 in comparison to the 5,212 students admitted and 832 enrolled for fall 2020. Collins said Pepperdine admitted some students from the waitlist for fall 2020, which accounted for a part of the admission increase. The University's specific enrollment goals accounted for the rest of the increase.
"Each year, we admit a different number of students based on enrollment targets," Collins wrote in an email. "There can be significant fluctuations in the number of admitted students each year, based on a variety of reasons."
Even though Pepperdine's enrollment rate decreased, the demographics of first-year students remained similar. For both 2019 and 2020 admitted students, California, Texas, Colorado and Washington remained on the list of top-five states where students were from. The enrolled gender breakdown between males and females only changed by 1%, as males rose from 40% to 41% and females decreased from 60% to 59%.
The top majors for the 2020 incoming class included Business Administration, Psychology and Biology.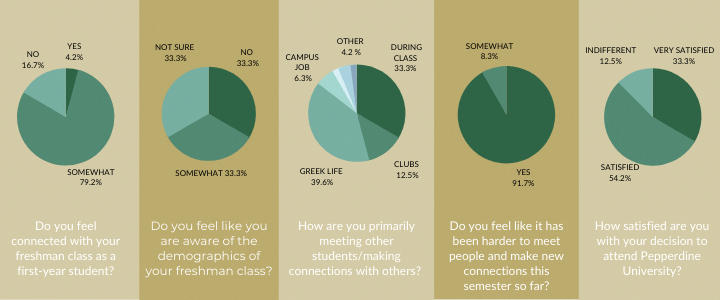 Campus Community and Involvement
The online semester has caused a barrier for first-year students in connecting with each other, as many said they are unsure of their class demographics.
Several first-year students said they feel partially or totally disconnected from their peers. Eighty percent of first-year students polled revealed they felt only somewhat connected with their class, 33% of students answered they were not aware of their class demographics and 33% said they only knew their class to some extent, in an October Graphic survey of 24 students.
Qaladh is from Arcadia, CA, and is majoring in Biology to become a pediatrician. She said building a community with her fellow classmates has been challenging despite her efforts to be involved.
"It's definitely made me feel excited to be on campus and to actually get to build that community with my professors and classmates," Qaladh said.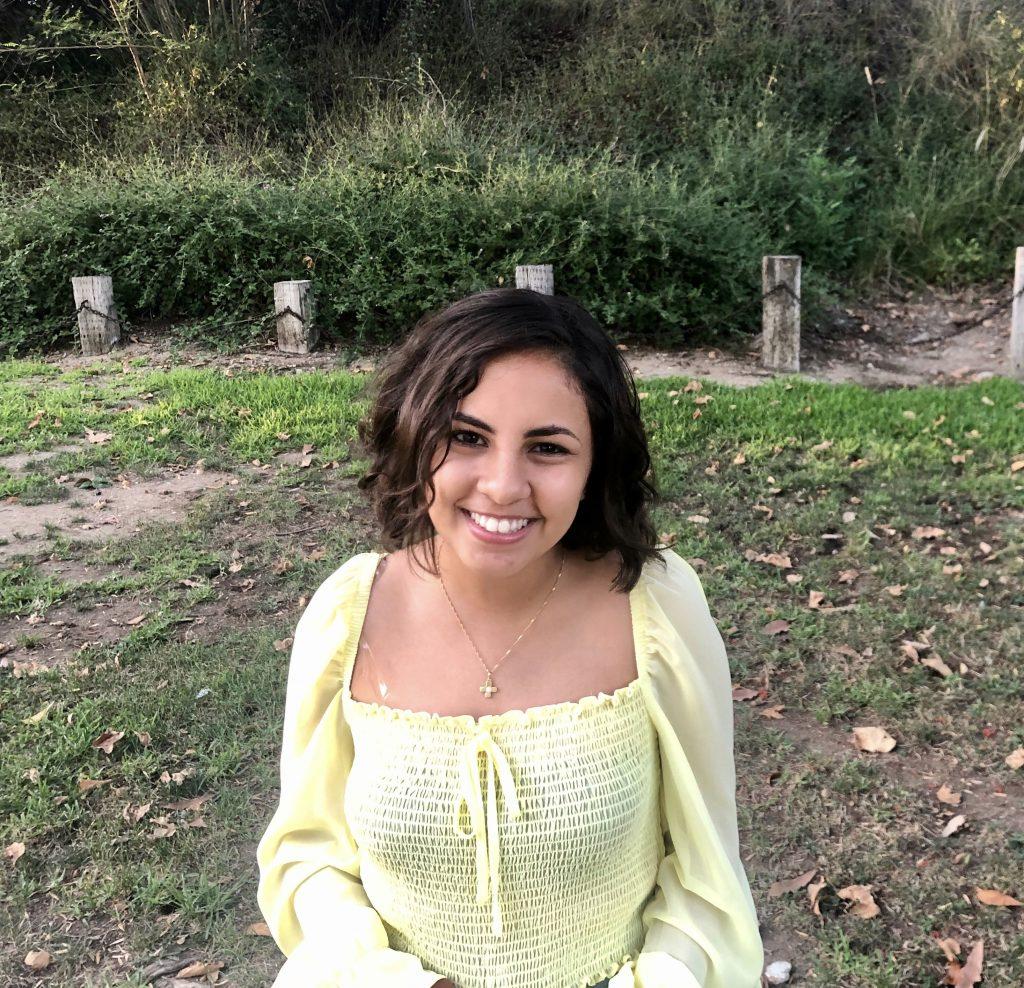 Qaladh is the freshman class president for the Student Government Association. She also works with Jumpstart, a volunteer organization that focuses on developing relationships with preschool children, and is a member of Beta Psi Omega, the professional science fraternity on campus.
"[Getting involved] made talking to people easier and just connecting with them, even if it's just over social media," Qaladh said.
First-year Amani Pearson said she has also gotten involved in the Pepperdine community this semester. She plans to become a physical therapist and is undecided about what she would like to major in. She is from Denver, Colo., and is a member of the Black Student Association and the Alpha Omega Westside Campus Ministry.
"Especially as a freshman since I never knew anyone coming in — versus sophomores or juniors or seniors who made friends the previous years — [joining] has definitely helped build friendships starting from nowhere," Pearson said.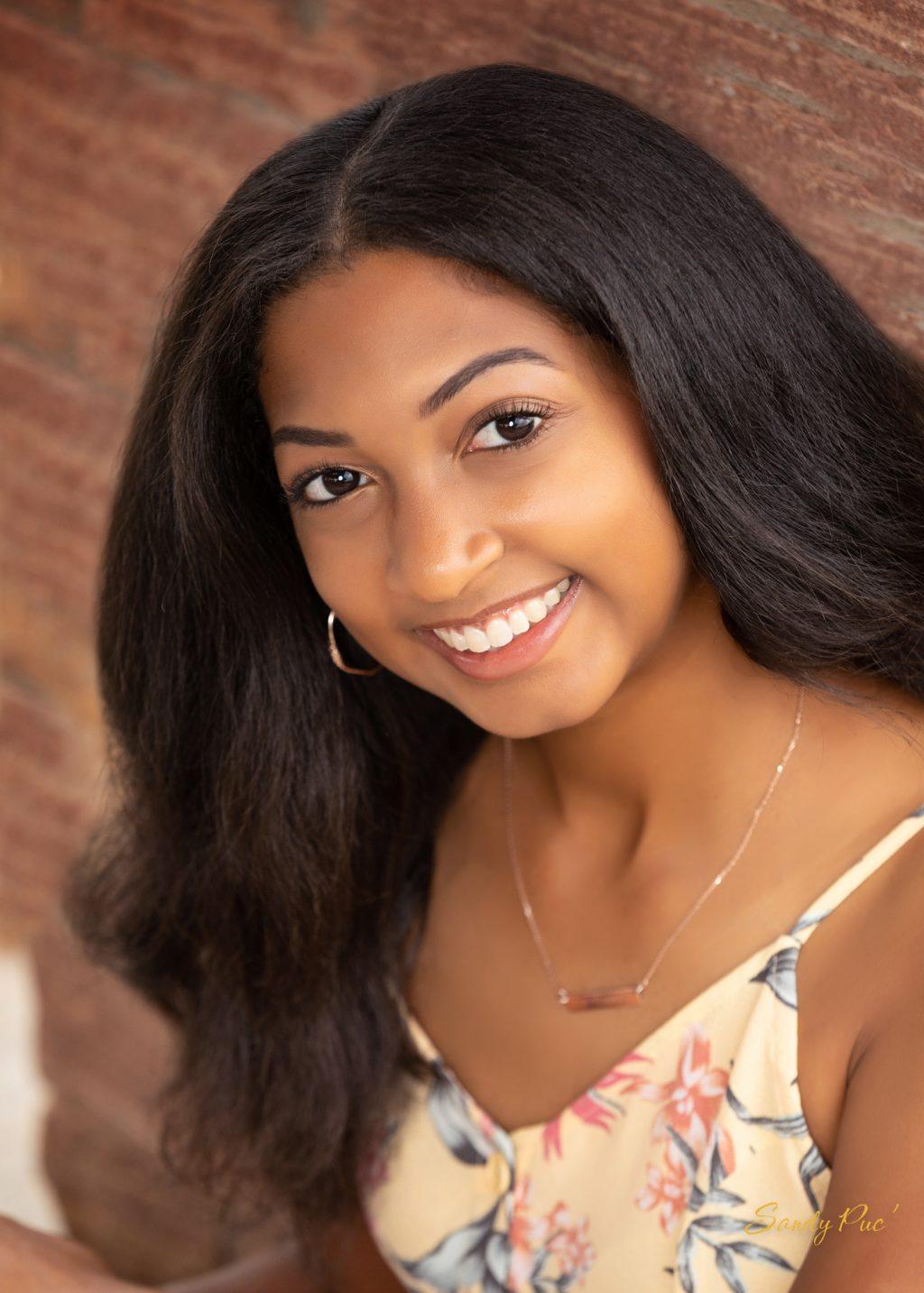 Even with her campus involvement, Pearson said she doesn't know much about her incoming class. From the students she has talked with, she feels the most are from California rather than out-of-state or international students.
Pearson said it is important for first-year students to know who they are going to school with because they can better understand each other. Getting involved on campus, even online, helps to build this mutual community.
"We can sympathize with each other better and grow those connections and work through our differences rather than avoid them or act like they're not there," Pearson said.
Online Barriers
On the other hand, for some students, becoming involved has proven difficult. Some don't want to be spending more time on the computer or feel like they still are missing out because the experience is online.
Ninety-two percent of students polled said they felt it has been harder to meet new people this semester; however, 54% said they were satisfied with their decision to attend Pepperdine, in the Graphic survey.
First-year Hannah Ethridge is from Dallas, Texas, and is majoring in Communication Studies. She said she plans to become an entrepreneur and create her own dance and fitness company in hopes of transforming it into a franchise. As a dancer, Ethridge wanted to join Dance in Flight but decided it would be too difficult rehearsing online at home with a house full of siblings.
"It's really sad because you're going into your freshman year of college and you're thinking, 'I'm about to make all these new experiences [and] friends,' but it was delayed," Ethridge said. "It's very hard to make connections."
Out of the five classes she is taking, Ethridge said she has made one good friend through a partner assignment. In another class, students created a group chat to help each other with homework and general questions.
"That has broken down some of the barriers and gotten rid of some of the uncertainty between us," Ethridge said. "It's made the class more fun and exciting."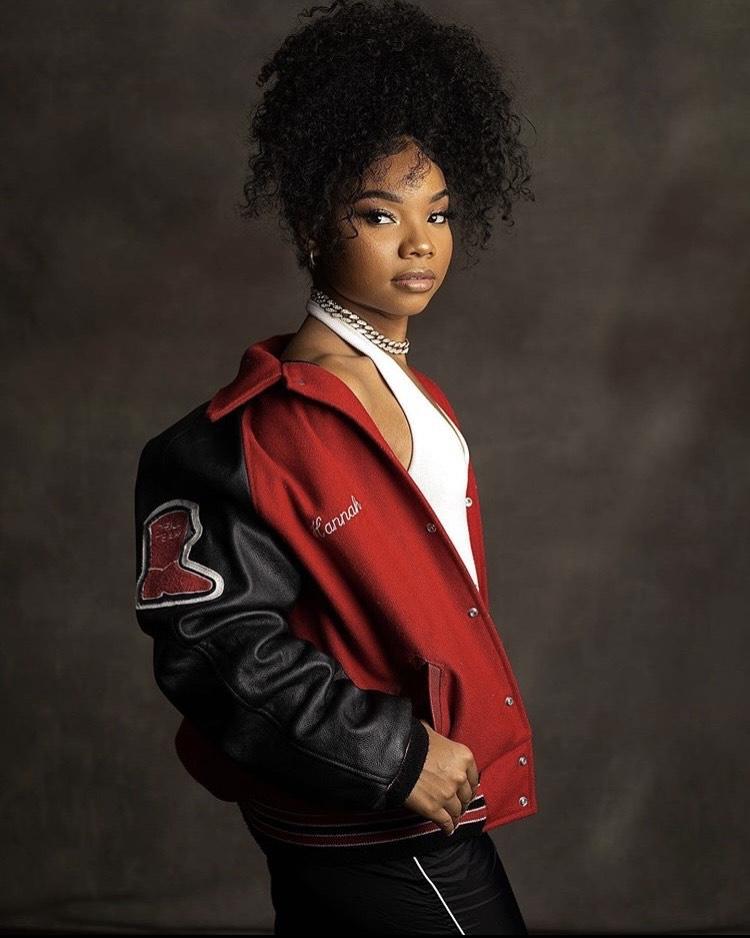 First-year Ivan Manriquez is a Political Science major from Fresno, CA, who said he hopes to attend law school. He also said he hasn't gotten involved on campus yet because he feels a huge part is missing.
Manriquez said his classmates look familiar from seeing their posts on the Pepperdine class of 2024 Instagram page, which is unaffiliated with the University, and the Malibu Reception app, which is a platform for first-year students to connect. Qaladh and Ethridge also agreed the Instagram page helped form a perspective on who they are going to school with.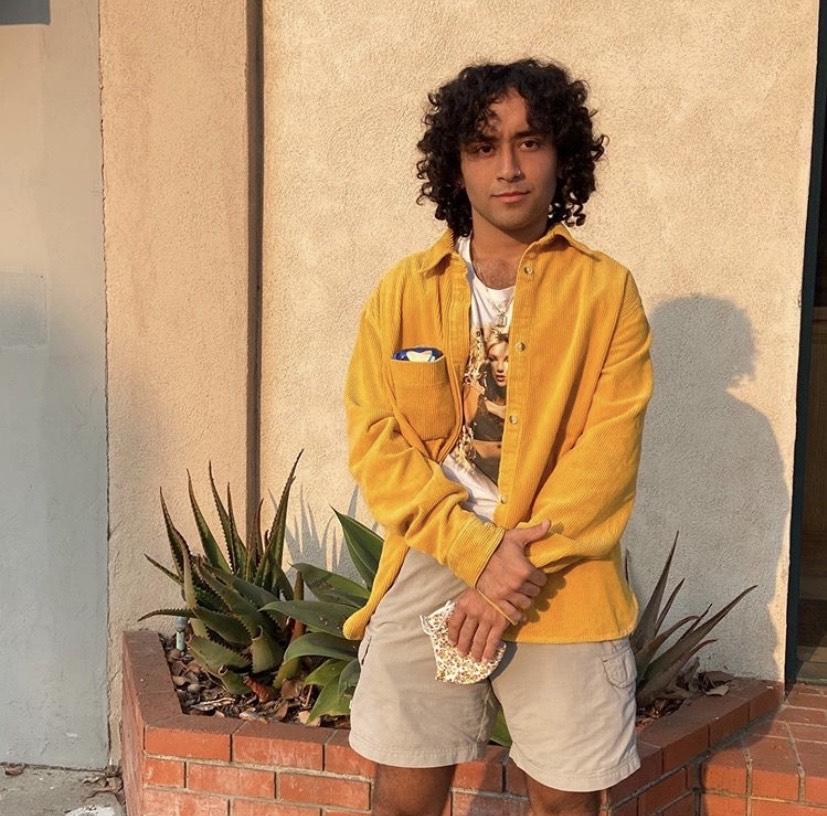 "The idea of having a familiar face could mean that you know them, but I've only ever met three of them," Manriquez said. "Everyone else is just a face on a screen."
Even though he hates being at home for the semester, Manriquez said he is still happy with his decision to attend Pepperdine because the energy he receives from his professors and peers is optimistic.
"Even though we're on a screen, I'm happy to be sharing a screen with these people," Manriquez said.
____________________
Follow the Graphic on Twitter: @PeppGraphic
Contact Sofia Longo via Twitter: @sofialongo_ or by email: sofia.longo@pepperdine.edu