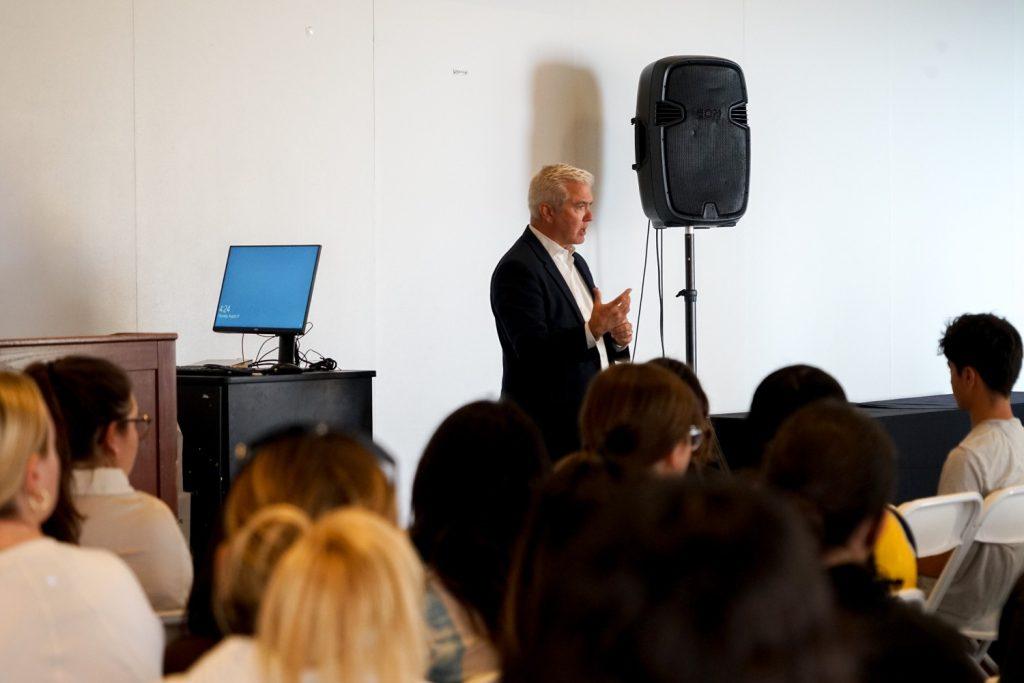 Pepperdine Student Affairs hosted a town hall meeting Thursday afternoon following a false report of shots fired on the Calabasas campus Wednesday night. The false report was sent after a DPS dispatcher shift change, where dispatchers are required to send an emergency test message to a small group of staff members.
At 9:47 p.m., Wednesday, Pepperdine community members received a message warning the community of an active shooter on the Calabasas campus, urging the community to "run, hide, fight." A second call went out 16 minutes later, stating the previous call was an error.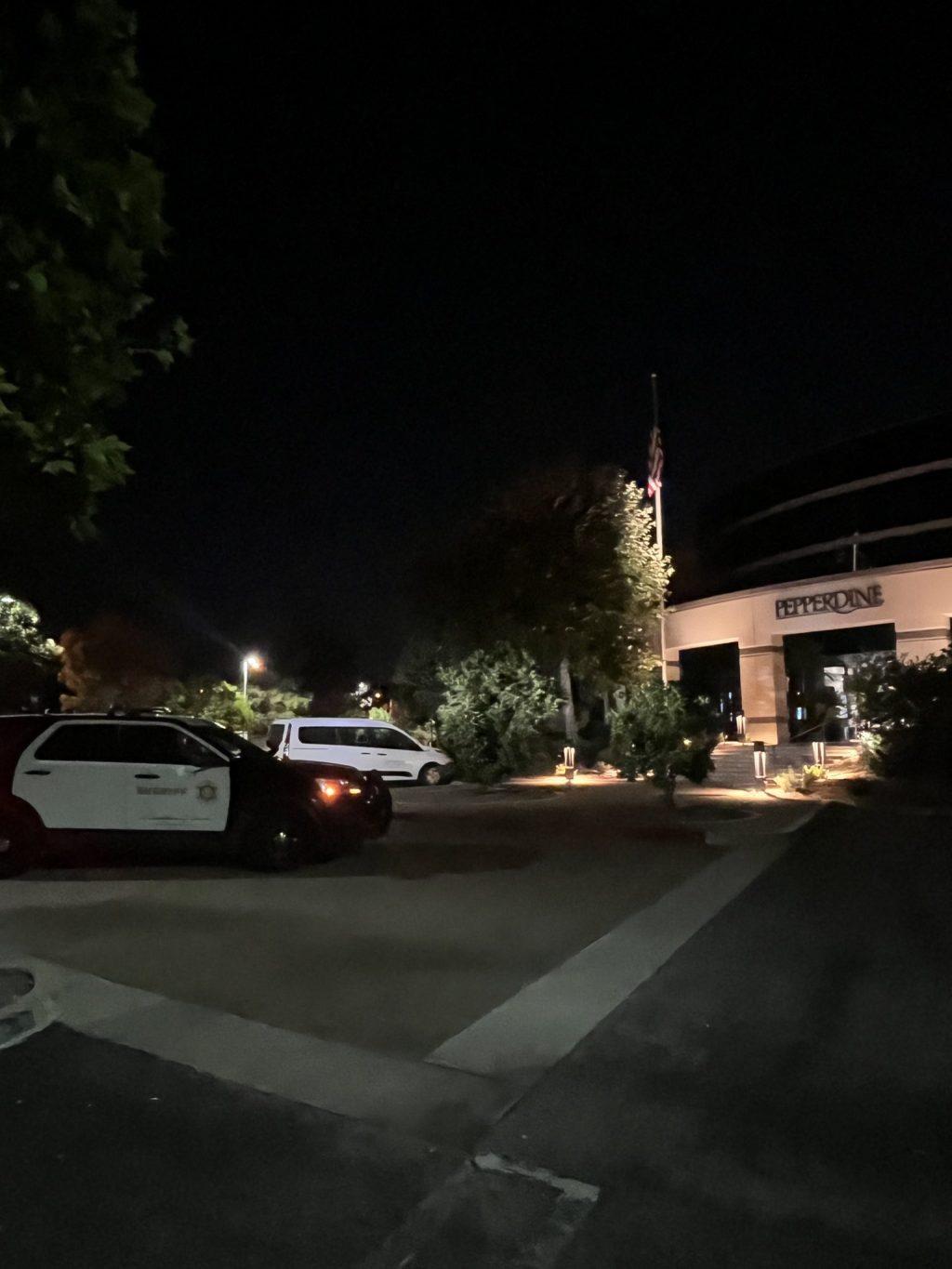 Thursday afternoon, Student Affairs sent an email informing the community of a town hall meeting regarding the error message. Chief Operating Officer Phil Phillips led the meeting and answered questions from students and faculty. Phillips said he takes ownership of the error and apologized to the community.
"First, I want to say I'm so sorry that this happened," Phillips said. "It is my responsibility."
Everbridge, a software company that is capable of sending mass notifications during critical events, powers Pepperdine's emergency messaging system, according to the Everbridge website. Everbridge can send safety notifications to a contact list in multiple forms. Phillips said Pepperdine has used Everbridge for nearly 15 years to alert community members during emergencies, including the 2018 Woolsey Fire.
"Around 2008 or so, we implemented an emergency messaging system that would allow us to rapidly communicate with our community in various modalities, phone calls, text messages and emails," Phillips said.
How the Error Unfolded
Pepperdine has pre-written messages saved that can be sent quickly through Everbridge in the case of an emergency, Phillips said.
At the beginning of their shifts, DPS dispatchers test the system by clicking into a preassigned test message. Each test message is labeled with the dispatcher's name. The test message can be found by DPS dispatchers in the same location as the real emergency alert messages. The daily test messages are sent to a small group of staff members, Phillips said.
"Every time a dispatcher in public safety comes on shift, they will send a test message through Everbridge," Phillips said. "What that does is it makes sure it's muscle memory for them."
Wednesday night, when the unnamed DPS dispatcher started their shift and tested the system, the dispatcher unknowingly clicked the Calabasas active shooter message instead of their assigned test message. The dispatcher clicked through a confirmation screen before the message was sent, Phil Phillips said.
The Calabasas active shooter message was sent immediately to the contact list through Everbridge — which has over 13,000 contacts, Phillips said.
Next Steps
Phillips said the dispatcher who made the error has not been put on leave.
"They're not put on probation, and that person feels the weight of this," Phillips said.
The University is looking into ways to prevent a similar error in the future. Phillips said officials proposed two ideas, but the proposals were denied due to their inefficiency.
"Both of them [the proposals] would make it less likely that we would have a false alarm again," Phillips said. "But they would make it slower for public safety to get information out if it's an actual emergency."
__________
Follow the Graphic on Twitter: @PeppGraphic
Contact Gabrielle Salgado via Twitter (@gxbrielleee7) or by email: gabrielle.salgado@pepperdine.edu