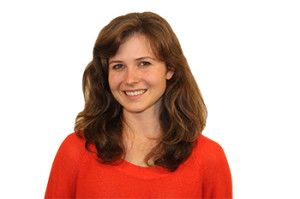 On, Thursday, Feb. 20, Pepperdine hosted Dr. T. Colin Campbell, the Jacob Gould Schurman Professor Emeritus of Nutritional Biochemistry at Cornell University, a leading expert in the field of nutrition. A speaker of Pepperdine's Distinguished Lecture series, Dr. Campbell has led the field of nutrition in research, notably with his books: "The China Study," "Forks Over Knives, Whole" and "The Low Carb Fraud."
Raised on a dairy farm, Dr. Campbell attended Pennsylvania State University and graduated with a B.S. in 1956; He earned a M.S. in nutrition and biochemistry, as well as his doctorate in nutrition, biochemistry and microbiology from Cornell University.
The Nutrition Department of the Natural Science Division was very pleased that Campbell came to speak on campus. Dr. Susan Helm, an associate professor of Nutritional Science, spoke on his nutritional standpoint: "He is promoting a plant-based diet: not to be thin, not to be trendy, not to save the world, not to be sustainable — He is doing this because he has hard data that showed tumor regression in mice — they have reams of data showing that when you pull out animal products you prevent tumor growth. From a medical health point of view, that's very powerful."
Campbell has authored of over 300 research papers and has collaborated with esteemed research teams, such as MIT, Virginia Tech, and the American Institute for Cancer Research. Campbell also serves on the board of the Physicians Committee for Responsible Medicine.
In his 2010 article, "Nutrition: the Future of Medicine," with the Huffington Post, Campbell wrote, "What we choose to eat also is one of the most emotionally intense topics of human discourse, ranking up there with sex, religion and politics. Yet, properly practiced nutrition, as a dietary lifestyle, can do more to create health and save health care costs than all the contemporary medical interventions put together."
He offers the idea that a plant-based diet is better for our health, which has been the core of his research for roughly 40 years. Dr. Helm added that Campbell's prime motivation is the "whole health of the person, longevity and the prevention of disease."
Campbell will presented his research on the importance of nutrition as the crux of overall health and well being, not merely as a supplementary aspect to medical health. He examined the carcinogenic properties of animal-based diets versus plant based diets, noting that with only 10 percent of plant-based protein in our daily intake, cancer is less likely to form, even in predisposed subjects.
Seaver student and nutrition major Lacie Parker was in attendance, as well as many other nutrition and health related majors. She noted her excitement to hear Dr. Campbell speak: "[He] will be speaking on essentially what I want to do with my future: help people through nutrition. As a vegan myself, I find this very encouraging, knowing that a change in lifestyle can be used instead of traditional medicine to cure Western diseases."
When asked why non-nutrition or health majors should be interested in attending, Dr. Helm easily responded, "Pepperdine students in general embrace good food. They are buying whole foods, not just plant-based foods. It's really your generation that local or at least whole food diets are big. As a student you should be weighing both of those thoughts, herbivore and carnivore."
A nearly packed Elkins evidenced student interest in hearing more about the research behind a plant-based diet, and as one of the most respected doctors in his field, Dr. Campbell provided expert insight intermixed with humor and wit. This talk was an excellent addition to the Distinguished Lecture Series, and inspired students to try something new with their diets.
_____________________________________________________________________________
Follow Connor Shewmake on Twitter: @connorshewmake