Photos by Terra Atwood
There have been countless times when I've overheard someone complaining about the lack of things to do in Malibu. Every time I hear that, it breaks my heart a little because it is simply not true. Malibu is more than just beaches and açaí bowls. Here are a few places to add to your list this year.
Just along Pacific Coast Highway and across from Thornhill Broome Campground is a massive sand dune that was once featured in the "What Makes You Beautiful" music video by the British boy band One Direction. A unique sighting in Malibu, it is only a few minute drive from campus. The dune has quite a steep hill, so you can choose to just look up and marvel at the beauty of it. But if you decide to climb up you will be rewarded with a stunning view of the Pacific Ocean.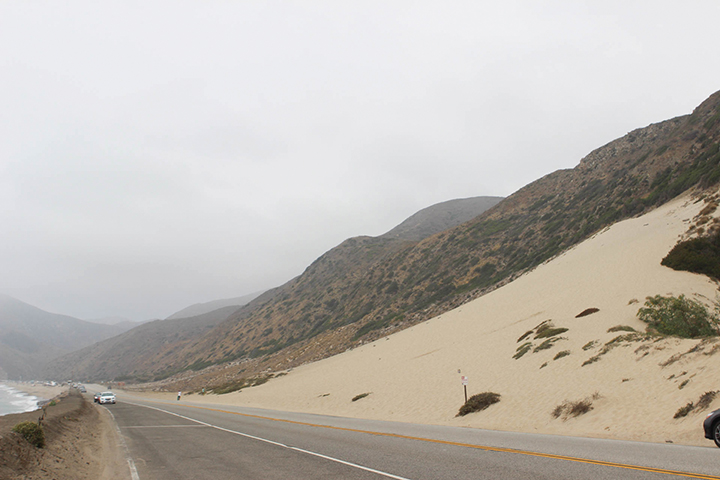 Solstice Canyon offers several trails for visitors, ranging from easy to strenuous, so there is something for everyone. If you prefer more of a stroll than a hike, walk right along the main trail. You'll pass by some architectural ruins and arrive at the Solstice Waterfall. The waterfall used to be only a trickle of water due to the drought but now it has returned to its original state. For hiking enthusiasts, the Rising Sun Trail is a more challenging uphill climb with a lot of elevation during the first half mile. Some parts of this trail have no shade, so it is better to take up this hike on a cooler day when the scorching sun is not beating down on you.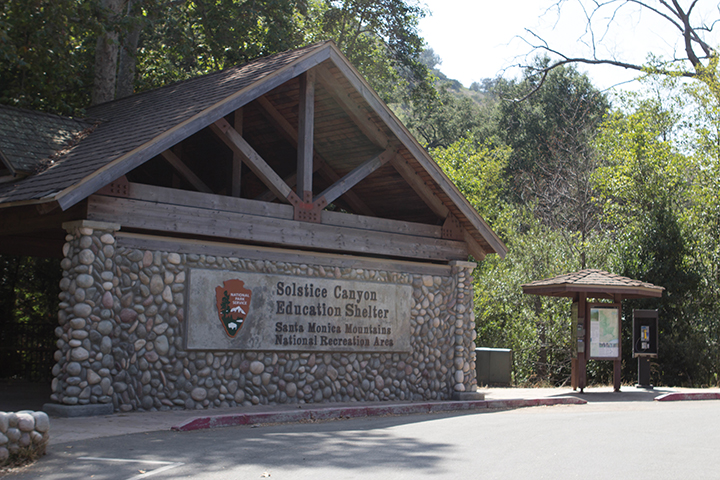 Photo credit: Terra Atwood
Located right across from Topanga State Beach is a family run beach-hut-type restaurant known for its authentic Thai food. With prices ranging from $11 to $30, it is more affordable for students than many of the high-end restaurants in Malibu. Popular dishes include pad-see-ew, drunken noodles, golden bags, etc. The restaurant is small and cozy with a relaxed atmosphere and there is a patio outside that looks out to the ocean, making it a perfect place to enjoy your dinner during sunsets. Parking is also free and saves you the hassle of trying to find a spot on the side of the road.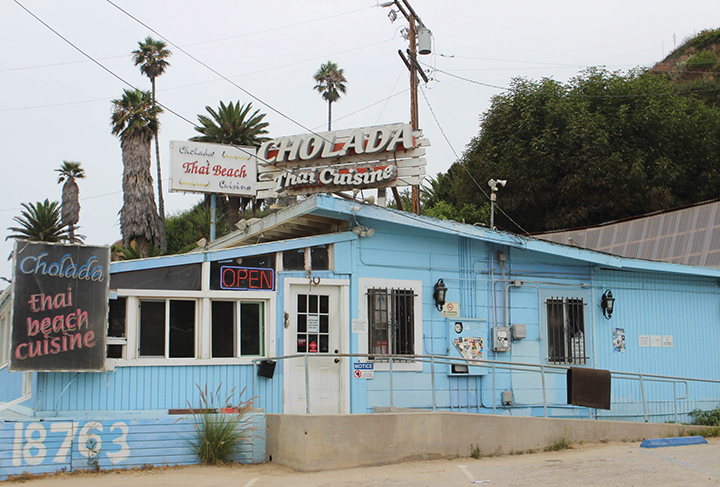 Craving burgers and fries but don't want to settle for McDonald's or Jack-in-the-box? This neighborhood gastro pub serves American-style cuisine with a healthy twist. Located in the Point Dume Plaza Shopping Center on Heathercliff Road, the restaurant has options for both meat lovers and vegetarians. Popular dishes include truffle fries, dive corn and duck dip burger. Prices range from $11 to $30.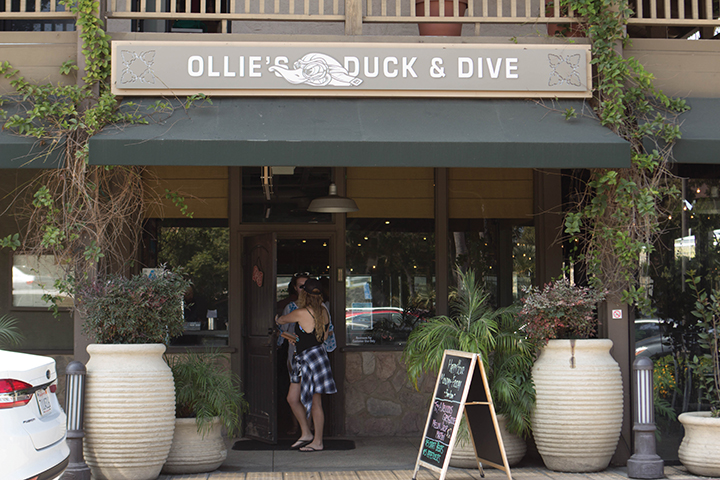 Photo credit: Terra Atwood
Ever heard of a bookstore selling one-of-a-kind crystals, incense and dreamcatchers? Situated in Malibu Country Mart, this unique metaphysical bookstore offers a range of healing products for meditation and inner-peace. So when midterm stress gets too much, pay a visit to the bookstore and immerse yourself in relaxing incense and meditation guides.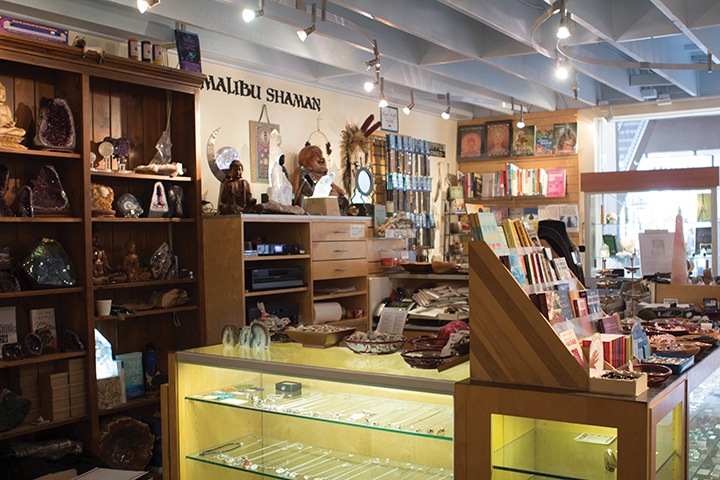 _____________
Follow the Pepperdine Graphic on Twitter: @PeppGraphic