Photos courtesy of Brad Estes
Pepperdine fraternity Psi Upsilon transformed the Waves Café into a dance arena for their annual philanthropy, Psi U Think You Can Dance (PUTYCD), with the goal to raise funds and awareness for Conquer Paralysis Now (CPN).
Greek groups and non-Greek groups took the stage Friday, Jan. 25, to perform and compete in PUTYCD. All earnings from the night go to CPN, a foundation that Psi Upsilon philanthropy chair Matthew Grindle said is important to the chapter.
"Conquer Paralysis Now was started by Sam Schmidt — who was also one of the founders of the Lambda Sigma Chapter of Psi U at Pepperdine," Grindle said. "It's very meaningful for us to be able to put on this event in honor of an alumnus."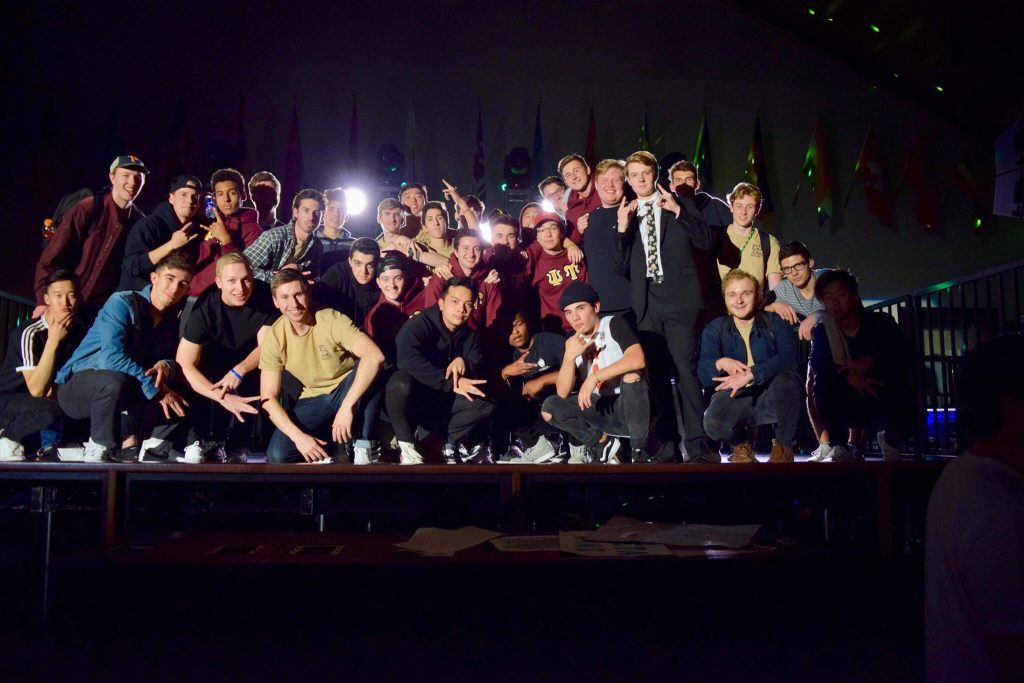 Psi Upsilon posing onstage after Psi U Think You Can Dance.
Sam Schmidt started the foundation in 2000 from a hospital bed after a race car accident left him a quadriplegic, his daughter and senior Savannah Schmidt said. CPN started as the Sam Schmidt Paralysis Foundation, but the foundation's ultimate goal has stayed the same: finding a cure.
"The foundation just opened a rehab facility in Vegas," Savannah said. "It's primary focus is to be a gym for disabled people, providing them with the equipment and trainers to stay able-bodied so that when a cure comes, they are in a place where they can recover."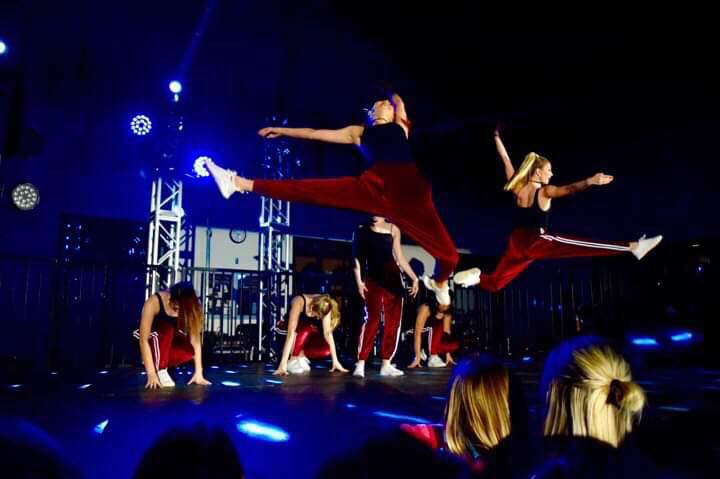 Kappa Alpha Theta performing in PUTYCD.
Fraternities and sororities competed against one another in both the dance competition and the overall philanthropy. Delta Gamma took first place in the sorority dance competition, and Alpha Tau Omega won in the fraternity dance category.
Greek groups obtain points from the dance competition, attendance at events, coin jars and apparel. The group with the highest total of points is the winner. Overall, sorority Kappa Alpha Theta and fraternity Alpha Tau Omega won the philanthropy. Junior Carissa Coronado in Kappa Alpha Theta said PUTYCD is more than a dance competition.
"It's raising money for a cause that is truly inspirational," Coronado said. "I love to dance, so the fact that I'm able to use that passion and raise awareness and money for research and resources for paralysis makes it all worth it."
Non-Greek groups such as Dance in Flight and the Pepperdine Step Team also perform exhibition routines at the philanthropy. Grindle said he sees the event as an opportunity to bring different groups within the university together.
"It brings students together through dance," Grindle said. "Whether someone's affiliated, alumni or just loves dance, it's a fun and unique event for the campus community."
This year, there were over 500 tickets sold and a total gross raised of $20,710, Grindle said.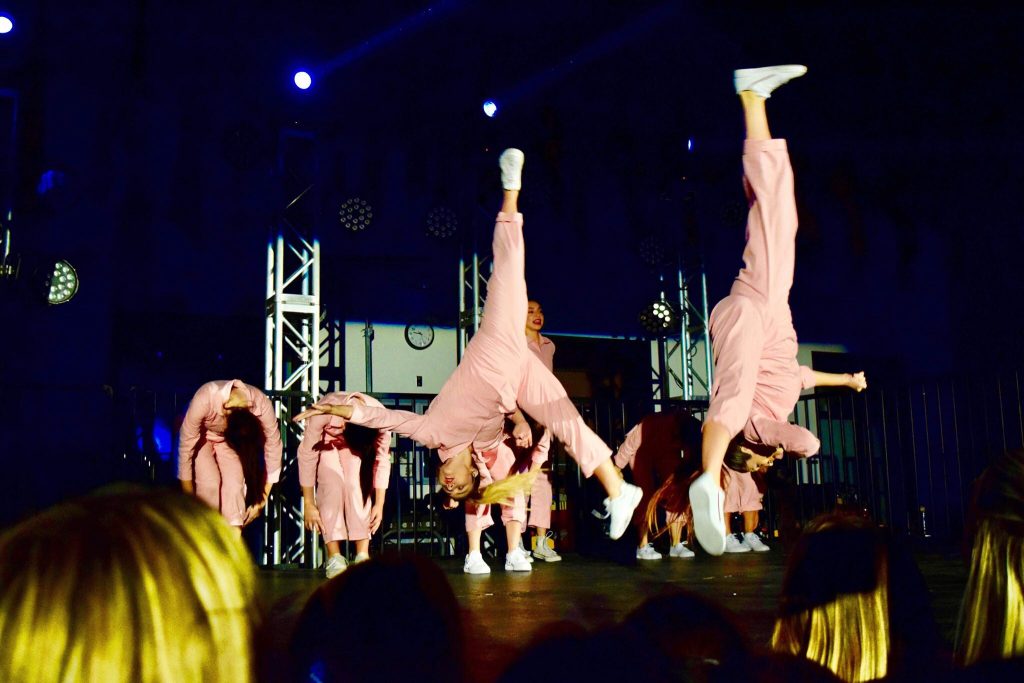 Delta Gamma performing at PUTYCD.
"Unreal," was how Savannah explained her forth and final year of dancing with her sorority, Phi Beta Phi. With her younger brother, Spencer Schmidt, also dancing and her parents in the audience, Savannah said it was one of the best nights of her life.
"I'm not a dancer," Savannah laughed. "But participating was never something that I questioned because it's not about me. It's really cool to be able to get on stage and not only dance for my dad but also the large community of disabled people that I know would give anything to be up there with me."
__________
Follow Channa Steinmetz on Twitter: @ChannaSteinmetz