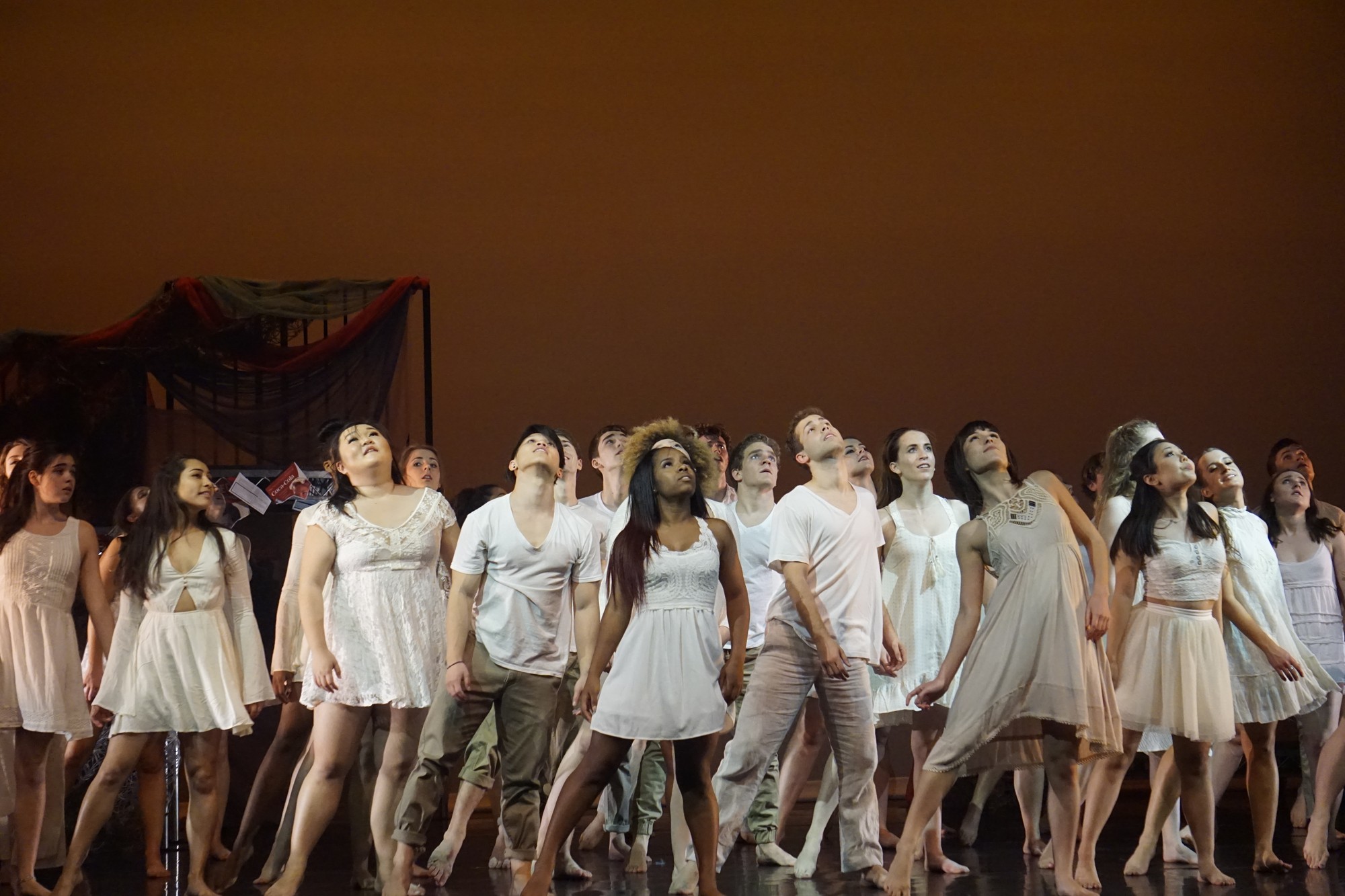 Photos by Kayla Lee
Art has long been used as a tool for change and revolution. This year's Dance In Flight, which opened Thursday, Feb. 9, took audiences back to the American social justice movements of the 1950s and 60s, portraying the struggles for civil rights through rhythm and movement.
The show opened with scenes of glamorous, classic life in the 1950s, with dancers carrying surfboards and tap-dancing to carefree jazz. As the show went on, the tone became more emotional, with a more contemporary, graceful style of dance and some ballet.
Scenes dealt with civil rights marches and their connection to the present day Black Lives Matter movement, the LGBTQ+ experience, women's rights issues related to objectification, the Vietnam War and environmental issues.
Dancers appeared on stage wearing blindfolds, which were used throughout the show to symbolize some people's refusal to see the reality of others' struggles.
Senior Danielle Croner, who choreographed one piece and danced in nine, said DIF has taken a place in the ongoing conversation about social justice on campus. "What we want this show to do is to start more conversations on campus. To get people thinking about controversial topics like this so we can ultimately end up improving our campus, so that everyone feels welcomed and loved," Croner said.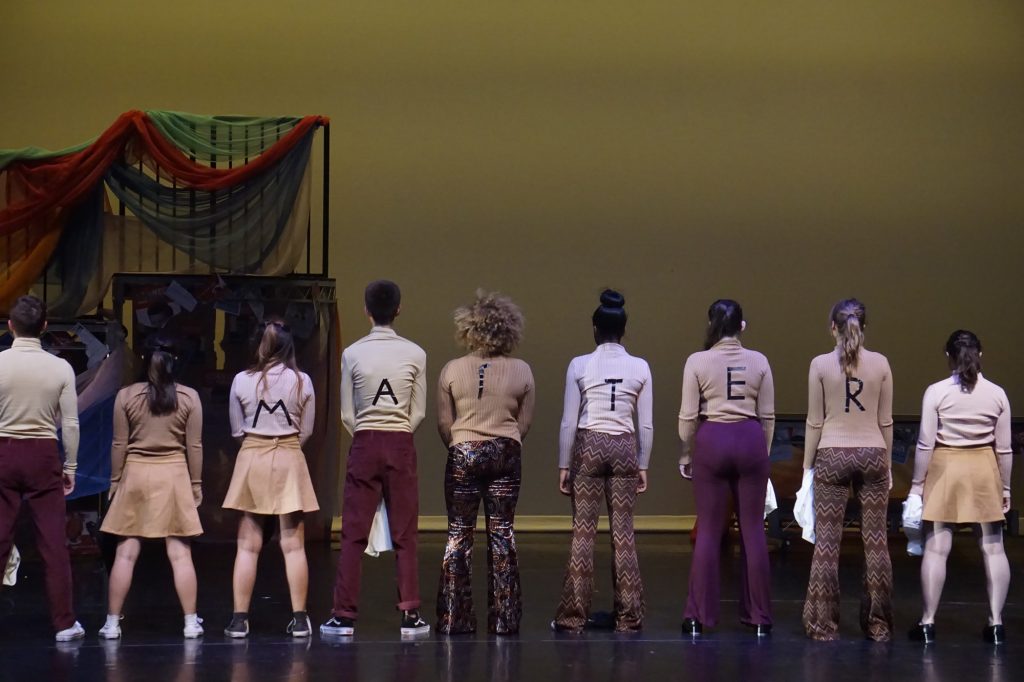 One of the more direct scenes in the show was about the Black Lives Matter movement, in which dancers marched with protest signs and fell down one by one. The piece related the civil rights marches led by Martin Luther King Jr to the present day BLM movement. The scene was also relevant to the ongoing conversations about race and diversity at Pepperdine.
Senior David Limon, who danced in the BLM scene and other pieces, as well as choreographed other scenes, said this was one of the most impactful pieces he took part in. "I absolutely can't do that dance without crying," he said.
Limon said he also choreographed and danced in scenes about LGBTQ+ rights. Last semester, Student Activities told Limon that he had to change one of these scenes because it was controversial to the administration and Pepperdine's Christian mission.
Limon said his creative process is an emotional and personal experience. "A lot of my choreography is my own personal story or stories," he said. "I'll usually think of an idea I'm inspired by, allow myself to go to the place of feeling what I was feeling in that moment, or reliving that, and figuring out, if I was in this problem right now, what would these emotions look like? How would the story unfold?"
Limon said he hopes that his performance will help give the audience insight into the lives of diverse individuals who still face many of these issues today. "We've come a long way, but we still have a long way to go," he said.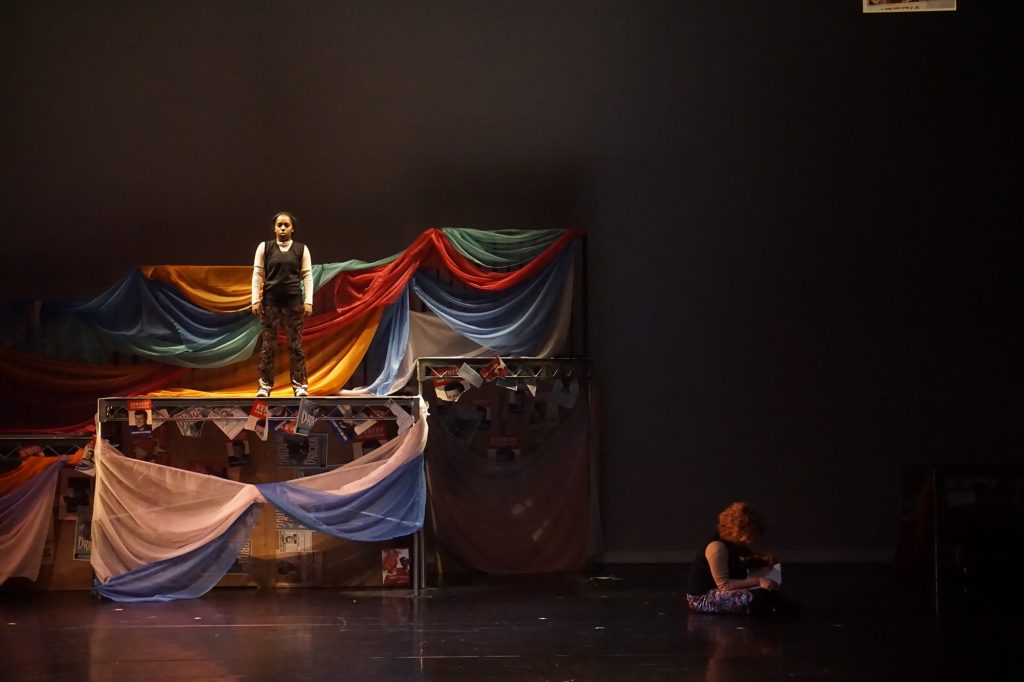 Every year since 1993, Dance In Flight has celebrated the art and expression of dance. Many students who participate have never danced before, while some have been formally trained.
Junior Scot Bommarito had no dance experience outside of DIF. He commented on the community between experienced and novice dancers. Working together encouraged them to have a constructive dialogue about the issues the show addresses. Bommarito hopes that audiences will watch the show with an open mind instead of focusing on their own counterarguments.
"Overall I think generally and in discussion and disagreements, people come to the table with the objective of proving themselves right and the other person wrong," Bommarito said. "Being with people with whom I don't agree on a lot of issues has been a really great opportunity for me to hear the other side coming from a friend, a peer, a mentor, versus hearing the other side in an abstract kind of sense, as an argument to be countered."
Bommarito also said that even audiences who know little or nothing about dance can enjoy the show for its storytelling. "This show is crafted so much with storytelling in mind that you can come in knowing nothing about dance, watch the show, and leave thinking 'I have an idea of what that was saying,'" he said.
Similarly, Croner said that the show would appeal to everyone, even people who think they don't like dance. "It's unlike any show you've ever seen before," she said. "We always have something to offer for everybody."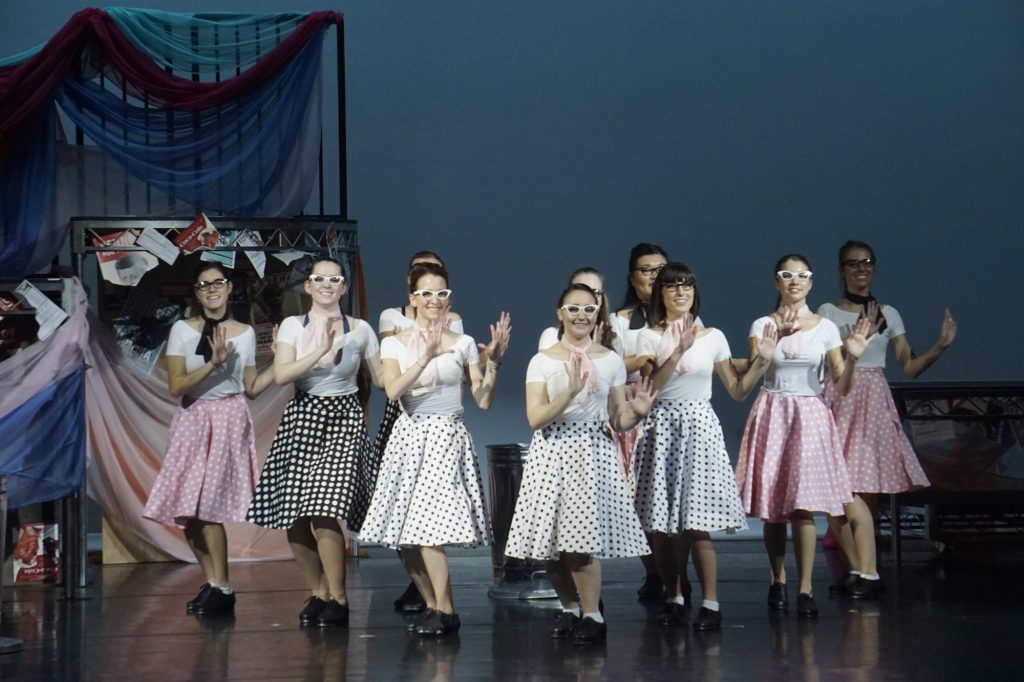 Dance In Flight closed on Saturday, Feb. 11 with a full house. Tickets to other future shows performed in Smothers are available online and at the Smothers Box Office.
__________
Follow Lidia Bayne on Twitter: @lidiabayne