Photos by Terra Atwood
Freshmen flooded Firestone Field House Saturday night for the annual Frosh Follies competition, culminating New Student Orientation, themed "NSOlympics" this year.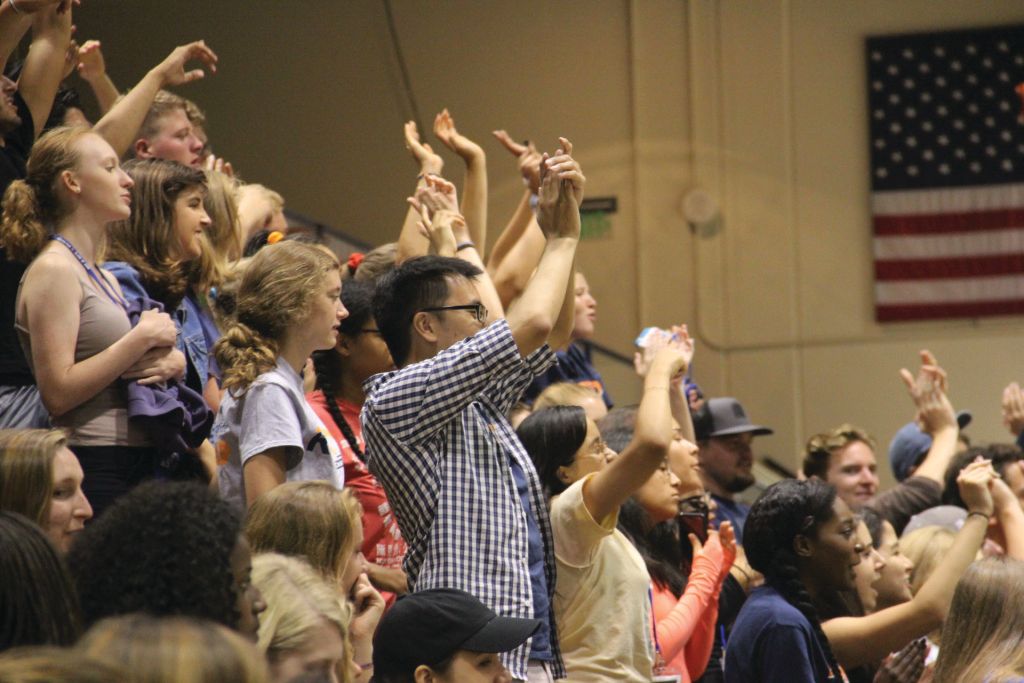 Each group of freshman dorms performed chants and skits focusing on different origins of Pepperdine traditions and symbols, including how Willy the Wave came to Pepperdine and how The Rock found its place by the Caf.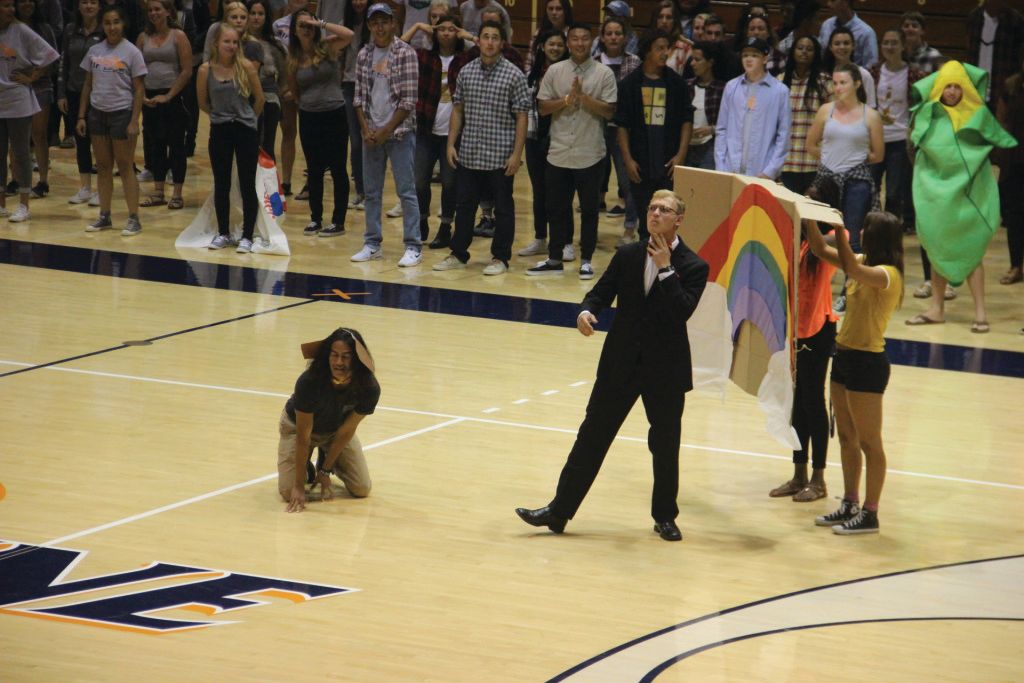 Connor, E. Pengilly, Peppers and Hayes dorms took first place in both the chant and skit categories. Their skit told the story of "The Myth of Hall Nine" and featured characters from "Up" and "Despicable Me."
Following the event, freshmen headed to Waves Cafe for an afterparty and to hear the winning houses.
__________