Pepperdine University is known for its high-caliber Division I athletic teams, but students may not know about the alternative options to participating in athletic teams on campus: the intramural and club teams.
The intramural and club sports programs at Pepperdine offer the opportunity for students to get involved with sports at both the recreational or competitive levels.
"The main difference between intramural and club sports is that intramural sports compete against students within the school [and] staff," senior Campus Recreation Student Manager Julian Baker said. "Club sports play against other teams from other schools. Our rugby team plays against UCLA, Cal Lutheran, and teams like that."
Two intramural sports are offered each semester. The fall intramural sports are flag football and volleyball, while the spring are basketball and soccer. Intramural volleyball has coed teams with a beginner and advanced league. Basketball has A, B, and C coed leagues, with advancing skill level in each. Soccer and flag football are both seven-on-seven with soccer requiring two women on the field at all times. For these teams, there are no practices, just games with a plethora of opportunities for any athlete, to participate no matter their level of experience.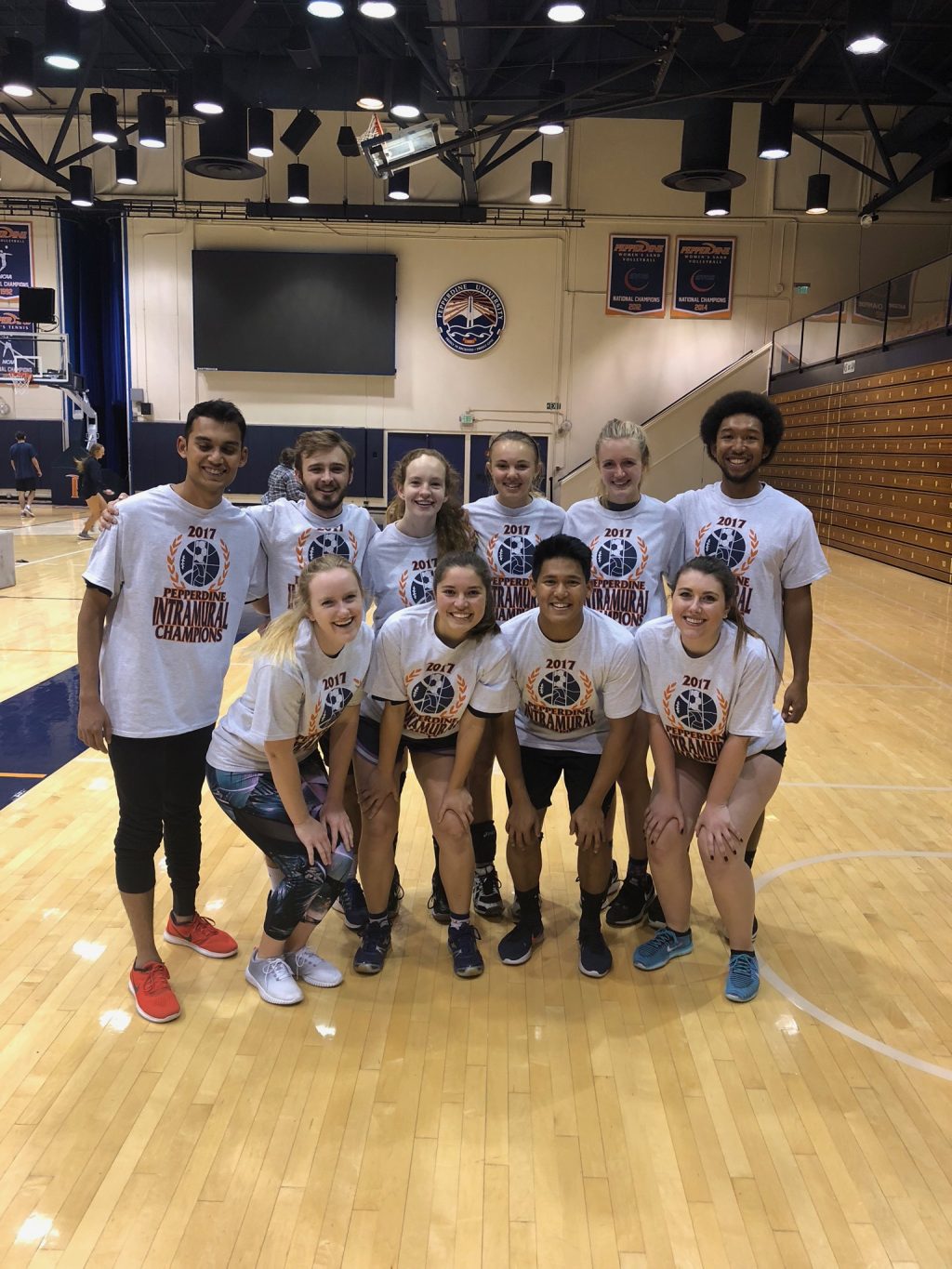 Photo courtesy of Campus Recreation
"There are multiple leagues for people of all levels of skill to come play and have fun," Baker said. "Whether you are a beginner in a sport and not sure how to play or just want to have fun and some really good competition with your friends and the people you know … there is a place for you in any intramural sport."
Senior Hudson Casiple said intramural sports help students get to know each other better. "Intramurals definitely helped build community for me within my houses," he said.
Club sports compete throughout the entire school year in their respective seasons. The fall sports include tennis, men's rugby, men's soccer, women's soccer, surfing, golf and ultimate frisbee. The spring sports are men's and women's lacrosse. Club sports are considered to be more competitive and commitment-based compared to intramural teams since there are practices and traveling for away games or matches.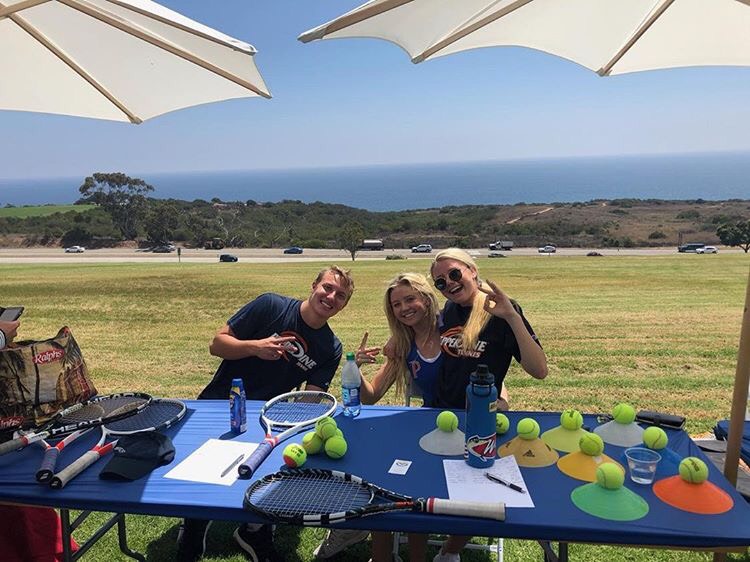 Photo courtesy of Laney Baum
"Club sports are typically for people that have played in high school or have had prior experience playing the sport," Ashley Whitaker, graduate student intern for Campus Recreation, said. "It is not that they have had to have played that sport, but to be on that level of club, there will most likely be cuts during tryouts."
Since club teams receive jerseys, equipment, travel and sometimes a coach, there are dues. These dues vary depending on the sport and the travel that each sport requires.
[Club tennis] has definitely allowed me to meet a lot of awesome people that I would not have met otherwise been introduced to," sophomore, co-captain of the club tennis team, Laney Baum said.
This year, club and intramural teams have access to new facilities. The Marie Canyon Field, a recreational field located across from Mail Services, will host games and practices for many of the club and intramural teams in addition to being used by Division I athletes.
While club and intramural sports require lots of time commitment, there is some flexibility for students.
"We are happy to work with students and we want students to be involved in multiple things on campus," Whitaker said. "But we will always heavily stress that school always comes first."
Make sure to sign up for club or intramural sports on Pepperdine's Campus Recreation website!
_____________________________
Follow The Graphic on Twitter: @PeppGraphic