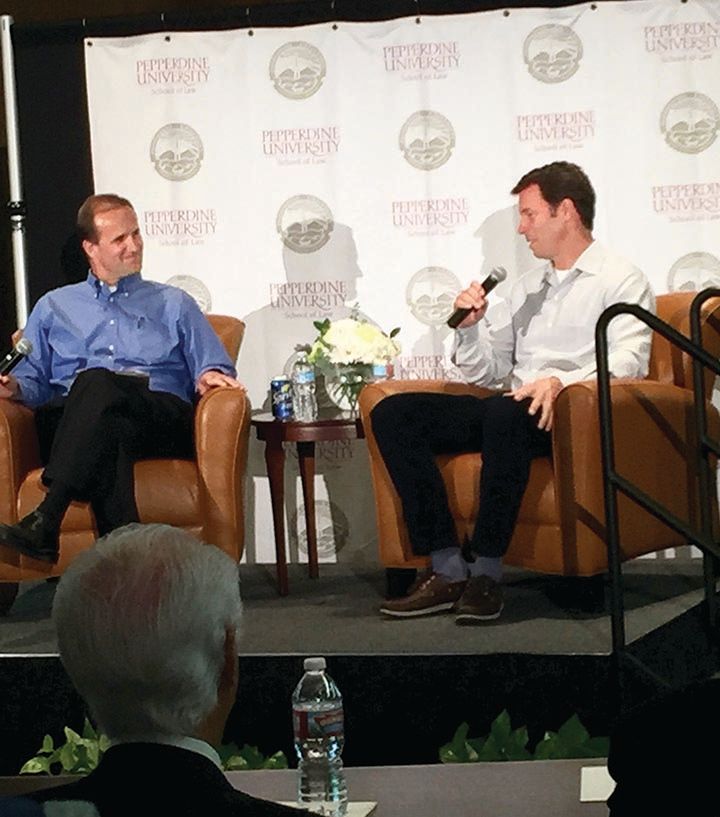 Monty Moran, co-chief executive officer at Chipotle Mexican Grill, spoke at the first event of the annual Parris Institute Speaker Series at the Pepperdine School of Law this afternoon. Moran is also a '93 School of Law alumnus.
Moran said he and founder of the company Steve Ells have a great deal of respect for each other and work well as co-leaders of the company. They agree on the fundamentals of the company in that there will be no degradation in the way that they treat people, no degradation in the food that they serve and their agreement to not cut corners to save money. The general ethos of their business is different than other fast-food restaurants, he said.
"Our goal is to try to change the way that people think about and eat fast food. And we want to change the fast-food culture by serving better food that is grown and raised with respect to the environment," Moran said.
At Chipotle, Moran said they seek to foster not only a very high food culture but also a very strong people culture.
"We want to have the kind of people culture where we take top performers, find them wherever we can, bring them in at crew level and empower them to achieve very high standards," he said.
In lasting advice to Pepperdine students, staff and faculty in attendance, Moran encouraged everyone to pursue something with passion.
"Do something that you really, really like, that really, really helps people. And don't worry about getting paid for it," he said.
________________
Follow Rachel Littauer on Twitter: @rachelitt23